San Pedro Town on a Wednesday Evening
I love San Pedro town in the evening.  Watching the sunset on the lagoon side – over the boats and mangroves – is my favorite.  The town is more relaxed, less crowded…people are on their verandas and on the street hanging out.  It has a whole different vibe – especially during the week.  (Things tend to get livelier on the weekends!)
I am staying in town for a few nights.  Playing out my dreams of owning a pied-de-terre in town.  You see, I live 8 miles north of town – about a 35-minute drive in a golf cart – and I don't get to see San Pedro in her nighttime glory often enough.   (Here's Where I Live on Ambergris Caye)
So last night, I headed out just before sunset to take pictures.  I'm in heaven!  Here they are.
I popped in to see THE sign at Blue Water Grill…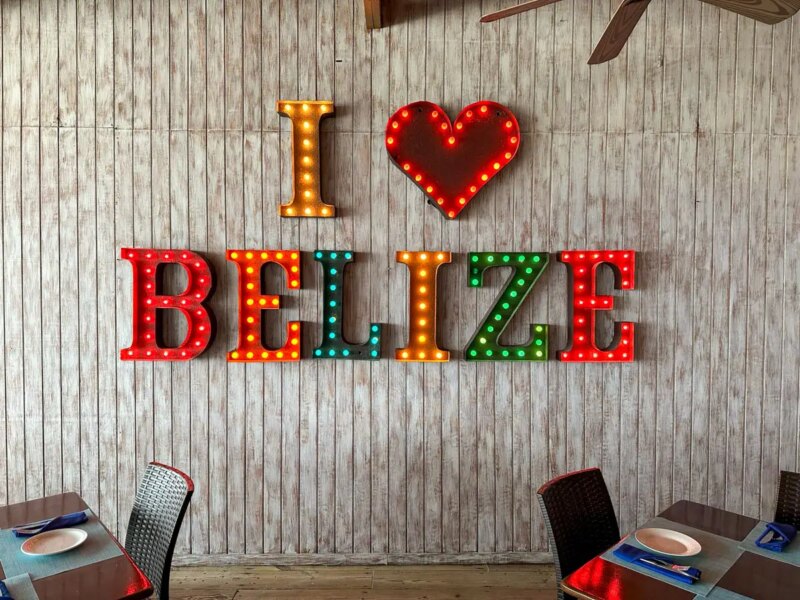 And then walked down to Back A Back Street to see the sunset.  The weather has been hot, hazy and humid recently – possibly with a side of Sahara dust and the sunset was the same way.
But I love all the action on this street in the evening.  Guys hanging out on docks having a few beers, Bombita (the father of our dog Mocha's puppies) begging for chicken bones.   (Note:  He is now FIXED!)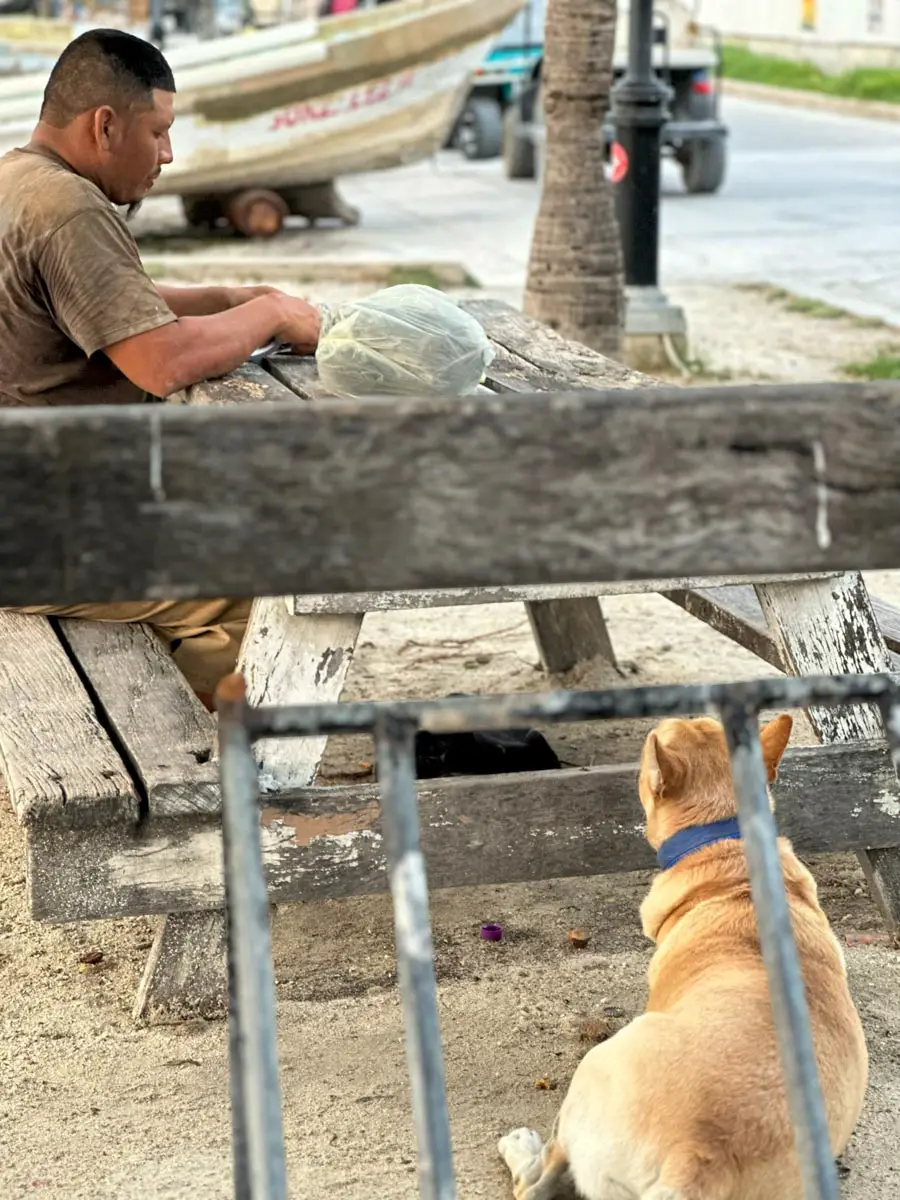 Guys playing basketball on the court back there.
The water side court is beautiful but every few plays, you need to fish the ball out of the water.
See the long stick?  Island life.
Caliente Restaurant is situated right back there.  So you can have a margarita while you enjoy the view.   Check out:  Quick Bites:  Caliente Restaurant's New Amazing Location
Saul's Cigar Shop – a must-visit spot.
Elvi's Kitchen was hopping – take a look at the AMAZING meal I had there a few months ago.
Lottery tickets (Boledo) for sale.  The operator of the lottery in Belize has been under scrutiny for a while now…and last night, their license was pulled!  (You can see the news last night for more)
I was headed for a budget dinner that also happens to be DELICIOUS.  Pupusas!  (A more detailed visit last year to Pupseria ElSalvadoreno…yum)
I ordered two spinach pupusas with a diet coke.  $9bzd.  And FILLING.
The cheese filling stuffed inside the masa pancake.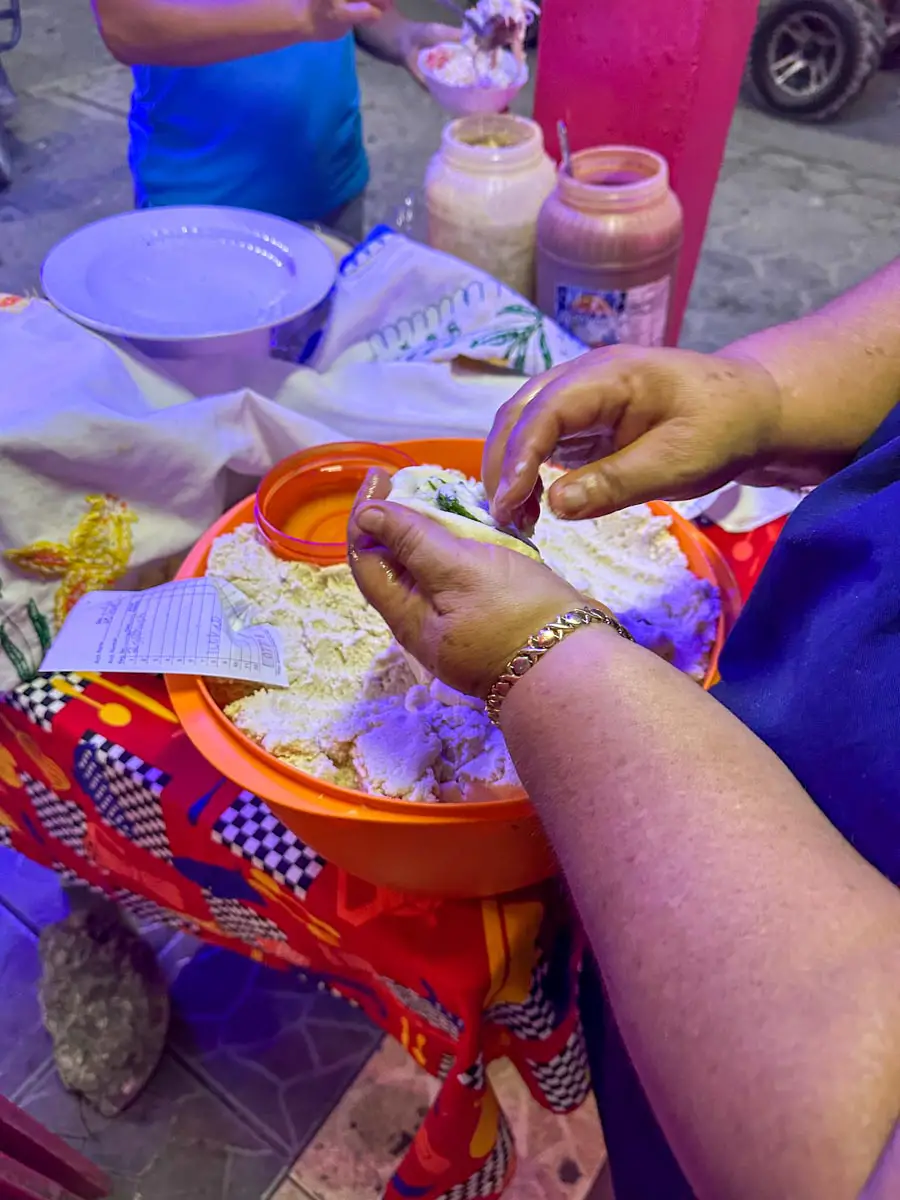 And then on the flat top until gooey.
I mean GOOEY.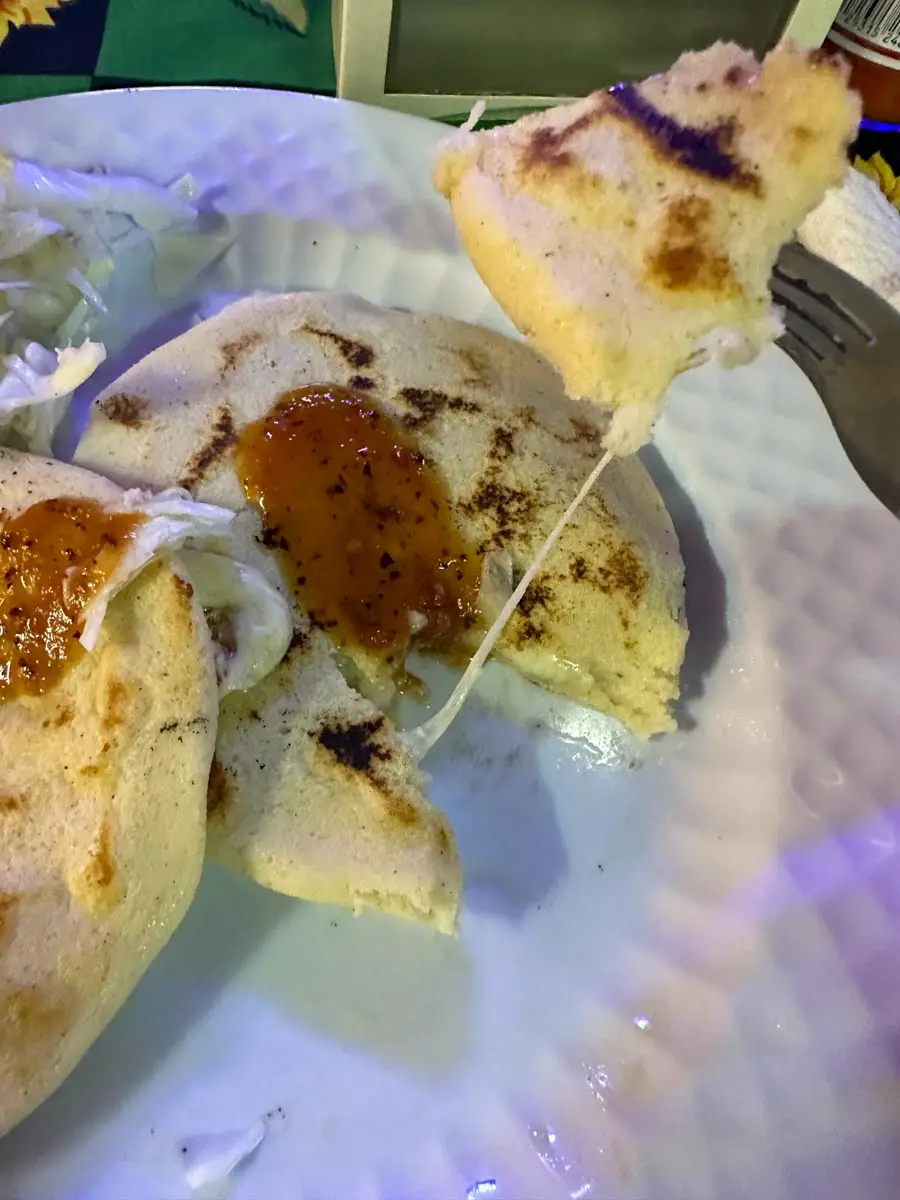 More pictures!
Always stop the Annie's Cart if you are hungry.  For cheese dip and chips, breads and pastries and cinnamon buns and…yum.
Maxie's Restaurant on Back Street shining…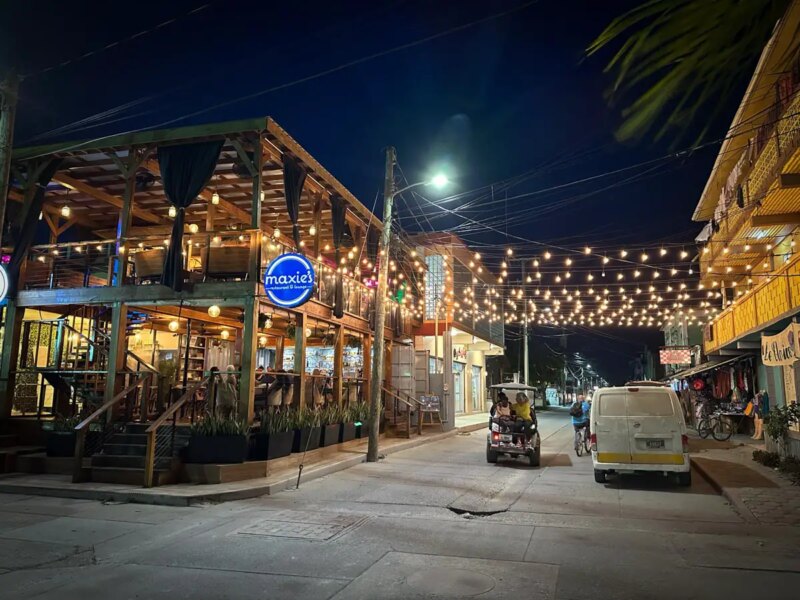 Hidden nightclubs that I don't notice during the day!
Estel's at Night!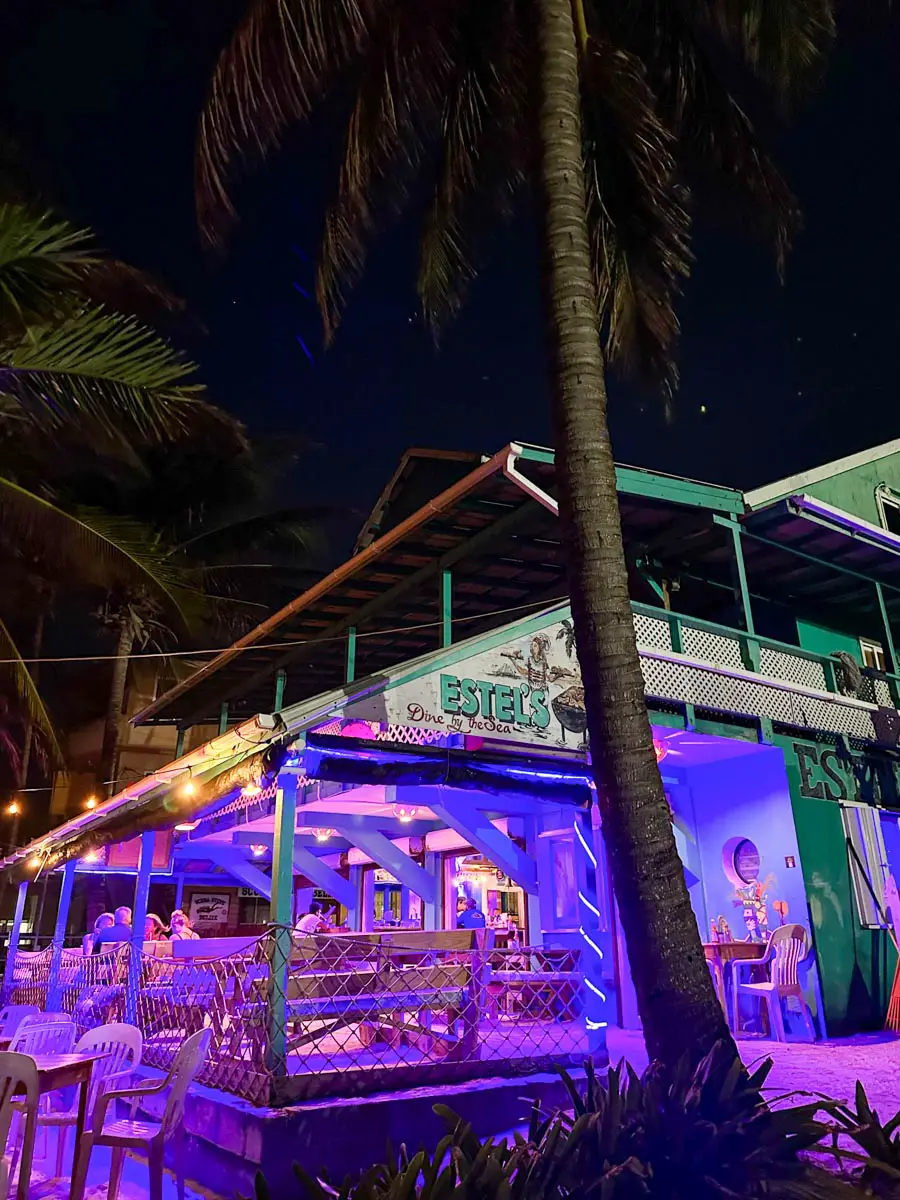 Great beach front seating – so pretty at night.
And then back down Front Street.
I thought about ducking in there for a piece of chocolate cheese cake to go…
And I headed back up the beach – stopping in to drop off a donation that a friend paypal-ed me for Nacho.  He has worked there for ages and needs to get surgery as soon as he can.  If you've been to the very popular Blue Water Grill, you know him!
I really do!
And then back to my beachfront condo.  I LOVE STAYING IN TOWN!