My Five: A GORGEOUS Week on Ambergris Caye
It's been a gorgeous and RED HOT week on Ambergris Caye – blissful mid-May weather. Tourism has slowed down quite a bit in the last few weeks – and it makes sense…our northern neighbors (US and Canada to be exact) are enjoying spring. And the desperation to get away from sleet, snow, and ice has abated for at least 3 or 4 more months.
It's a great time to visit Belize. But I always say that 🙂
The photo above is the view looking south at Robles Point way north on Ambergris Caye. (You can read about that adventure here)
Jeff's nephew and his girlfriend were visiting (they are going to be seniors at USC next year) and it's so fun to get out and show the island off a bit – especially when she is looking her best. Here are five things from this week. My Five…plus. This could be a long one!
Quick note: Jess and Vishal went snorkeling with Chuck and Robbie's Dive Shop and LOVED it. They saw not just one but TWO manatees at Hol Chan Marine Reserve!!!
One. Tuto Belize, 8 Miles North Ambergris Caye
We are soooo lucky to live next to Tuto Belize – the most gorgeous property on the island (in my opinion -there has been no official proclamation) If you follow me on Instagram or Facebook, you probably see me post pictures of this property a few times a week.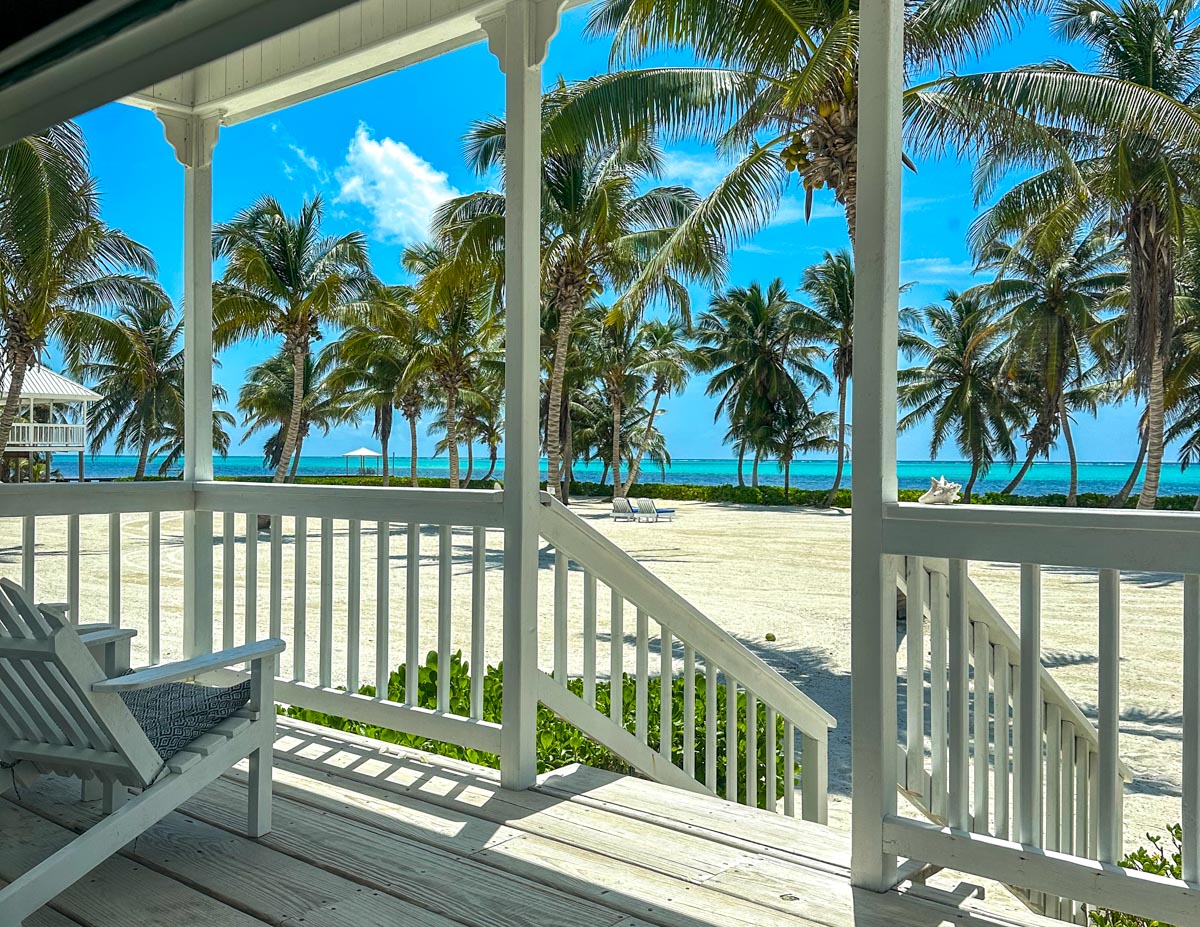 Sure, it's an incredible spot for friends or relatives to stay when they visit but mostly, it's a beautiful spot to talk a walk…or to comb the beach…or to take the dogs. 2000 feet of untouched beachfront…acres and acres of coconut palms. The owners and the caretakers are fantastic. Great neighbors, an incredibly beautiful spot. Here are a few pictures. They've got 4 gorgeous cabanas.
Two. The Restaurant is Open at the Iguana Sanctuary in San Pedro
When you visit San Pedro, you want to visit the San Pedro Iguana Sanctuary and Mr Calvin (click this post for the full scoop and a map to get there). Each time I stop in – he has done more work…and there are more iguanas. Now there is a HUGE sandbank built up for the eggs…
See: 12 Things You MUST Do on Your First Trip to Ambergris Caye
I just wanted to share some pictures because about a month ago, they opened their restaurant. They are cooking some very classic Belizean home-style dishes – all over a wood fire (or fogon) Oxtail! Pigtail! Yes please. Here are some pictures…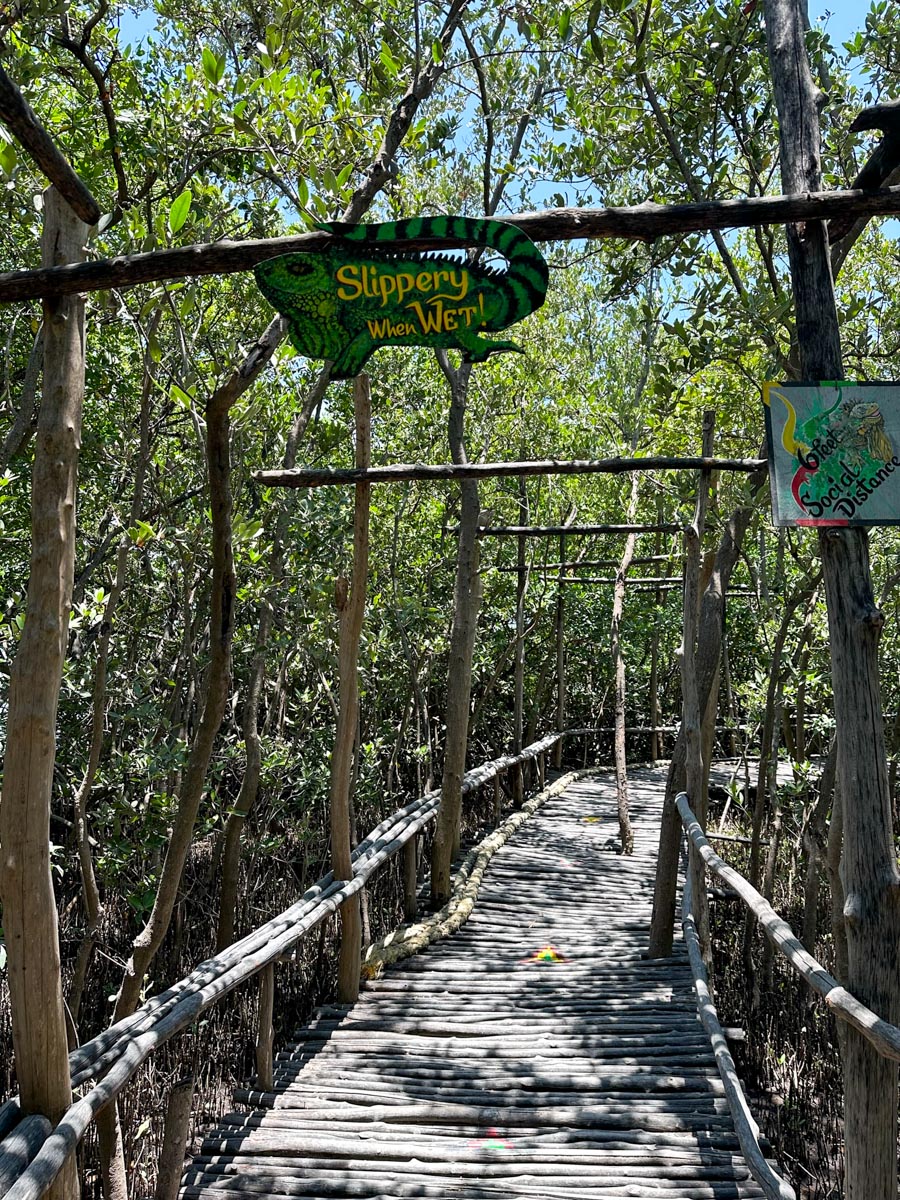 There were lots of iguanas – some green, some bright orange and I took videos and forgot photos! I just took this one – so cute how they cling to the tree to nap in the sun.
Three. A Beach Rake Just Went into Action at Las Terrazas Resort
Coastal towns from Florida to Antigua to Cancun are trying to find solutions for the massive influx of sargassum that we've seen since 2014/2015. Warming oceans, fertilizer run-off…it's causing a natural phenomenon to spin out of control.
Scientists are trying to figure out what to do with it. And I'm sure scalable solutions like this will be years in the making…
I just saw that Tulum is planning to install another mile+ long barrier at sea (they have ships as well). I can only imagine the cost.
I am ALL for trying new methods…any forward movement! Las Terrazas Resort just brought in a beach rake and tractor to try to clear their beach – and to help with other spots in town. (I understand that there are many Facebook-scientists and Facebook-naysayers out there…who are quick to shoot ideas down. But let's give everything a chance! Forward movement is a good thing!)
Here's day one. They are removing a rock barrier that they had and clearing the beach -so what you are seeing is a few years of sediment from under the rocks. I'll report back in a few weeks and let you know how it is going.
It picks up big things (like coconuts and good sized rocks) and tiny things. It leaves the sand looking fab.
There is currently one being used on Blackbird Caye to great success and one on Caye Caulker – which I need to go see in action!
Four. Busy HOT Farmers' Market at Truck Stop
Have I mentioned that it is hot? This might be my age talking (might?) but man…it's been steamy. But it was so worth it to stop into the Truck Stop for their monthly market. Plus…it was my fault that I forgot a bandana (to wipe my sweat) and that I didn't buy an ice cream to cool off. Here are my pictures of some of the great things I saw.
I bought one of these little whale pouches last month for my sunglasses and I am still obsessed. (From Caye To the Heart)
I'm still kicking myself for NOT getting a meatball sub at Brooklyn Brothers Bagels. She makes them a few times a month – and announces it on their Facebook page. And I am NOT missing these again. I mean…come on. I'm from Jersey!
I added to my collection of art on wood panels from Sophia at Island Art. A pink toucan!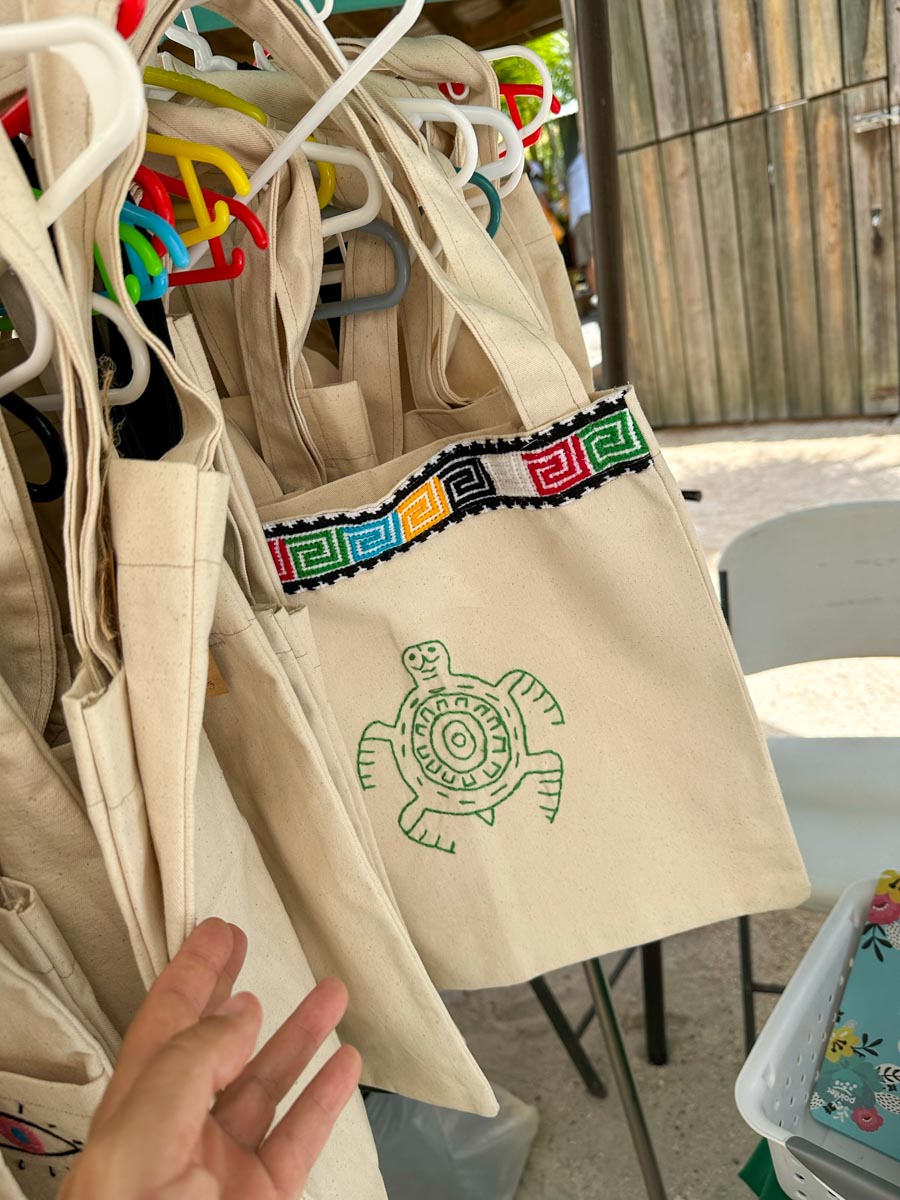 I love the embroidery at Turtle Ecologic – I have one of these turtle bags…so cute.
Quality Poultry was giving away free hats with purchase. They have my favorite motto in Belize. This IS the chicken for we!
I need to wrap this up! I saw three people wearing similar things around their necks at the event and it got me right on Amazon…
Five. Some Amazon Purchases That I'm Hoping Help me Beat the Heat!
First, I ordered this. It has good reviews (on and off Amazon) and while it's not the cheapest one, I'm planning on having this around my neck any time I'm outside in the summer. Style be DAMNED!
Here's the link so you can take a look at this "neck air conditoner"
This got me thinking about an item that I saw on Wirecutter (the NYTimes review site) a few years ago…and it was described as life-changing for outdoor use during the hot hot summer.
But it can also be used during a power outage. It was time to pull the trigger.
A battery powered, rugged fan. I can't wait.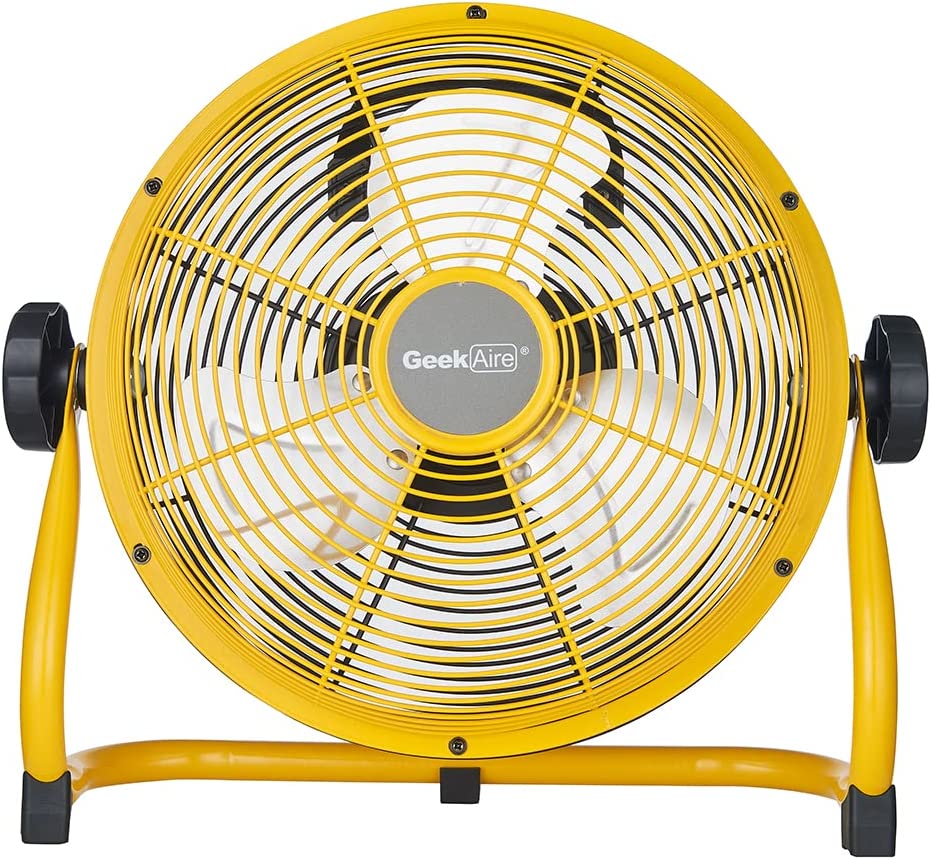 Make sure to click on the 10% off coupon for the 10inch!
As you know, Amazon Prime does not ship to Belize…but there are other methods of getting critical items (like these two above) down here.
I'll stop talking now! Have a great Sunday and…stay cool 🙂