Placencia, Belize: Lovely, Charming Beach Village with PLENTY Going ON
Why oh why did it take me over 6 years to visit Placencia?  It is SO easy to see in only a few days why so many people are in love with this area.  Tiny, friendly, great food, fanatastic bars, amazing wildlife, an endless beach, a real feel of community and a real love of its history as a fishing village…and it's not just history.  Placencia, in many ways, still feels like a fishing village.  They've just grown into so much more…
And I absolutely LOVE that I feel like I am on vacation, in a totally different world, less than 100 miles away from San Pedro.  It's one of the coolest things about Belize.
I'm a sucker for a cute kid.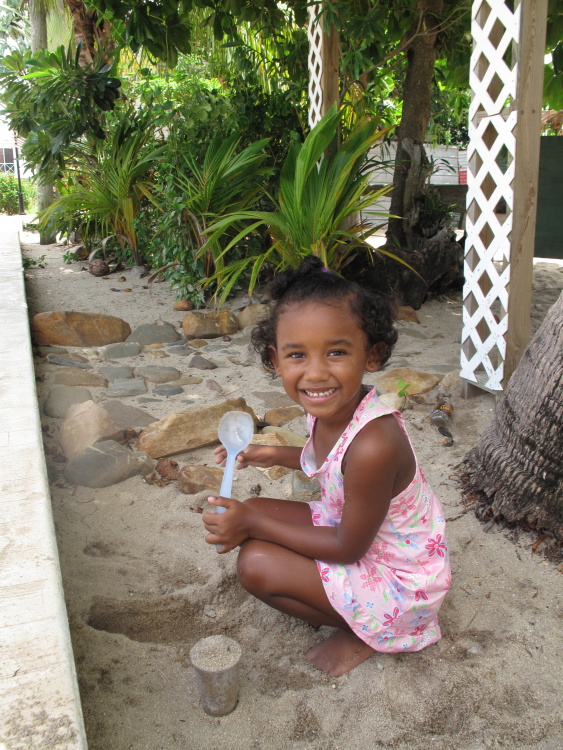 Here is a good map of the immediate area.  The town is all the way at the end.  I am now "above the airstrip" at The Inn At Robert's Grove…near Seine Bight Village.  And feeling pretty lucky about that too.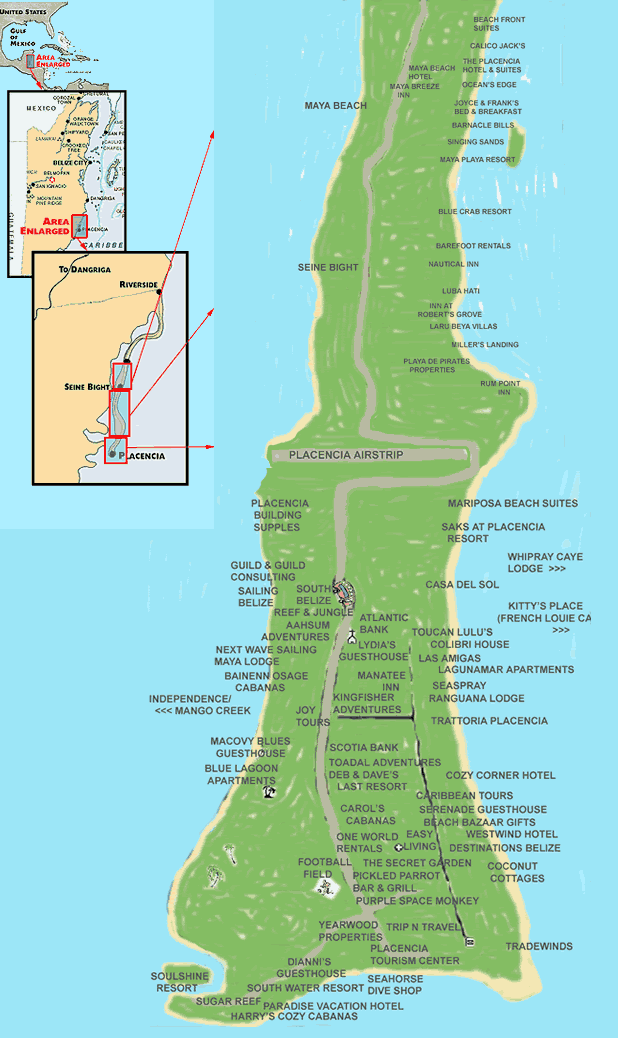 I have LOTS of pictures of Placencia and I did LOTS of fantastic eating.  Here are some things that I saw over the past few days…
The tiny village of Placencia oozes Belizean charm…that's the only way to say it.  And I extended my stay just one more night because…well…I'm loving it.
Best coffee in Belize.  SERIOUSLY good.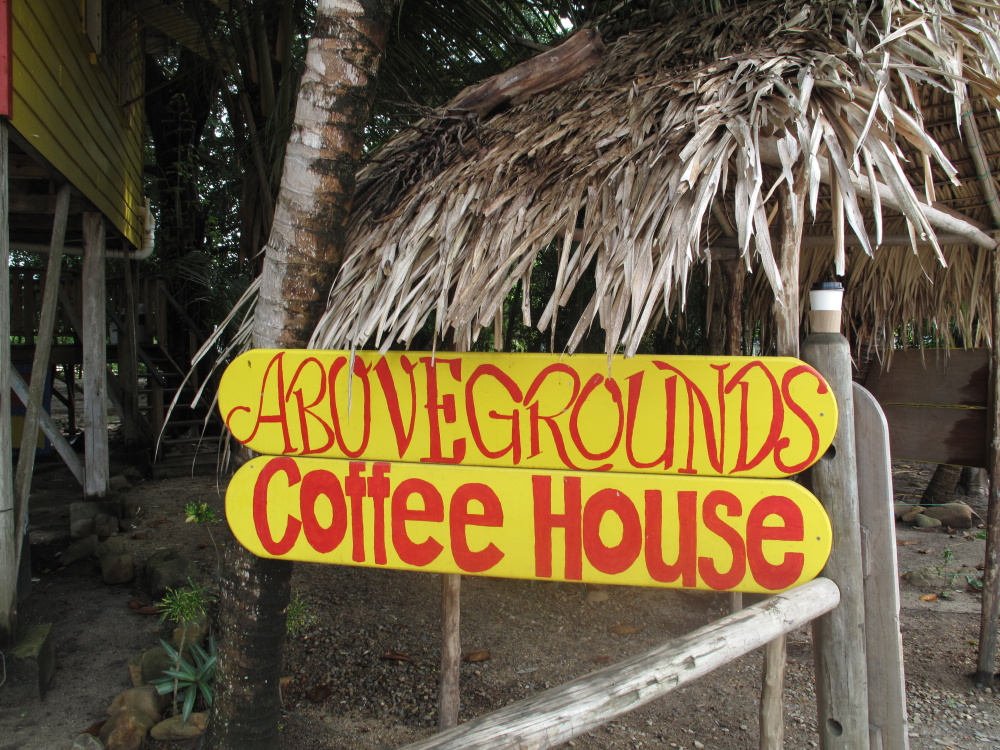 Barefoot Bar.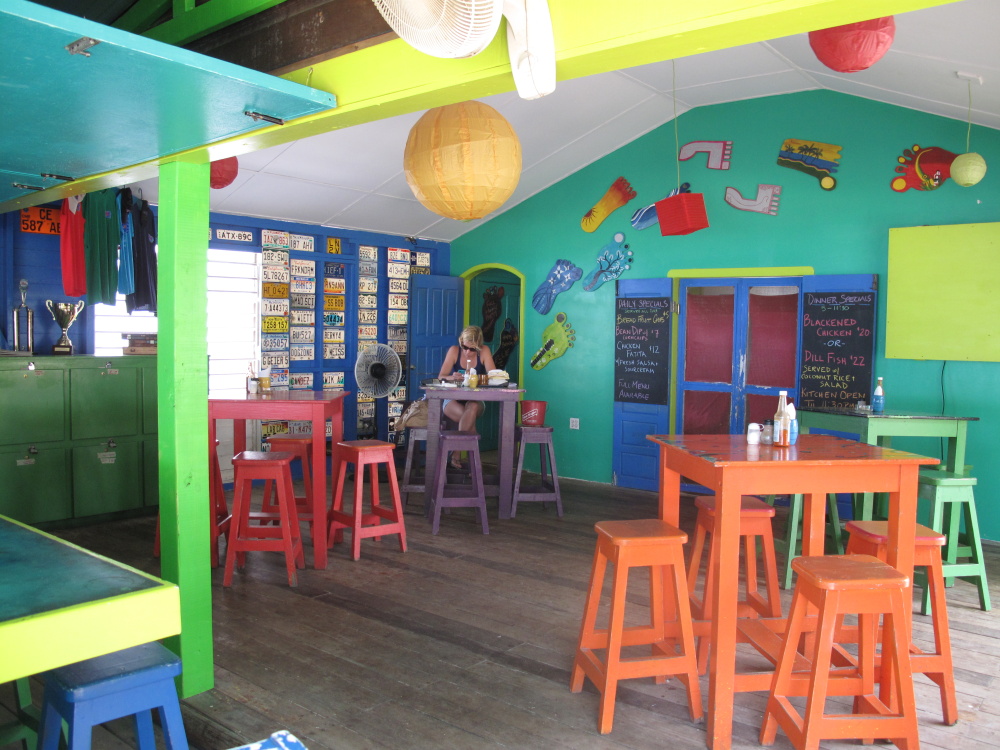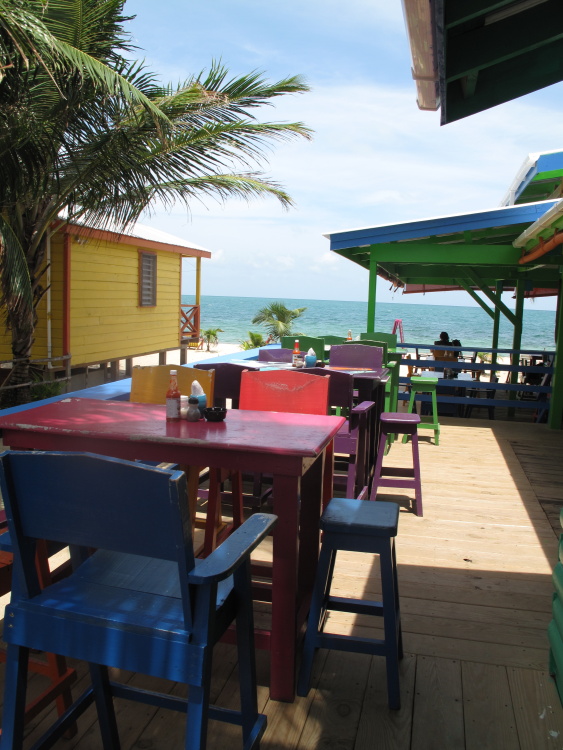 A FANTASTIC artist named Lola who is quite famous here.  Her work…I love it.
The famous sidewalk…that was the main thoroughfare for pedestrians.  Right through the sand.
There is no ugly neon or flashing signs.  Just pastel cuteness.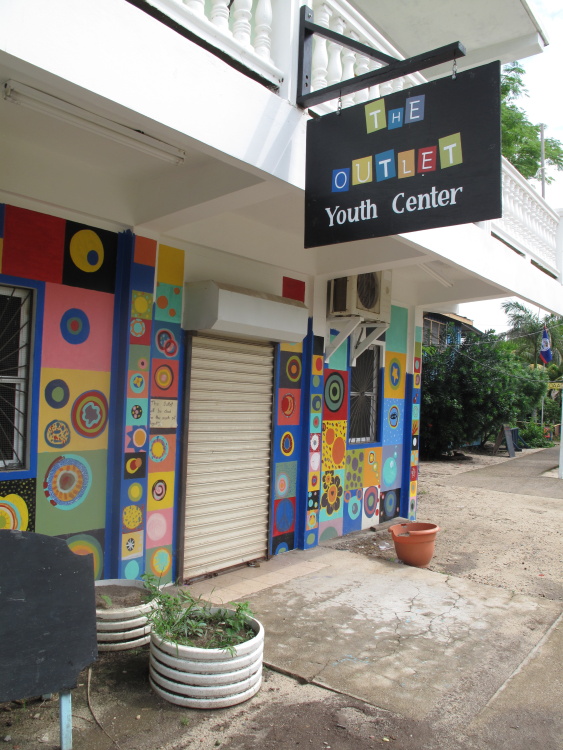 Anyone remember the SNL skit with John Mahlkovich – driftwood sculptor?  This guy makes some gorgeous stuff.  I had a seat with him for a while.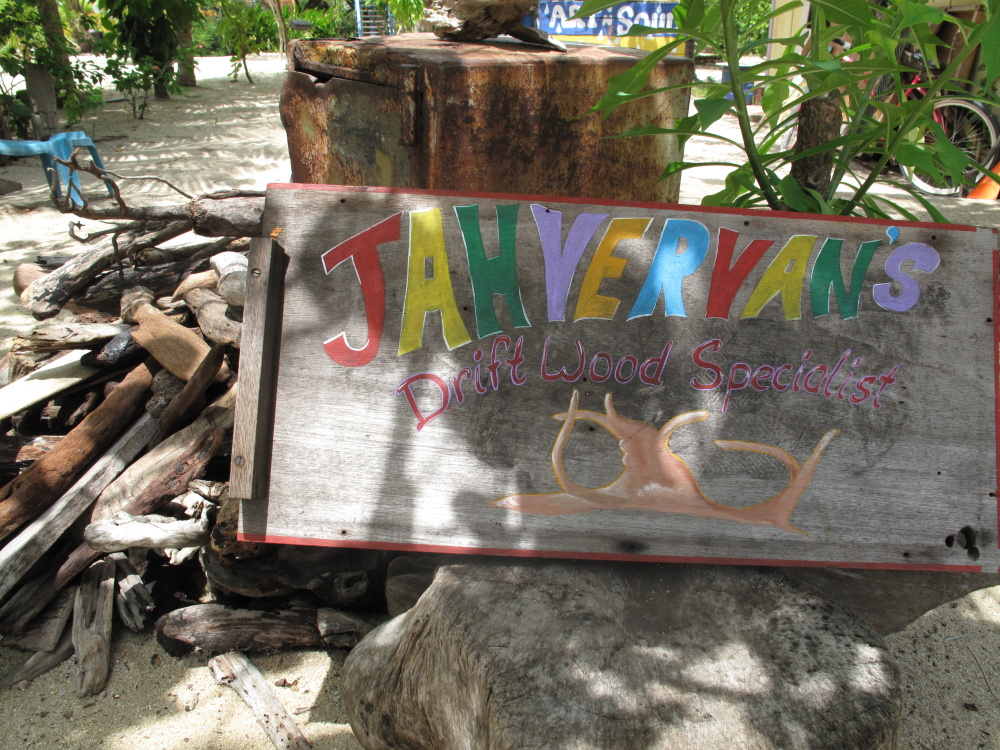 Okay…not all technically cuteness.  But this is funny to me.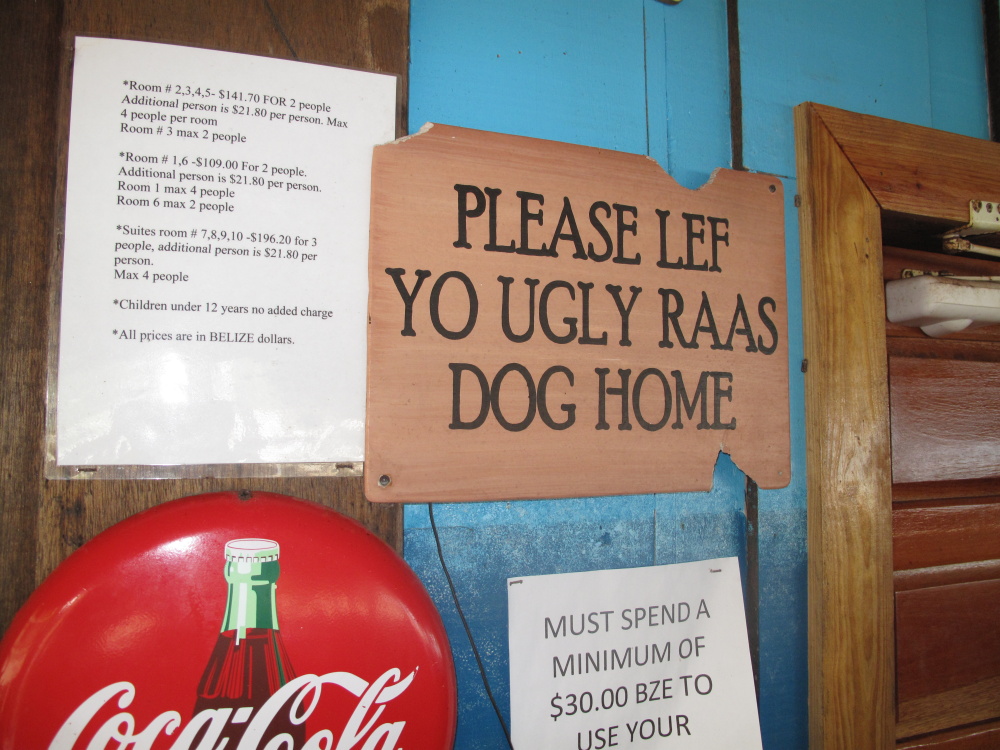 Very pretty beach…the reef is quite far off shore.
Love all the street names.  Some more than others…

Placencia, to me, feels like a real vacation from my home in San Pedro…VERY different to Ambergris Caye.  I feel more like I am in the Bay Islands of Honduras than Ambergris Caye…both the people and the look of the place.   Much more Guanaja (aka The Prettiest Place I've Ever Seen) than San Pedro.   I'll tell you about all those differences in another post this week.
Have a great day!