Placencia, Belize: The Beach, The Sidewalk, The Bars, The Restaurants, I'm Loving It
And what's not to love?  I've been here a few times in the past year and this place grabs you when you first get off the plane, or the bus or even the Hokey Pokey Shuttle boat from mainland Mango Creek to the Placencia Peninsula.
The sign at the "station" in Mango Creek.  An interesting blend of messages…
And the quick ride through the mangroves to Placencia.
The Hokey Pokey schedule.  The price $10bzd.
I walked immediately over to my favorite coffee place in town, Above Grounds, for a cup of coffee and a bagel with cream cheese.
And then to the beach…it was really a gorgeous day.
The sand here is definitely courser than it is in Ambergris Caye but really, it is beautiful.
And there is nothing cuter and more "beach vacation" than a walk on the main drag…the sidewalk.
Passing cute bars and shops, ice cream places and homes…
Hmmmm….a "Sassy Beer".  They jazz your Belikin up with hot sauce and spices.  Cute name.
The area is just immaculate.  Pretty plants, raked yards, pristine.
This sign is taken seriously.  Wouldn't it be fun to have a contest in San Pedro…all the local artists…to make FUN signs like this?  They could be put all over town…perhaps a cash prize from the San Pedro Town Council and it would be great advertising for our artists.  Who wants to organize?  All that would be needed was some wood!   ACTUALLY…maybe this could be a SanPedroScoop.com venture.  Hmmmm….
And just some signs/painting around town.
I ate SO MUCH amazing food while I was there…I'll tell you lots more about it.
At Rumfish Y Vino…
At Tutti Frutti…
And walked around the end of the peninsula to Yoli's Bar…
Back at the main road, I ate a snack at the Purple Space Monkey…
And then back out to the pretty beach.
There is live music, dancing, karaoke, SOMETHING every night of the week…particularly at Tipsy Tuna and Barefoot Bar…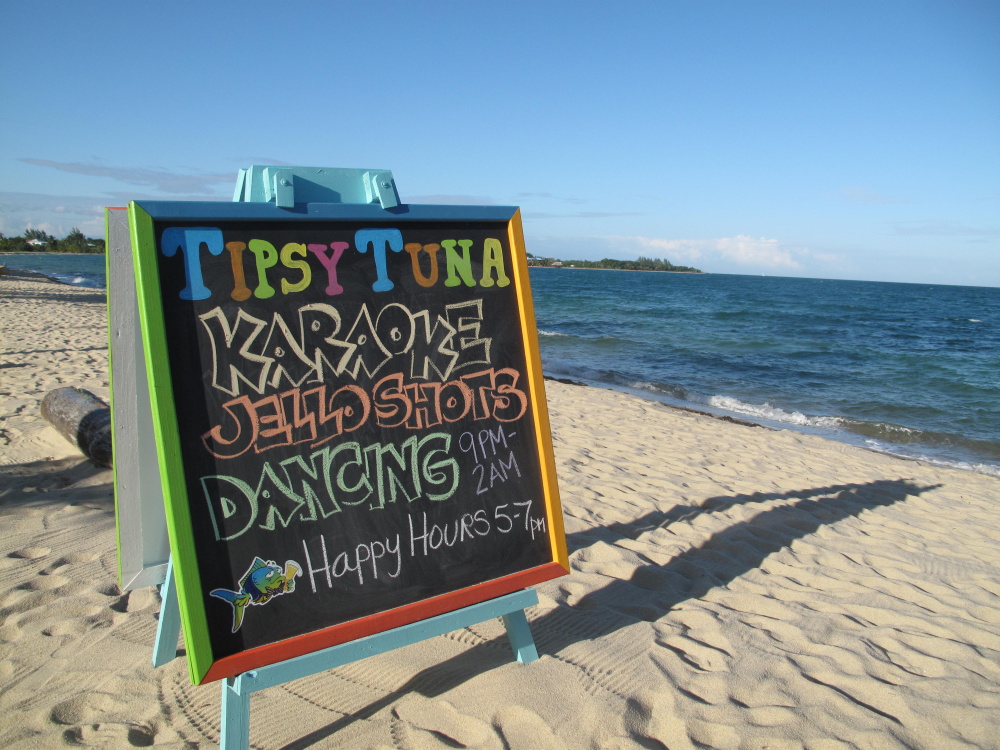 Super cute at night too…
I ate beautiful Dim Sum at the newly re-finished DragonFly Moon.  Can't wait to tell you about this place…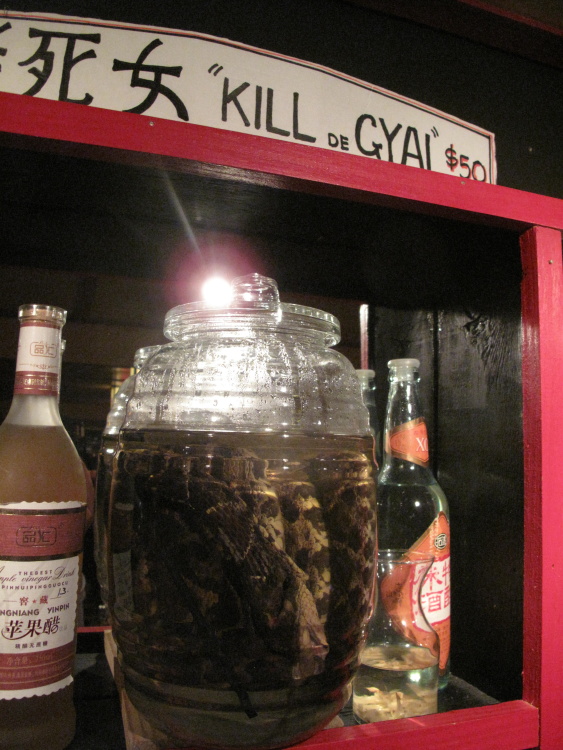 And had great food at Mojo Lounge – a beautiful and funky spot.
With a great outside area to watch the world go by.  Now I'm off to do the Hokey Pokey over to Mango Creek/Independence…catch the bus back to Belize City and then the water taxi back to Ambergris Caye.
Home!
I've got lots more to say about Placencia so…until tomorrow.