Scooperazzi in Action: Tracking T.I. and Tiny to San Pedro, Belize and My Past Brushes with Fame
Yesterday, my friend Jamie (who is visiting for two weeks) and I were planning a trip up north…to get some sun at a favorite dock and do a bit of swimming.  But then I received a message at about 1:30pm,  from a Facebook friend in Belize City…T.I. and Tiny were AT THE INTERNATIONAL AIRPORT.  They had landed in Belize and they were boarding a Tropic Air flight to San Pedro.
Let's stop right here.  For those who are saying…Who are T.I. and Tiny?  I'd be glad to explain.  To those who are a bit…cough, cough…older.  Or don't like rap (or popular) music or those who cringe at reality shows.
T.I. (real name Clifford Joseph Harris Jr.) is a rapper from Atlanta who has had a pretty big career.   For the past 10 years, he's recorded with Destiny's Child (you know Beyonce, right?), Rihanna ("Live Your Life", Jay-Z and Kanye West (or Mr. Kardashian)…
He's had big hits on his own like "Bring 'Em Out" – I think that's the first song that I heard.  It was the song Yankee Stadium played (and maybe still does) when ARod came up to the plate.
He's been in movies.  He has been on couples' therapy-type reality shows with his wife Tiny.   He's also been in many headlines for his time in county and federal jail on weapons charges.
AND, he's one good looking guy.  If the gangster look is your thing.  (Photo from rapbasement.com)
So…like him, don't like him, don't know him…he's a pretty famous guy.  And (based on his time on reality shows), not one to shy from exposure.  AND, it is SUPER FUN that he is coming to San Pedro.  Famous people in Belize?  That is exciting to me.
PLUS, I haven't had all that much experience with the famous in Belize.  My first brush with this type of excitement was my most popular blog post EVER – Scooperazzi's First Gig":  Operation "Bachelor".   Pretend (but not really) stalking Bachelor star Ben Flajnik in Caye Caulker.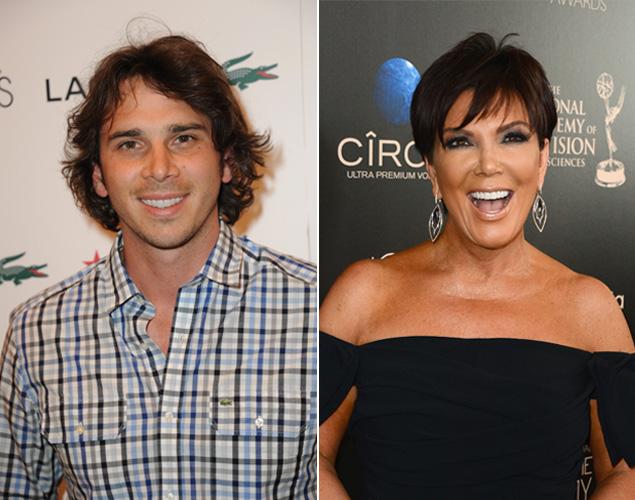 My second chance was earlier this year when Rashida Jones and Angela Kinsey (both of the TV show "The Office" and many other things) were in San Pedro doing some promotional work with Oceana – and being photographed by Belize photographer Tony Rath.  I got a tip that they were at the Blue Water Grill having dinner so a friend and I RUSHED over there.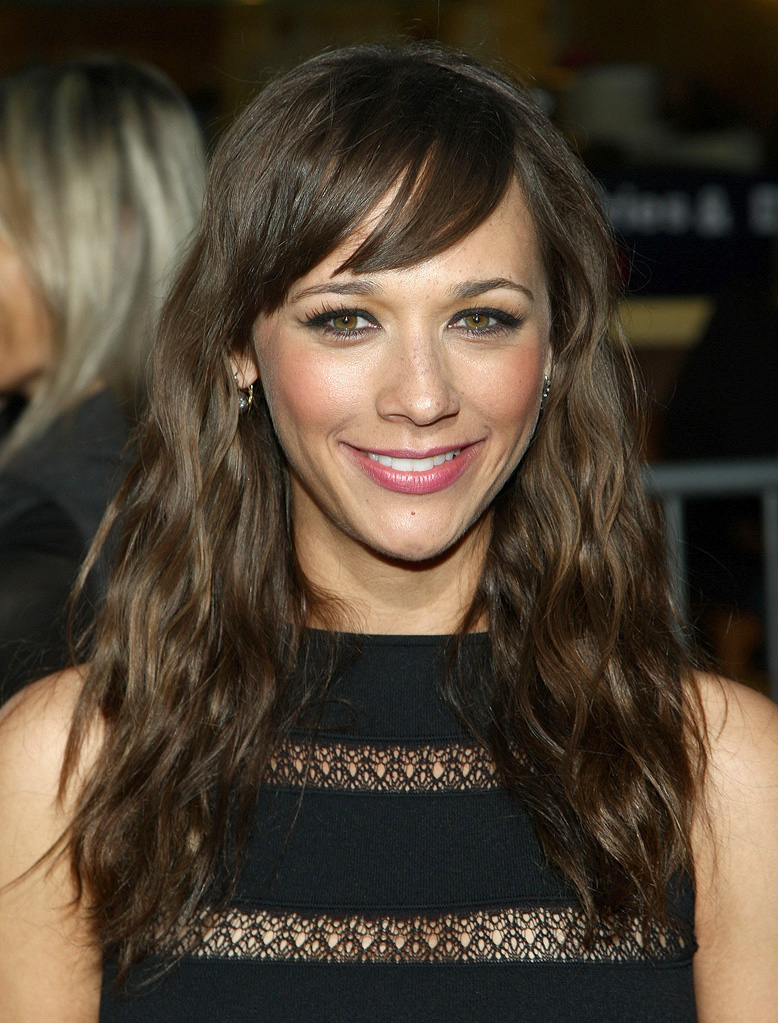 After eating and staring and waiting and practicing, I went up while they were seated for dinner and said "I'm a HUGE fan…do you mind if I take a picture?".  Miss Jones didn't think for a second…she said "I'm sorry.  I'm not working right now."
Pfffft.
I slunk away.
Now back to T.I.!  We raced over to Tropic Air to find out what we could find out.   Which was basically…nothing.
I tried to play it all cool and went up to the counter to ask if the flight from International was in yet.  I think they were on to me immediately.  "Who are you looking for?  What is his or her last name?".  Uhhh…I?  Mr. I?
They couldn't give me any information but something was CLEARLY up.
We took a seat in the nicely air conditioned terminal building.
The pictures from here to the end are ones I actually took…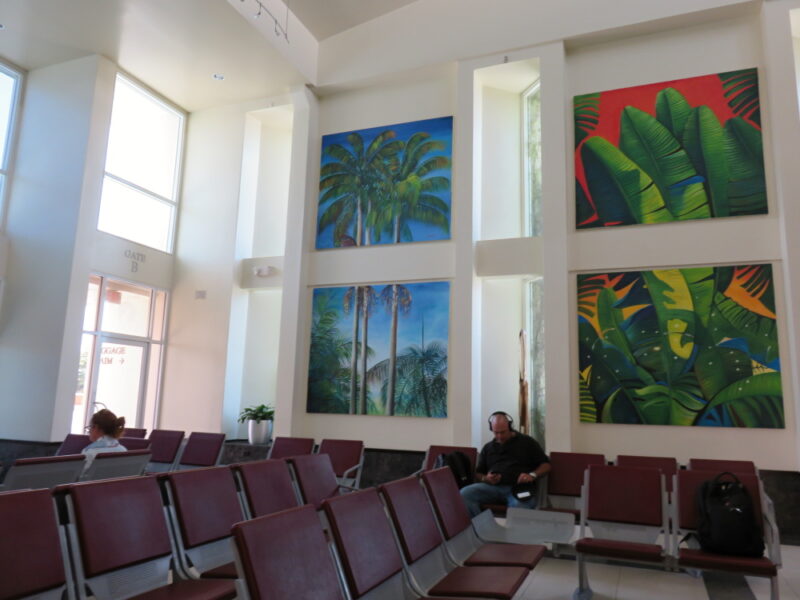 We tried to press the employees for information again…but that wasn't too successful.  Still…we were the only ones here.  This could be HUGE!
At around 3pm, it was like the word went out around town…people with cameras…
T.I. had cancelled his spot on his earlier flight and chartered a 3:15pm flight for T.I., Tiny and the big body guard.   Apparently we were the only ones who didn't know that…
But who cares.  He's here, he's here!  There were about 5 "media" people and then just some fans from around town.  Kids (mostly guys) that were giddy to take a picture of this guy.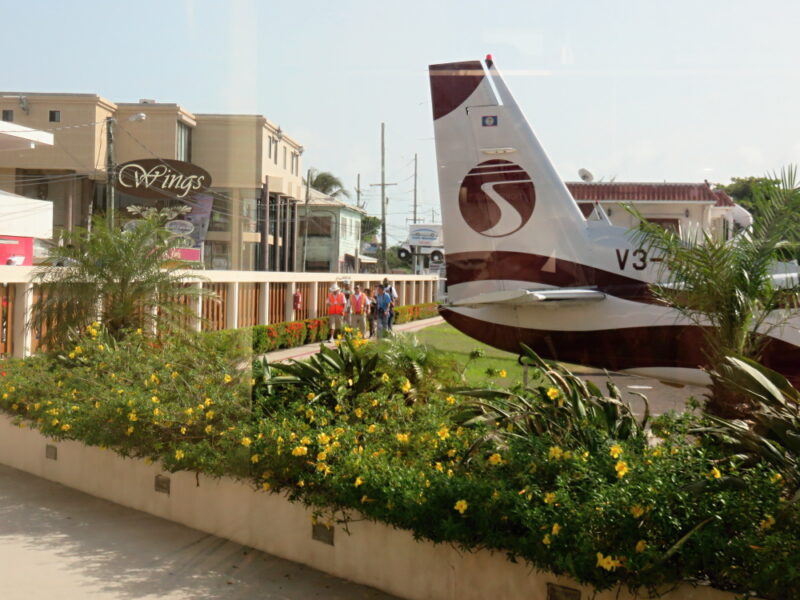 I like the Tropic employee giving the peace sign…
TI didn't look all that pleased to see us…
TI!!!!!!!!!!!!!!!!!!!!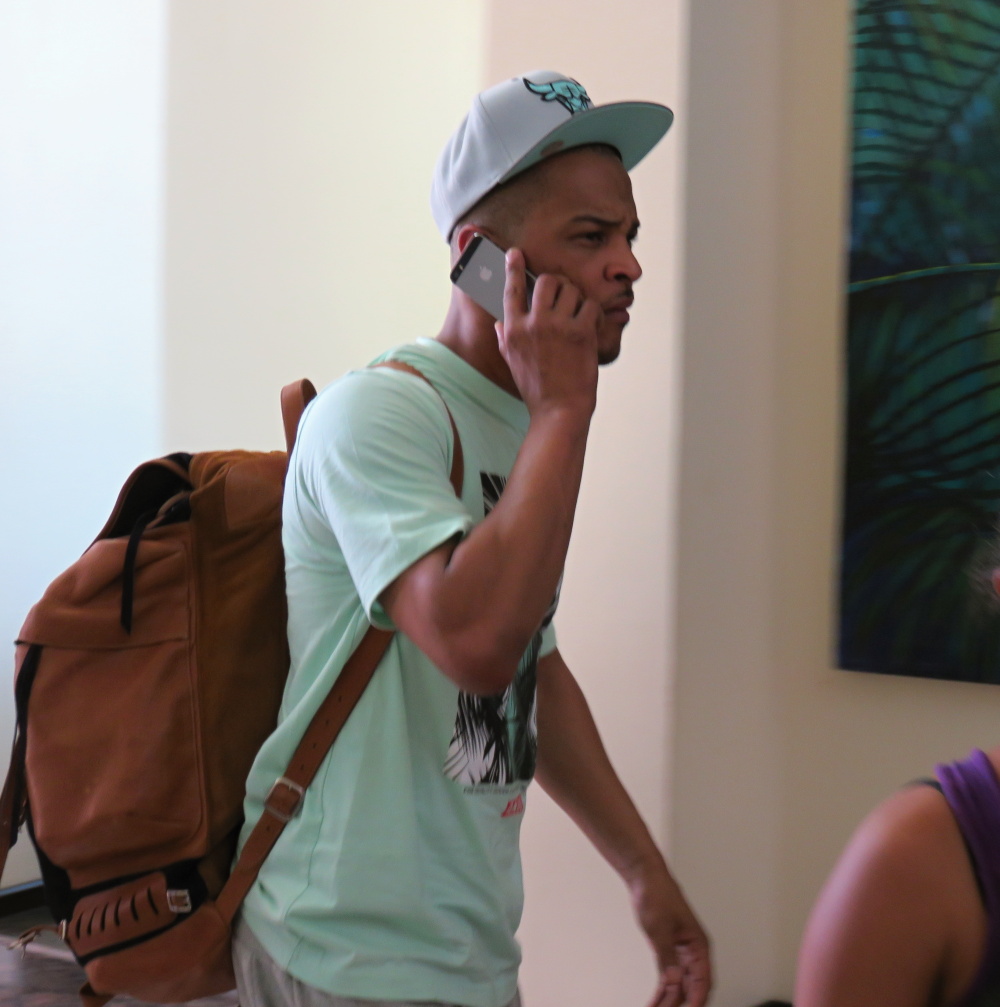 My friend Jamie, who had heard of Tiny 1 hour previously, said "Tiny…we love you".  She turned and smiled.  Tee hee.  Tiny.
Of course, I wasn't taking a picture at the time.
They loaded into a taxi quickly with the body guard at the door and waited for their luggage.
TI was whisked away to a resort up north.  I'm guessing El Secreto.  But then that…is a secret.
Gossip sites like Necole Bitchie are already picking up the story.