Garifuna Settlement Day in Hopkins, Belize at One Gorgeous Resort: Almond Beach
I spent the weekend in lovely Hopkins Village – a strip of seafront land sandwiched between two rivers.
The area is becoming a "tale of two cities" with Hopkins village proper, one of small wooden houses and thatched roof businesses on the beach and Sittee Point, further south by the gorgeous Sittee River.
Sittee Point is growing FAST – and is home to larger resorts and more American-style amenities like a deli, laundromat and a gym.  They also have HUUUGGGE expansion plans.  Almost hard to believe plans.
Hopkins Village and Sittee Point are separated by a red road – and are an easy bike ride (or short taxi ride) from each other.
It's easiest just to show you.
I was staying at the beautiful Jaguar Reef Lodge and her sister resort, Almond Beach in Sittee Point.
Into the lobby with a really nice gift shop featuring local designer Rebecca Stirm…
Lots of touches from the local Garifuna culture.
And the huge dining room with lots of beautiful local baskets.  Especially stunning at night.
And a room…that might work 🙂
So crazy comfortable, beautiful sheets and pillow.  Hard to extract myself from this suite.
I was able to spend quite a bit of time in the hammocks.  It was BREEZY out.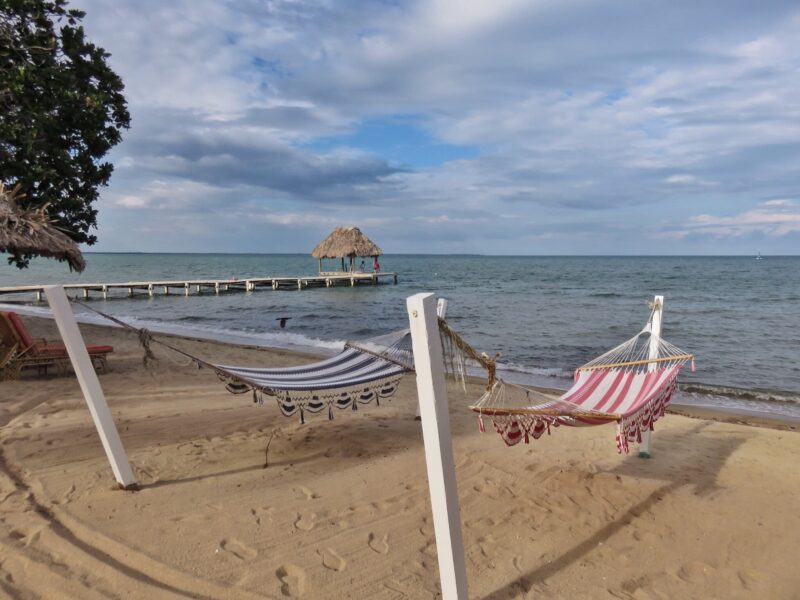 The resort was organizing lots of great trips for the day – to Southwater Caye (LOVE THIS), to Monkey River, reef fishing, Bocawina for waterfalls, hiking and zip lining (SO SUPER FUN) and more.
But instead, I went out to explore the area and all the changes – especially in Sittee Point.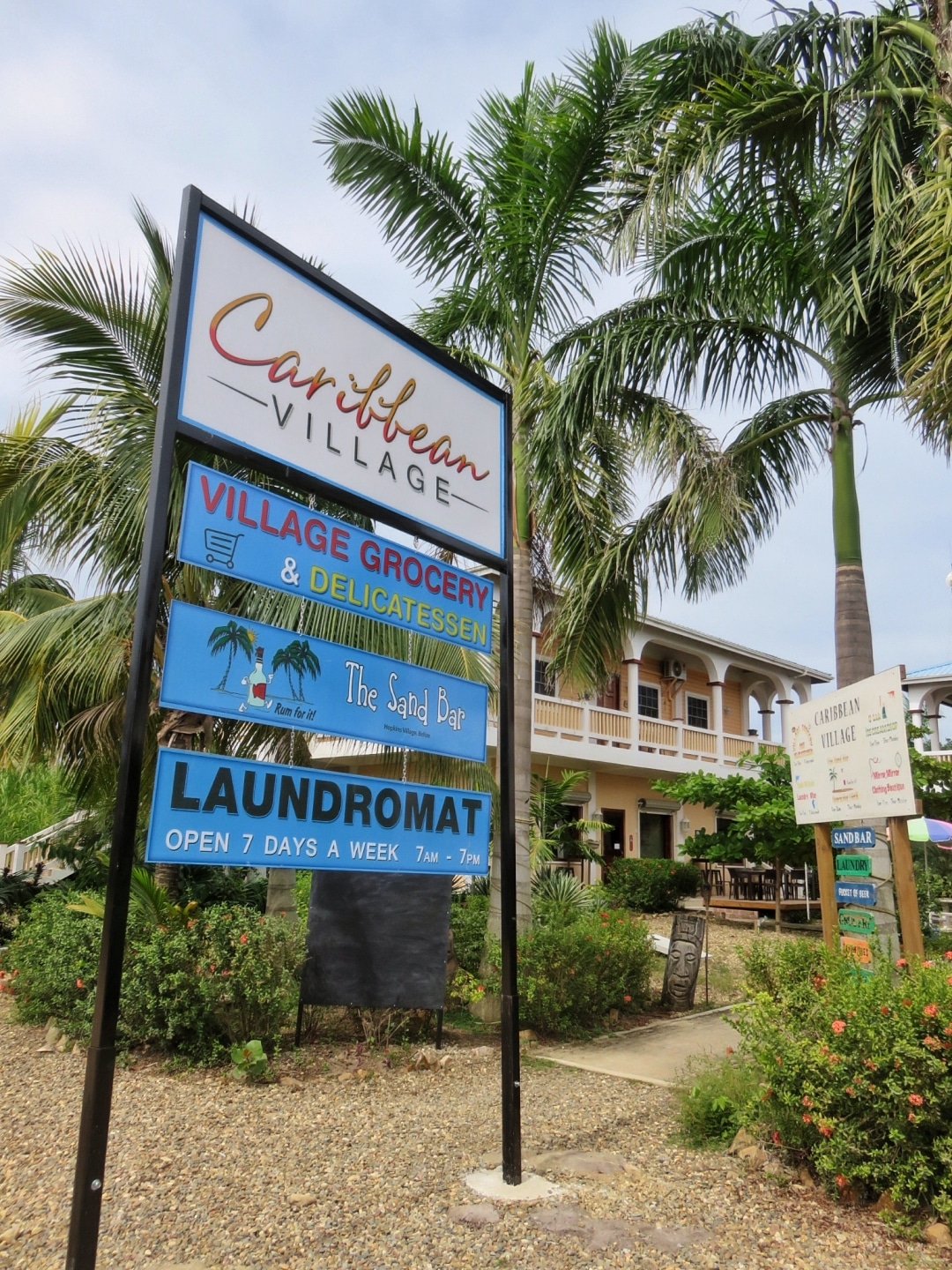 And then at the local real estate office – these plans!  Lots and lots and lots all over the place.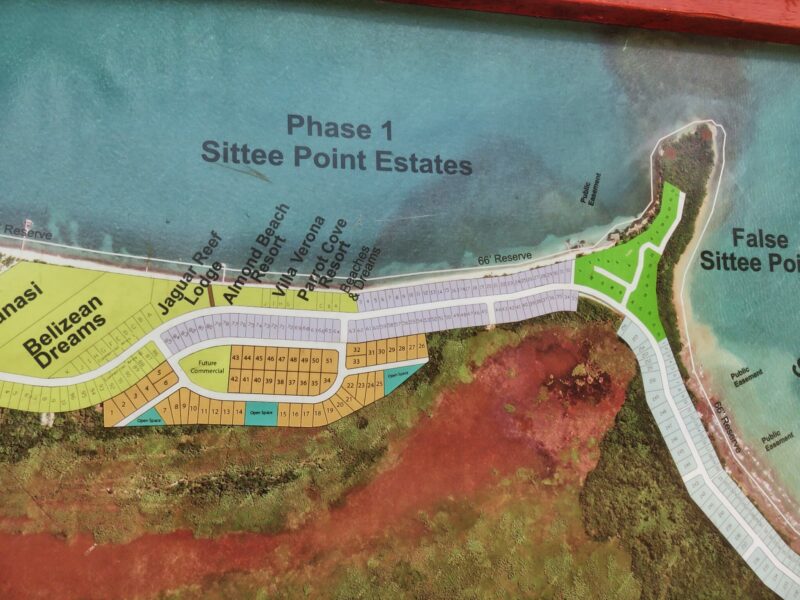 Wowzer.  I'm not sure much of this has happened yet…
And then the road into the village which has a very different feel.
Love that you can pick either side or that you can bicycle easily between the two.
The local hostel – the Funky Dodo.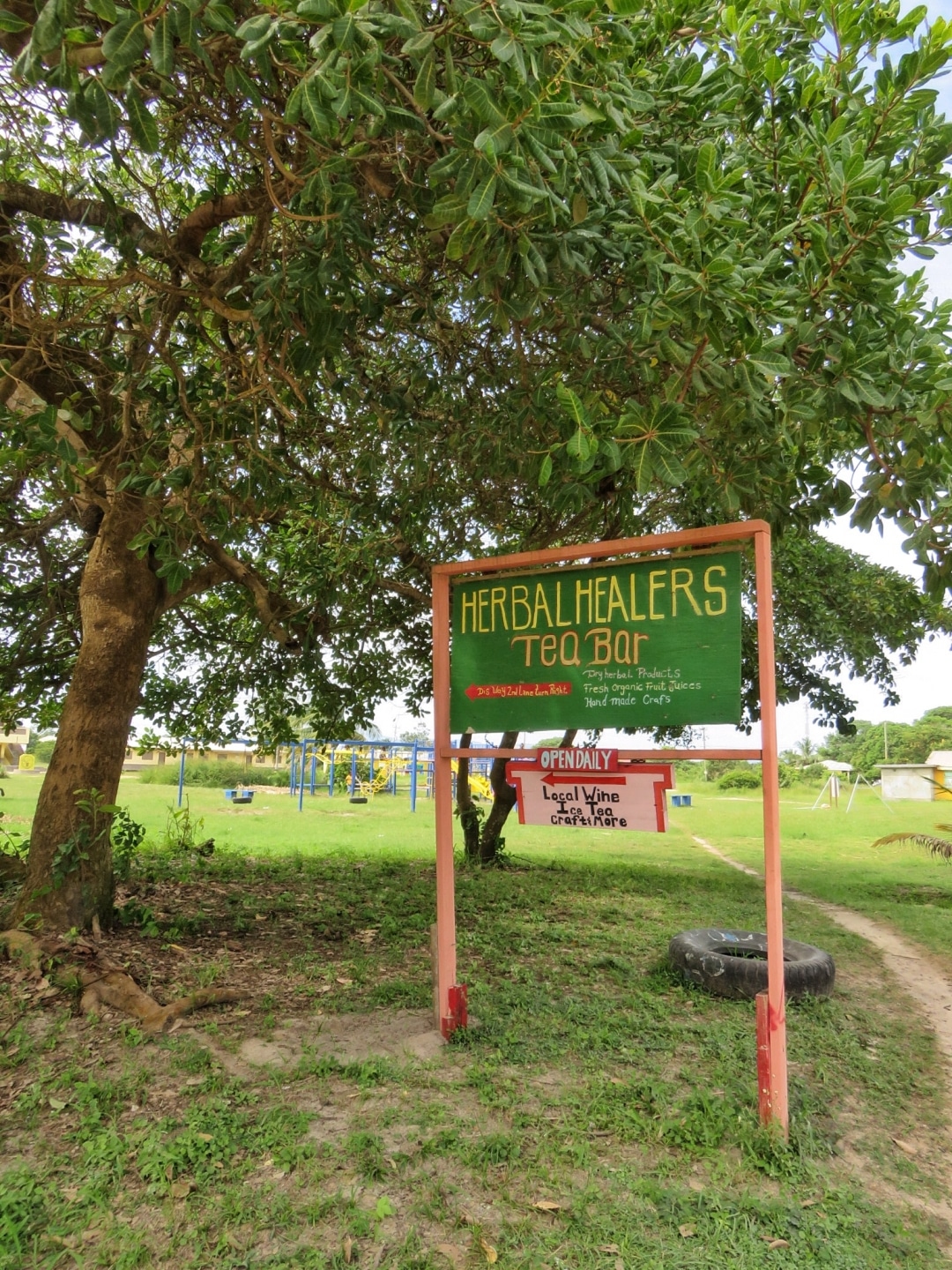 Ella's Cool Spot, a fantastic place for local food, was celebrating her first anniversary.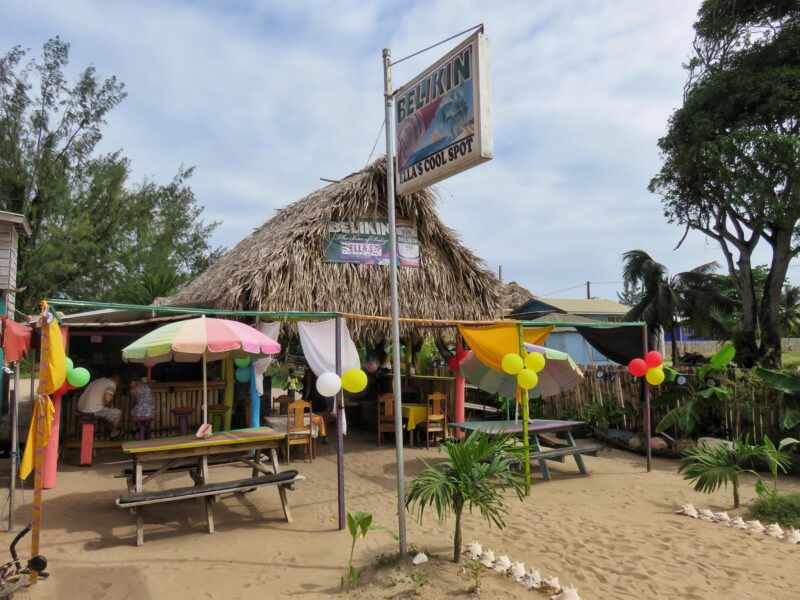 Rather than hotels on the beach, they are mostly local homes.  I love seeing a tiny wooden home looking over the water.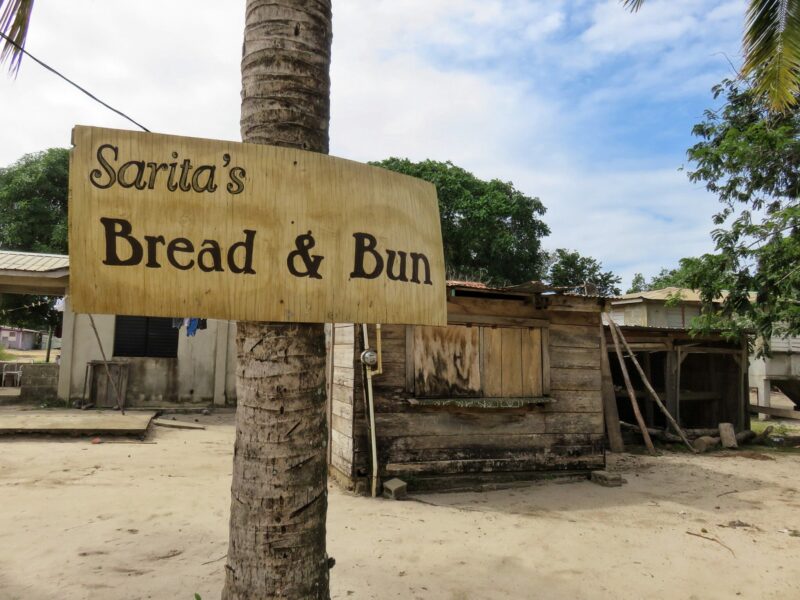 This side has such a great feel…
And then I stopped for some local food at North Side Kitchen – it just smelled so good.  Mmmmmm…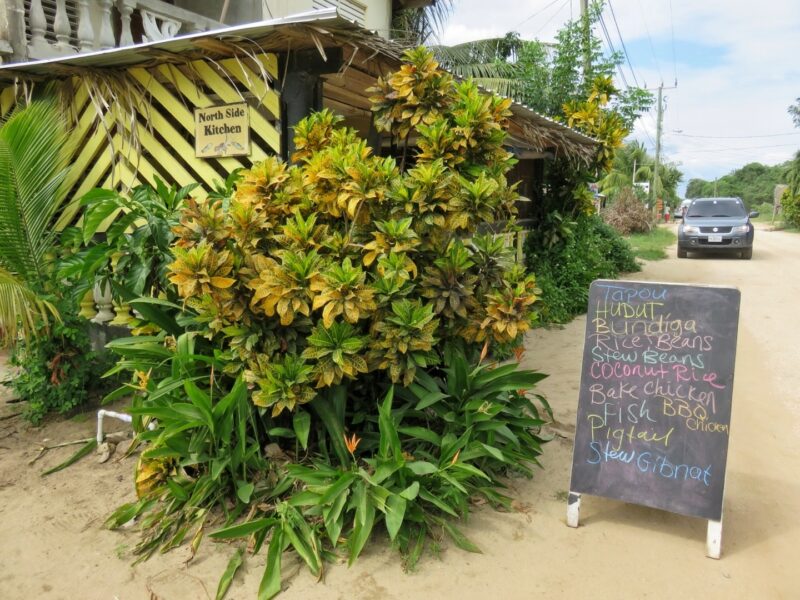 Garifuna tapou, hudut or bundiga…
Here's a recipe for tapou in Saveur Magazine.  Fancy!  I went for hudut.  A hearty delicious coconut soup with pigtail and fish (or any seafood) and a huge dumpling (?) of mashed green plantain.
That plus a super comfortable bed lulled me right into a nap.  Especially after the 5am wake-up for my impromptu trip to Dangriga for the main event.
And early the next morning, I was on my way back home.  Leaving this view…
For the bus over the mountains…
And then to the water taxi from Belize City to San Pedro.
And then home.
Oh look!  A welcome back rainbow.
San Pedro…you shouldn't have.