A House Party WAY Up North: Bocce Ball in Bacalar Chico, Ambergris Caye
The very northern end of Ambergris Caye, Belize, the area where the barrier reef actually meets the land, is a nature reserve and UNESCO world heritage site called Bacalar Chico.  (You can check out my post from last summer about the area and check out a map here.)
Tranquility Bay, a resort 14 miles north of town, is the last hotel going north…and the end of the line when it comes to being "on the grid".  Yesterday, I was invited to a house party/bocce ball tournament at a home a few miles more north of there.  Sounds awesome.  I am totally in.
A private boat must be arranged for this kind of trip.  The public transportation, The Coastal Express water taxi, only goes as far as Blue Reef Island Resort, or 8 miles north of town.
We met our boat captain on the lagoon side of San Pedro.  And headed out.  It was a gorgeous day.
And a few minutes later, you come out through the cut on the ocean side.  We picked up a friend at Palapa Bar (about 1.5 miles up)…
After Blue Reef, the houses and resorts get very sparse…you pass Sapphire Beach, El Secreto,  Sueno Del Mar and then Tranquility Bay.
Next door is Turtleman's House.
And then lots more open space.  The tricky part yesterday was that the tide was very low and with the reef so close, the water could not have been more than a few feet deep.  It was slow going avoiding the coral heads and the sand banks.  No problem for me…it is GORGEOUS up here.
We piled out and waded to shore.
Once settled and with rum punches fixed, we played some bocce in a very official court…
What an amazingly civilized way to spend an afternoon.
The coconut score board…my Team Red was a consistent losing one.
After lunch, we took a walk about a mile up the beach.  Absolutely amazing.  Low tidal pools…the water is studded with live conch…and giant GIANT hermit crabs.  You can look out to where the shore makes a sharp turn east and meets the reef.
My friends' "front yard"…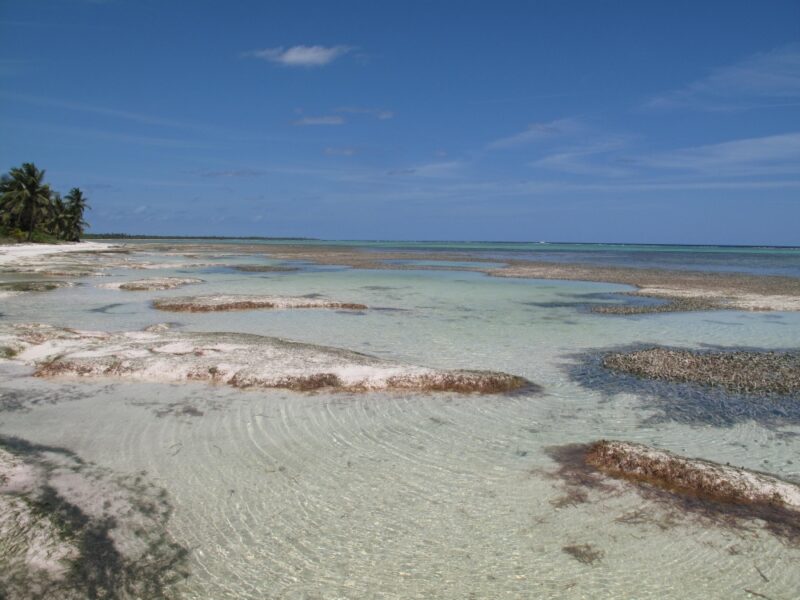 Puppy Astro chasing egrets and just ripping around…
It really could not have been a more beautiful day.  And WHAT AN AMAZING PLACE TO LIVE.  Stories of spotting ocelots and anteaters?  Giant turtles struggling up to the shore to lay their eggs?   It's kinda like the Belize you dream about…even when you live here.  An amazing place.
Plus, I'm TOTALLY digging the bocce ball.  Very addicting game.  Feeling lucky, sunburnt and tired, we reluctantly loaded back in the boat and then back to town.