Moonlight, Fine Wines and Champagne Draw A Crowd to the Grand Re-Opening of Aji Tapas Restaurant
About a week ago, I received an invitation to a party from the Karl H. Menzie's company – a large distributor in Belize of everything from Heinekin to…expensive champagne.  They were presenting a line of American wines and another line of uber-high end bubbly at the always lovely Aji Restaurant.
Located about 2 miles north bridge, Aji has always been known for it's delicious tapas (especially the bacon wrapped dates) and beautiful BEAUTIFUL beach dining.  This year, the property and the restaurant were purchased by new owners, Linda and Tony.
Tony is a partner in a high end catering firm in Washington DC but his love of food and Belize and the search for a better lifestyle led him to Ambergris Caye and Aji Tapa Restaurant.  Linda just recently has joined him.
Here's a look at Aji on my arrival…
I arrived by private boat.   A very small private boat…that did look quite beautiful by moonlight later on…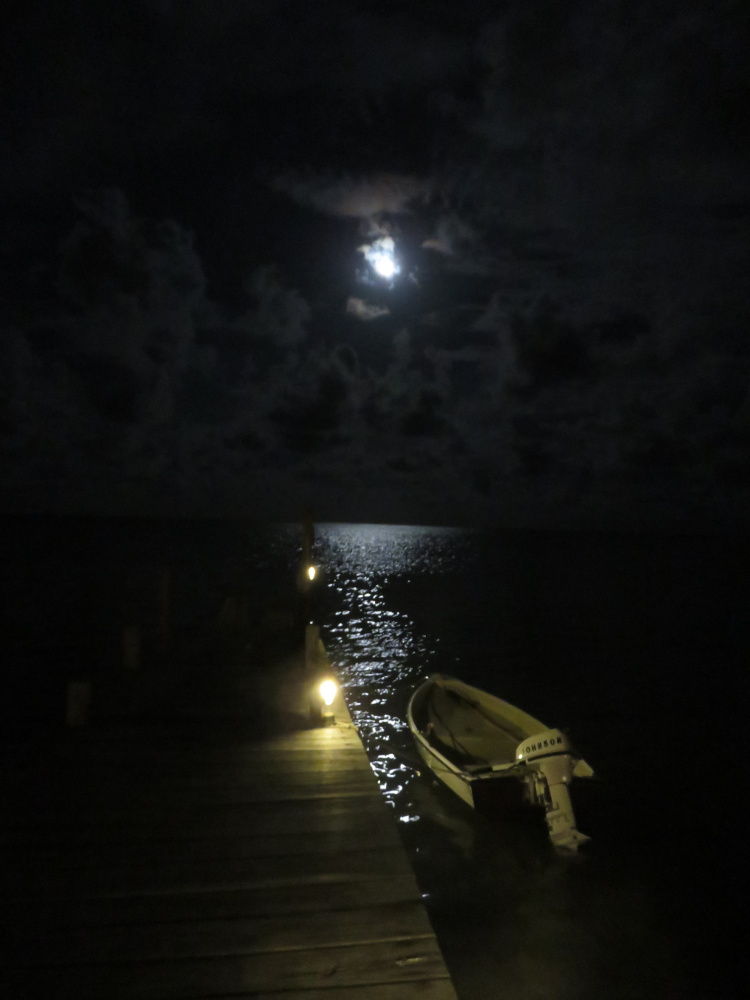 LOTS of wines were set up at the bar, perhaps 8-10 different varieties…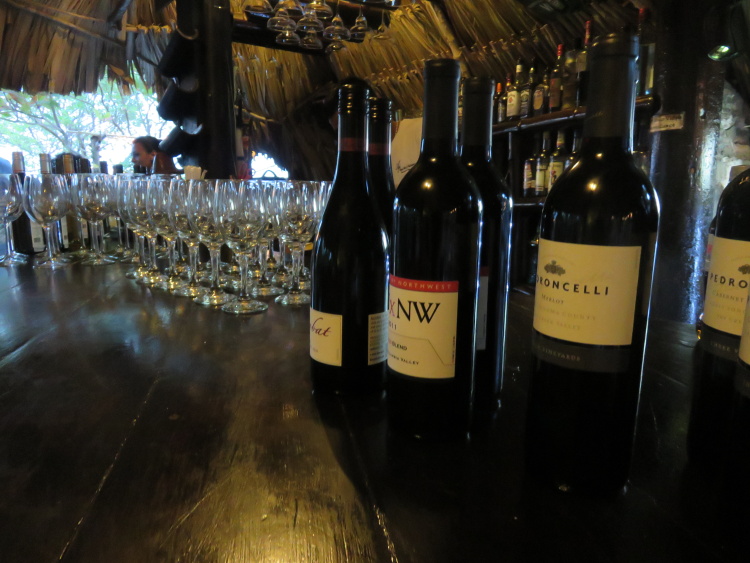 Appetizers from Aji were passed by a very attentive wait staff.  Cheese, the delicious bacon wrapped dates…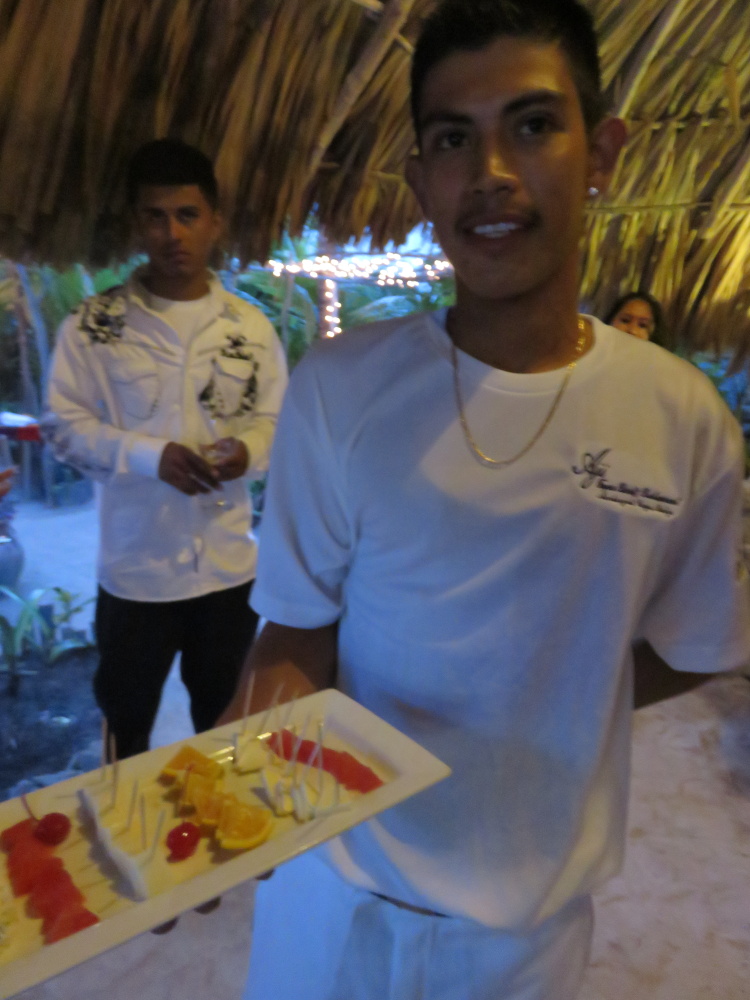 And this super expensive champage on ice.  Armand de Brignac or "Ace of Spades".  $800bzd a bottle.  IN BELIZE!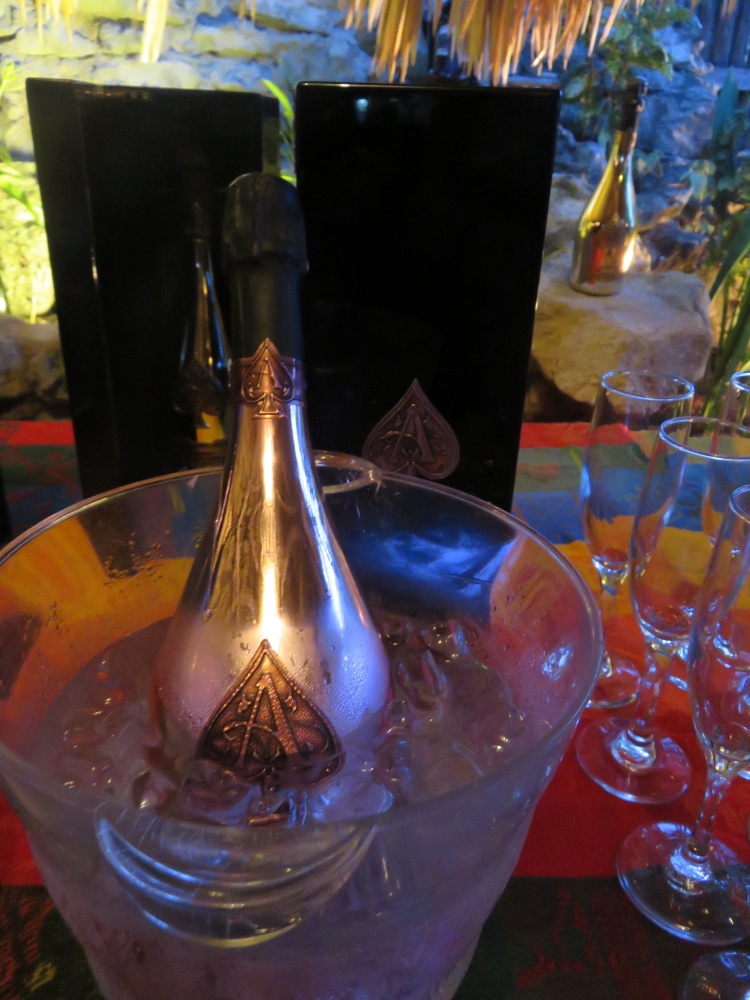 And though I'd never heard of it (which means absolutely nothing), this stuff has been poured in videos by Jay-Z (when he decided to boycott rap darling Cristal), mentioned by his wife Beyonce and used to celebrate various sporting titles won.
It certainly has a beautiful bottle.
The American representative from King Estates in Oregon presented and poured wine after wine.   Starting with whites…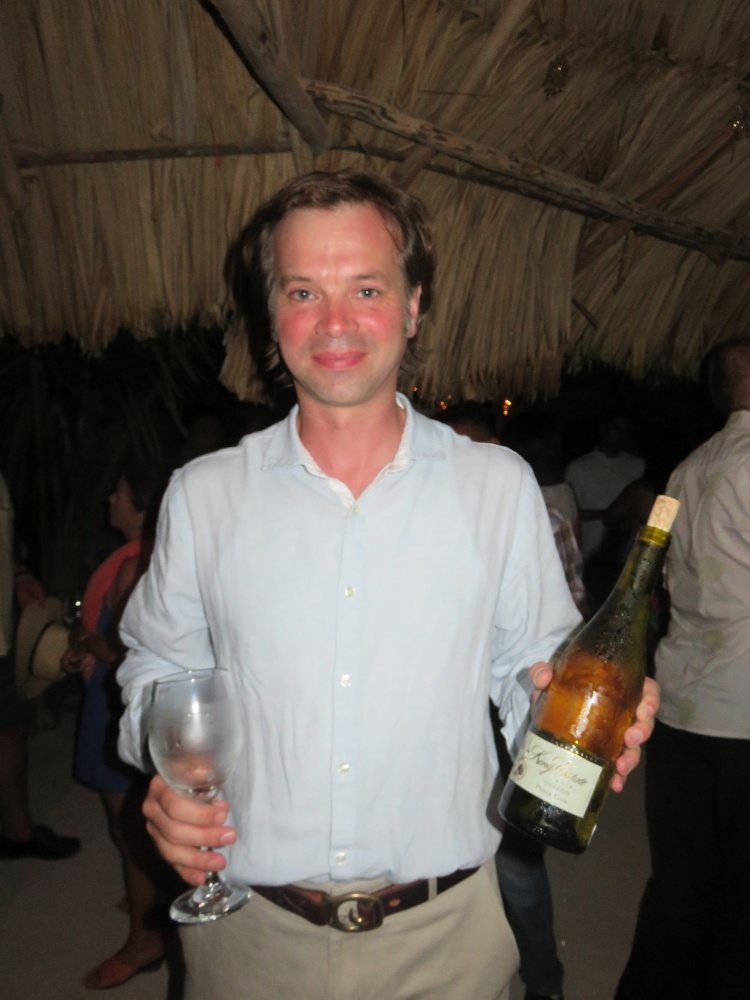 And then Kay Menzies from Belize City presented the champagne.
Delicious.  Pat and Zoe from Las Terrazas.
A very eclectic crowd.  A handful of press and business owners from San Pedro and a large group from the mainland.  Nice meeting new people.
Even Love FM radio station was broadcasting live from Aji.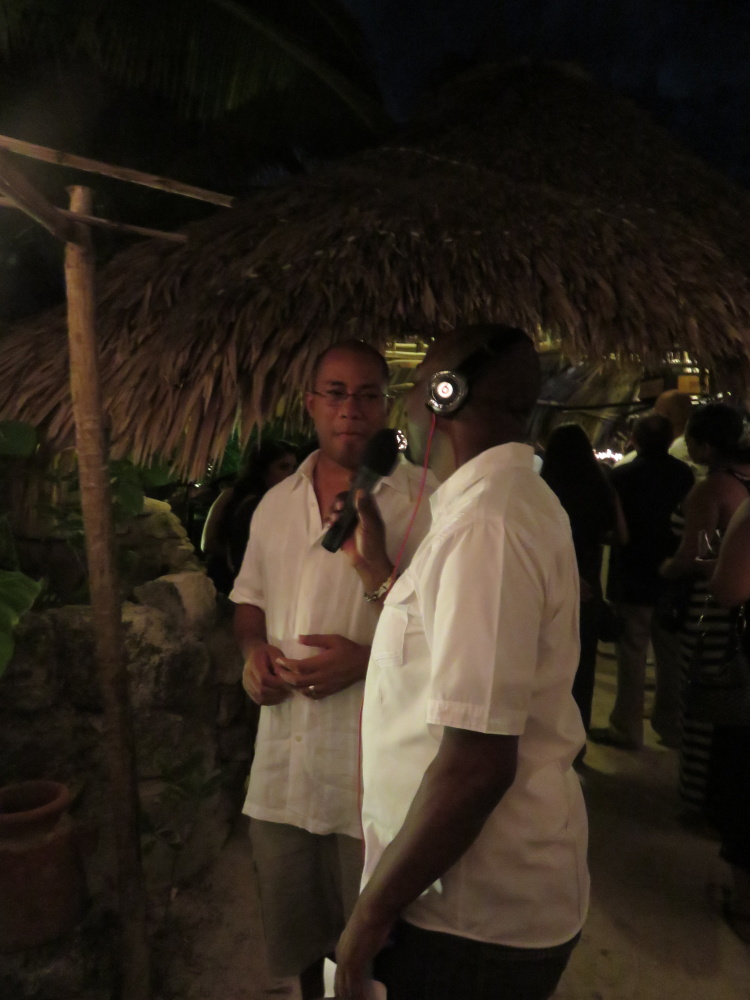 Dorian from Ambergris Today and Liliana, my Crossfit coach enjoying the reds.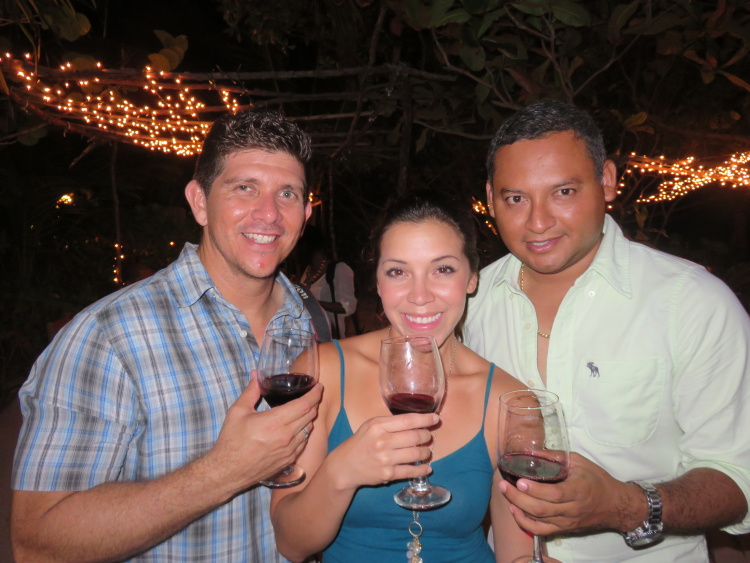 Look at this view of the moon from the seating area…it's just perfection.  Seriously.
Aji is open and I'm headed back this weekend to enjoy lunch.  Much of the previous (loved) menu is still intact but Tony is working on a few changes.  Incorporating some of his specialties…
I will definitely report back.  AND now you know where to go to enjoy a SERIOUS bottle of high end champagne.
Oh…and the small boat home was perfectly fine.  Not one splash (I can not say that about the ride to Aji) and we only got stranded BRIEFLY in the shallows by the Palapa Bar.