The Best Fried Fish EVER In San Pedro, Belize…Oh and A Gorgeous Day
The wind died down slightly yesterday and doesn't seem to be ending until the strike of midnight 2016.  TWO THOUSAND SIXTEEN!!!!!!!!!!!!!!!  For this Generation X'er (Which Generation are you?) – that date sounds insane.
Yesterday, December 28th, winter in Belize, was a beauty.  A great day to go sit beachside at Lily's and enjoy two of the tastiest, deceivingly simplest dishes this island has to offer.
The chocolate milk water of two days ago has settled a bit…
Two days ago.  Still pretty.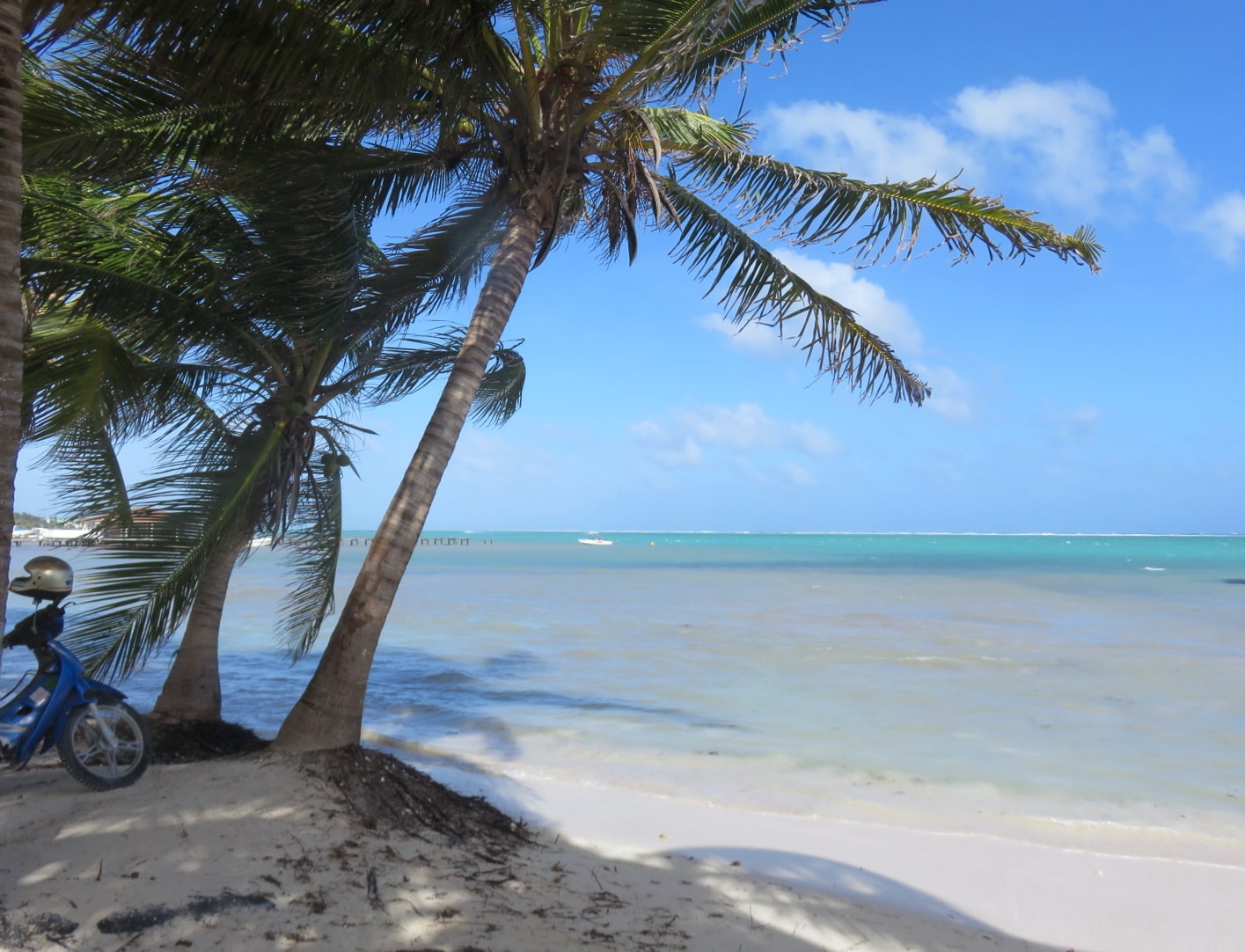 And now this.  I don't know what type of clouds they were yesterday but I couldn't stop staring at them.
We headed along the gate for the Conch Shell Inn…
…around the corner at Cholo's – still home to the $3.50bzd beer?  And a bar EVERYONE should try at least once…hang with the divemasters…
And at Christmas time, the holy couple.
And around to Lily's Treasure Chest.  An older restaurant in a killer location that does fried fish better than ANYONE.
We ordered conch ceviche, fried fish with french fries and coleslaw and soda water.  Despite the crowd…the wait wasn't long.  And the lovely manager came out to see if we'd mind getting out ceviche first.  MIND?!?!?
Tah dah!  The tomatoes so delicious…the conch SO fresh.  The green habanero SOOOO freakin' hot.  Burn your face off hot.
And then the fried fish.  Grouper.  So fresh and just slightly SLIGHTLY undercooked when it arrives…perfectly seasoned battered.  It is just so ridiculously tasty.  I've had it 4 or 5 times at Lily's for lunch and it is never cooked differently.  I don't know how they do it.
And then a few more pictures on our way out…
What the beach looks like when I take a step over the sargasso line (it's come in! with the high winds)…
And then a step back.
With the holidays, the town workers have been enjoying a much needed vacation from this stuff.  But clean-up has already commenced.  And the wind will be shifting…
Either way…I suggest you get to Lily's for the view, the ceviche AND THAT FISH!