Gorgeous Villa Margarita in Hopkins, Belize and Beyond….
Hopkins, Belize time.  I had spent two nights at amazing Sleeping Giant Jungle Lodge – enjoying the view, the staff, the food and the amazing suite.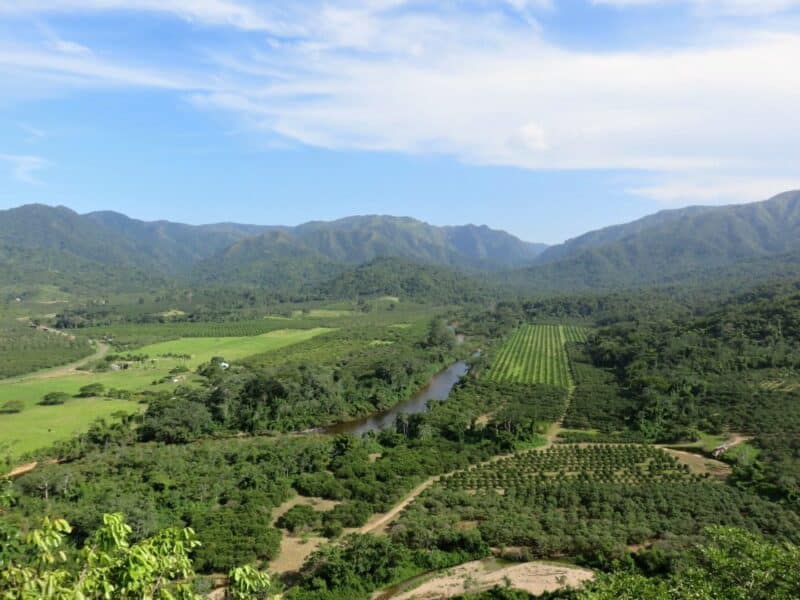 But like many who stay in the jungle, I was doing a two-part trip to Belize.  Half jungle and half beach.  I was headed south, next, to unique and beautiful Hopkins, Belize.
Sunrise by the mouth of the Sittee River.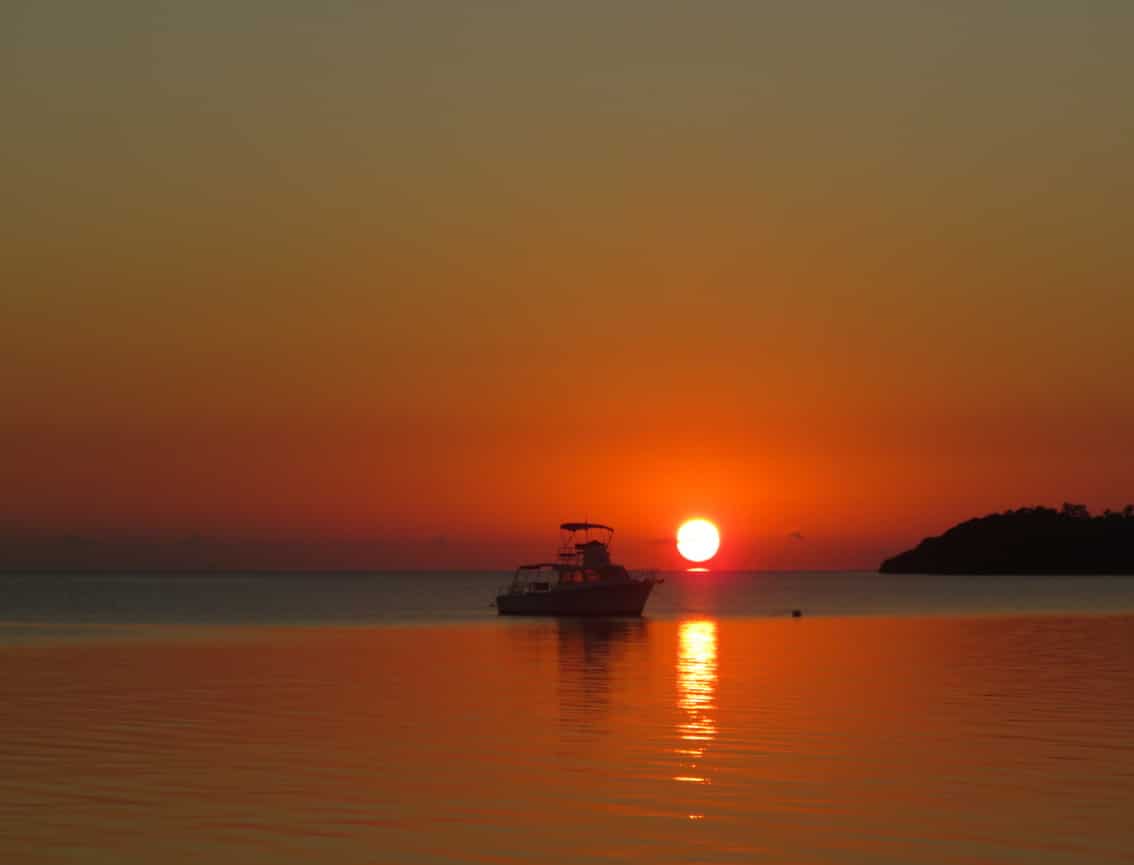 The resort (also a part of Viva Belize with Sleeping Giant) sent a van and 1 hour and a bit over the Maya Mountains,  down into the valleys filled with citrus and over the bird filled savannah (spotted Jabiru storks!), we pulled into Hopkins Village.  I have MANY pictures – and will show you those tomorrow.
But first…my accommodation.  I was staying at the beautiful Villa Margarita…in a line with its sister hotels.  Jaguar Reef Lodge, the main spot and one of the oldest hotels in Hopkins, for check-in…
Gorgeous at night too.  I mean…REALLY pretty.
And at the bar, dining palapa that serves all three resorts.
Directly next to it is beautiful Almond Beach Resort (I stayed there about a year and a half ago…awesome).
A quick look down the long pretty beach.
And then Villa Margarita.
I was on the fantastic 3rd (and top) floor – up this amazing spiral staircase.
By myself in…let's call it "my penthouse".  Because it was…
Why didn't I invite my 15 closest friends?!
Looking straight down from my bedroom balcony.
And the view northward up the beach…
Let's go back inside.
More sitting area for reading or TV viewing.
And then…my heart's fondest wish…a bathtub.  LOVE.  And used quite a few times.
I also had a small roof deck…a pretty sweet spot to view the sunset over the mountains behind us.
I was headed down to the beach and to the activities office.  THERE IS SO MUCH TO DO IN HOPKINS…and I only had one full day.  To explore the village…
Nope.  Not in that…
And to snorkel the cayes.
How incredibly beautiful out there…
I definitely could have stayed in Hopkins for another week…if not more.