Sleeping Giant Lodge In the Maya Mountains Continues to Amaze Me
I visited Sleeping Giant Lodge in Cayo, Belize for the first time in August 2014 and was…blown away.  I gushed.  Yes I did.  And you can see it all here.  But the casita (larger than my apartment), the pool and the view…I'd seen nothing like it in Belize.  (Please…take a look.)
This past Monday, after dropping my passport off at the US Embassy for renewal, I was picked up for transfer to Sleeping Giant Lodge.  Just about 20 minutes up through the foothills of Belize's Maya Mountains, a turn up a short driveway and…we were there.   I was here to check out their newest rooms…up the side of the cliff, almost, but, again, ridiculously beautiful.
Up a bunch of stairs that are well worth it for the amazing view of the "sleeping giant".  There are some pretty amazing views in Belize – the barrier reef is certainly one.  But this may be my favorite.
Let me try to do it some justice…here are my photos.    From my cliffside suite to the lovely grounds.
Palatial bedroom…
With a bed made for napping and 10 hour sleeps.  Please!  Don't judge!
 I love the bouquets of fresh flowers.
But, you can see a bit in the bathroom mirror, there is a HUGE shower and then just large glass windows out onto an enormous balcony.  With a two person Jacuzzi…and the view…
And if the Jacuzzi view isn't enough.  You can ascend three stairs to your own plunge pool.  And feel like you are suspended on a cliff face…because you actually are.
Sure…Sleeping Giant Lodge is an amazing place to go to the ATM Cave,  to visit Maya sites like Xunantunich or Tikal, to tube through St. Herman's Cave  (which is amazing and actually next door)…the lodge is basically sitting on a giant cave system.
But I decided to spend my two days and nights enjoying gorgeous suite…oh and yes…the grounds.
My hammock.
And then down the steps to the main lodge and the main pool.
The pool is just…
And flowers flowers everywhere.
Oh look…an orchid.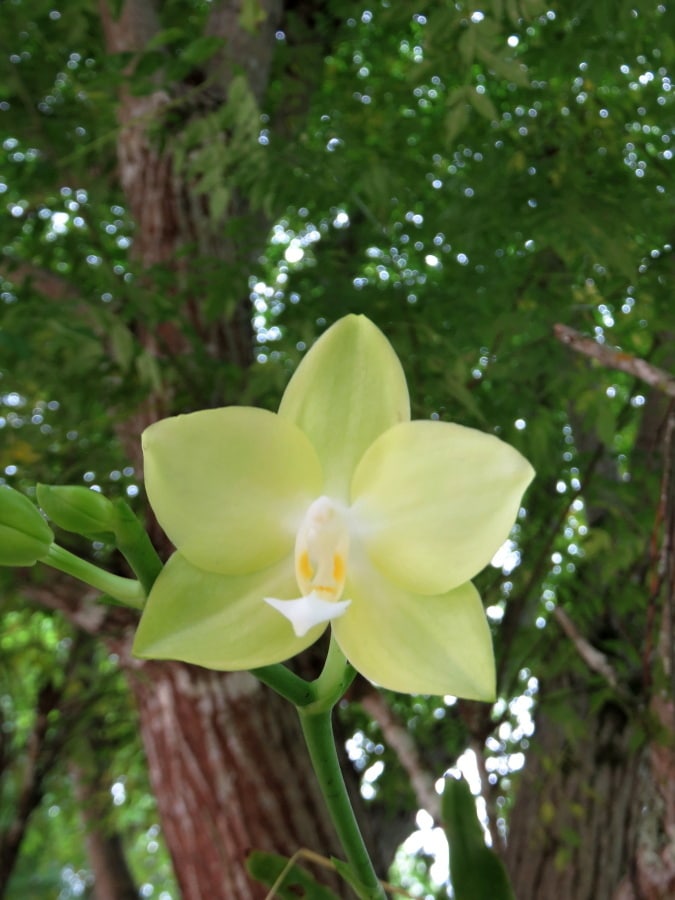 And literally everywhere you go, from every room, you hear streams trickling into the Sibun River.
I particularly love this beautiful purple budding bush…though it drops flowers like crazy.  I'm sure the gardeners curse it.
In the evening, the entire lodge…all the paths…are lit with torches.  I'm use the word again – this place really is magical.
For the location and the view, for the beautiful grounds, for the attentive staff, for the amazing tour options…and for the fact that this lodge is part of a larger group.
Viva Belize has resorts around Belize (I'm now at the fabulous Villa Margarita in Hopkins.)  Jungle, reef, beach…they can hook you up at some amazing spots.  Help you mix and match…
An hour transfer and I was in Hopkins.
My view yesterday snorkeling.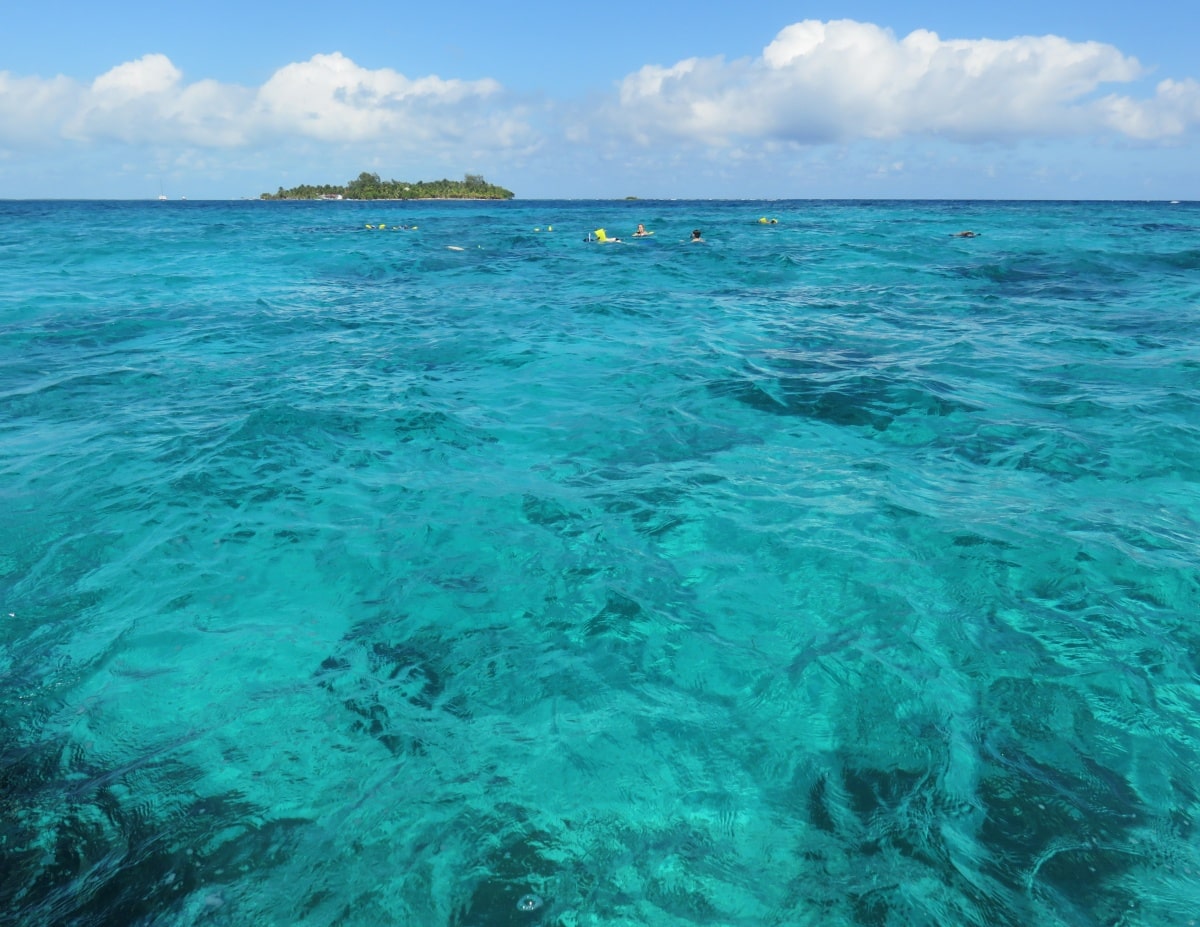 I mean…look at my view this morning!
From jungle to beach to reef all in a few hours.  Sigh.  It really is the magic of Belize.