Hardworking, Lovely Maria and her Fabulous Fruit Market on Ambergris Caye
I have known Maria since I first moved to the island 9 years ago.  And whether I was shopping there everyday, when I lived just across the street, or now, when I stop in once a week for coconut water or juice, she knows me by name, greets me with a smile and presents one of the best selections of fruit & veggies on Ambergris Caye.
So…I thought I would introduce those of you who don't know her to Miss Maria.  Much of her story was beautifully outlined in a 2004 article by the San Pedro Sun – growing up the oldest of 12 in El Salvador, moving to Guatemala with her older husband at age 17 and then, when civil war broke out, to Belize.  A country she loves.
She has been on Ambergris Caye for 25 years.
Here she is with one of her personal favorite fruits – mango.
Maria has 6 children – 3 boys and 3 girls and hasn't been back to El Salvador.  She said times were tough there and she has no desire to visit.  She loves Ambergris Caye.
And her gorgeous cat Mama.
Her shop is south of town across the street from the Island Yacht Club – and the best spot to buy fresh juices – naranja, sandia, pina, coco and more.  Here are some pictures of her spot where if you are friendly, you probably will get a free herb or piece of fruit thrown in your bag.
If you don't see it, ask.  She has a store house in the back…
I asked Maria the question I've been dying to ask her.  What's up with all the aprons?  I've seen her with two…three on all at once.  Her grown daughter told me that she has always known her mom to wear aprons rather than carry a bag or a purse.  She keeps her money, receipts…everything in them.
And people bring them for her from El Salvador…like this beautiful one.  They are her trademark.
So…if you are looking for fruits and vegetables, all in one spot, this is a great place to visit.  Especially for the juices…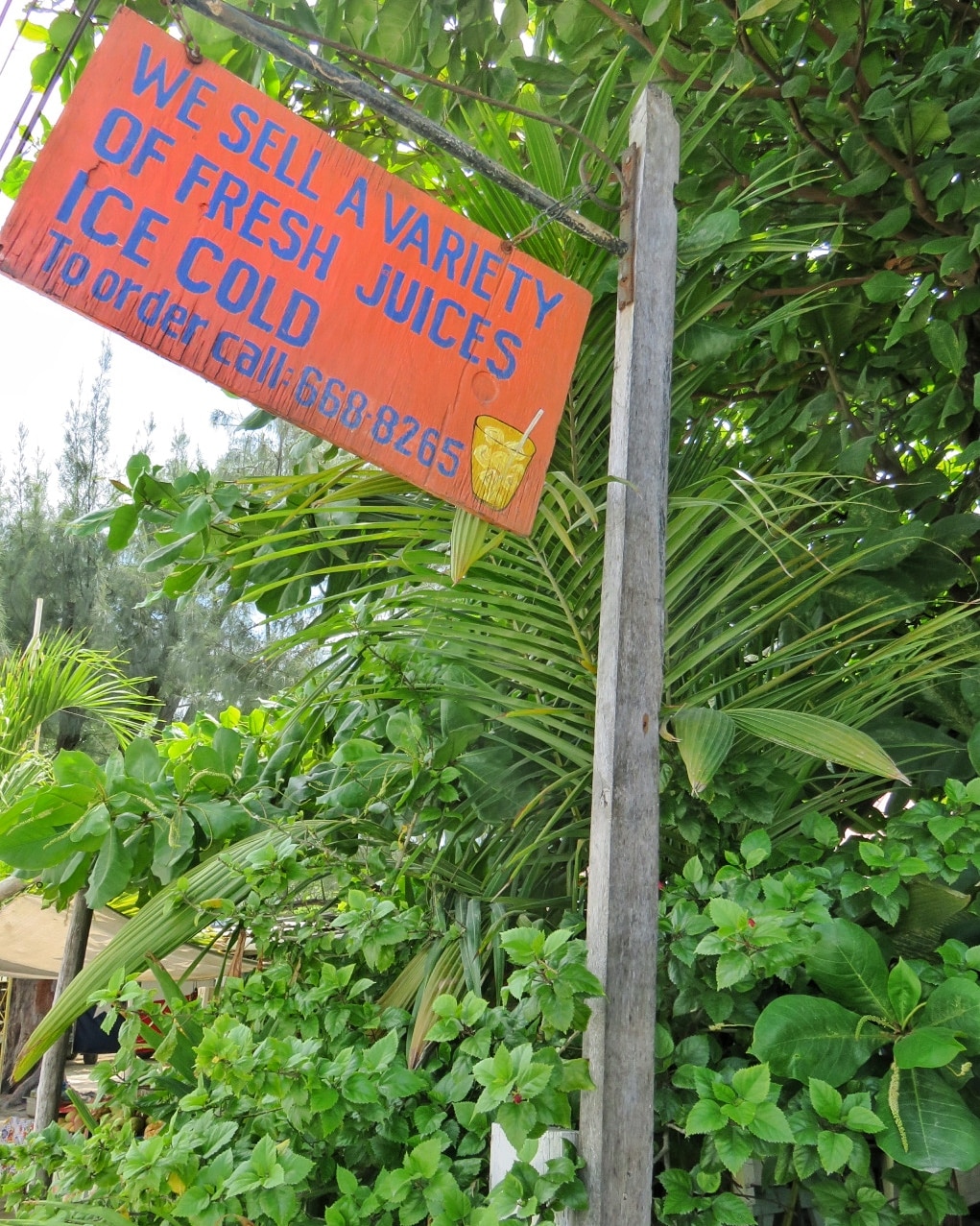 And doubly especially for Mama and Maria.  Some people strike you as particularly hard working…Mama?  Not so much, Maria FOR SURE.