Flores, Guatemala: Is it More Than Just Tikal?
Just 2 days ago, I embarked on my 2 week trip in Guatemala.  Not exactly backpacking since the idea of sharing a dorm room with the young party crowd makes me feel…well…tired.
But a lazy tour taken solo with a budget (or a guideline budget of $50US a day) – no real schedule or plans except to start my trip in Flores, Guatemala.
Flores is just over the western border from Belize.  There is the city of Santa Elena (with an airport and a bus station) and her smaller sister island city now connected by a causeway – Flores.  Built on top of an older Maya site (like many of the towns in this region), Flores is the ideal spot to start off a Guatemalan holiday.
Both are on the 2nd largest lake in Guatelama, Lake Peten Itza.  Fresh water and about 40 square miles.
Flores has always been referred to as the "gateway to Tikal" and for many, Flores and Tikal seem almost interchangeable.
Tikal and the jungle around it are stunningly beautiful and a major Maya site but is it the only reason to go to Flores?
I spent just only 24 hours in Flores.  Seriously!  But still, I feel qualified and am very willing to answer that question.
The answer…drum roll please…is YES.  Flores is worth spending a few days.  After that, unless you have an obsession with seeing all the Mayan sites (and there are MANY in the area including a 5 day trek to El Mirador), it might be time to move on.
Here are the things I think you must do in Flores beside Tikal.
But let me start from the beginning.  I was lucky enough to hitch a ride with Tropic Air – by FAR the easiest and fastest way to get to Flores.  It was a short flight from San Pedro to International Airport (and the Prime Minister was on my flight – now one degree of separation) and then 45 minutes onto Flores, Guatemala.
It's so lovely flying over Belize – your see the stark changes as you go deeper into the country…from wetlands to savanna to flat farm land to the hills.  I guess most coastal areas recede that same way but Belize is so sparsely population, it really is stunning.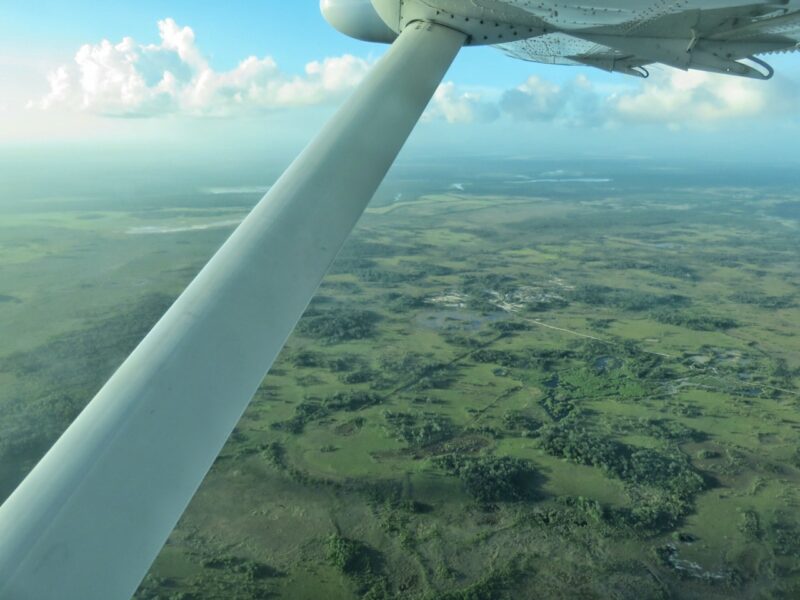 And then over Lake Peten Itza as well get ready to land at sunset.
I went to Tikal first (and I have some recommendations on that) and explored Flores after.  Here's my list of must-dos OTHER than Tikal.
1. Walk around Flores:  The town is quite small and you can easily cover the entire place in a few hours.  The cobble stone streets are lined with tour places, hotels and restaurants…leaving room for little else.  There are shops with some junky things like tee shirts that say "GuatEver" and some beautiful hand made fabrics.  I've found the prices to be cheaper in Antigua but if you are not moving on, buy some here.
The island is a hill with the church on top which is nice but not great.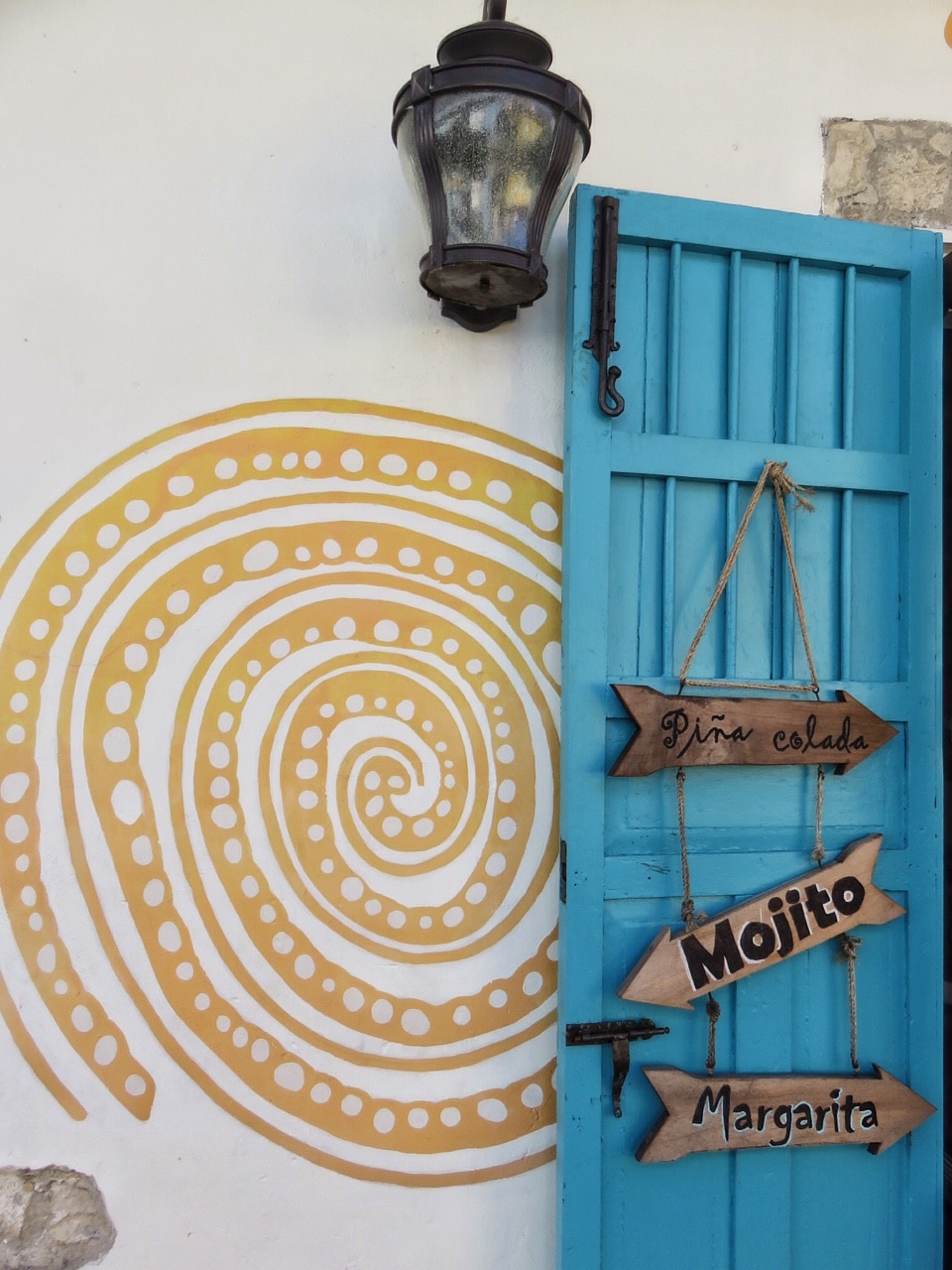 Cute little tuk-tuks that charge very little to get you to the airport.  Q30 or about $4US.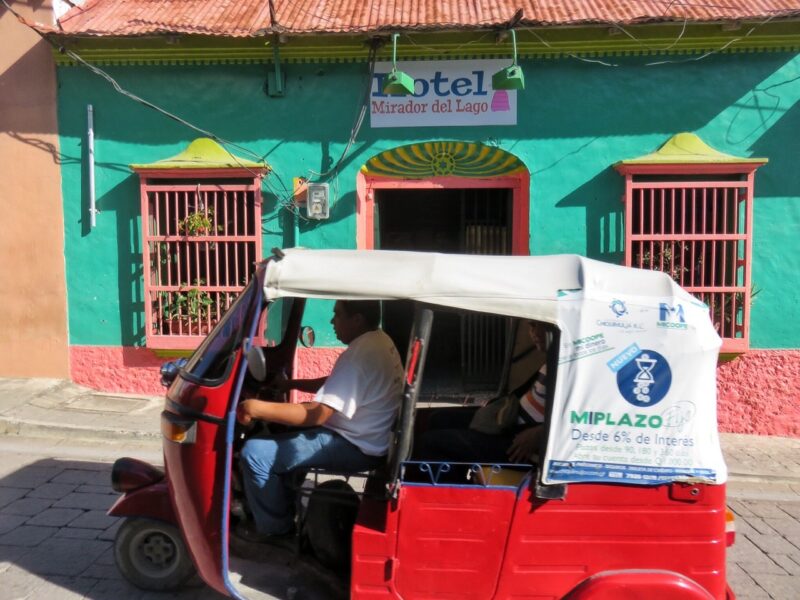 Wouldn't less taxis and more of these in San Pedro be great?
2.  Walk around the Island, literally:  The lake is stunning and there is a cobblestoned circle road around the island.  You can see the towns across the way, the kids swimming and the boats parked along the way.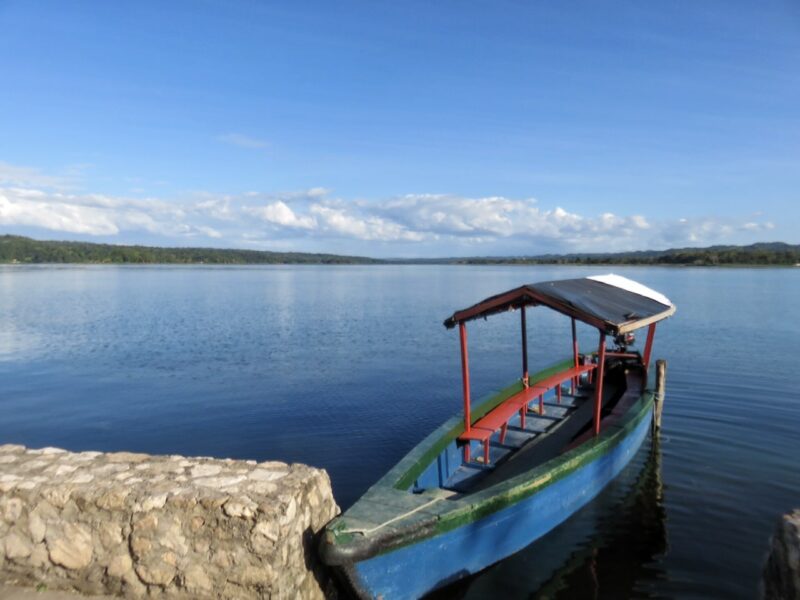 3.  Rent a boat for an hour, late afternoon is beautiful:  If you can find a crowd that will cut your cost significantly.  Most guys quoted 150Q for an hour or $20US.  Instead of haggling, I took a half price, half hour cruise.  The best thing I did in Flores.
My trusty boat Rashel.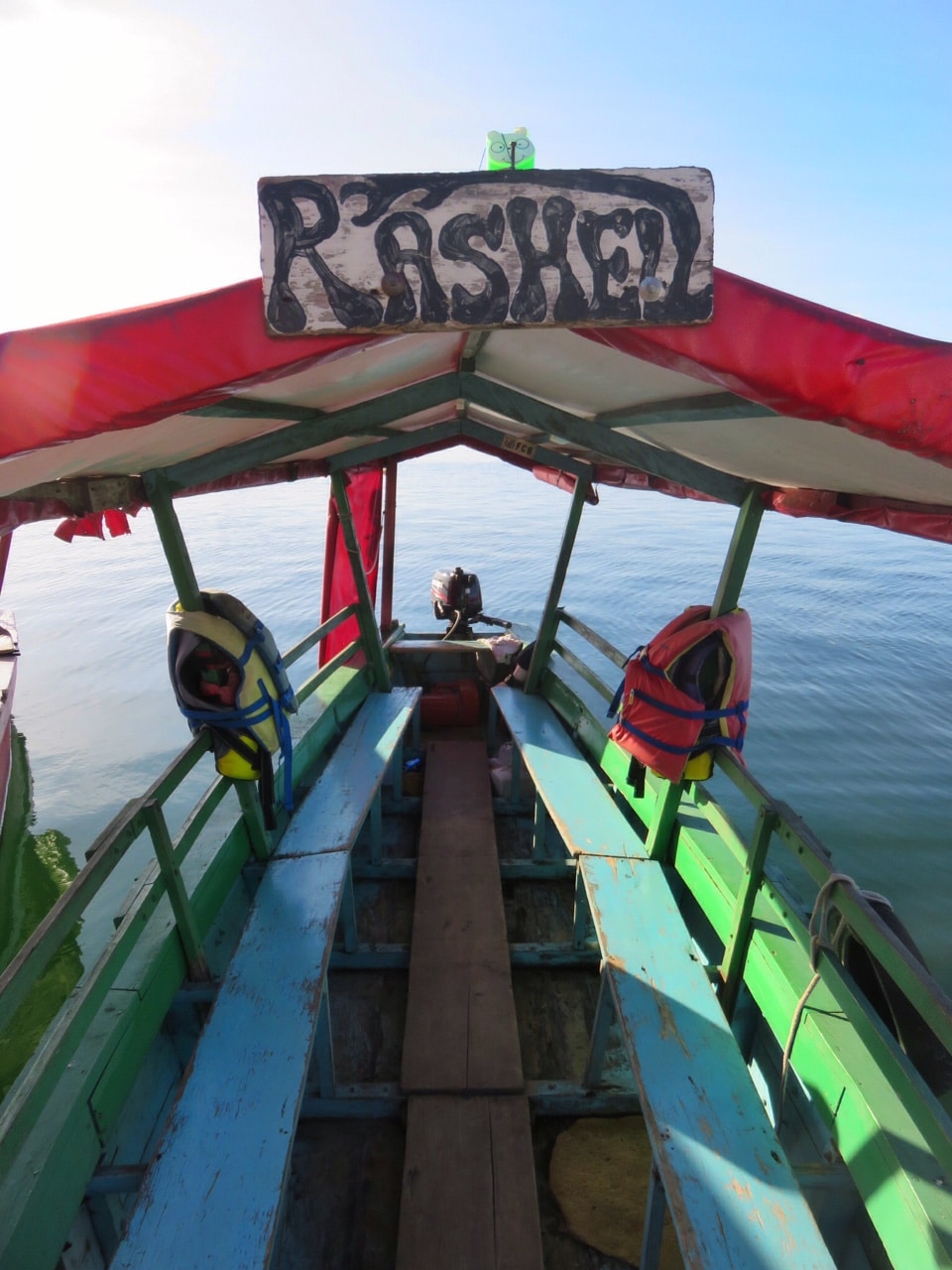 There were some amazing birds – the birdwatching in Peten is pretty damn good from what I can tell.  I was very please with the beautiful black ducks with white beaks.  The American coot.
The late afternoon lake.  There were fishermen out hunting for a fish called blanco.  It was listed on most menus in town.
A very cool bar and rope swing – a place I would put on my to-do list next time.
Note:  Know how to use a rope swing otherwise you are in for a world-of-inner-thigh-hurt rope burn.
And chugging back – an AMAZING view of the island – it almost looks medieval.
4.  Eat street food:  Stands set up all over town in the late afternoon as people are coming home from work.  Mine was across the street from my hotel on the "ring road" next to the water.  The food was delicious and I ate my heart out for 15Q or $2US.
That included 3 tostada – I let the chef choose and got an odd but tasty assortment.
I got a lime juice from this selection.
And then I turned to see this.  I heard Guatemalan angels sing.
I chose a moist tender almond cake…a HUGE SLAB for 7Q.
Most impressive was that this stand set up in about 20 minutes.  ALL THIS FOOD!
5.  Watch the Sunset:  Choose the highest vantage point you can – the electrical wiring around the island is abundant.  My view was actually from the stairway to my attic room at my hotel.
View during day.
Take a look at this.  No filters, no adjustments of color.  It was crazy beautiful.
One of the best I've ever seen.
Where I stayed in Flores:  Hotel Casa Amelia.  Luckily on the west side of the island with a large rooftop terrance.  I also scored a new room added to the top.  4 flights up and then an added circular stair case.  Not only was the view to do for but the AC and the hot water were powerful and the bed comfortable.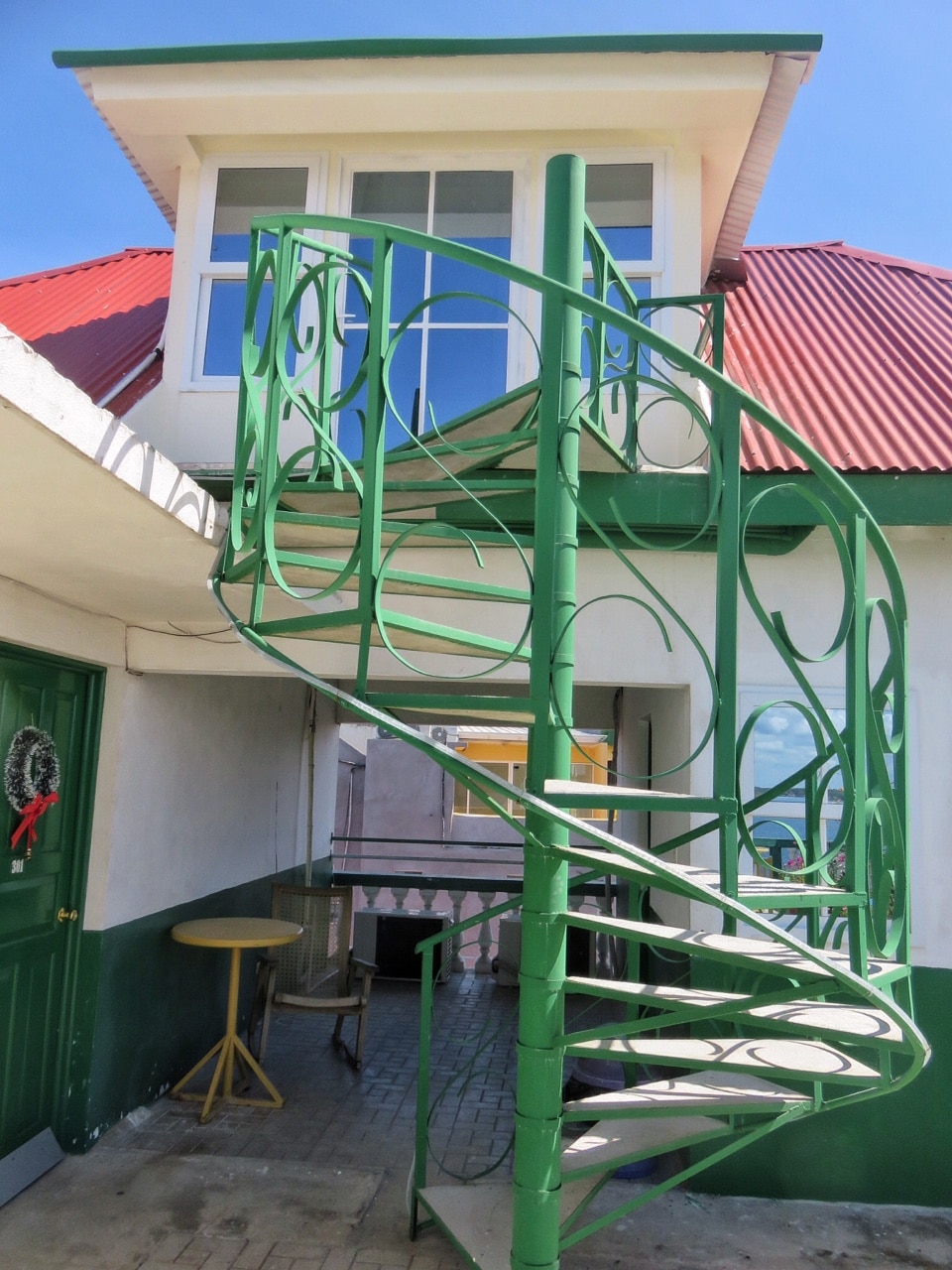 Things you should bring.  The weather is HOT and humid.  Much like Belize though it felt a bit cooler at night.  Bring sunscreen, light clothing ESPECIALLY for Tikal and sturdy shoes…like I did.  🙁
All my life I SWORE I would never ever ever wear sport sandals.  And for this trip (and I'm very glad I did) I bought and am wearing TEVAs.
I'm trying to move past it.
I'm ALREADY in Antigua after a long bus ride and starting my quest to find the very best cafe and best coffee in one of the most lauded coffee regions in the world.
I'm off to a good start.
And, if you'd like to save this information for your trip to Flores, stick a pin in it.