My Journey from Ambergris Caye To Placencia & A Look Around
Belize is a tiny country – but travel, depending on your time and your budget (but mostly your budget), can be time consuming.
A few days ago, I took the slow route south – from Ambergris Caye to Placencia.  The quaint, colorful, vibrant village famous for their deep long beach and sidewalk main street.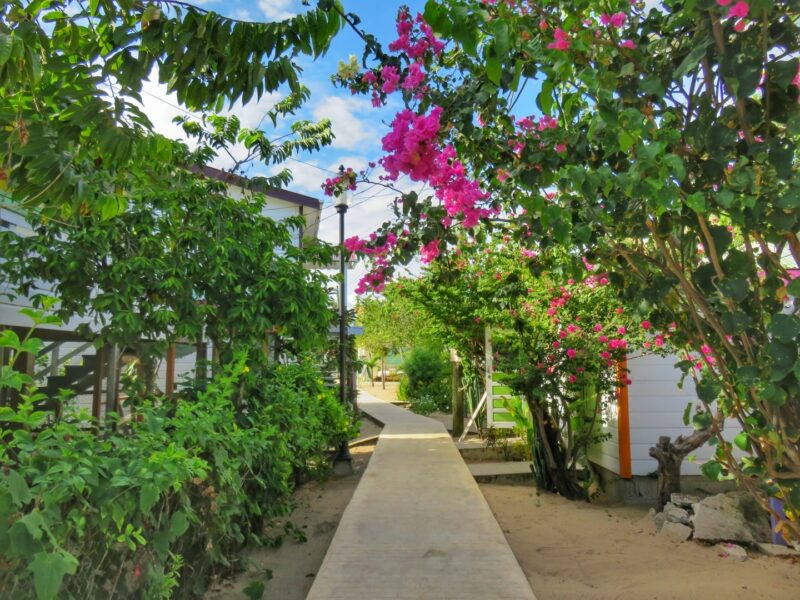 A mere 100 miles as the crow flies – and two short hops by Tropic Air – but by boat and bus, let's call it the "local route", it became an all day affair.
Please make sure to read my 8 Tips for Riding the Bus in Belize.  It's actually really quite easy.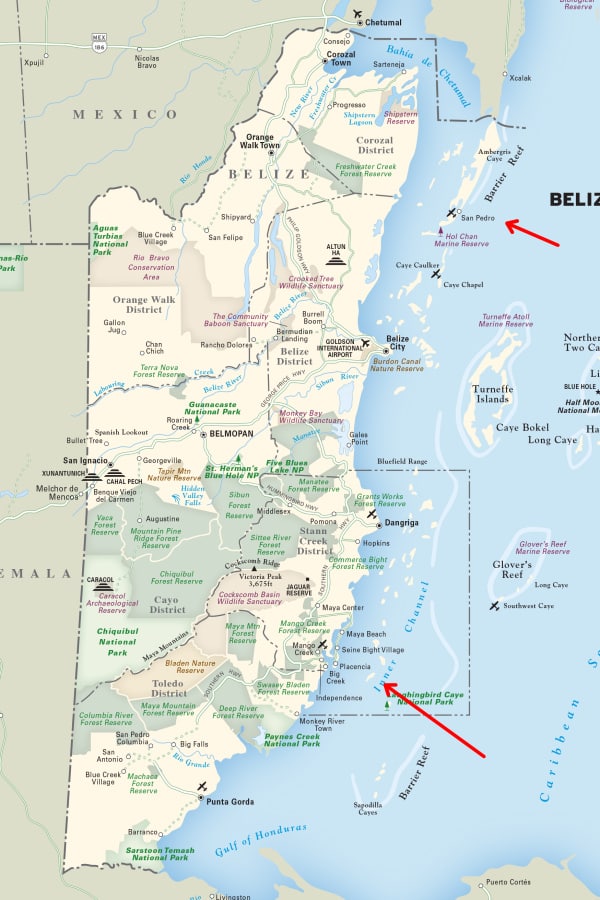 I LOVE to fly – love it.  Beautiful and quick.  But I also love the slow route.  Here's how it took me all day to move down the coast to Placencia, Belize.
Alarm set for 5:30am to catch the 7:30 water taxi to Belize City.  (I have a 35 minute golf cart ride to town.)
The water taxi is about 1.5 hours.  Taxi from water taxi to Belize bus station 5 minutes, $7bzd.  The James Express bus arrives at 10am.
Express takes us from Belize City straight west to the capital, Belmopan, over the mountains and south to Dangriga and into the port town of Independence (aka Mango Creek).  In total, I was on the bus for 4.5 hours.
My steed.
From there it's an easy hop $10bzd on the Hokey Pokey Water taxi.
All boats should have beautiful messages like this.
I was checking into the newest hotel in Placencia village – SO new that it hasn't even opened yet. But I will save that for tomorrow, along with some of the food spots, new and old, in town.
Here's a quick look around as I walked (the long route!) to my hotel on the beach.
The sand here is deep…and a sidewalk is definitely necessary!

What's going on at the Tipsy Tuna – one of the most famous bars in Placencia.
And her equally famous and colorful neighbor, Barefoot Bar.

Sigh…if only Placencia was a bit more colorful…
Time to check into my spot…