Miraculous Turneffe Atoll: Unparalleled Beauty, A Dream Property and A Massive Hotel
A coral atoll in itself is quite miraculous.   A circle of microscopic polyps clinging to each other and rising up on the edges of ancient volcanos or shifting fault blocks – braving winds, deep water waves and storms – over thousands and millions of year.
Belize is so blessed.
Tiny Belize has three atolls off her shores – Lighthouse (home of possibly the most famous sinkhole in the world), Glover's Atoll and Turneffe.
Big picture view.
Sunday I headed out to the largest atoll – over 30 miles from south to the northern lighthouse.  An early morning start with the water taxi from San Pedro to Belize City (1.5 hours) and then catching a chartered ride from the city to our final destination.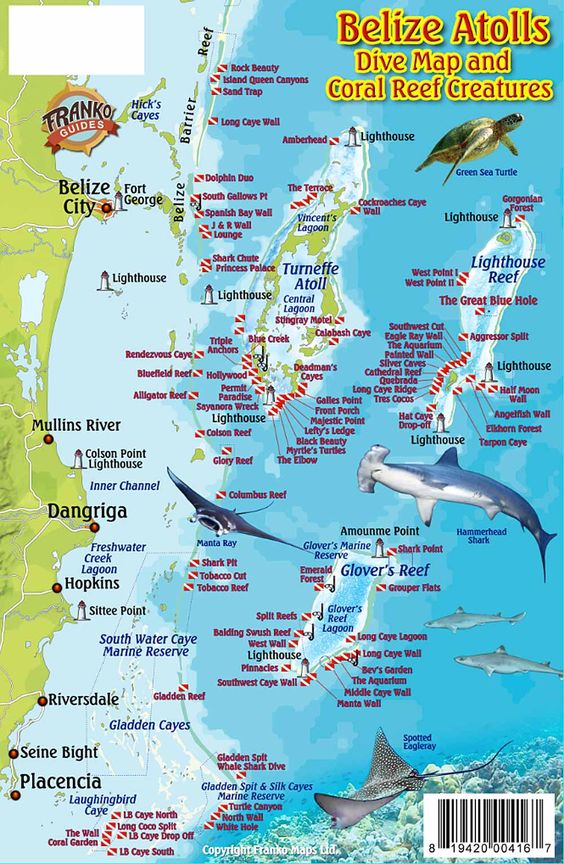 Turneffe does not have a regular boat or easy flight but MAN…was it worth the trip.  We visited Calabash Caye on the east side of the atoll.  A large lagoon in the middle of deep sapphire ocean…a lagoon where we found a pod of the largest dolphins I've ever seen and greens and blues that I cannot name.
Belize is miraculous.  And it only takes a trip to a place like this to have that realization smack me in the face.
We set off from the dock at the Radisson Hotel in Belize City with a full boat of supplies.  I was visiting a home and property that is for sale.
They would be spending a few days and there aren't any stores or bars out at Turneffe.  There are a smattering of homes on this huge atoll, most of the islands and waters are untouched.  In fact, because of the unparalleled bio-diversity, this largest atoll in the western hemisphere was declared a national park in 2012.  (A list of all protected land in Belize)
Except for one HUGE development.  That is so stunning…I might still be in shock.
But let me get to that…and to all of my pictures.
About 10 minutes off the coast, we passed through the first coral reef and were almost instantly in DEEP water.  30 minutes later…we spotted the Aggressor IV live-aboard dive boat.  Turneffe is a wonderland for snorkellers and divers.
We entered the lagoon.  It is so strange finding these mangroved cayes in the midst of the deep deep ocean.  A few minutes in, my friend spotted dolphins in the shallows…
A pod of 8 joined our boat showing off…
I could have stayed forever but we had things to do and we HAD to be back in Belize City for the last water taxi at 5:30pm.
I wanted to check out a resort on Rope Walk Caye.  We'd been talking about it on the way over.  A very rich Canadian.  Over 100 rooms.  A deep water canal.  Tall tales (or so I thought) of thousands of feet of greenhouse space – flowers and fruit trees.  And rooms fully decorated once and then later changed.
A spot that isn't even open for business.
I was not picturing it here…we hadn't seen a soul.  One of the largest hotels in Belize?  30 miles from the nearest gas station, power line or fresh water source?
How is this possible?
And then…
We headed into the canal.
A huge air strip…lights…curtains flying in the wind…
We didn't see any people.  But our boat captain said that he heard this was opening in SEPTEMBER?  My brain started to give off smoke.  Air conditioning for 100+ rooms, 2 pools, fresh water in the middle of the ocean, a village for 150 employees?  Imagine the scale and the cost of this!
We went around to the front side – the reef side – to take a look.  The ocean is beautiful.  The reef RIGHT THERE.
Shocking
When I got home, I used my meager Google skills to find out more.  It's called Belize Dive Haven by Sir Hakimi.  Built by a self-made Iranian-Canadian optics mogul.
Watch this video – it gets to Belize at about minute 6.
My head just exploded.  Actually…now that I'm home, I am thinking it was a mirage.
We headed north to Calabash Caye.  Aka.  Heaven on earth.
Calabash is a good sized island – and we pulled into a small cove to a dock just about 25 feet from the reef.
A gorgeous white sand beach sandwiched between lagoon and reef…and three buildings on this huge cleared area.
Here is a photo taken from above – I wish I had taken it.  While I waver back and forth on the idea of a drone, this trip to Turneffe REALLY made me want one.
Our first view off the dock was this huge home with the most lovely hosts who also have future plans to host visitors to this magical spot…
I am hoping for an invite!  The entire area is just gorgeous.  Over the top amazing.  The ocean more beautiful than any other place I've seen.
We headed over to the next property.  Over 8 acres of paradise for sale with this blue home.  The trees and the beach…it's just stunning.
The view from the main living area area – kitchen 2 bathrooms, 2 bedrooms.  But why WHY would you be inside.
At the end of the property and there is another one with this pretty house.  And a small dock.  There is a caretaker keeping it well raked and beautiful but it's all locked up.
The trees on Calabash are stunning.
All immaculately maintained…and all bug free.  We were there for about three hours and not a biting bug to be found on this breezy HOT day.
What a magical beautiful place.  Some hammocks, lots of books…drop me off here for a month.  Seriously.
And a short distance up the from these three properties, there is an active Belize Coast guard station and a marine field station for the University of the Belize.
Exactly the types of neighbors you want to have way out here.
It was time for lunch.  Fresh lobster caught right there – pulled from the reef just feet away.  And then a rush for our boat ride back.  WHAT AN AFTERNOON!
For more information on the blue house and the 8+ acre, 900 feet of beachfront around it, check out this listing.
Honestly.  It was like a dream.  I can't WAIT to go back.