HOT Perfect September Weekend in Belize
There are lots of reasons to visit Belize in September – including the Independence Celebrations and the lower prices.  But this weekend – I didn't plan on taking any pictures, I was doing nothing special…
But I couldn't stop pulling over and taking pictures of the sea…and palm tree shadows and really just anything.  It was THAT gorgeous out.  Sure it's the stormy season – that's why prices are so much lower – but you also have a very good chance of days like THIS!
All photos taken Sunday morning.  Remember that next weekend is September 21st – Independence Day – a SUPER fun weekend to visit.  There's still time!  Maybe these pics can convince you of a last minute holiday.
Such a still morning that Jeff walked out the front door looking for permit.
I headed to yoga.  It was still a bit cloudy at that point…
10am Sunday Yin Yoga.  Just 5 of us and the instructor Kirsten.
But by the time the class was over, the breeze was picking up and the clouds had moved out.
PERFECTION!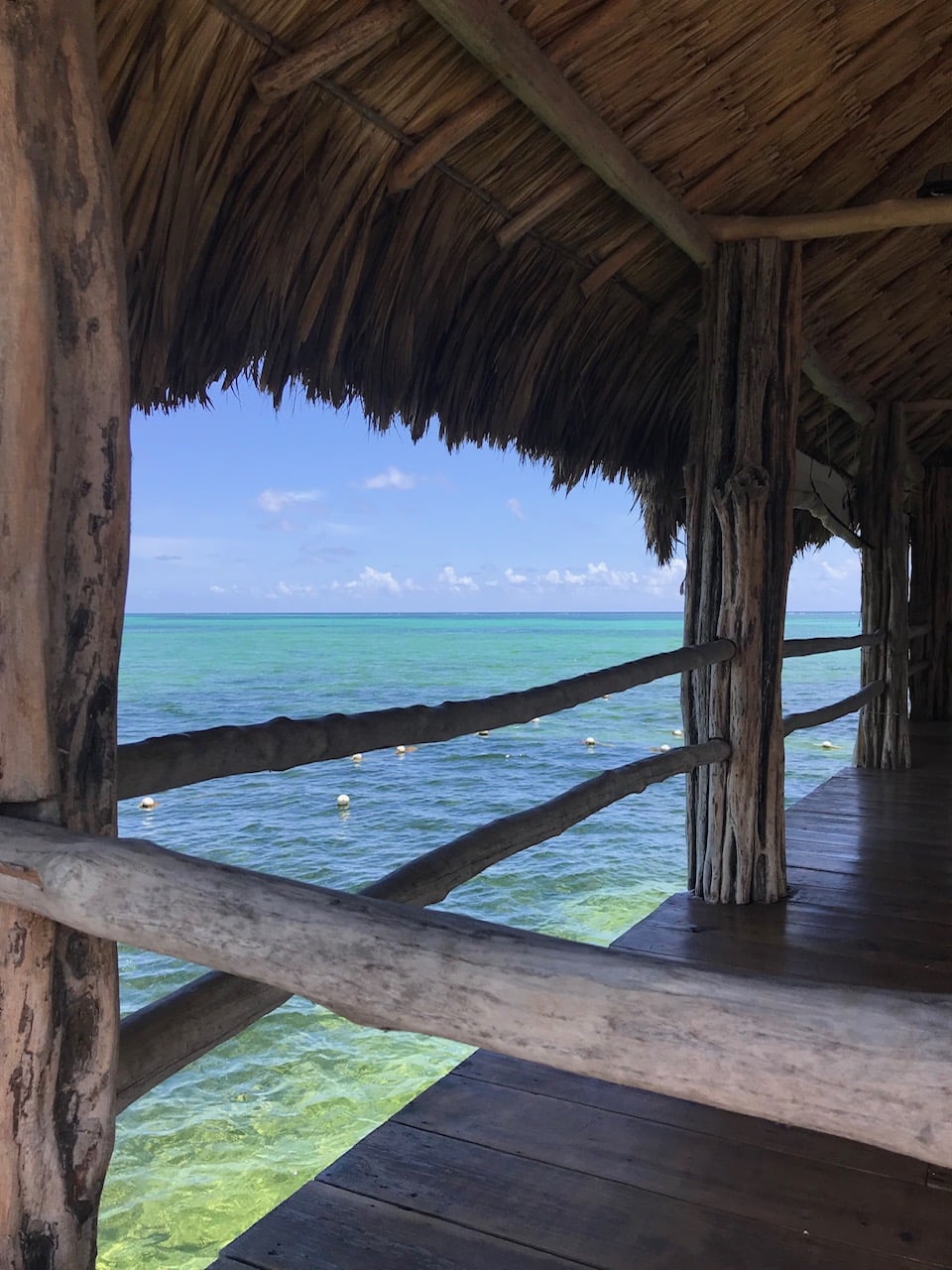 I headed to town to pick up BBQ for lunch and stopped every few minutes to take a photo.
Beautiful new sail shades up at Sandy Toes.  I'm thinking of getting one for our balcony…just for the morning sun.  Sew What! is just the place.  They look so pretty.
My trusty cart waiting for me in the shade.
You had to be either in the water…or…
On your way home to the AC – it is THAT hot in the sun.
I chose the AC for most of the late afternoon…and finished this book.  I could hardly put it down.
And then I downloaded and started this one.  It's GOOD so far…
For those who are wondering – Jeff caught some mutton snapper and a bonefish or two.  No permit.
Next time.