Gorgeous Beach at the Beautiful Boutique Bed and Breakfast: Casa Nova Cabanas
Casa Nova Cabanas:  A Beautiful Spot on A GORGEOUS Stretch of Beach
One lovely, comfortable overnight stay, fantastic food, great hosts, a dog I considered dog-napping, Shiatsu massage on the shorelines, and one of the best beaches in all of Belize…but let me back up a bit.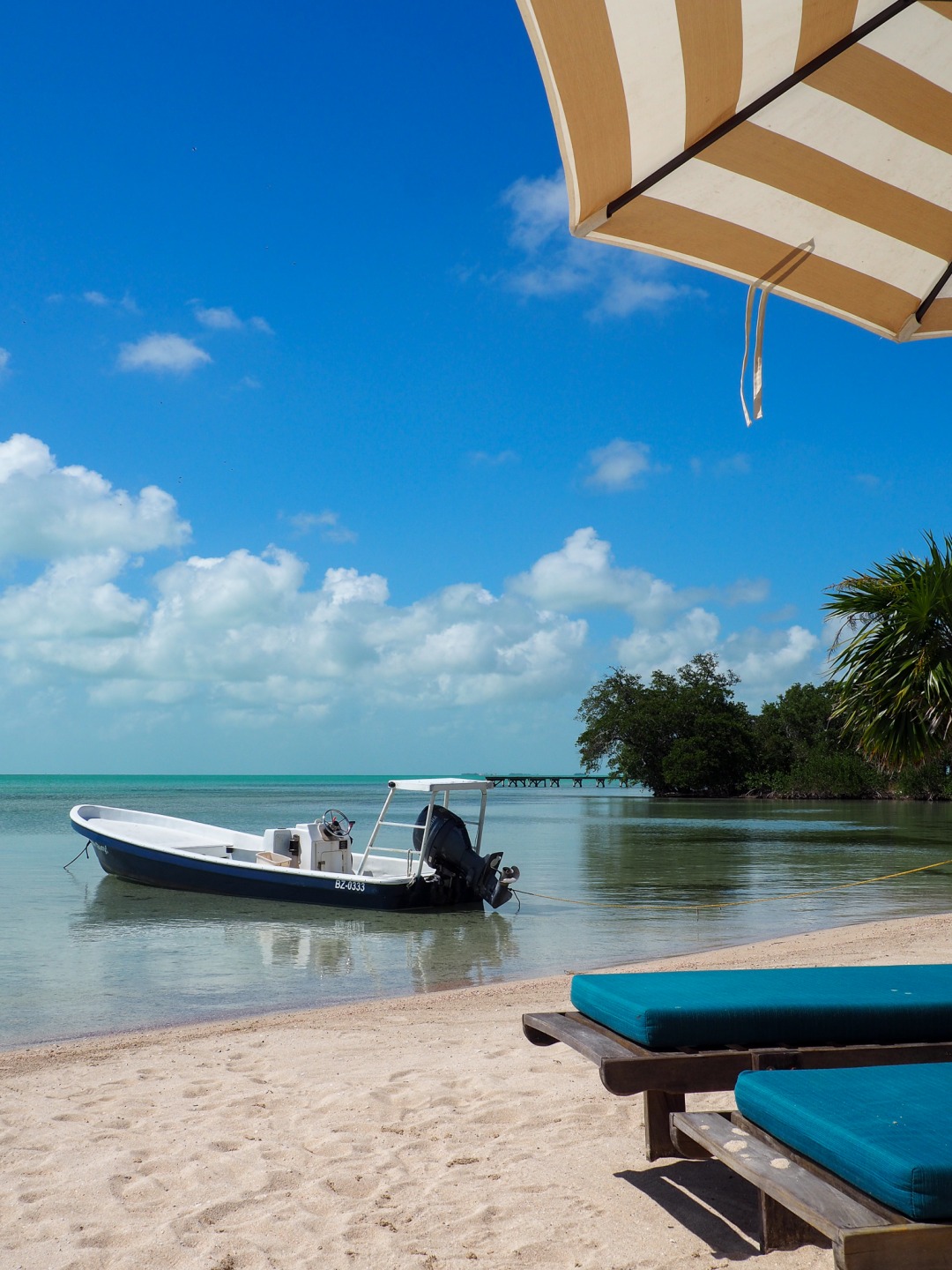 Just a few days ago while driving back from town, I made a turn I rarely make – to Secret Beach on the west side of Ambergris Caye.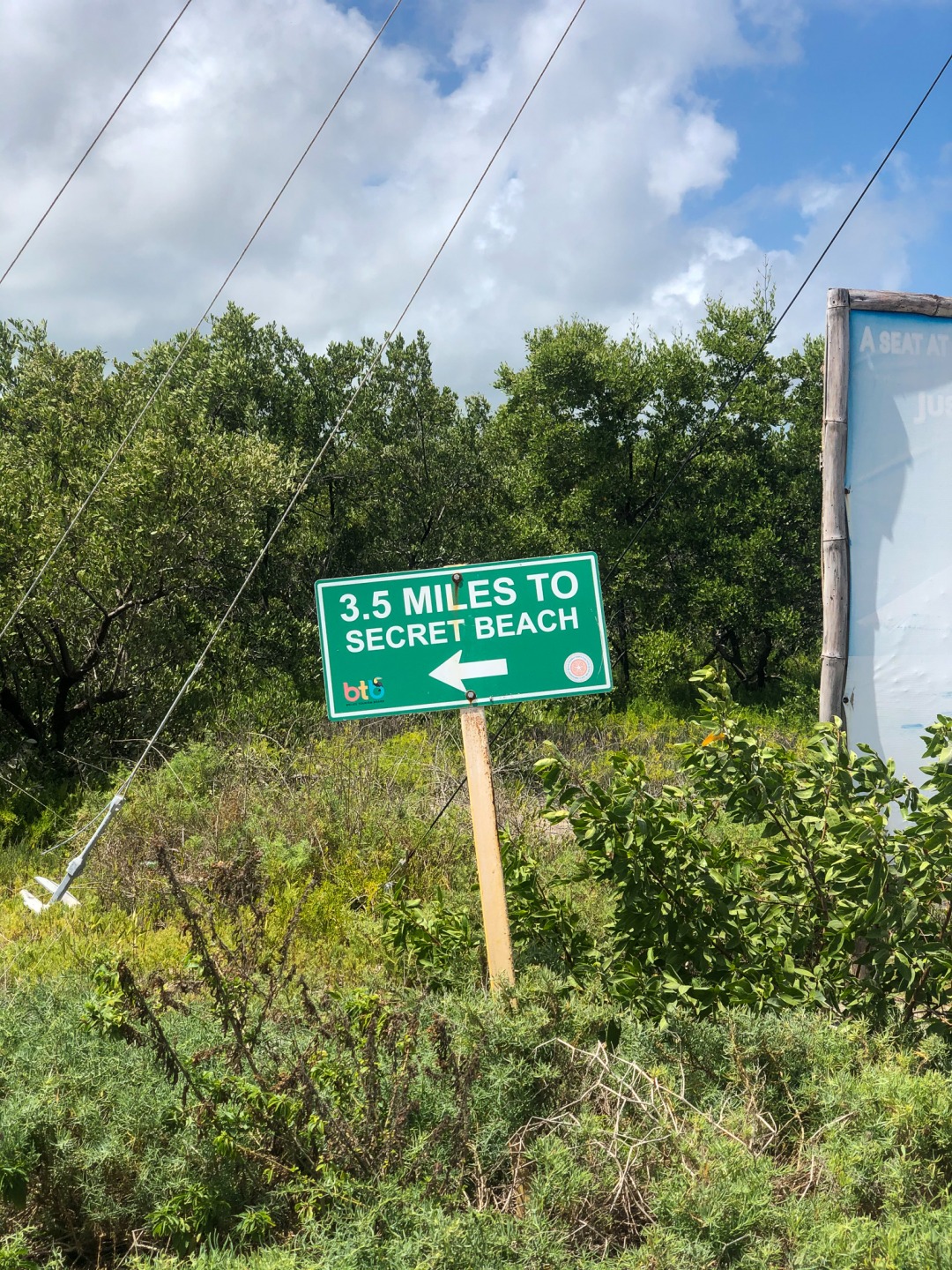 The west side (or the leeward side) is a very different landscape from the reef side – the more populated side – of Ambergris Caye.  (You can read more about how "new" this area is in My Complete Guide to Secret Beach.
While the west side of the caye is known for Secret Beach and the fun and music and beach bars, I love it so much for just the natural beauty.  And that's what brought Nova and Kevin here, the builders and owners of Casa Nova Cabanas, 7 years ago.  I'll get to that soon…
The water is crystal clear and calm…and never gets more than 3 or 4 feet deep…it feels like you can walk to the mainland.  The bottom is sandy and soft, the beach, a mix of limestone (almost moon-like) and sand and tiny tiny shells.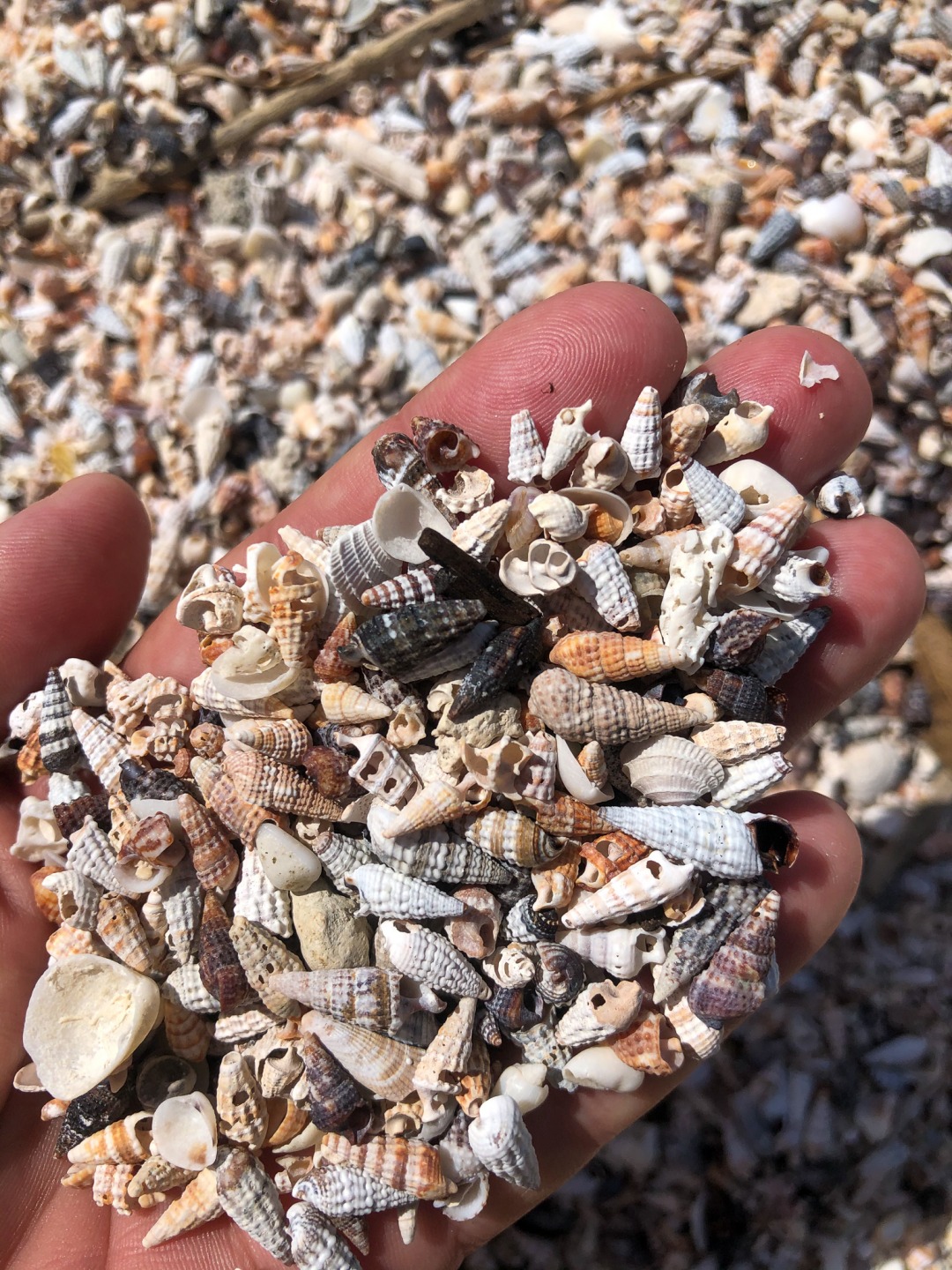 It's the water everyone dreams of…here's the water at Casa Nova Cabanas.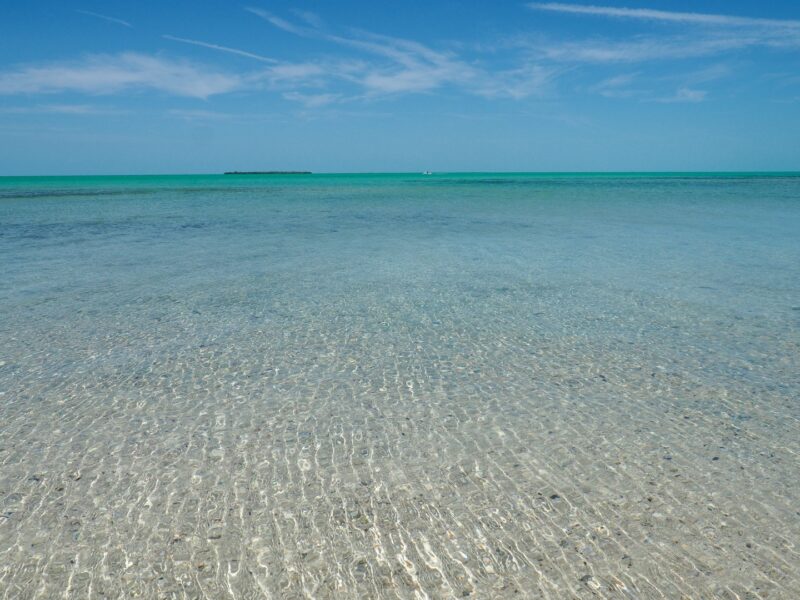 Casa Nova is located a nice distance from the fun and business of Secret Beach…but an easy walk along the shoreline if you want to head down to more action.
You can see the new water park in the distance there – the view from the south edge of their property.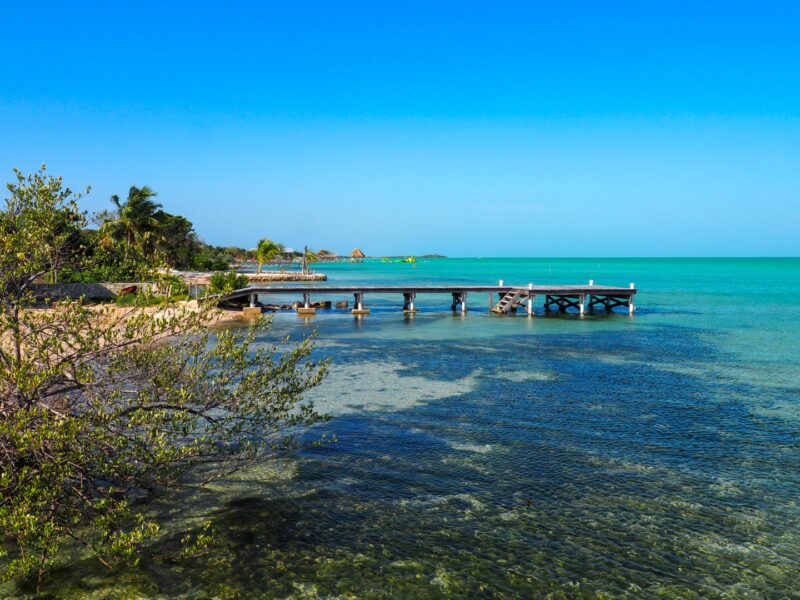 A 30-minute golf cart ride from town (pretty much the same time/distance as my usual ride home), I arrived at Casa Nova Cabanas.
Flip flop drop spot.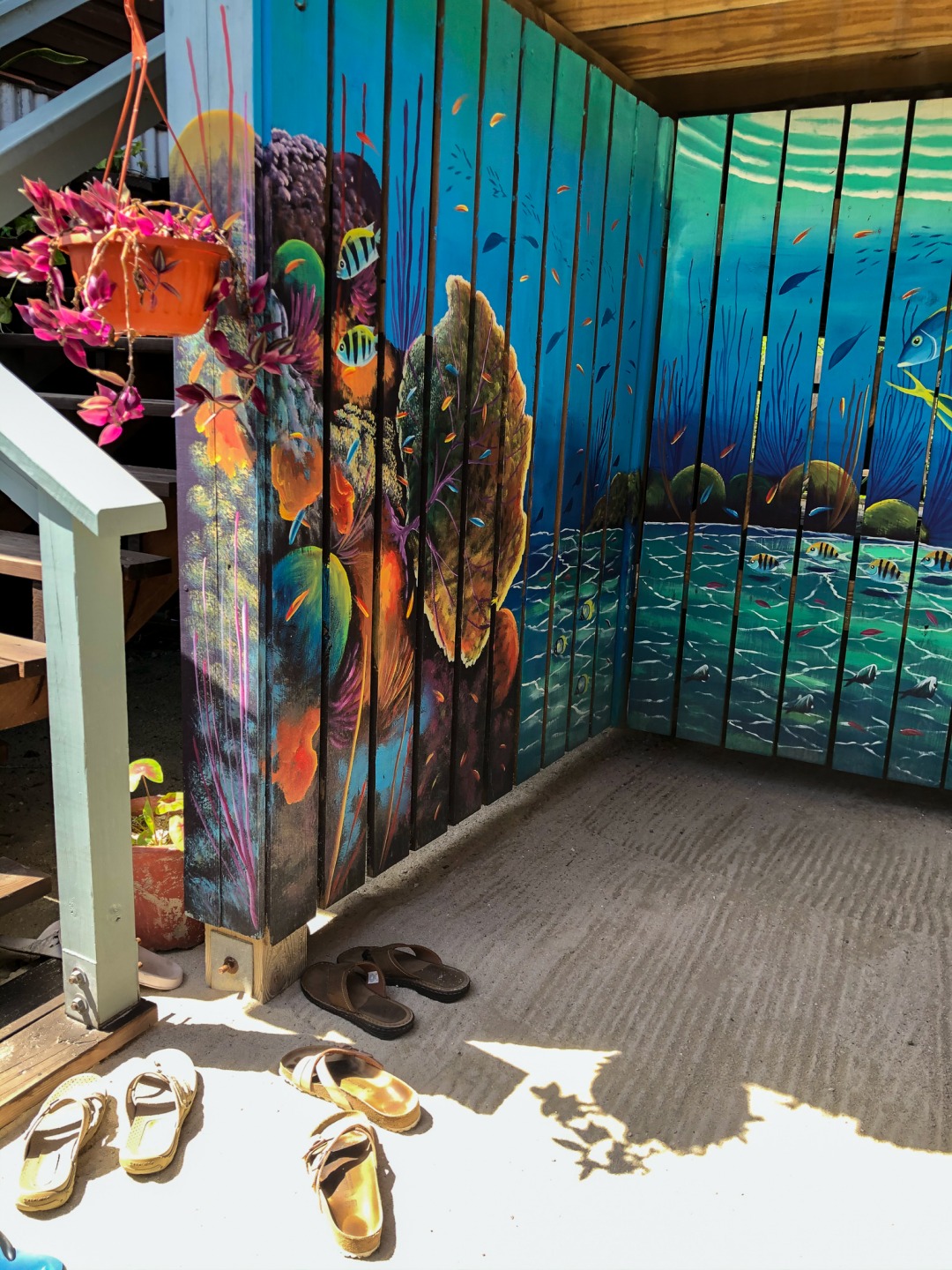 And then up the stairs.  Casa Nova has a beautiful bar and deck dining area and lounge and then 4 suites.  Mine…was right on the beach.
The view as you first see the sea.  It's SOOOO stunning.
The view from the deck over the beach…
Can you even STAND how beautiful this view is?!
And then back up at the B&B.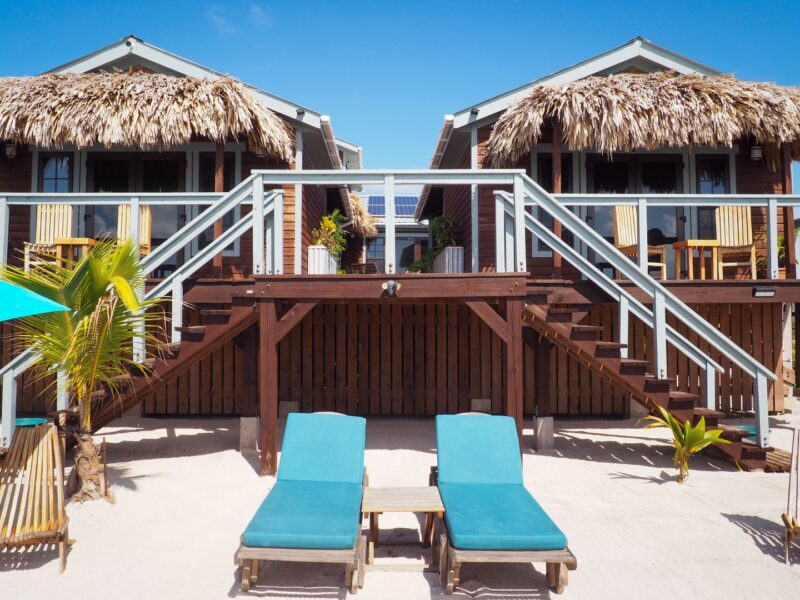 My suite was the palapa'ed doorway on the right.
Casa Nova and all of the west side of Ambergris Caye are off-the-grid.  But this spot has a huge array of solar panels to make your stay VERY comfortable.
Air conditioning and everything!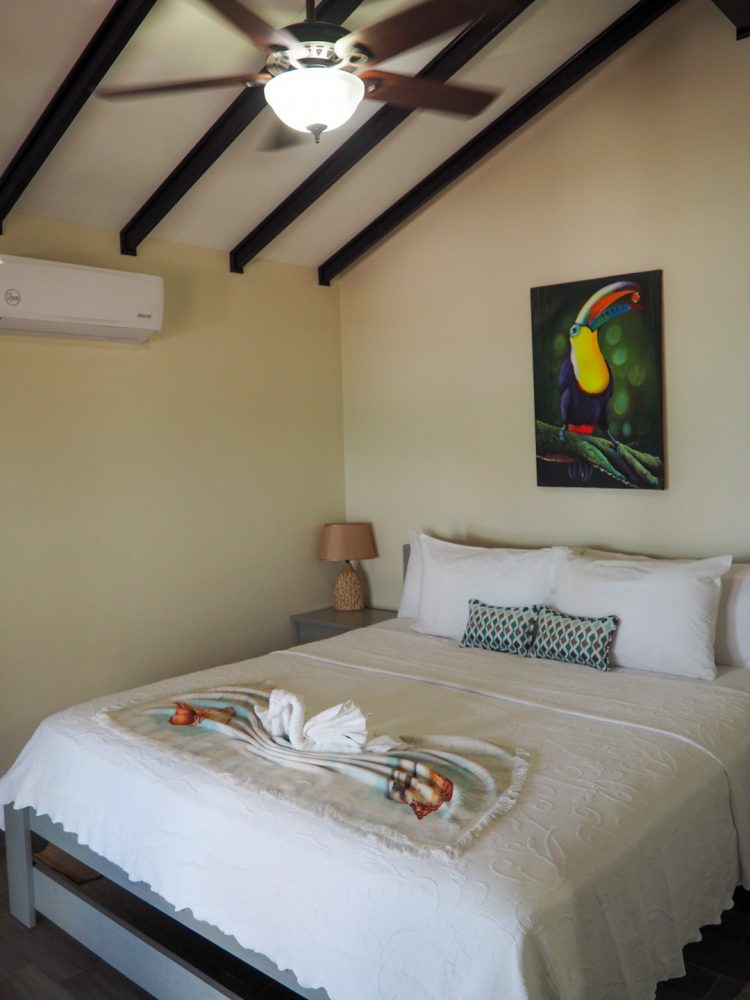 Cool and crisp…soooooo nice to have access to a cool shower and AC after the sun and salt outside.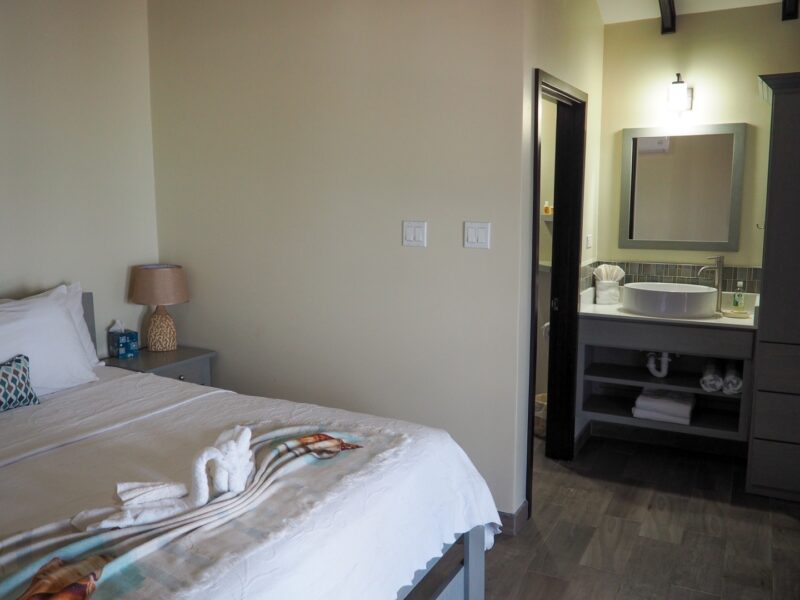 I walked down to the Secret Beach area and took pics.  And returned for a GLORIOUS massage on the beach…I mean glorious.   Shiatsu (which I have never tried before) from Kerry at Peace House Bodywork Clinic (located at 4.5 miles north Ambergris Caye) – here's her Facebook page.  Get that in your speed dial immediately!  What a treat.  I'll have to get the full scoop on her business for you.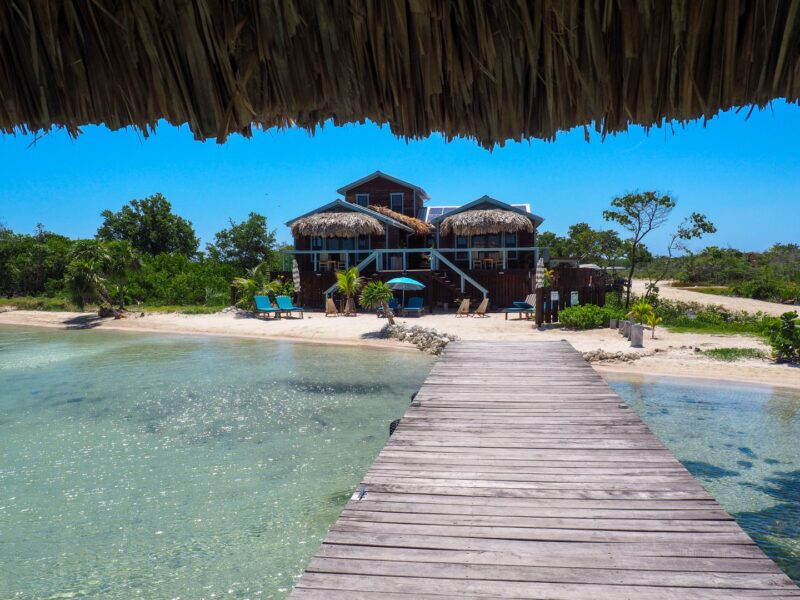 The gorgeous still warm waters are not ALL that the west side of Ambergris Caye has to offer – there is SUNSET!
I sat on my balcony and watched the flyfishing boats return to town after a day on the water.
And then I was lucky enough to witness a photoshoot with our Miss Belize Universe, Iris Salguero, as the sun was setting.  She is so lovely…and just a really nice person…and her shoot with Jose Luis Zapata photography looks like it is going to be amazing.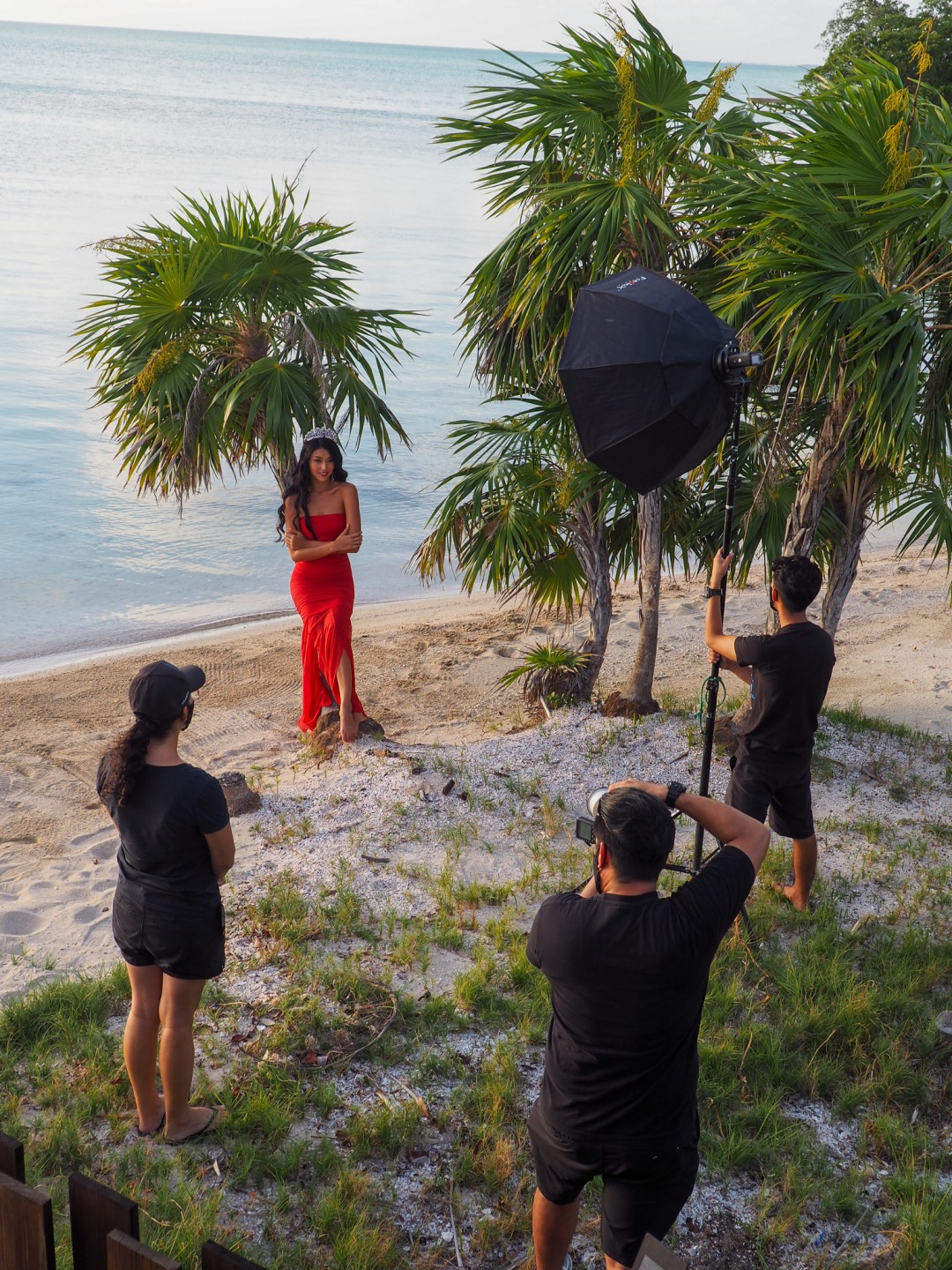 Not bad, right?
Casa Nova gives the option of dining in for dinner.  Manuel and Myriam, the couple who work and live onsite, cooked and served such a tasty meal – WITH appetizer and dessert.  A crazy delicious fluffy cinnamon bread pudding with rum sauce.  (I got the recipe)
I could SO get used to this.  The next morning I slept in as did the older resident of Casa Nova, this cutest dog Gizmo.
Her younger sister Maya had my heart though…a Mastiff/potlicker blend.  Part Velveteen rabbit, part golden-eyed Marmaduke.  SO CUTE!  And such a goofy love bug.
I ordered fry jacks and eggs.  Myriam makes some of the country's best fry jacks.  Crisp on the outside and puffed all the way thru?  YES!
Here are the owners – such amazing hosts – Kevin and Nova.  (Now you know where the name is from…NOT Casanova the famous ladies man.)
They first visited (from Calgary) in 2014 and bought this piece of land on day #3 of that visit…when Secret Beach was still a secret!   Kevin is an architect who moved to Canada from South Africa in his 20s…and Nova worked in accounting.
They moved down a few years later and finished building and opened Casa Nova Cabanas in October of 2019.  They were open for a few months and then…well…you know what happened.
I took so many more photos…
And to wrap it up – here are my three favorite things about Casa Nova Cabanas.
It's the best of the west side of Ambergris Caye – the STUNNING natural beauty, the perfect water and the SUNSETS without the beach bar craziness.  You can walk down to the beach bars – or kayak down – and then return for a cool shower and some relaxation.  (A couple from Oklahoma was staying at the same time as I was.  They had been to a number of Caribbean islands…Mexico and had just visited St. John a few months ago.  They were AMAZED at the beauty of this place – and were already talking to real estate agents.   "This is the water we have always been looking for"
The owners and the employees are warm and welcoming and make your stay so easy and comfortable.  Plus, Myriam is a FANTASTIC cook and these fry jacks alone are worth the visit.
The dogs.   I am still plotting my return to visit Maya.  (And the fry jacks.)
For more information on Casa Nova, visit their website.  You'll be glad you did.
Here's the pin.