Great Books About Ambergris Caye and Belize
Or…Great Book Gifts for Your Nerdy Belize Loving Friend
I moved to Belize 15 years ago and…honestly?  at the time, I didn't care about birds…or wildflowers or sea creatures.  Not one bit.  Maybe it was because I grew up in suburban NJ and then resided in a studio apartment in Manhattan (neither considered huge nature hubs).
Or maybe it was because I was in my early 30s and these interests are relegated to the "old".
Either way, I wasn't then, and I'm still not, what I would consider "outdoorsy".
But it's amazing how Belize brought out my curiosity.  When everything is so different – different foods, fruits, plants, animals, birds, cultures…your eyes open up.  A bit at a time…and now, 15 years later, I find myself referring to these books often.  Some more than others…but if you are building a small Belize library or if you are getting a gift for a Belize-loving friend…here are some amazing books.
I use them so often that we have a copy at home and a copy at the camp of each of these.
Note:  Some of these are out of print and available only as used books – some are on Kindle, some are not.  You might have to check Ebay or Amazon used books and isn't that part of the fun?
Birds of Belize by H. Lee Jones
Even if you are like I was..and you don't give a fig about birds…you'll be intrigued by some of Belize's beauties.  Like spotting a keel-billed toucan on the maiinland…or "was that a flamingo???" on Ambergris Caye.
It's fun to ID a chachalaca that swoops across the road as you're driving or watch the Magnificent Frigate birds swoop and soar overhead at the beach.
This incredibly impressive book has it all.
And no…that wasn't a flamingo on Ambergris Caye, it was a roseate spoonbill.  And it wasn't a jabiru stork…it was most likely a wood stork.  But great spotting!
If you know you don't want to lug around this book – download the INCREDIBLE Merlin ID App.  You can upload a picture that you snapped with your phone OR follow a little list of descriptive questions – how big is your bird…what are the primary colors – where are you located…and the App gives you a list of birds that you probably saw.  It's pretty incredible.
Ok…let's get even nerdier.
The Plants of Caye Caulker by Jacob Riestema and Dorothy Beveridge
Odd but true.  The plants of Ambergris Caye are fascinating.  The many types of palm trees…the beautiful flowers…mangroves that grow right out of the saltwater.  How do they do it?
Or the intriguing plants of the west side of the island…which is almost desert-like…what are they?
I look at it about once a week.
Ok..ok…nature isn't your thing.  What about the tourism industry?  This thinner paperback is available at the San Pedro Town Council and from the Tourism Association building on Front Street.
San Pedro:  History of Tourism by Guillermo E. Paz (aka Mito)
Do you wonder what the first hotel in San Pedro was?  How about the first bar?  Restaurant…
Tell me a little bit about the Maya on Ambergris Caye…or about how the islanders dealth with the Great Depression.
It's all here.  Along with some AMAZING photos.  All by Mito Paz.  It's VERY impressive.
The Last Flight of the Scarlet Macaw: One Woman's Fight to Save the World's Most Beautiful Bird by Bruce Barcott
Sharon Matola (who passed away last year) was a force of nature.  She started the Belize Zoo after coming to Belize to handle animals that were used in filming a documentary in the early 1980s.
And then…in 1999, when a huge Canadian electricity company got a contract in Belize to build a huge dam in one of the most untouched spots in Central America (Belize's Chiquibil), she fought back.
This book is an amazing inside look into politics, patronage, perhaps a bit of corruption, and how money can make things move in Belize.
Harder to get but SO worth it.  Especially if you know someone who loves fishing.
Fly Fishing Belize by Jim Klug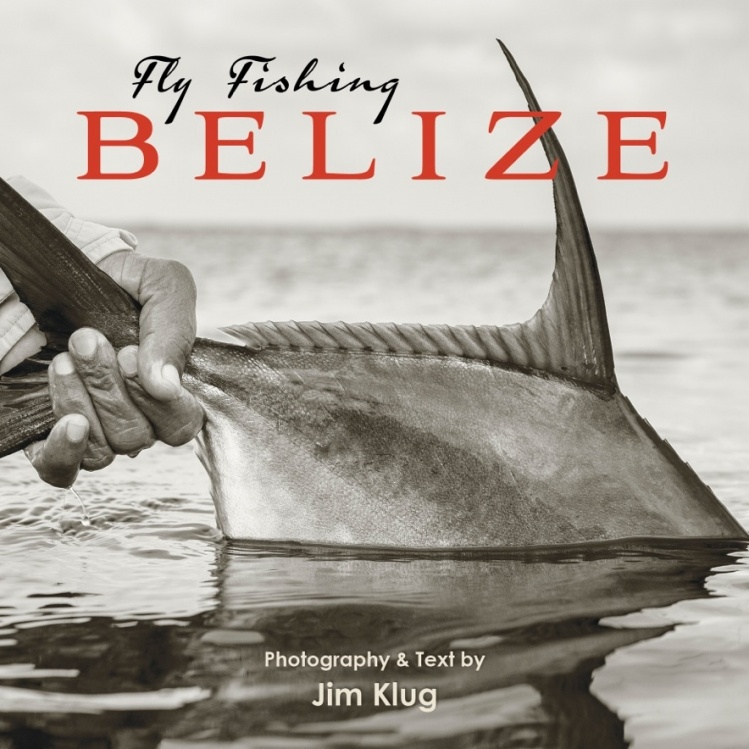 This coffee table book has hundreds of stunning photos around Belize.  History and interviews of the earliest lodges and fishing grounds.
No book I know captures the scenic and sometimes quirky beauty of Belize like this one does.  You can feel the love that Jim Klug has for Belize in just about every single picture.
They are AVAILABLE at Tres Pescados Fly Shop here in San Pedro for $50US.  That's a great deal…we are asking them to save us one now!
You didn't think I'd forget MY book…
50 BIG Experiences on Ambergris Caye by Rebecca Coutant
Ambergris Caye is an amazing place.  And YES!  We have the 2nd biggest barrier reef in the world…AND you can swim with sharks…AND the water is 100 shades of blue but to me?  It's the little things…a killer taco, asking directions and having someone jump in your cart to show you the way, fresh coconut water, the local dogs that make this island SOOO special.
My book.  Update in progress…
Please let me know if you have any suggestions…a great book of maps…a book of Maya history.  I'd love to buy them and expand my list!
Also, I don't know where to find this one for sale online.  I got mines (that's my attempt at Kriol!) at a book store in Belize City and it is AMAZING.  You can see the whole thing uploaded here.  I can spend hours with this book…it's a comprehensive, HUGE tome.