24 Hours in Belmopan, Belize
Belmopan: How I Got There, Where I Stayed And Where I Ate
Belmopan is the capital of Belize. One of only two cities in the country (Belize City is the other) and one of the newest capital cities in the world.
After Hurricane Hattie in 1961 caused major destruction to Belize City, the national government was moved to the planned community of Belmopan in 1970. The name Belmopan is a combo of "Belize" and "Mopan"; both major rivers in the country.
Belmopan is also the center of the country – and if you are traveling from west to the south or to the cayes or to the north – you are going to pass thru Belmopan.
It's a place to stop and visit if you have "government business". Over the years, I have visited Belmopan a number of times – for my interview to get residency in Belize (akin to a "Green Card' in the US), to get a new US passport at the behemoth US embassy and to get my BELIZE CITIZENSHIP! Woohooo!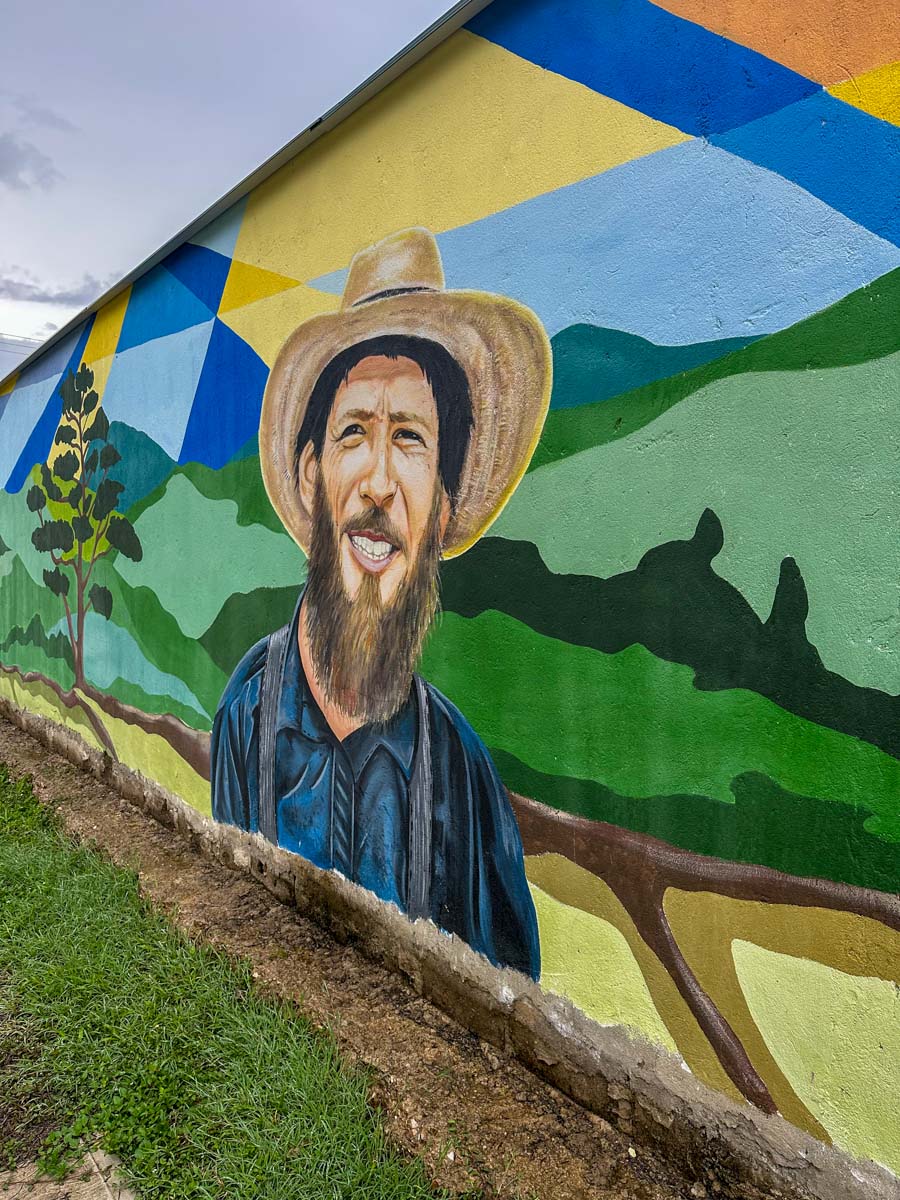 The US Embassy also holds Town Halls in other spots around Belize – here is the last one I attended in San Pedro (and how to sign up for their email list) where they talked about hurricane preparation and passport services.
The first time I visited Belmopan was in 2012 – to see the official visit by Prince Harry!
How I Traveled from Ambergris Caye to Belmopan
My appointment for my swearing-in ceremony was early; I need to be at the Belmopan Civic Center by 8:30am. So it made sense to travel from San Pedro to Belmopan the day before. I took the cheapest (and therefore, slowest) route.
If you are all about speed, flying from San Pedro to Belize City and then taking a taxi or van to Belmopan would be your fastest route.
The 10am San Pedro Belize Express Water Taxi to Belize City. 1.5 hours. $69bzd RT with a membership card.
I arrived in Belize City at the water taxi terminal and hailed a taxi driver (there are over a dozen vying for your businesses as you get off the water taxi) $10bzd and a short drive to the Novelo Bus station.
I grabbed my favorite bus treat. A smushy white bread and sweet ketchup bus sandwich at one of the stalls in the station. I'm not proud…
And onto the 12:15pm James Express Bus. If you can, always take the express bus out to Belmopan. If you don't, you'll feel like you are stopping at everyone's house on the way across the country. In fact, you might be. Here are my 8 Tips for Taking the Bus in Belize – if you consider yourself a delicate traveler, it is not for you.
If it's not too crowded, I enjoy it. A great way to see the countryside.
The James Express has been upgraded since my last ride. Air conditioning and reclining seats!
You pay your fare once the bus gets going. $8bzd takes me to Belmopan in about an hour and 15 mins.
We cruised into Belmopan passing all the big, new fancy buildings now set-up for call centers. The capital now is a center for government and call-center jobs. A relatively new addition in…maybe…the last 7-10 years?
My Look Around Belmopan
As soon as you pull into the bus station, you will see a spawling fruit and veggie market across the street. There are also a large number of food stalls for breakfast, lunch and quick snacks.
All around are the government offices and buildings. Many are blocky and concrete – brutalist architecture that was popular in middle of last century.
The area surrounding the town center is quite suburban – low homes and empty spaces. Homes on streets that are named after Maya sites – like Lamanai and Lubantuun – or the rivers of Belize.
The streets are generally wide…there are lots of traffic circles…a planned community made for cars.
It can feel quite sprawling…but luckily there are lots of taxis zipping around (make sure to get their phone numbers for future use!) so you can grab a ride to your next location.
My first taxi ride brought me to my lodging for the night. Just over a mile from the bus station. Remember…I was going for cheap!
Where I Stayed in Belmopan
I found it on Booking.com – the Hacienda Tropical Guesthouse. It was about $30USD to book online. Had good reviews. Safe, simple, and air-conditioned. Perfect.
The caretaker was there to let me in. A key for my door – the code to the gate (if I wanted to go out later at night) – it had everything I needed. A tiny kitchenette, warm plentiful water, good internet, a somewhat noisy AC and a grocery store right across the street. I don't remember exactly why I booked 3 beds…but it worked out great.
Save a bit of money on sleeping…spend a bit of money on eating. It's always been my travel plan.
Where I Ate in Belmopan
I asked for recommendations on favorite new spots to eat in Belmopan and I got the following responses:
Yum! I love the diversity but only had time for one…so I headed to Hambre Restaurant and was not disappointed.
Inside was modern and beautiful…
I was early…arriving by 5pm!
I was most smitten by the appetizers…
The wontons were sooooo good. And huge!
I got a rice bowl with the most tender chicken thighs…also delicious.
Fresh and delicious.
The next day I ate and hung out for a few hours at Formosa Cafe. A great coffee and tea bar – with a breakfast and lunch menu. Bubble tea and an Asian flair.
Super comfortable if you need to get some work done or just sip something over the top. Like my chocolate chip mochaccino frappe…
Inside and outside seating…very tasty spring rolls for lunch and internet. Exactly what I needed.
Belmopan is very much a daytime/weekday town – and this coffee/lunch joint filled up with young people in businesswear (suits AND ties!) from noon to one.
I don't mean to insult and perhaps I was riding extra high because of my pending citizenship but I really enjoyed Belmopan and definitely want to get back to try some of the other restaurants.
Let me know if you have any experiences or recommendations about Belize's capital. I hope to get back soon.