A GORGEOUS Day to Stop by The Split in Caye Caulker, Belize, Fly Boarding & A Bit More
Yesterday, some friends and I went over to Caye Caulker for just a few hours.  It's something you MUST do if you are visiting Ambergris Caye.  I still think the best way to do it is a catamaran sail all-day trip (Seaduced does some amazing ones – take a look at the posts below) but, like I did, you can just take the water taxi over for a few hours.  Do it.
Here's a different view – flying over the island.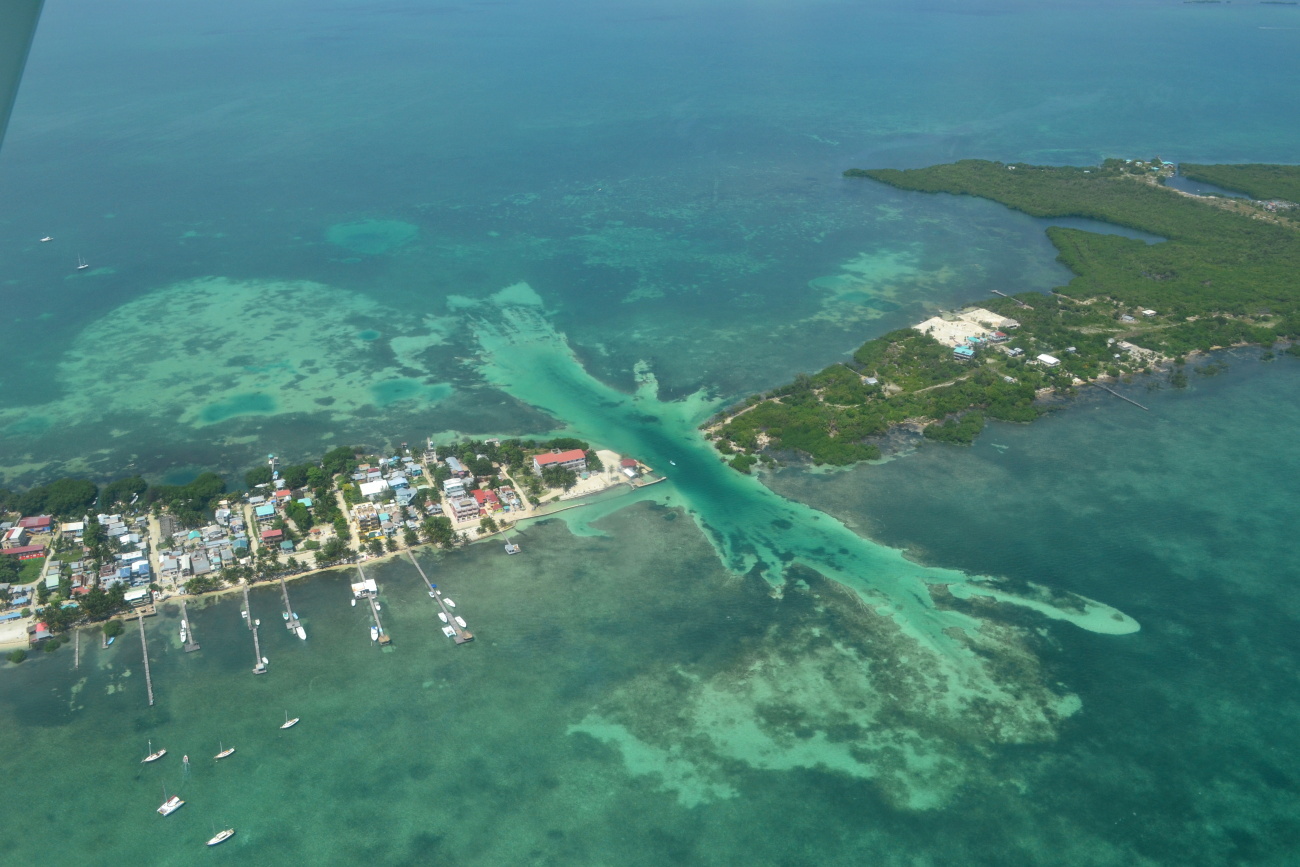 It's the best way to see "The Split" in the island.
The story of the split is that the great (great as in large not very good) Hurricane Hattie cut the island in two in 1961.  She hit close to Belize City with sustained winds of about 140mph.  307 people were killed in Belize.   Hattie also damaged up to 70% of the buildings in Belize City and left 10,000 people homeless.  The damage was so severe that the capital city was relocated inland from Belize City to Belmopan.
Many people were relocated to a tent city "out in da bush" that later become the current town of Hattieville (most known for Belize's prison).
The Split in the island is now Caye Caulker's busiest spot.  There is a bar called the Lazy Lizard.  Lots of music, beer and spots to lay in the sun.  It's always busy but Saturday even more so.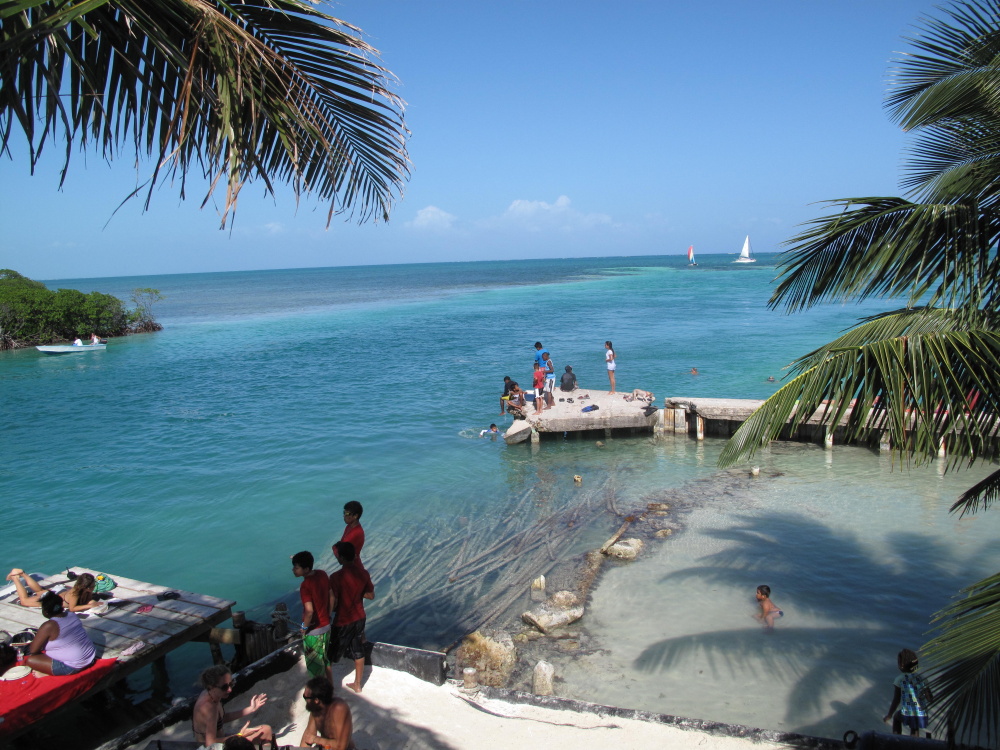 Kids fishing, people boating, sailing and kayaking…
and then this…show boater…
Drinking a Light House while hovering 20 feet over the split.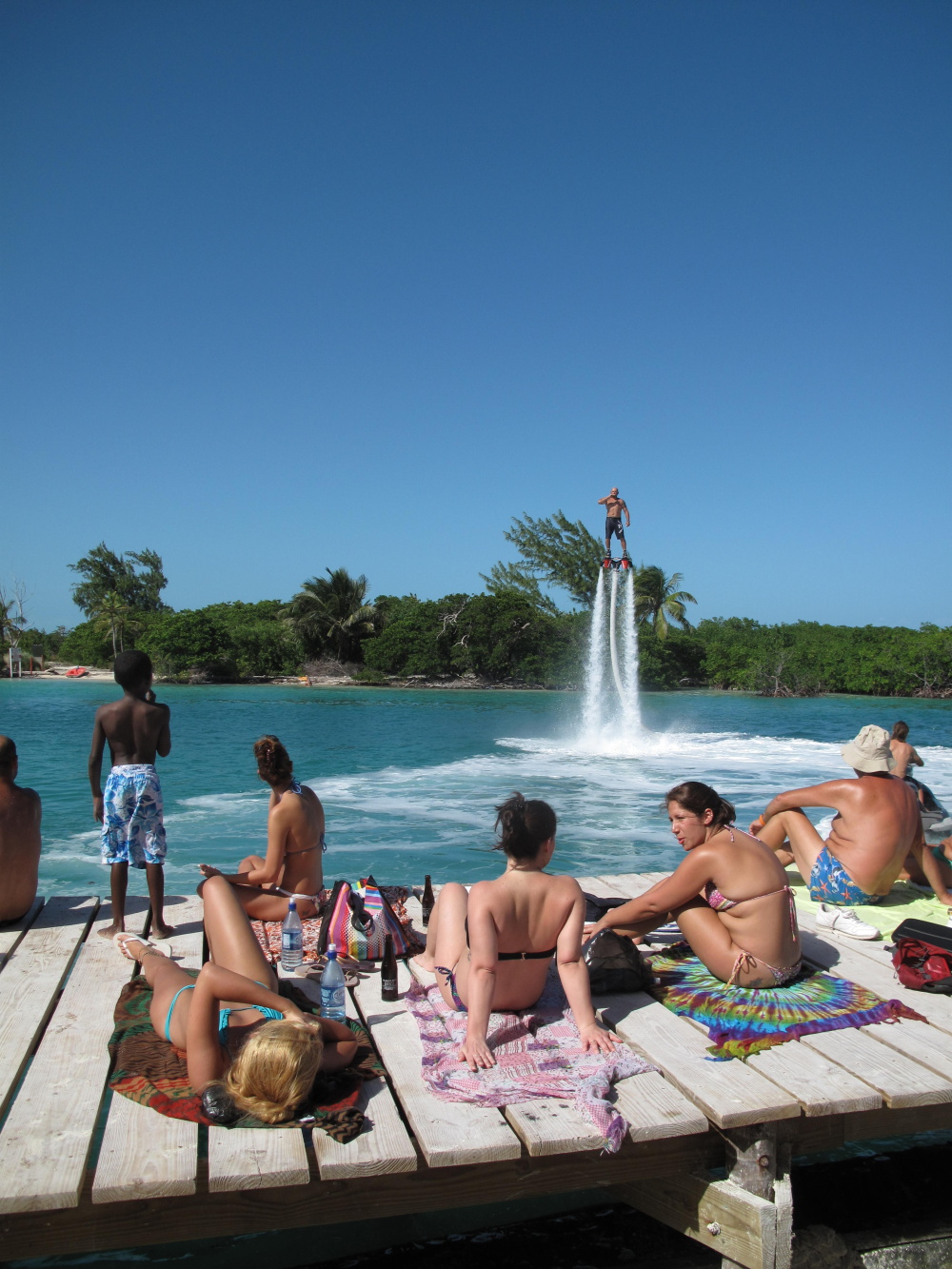 It was pretty cool to watch for a few minutes but I didn't see anyone trying it out.  It's quite a stage to test it out…just a small audience of a few hundred people.  I'm guessing it's not quite as easy as he is making it look.
Somehow this thing is propelled by a jet ski.
For information on FlyBoarding in Caye Caulker, check out Reef Water Sports website.
We took a walk from the Split all the way up towards the air strip to a friend's house and saw a few new things.
The outside cinema has shifted to make room for a Starbuck's (a faux-buck's)…
And this Italian spot, Pasta Per Caso.  The reason that I am planning to overnight in Caye Caulker very soon…it is supposed to be THE MOST amazing Italian food.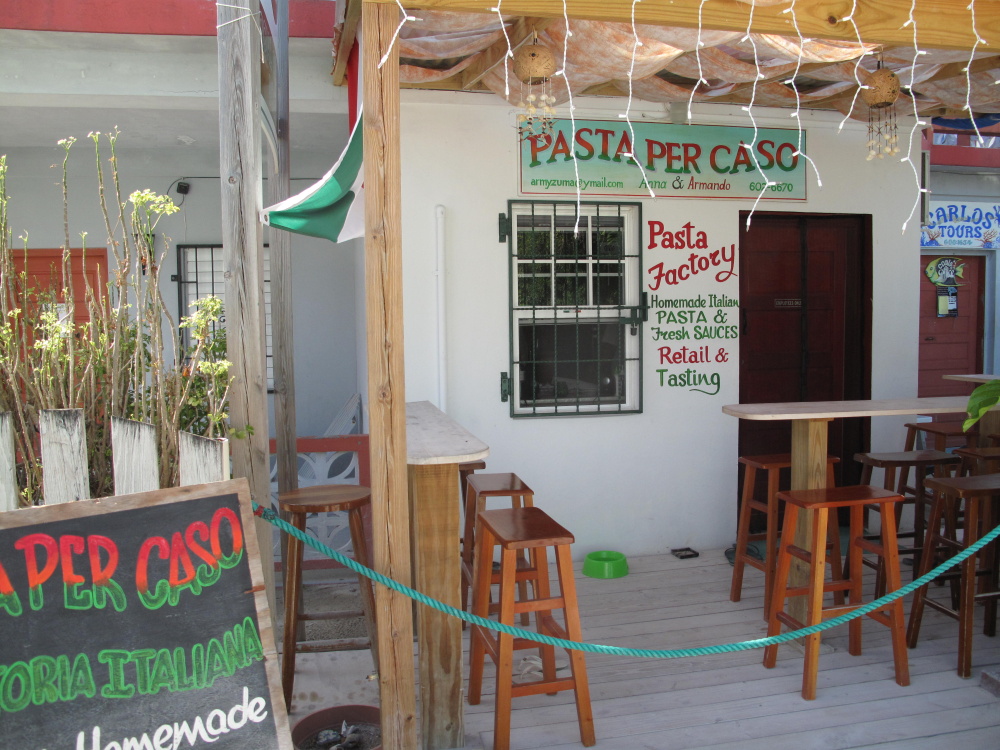 We continued on the beach front and spotted this fishing pelican.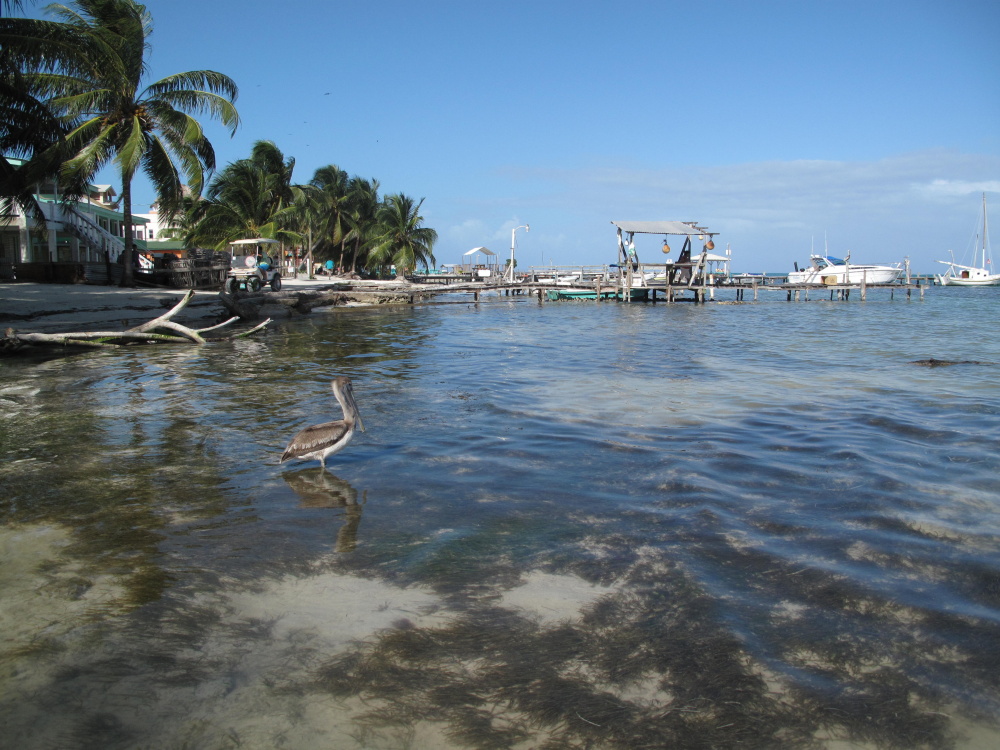 And these cuties watching their owners take a dory out to their boat.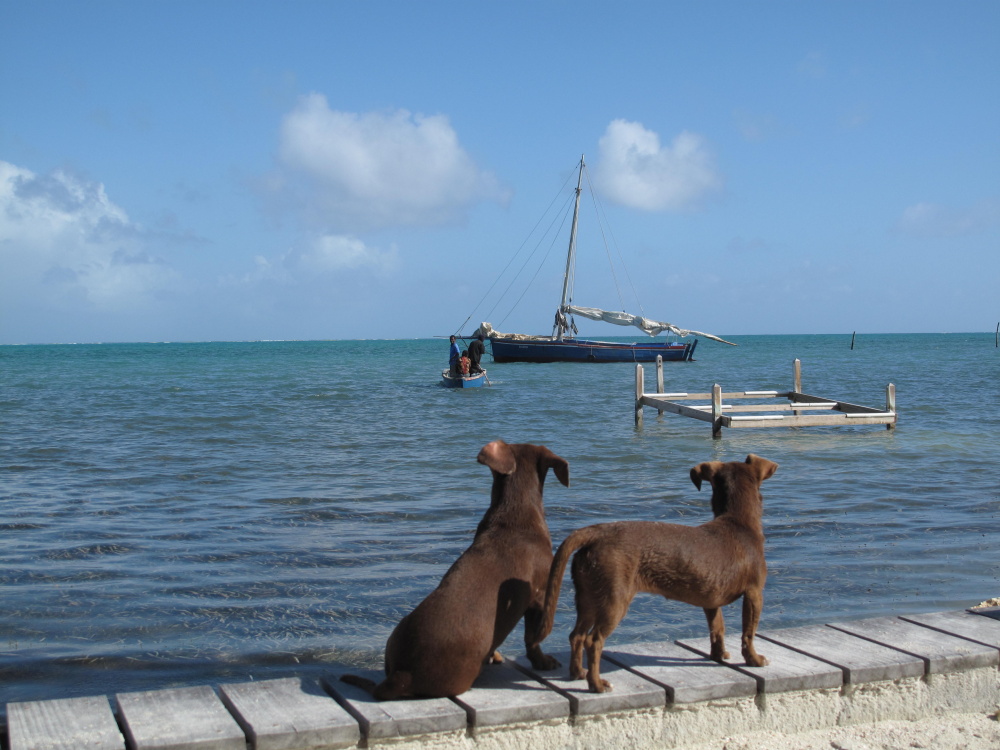 We cut through Colinda Cabanas…this place is SO cute.  No wonder it is at #1 on Tripadvisor for Caye Caulker.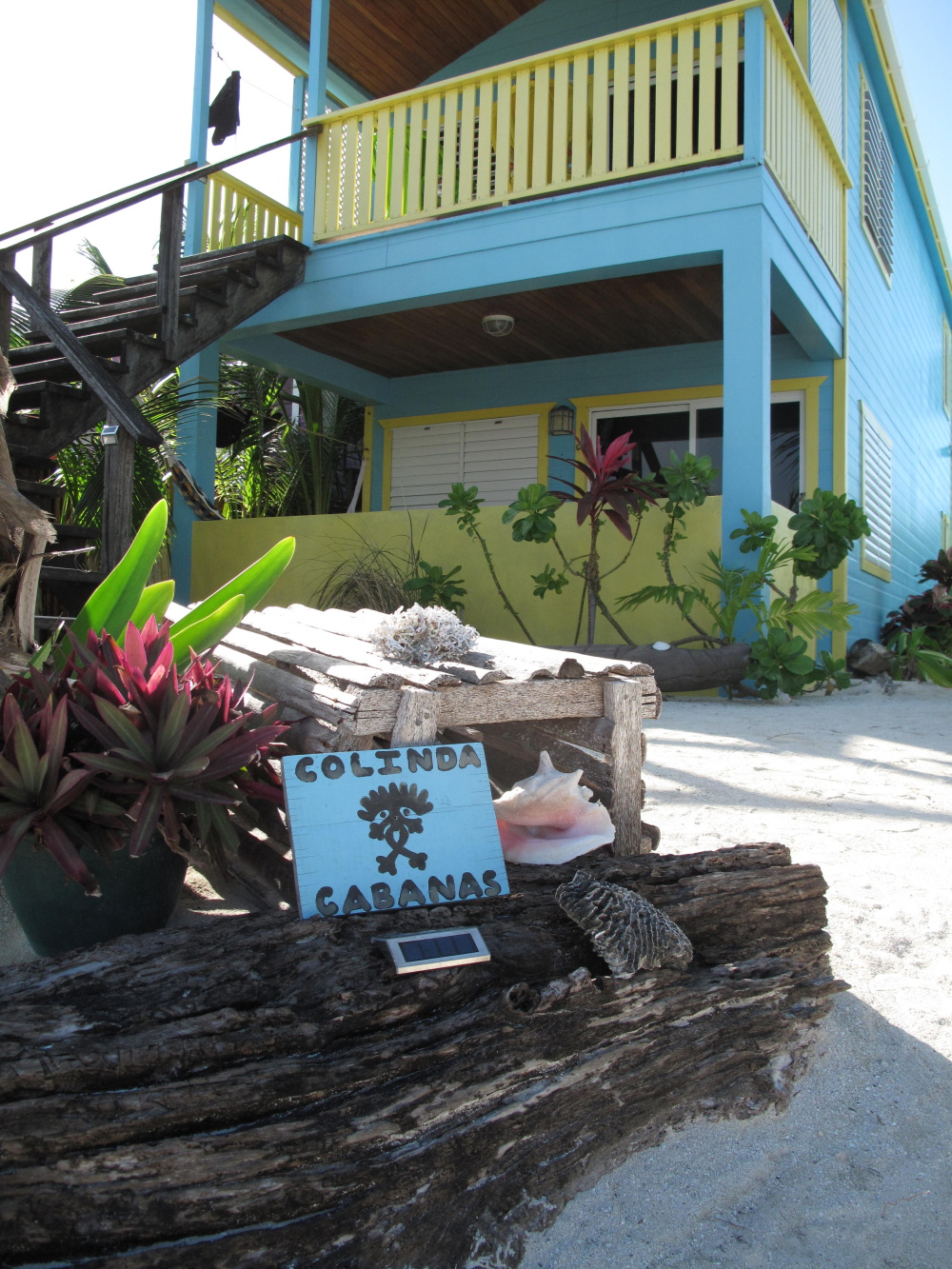 A beautiful dock with lots of seats and hammocks.  Love a hammock dock.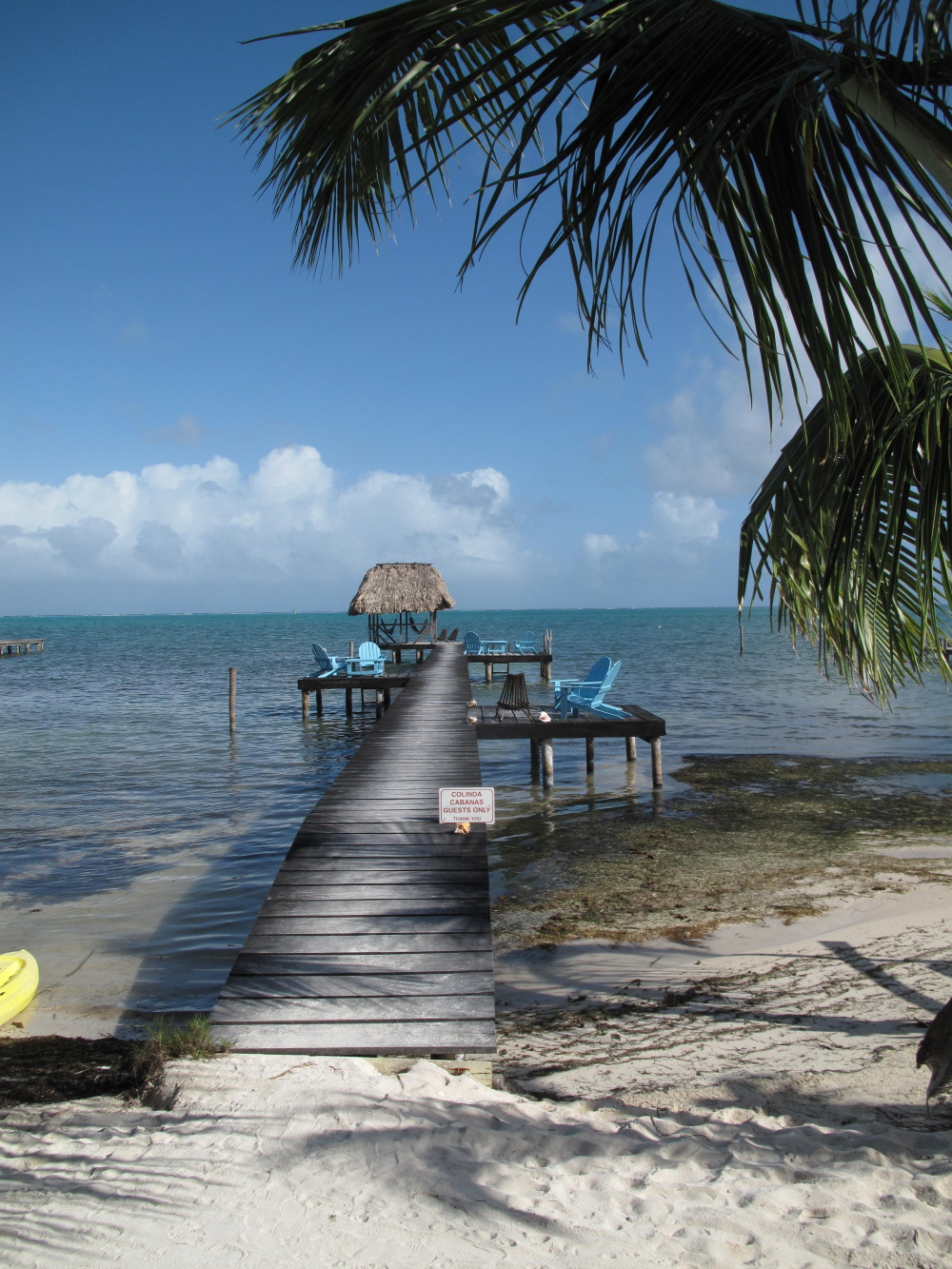 And individual cabanas…I need to look inside one day.
And then this cool sign.  Scrumpy does have crazy eyes…BEWARE.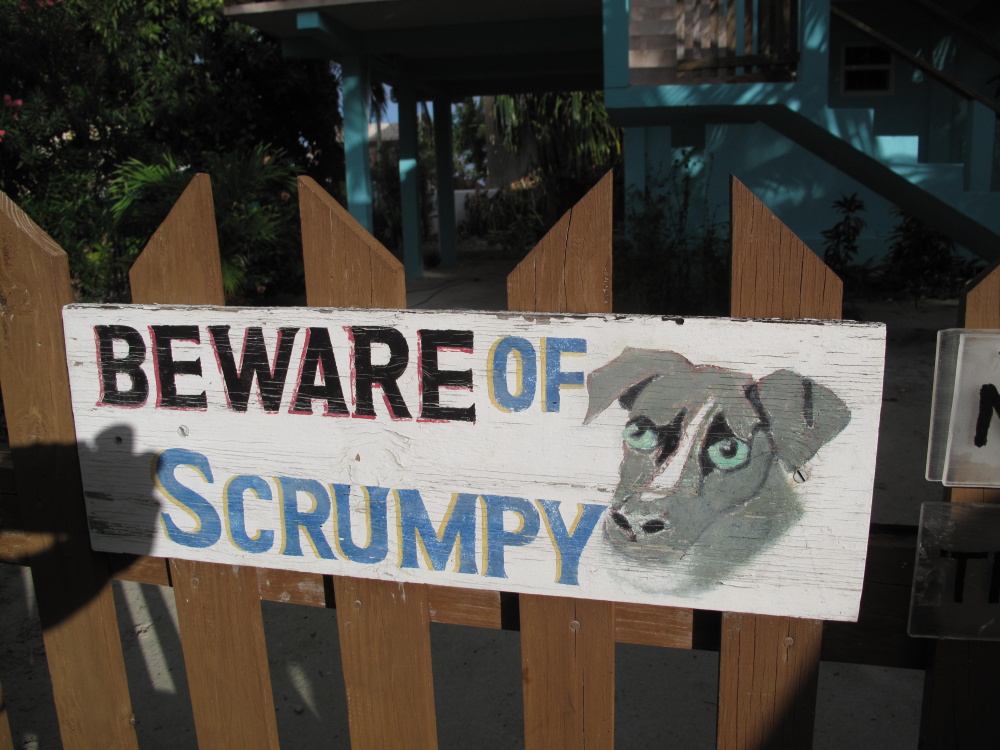 And don't think that I went to Caye Caulker and DIDN'T get donuts.  OF COURSE I DID.  And I made two new converts.  HOT DONUTS caked with cinnamon sugar.  For $5.95bzd, you get about a dozen.  Enough for two hungry people.  Or me.
I'm not sure why donuts are listed so small and so far down the list.  It is all this sign should say.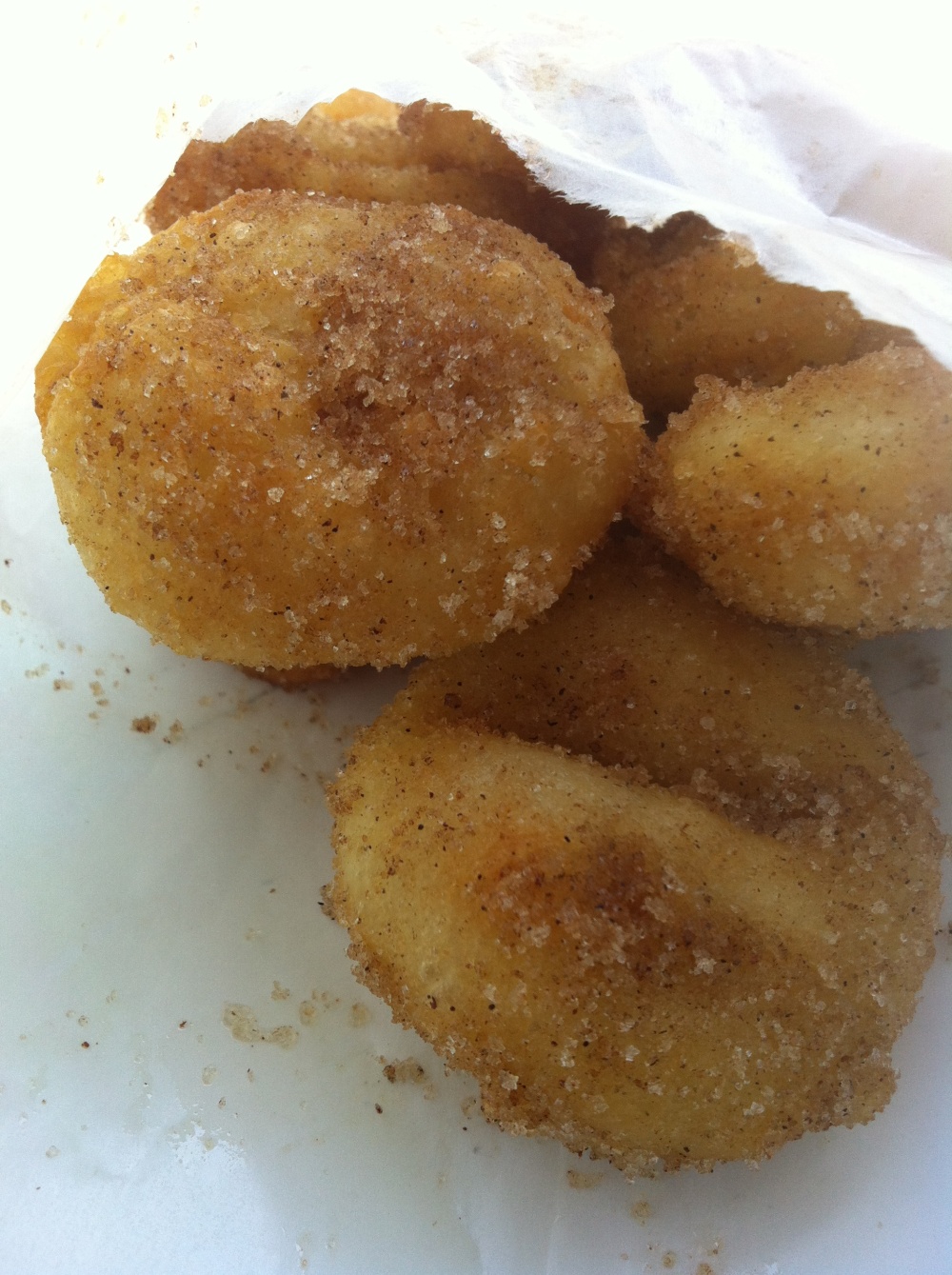 Not a bad view from their front porch either.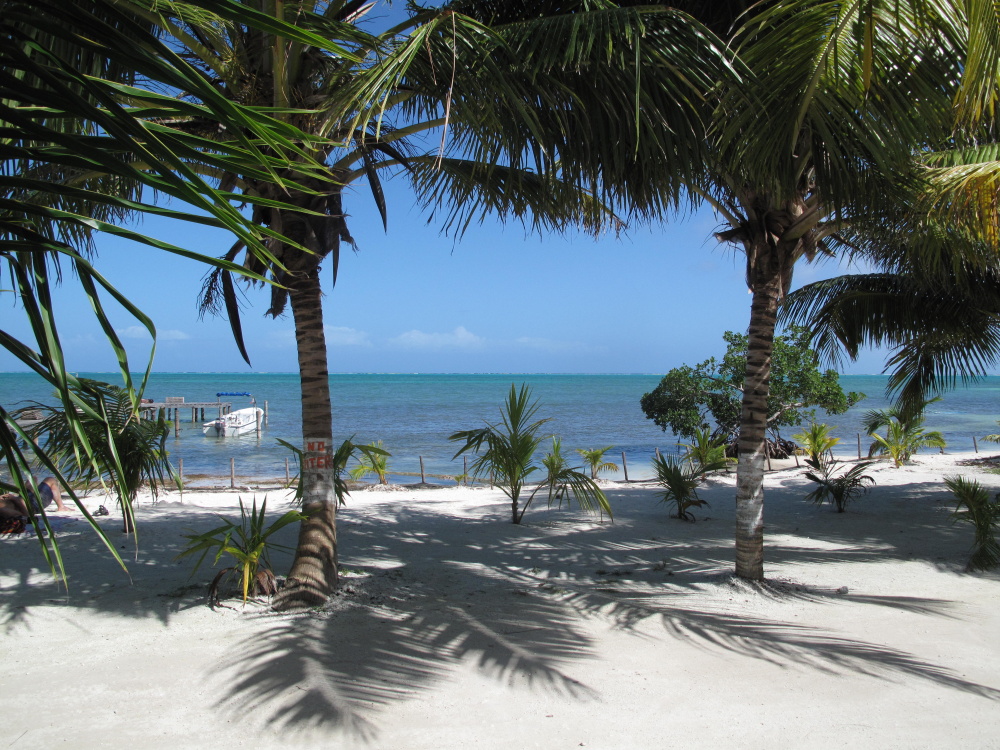 Caye Caulker?  You are pretty damn cute.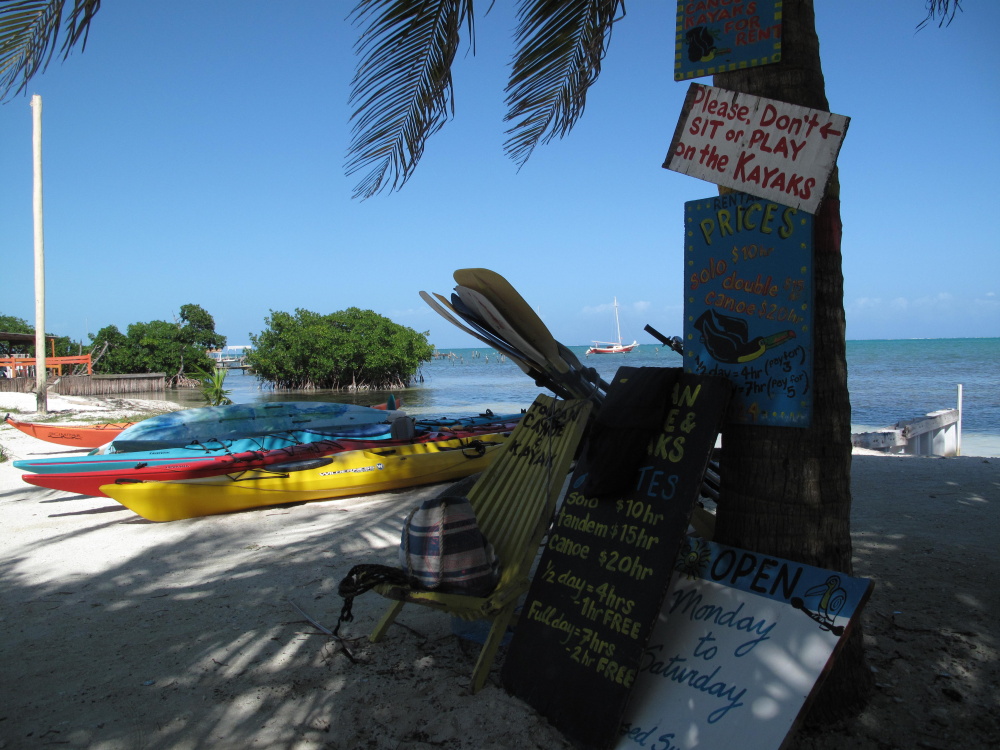 Check out posts on their FUN Lobsterfest and sailing from Ambergris to Caye Caulker below.