More And More People Are Coming to Enjoy the West Side of Ambergris Caye…And For GOOD Reason
For many years, the west side of Ambergris Caye was only accessible by boat.  Mostly known for the small but very exclusive resort Cayo Espanto (opened in 1998) and for fly fishing, few people went over just for the scattering of beaches and the crystal clear waters.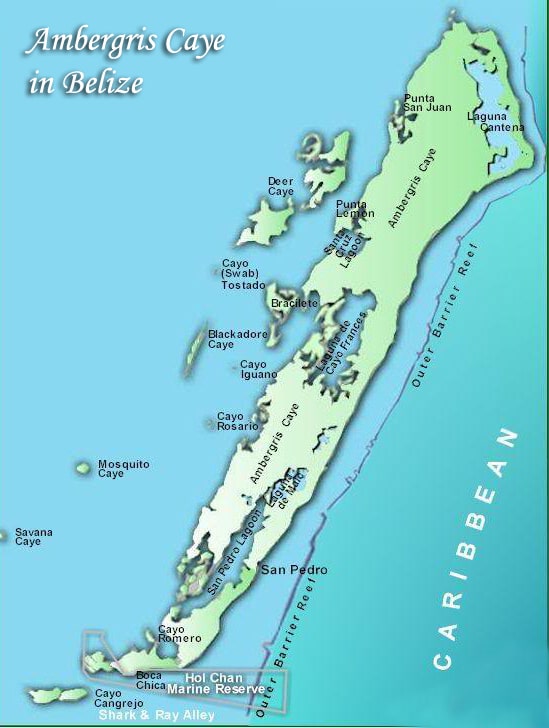 The first time that I got a good view of the untouched coast and the many tiny cayes was on a trip to Bacalar Chico Marine Reserve.  It's a pretty special tour (here is one I took more recently:  A Mayan Site, One Million Birds and Dolphins…) that takes you almost all the way around the island.  Through the tiny cut at the north side that separates Ambergris Caye, Belize from the Yucatan Peninsula, Mexico.
And then down the spectacular west side of the caye…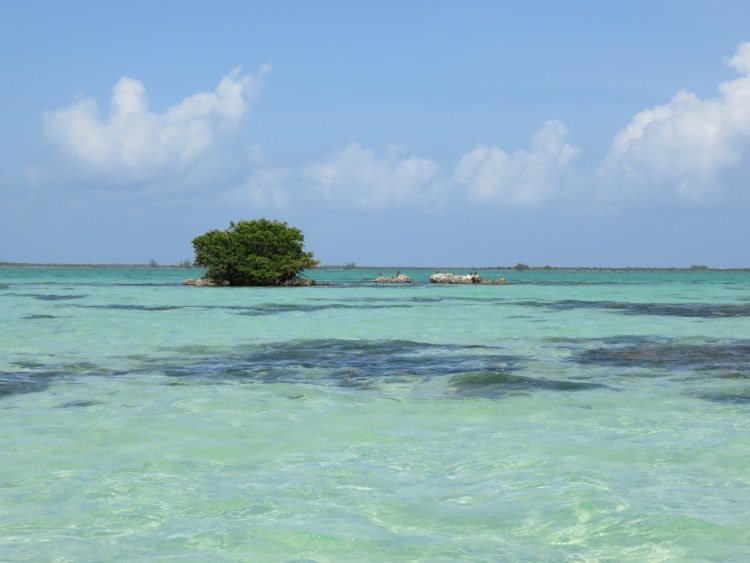 Many of the larger cayes have sandbars to the south…silky white sand that is becoming more and more popular as well.  A place to pull up a boat and spend the day…
(here is a post about spending a Monday afternoon on the one above…)
and even for engagement and wedding photos.  Here are some very pretty wedding photos done by a local photographer.
And then…about 6 years ago?  (someone correct me if they know the real year) a development was started towards the west side, Grand Belizean estates.  About 5 miles north of San Pedro town and 4 miles west…a road was piled up through the lagoons and carts could make their way west.
Go west!
And people did.  Not many at first.  The beach out there was a bit of a secret…you could go, during the week, with friends and be the only ones there.
Clear calm water as far as you could wade…
But now?  The west side is blowing up!  And with Leonardo DiCaprio developing Blackadore Caye?  Oh my…it's going to be crazy.
Yesterday on a SERIOUSLY blustery day on the reef side of the island, the water was much calmer on the leeward side.  I took a boat ride up to Grand Belize Estates and beyond and…WAS NOT THE ONLY ONE THERE.
Passing Cayo Espanto.
Pulling up to pick up some friends at the Grand Belizean Estate's dock and the "Secret Beach"…
And…WHAT THE HECK?  Not only were there a ton of carts there and people…a food cart?
Though we were only there for a pick up, I had to run over…
And it's Aurora and her daughter-in-law, my former co-worker Shiovellie.  Aurora owns a small restaurant up at Mata Grande Grocery – which is about 5 miles north but on the sea side of the island.
The beer license is pending.
We headed back out…a bit farther north to a property my friend is working on.
We ate a DELICIOUS lunch prepared over an open fire.  A soup of stone crab and conch, plantains and potatoes, coconut milk and lots and lots of tasty pig tail…
Later that afternoon, we headed back down for a drop off at GBE or "the secret beach"…
I would guess there were 40 golf carts…10 cars/taxi and a whole lotta people – especially families- enjoying the calm clear water.  Oh…and one boat.
The food truck had run out of everything except rice and beans.  A great day.
I continued back to town.
And headed home.  The water taxi from Chetumal had just come in, my nose was properly sunburnt and the sun was setting.
Maybe the west side of the caye is the next real estate boom?  Okay…so you would need a boat for sure…and an adventurous streak…but with Leo and his crew as your neighbors?  Maybe you could make it work 🙂