Belize's First Digital Summit: Belize…We Have LOTS of Opportunity
I was in the states just last week…hanging with some millennials that work in the Southwest Airlines marketing department…I am WELL aware that though I think I have some social media savvy…it is PALTRY compared to what's out there…
You are at least on these platforms…right?
So yesterday's First Belize Digital Summit, held by the Belize Tourism Board, and featuring speakers from Belize and from the US was perfect.  And showed me (and the entire room) WHAT A MASSIVE OPPORTUNITY WE HAVE IN BELIZE.
Oh…and by the way…for those who don't even know what millennials are?  They were born somewhere between about 1980 and 2000…and they are fairly or unfairly categorized (you can judge) by the fact that they are extremely web-smart, they have a very short attention span and they are a tad bit spoiled.  (Basically they all stopped reading this blog post about 4 minutes ago…)
It was an all day conference with a full line-up, from Moon Guide author Joshua Berman to social media and marketing experts from a number of areas.  It even included a video of our own FIN KARDASHIAN!  Luckily I now have him under copyright 🙂
We started at 8:30am and I SADLY had to sneak out at 4pm to catch my water taxi…

All the speakers were interesting…we heard from both Laurie Norton (Tacogirl.com) and Karen Brodie, photographer, from San Pedro.
We heard from the agencies that work with the BTB to promote Belize.  Olson Marketing even showed some videos INCLUDING our own Fin Kardashian and how he brought attention to Belize riffing on the POLAR VORTEX.  GO FIN!
He really is a star!
Here are some of the things we learned:
YOUR business needs to be on social media.  No ifs ands buts…Facebook, Twitter and Instagram.
Attention spans are SHORT.  Do your pictures make people stop…or even say WOW?  Looking at the furniture in on your resort's website?  Meh.  Next!  Tell people YOUR STORY.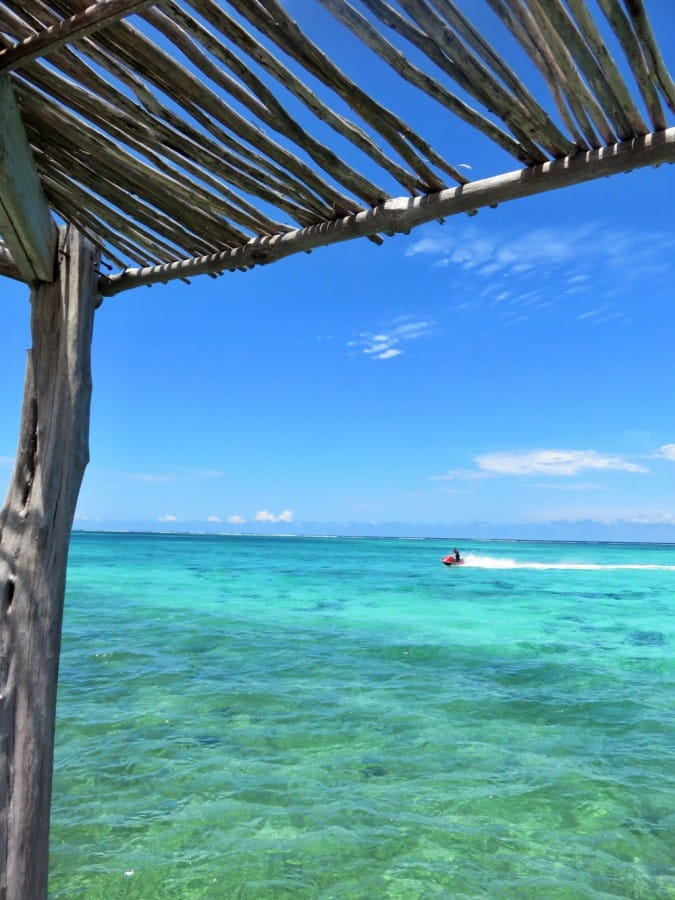 Belize, to many, is a blank slate.  Mike Chatsfield, an AMAZING speaker, who closed the conference, gave us some numbers of a survey he did in NYC.  92% of people hadn't been to Belize, 70% didn't know anyone who had been…THIS IS AN AMAZING OPPORTUNITY.
Here he is…clearly a millennial in his sneakers and patterned shirt but he had a fantastic message.
Many suffer from "island blindness" – Aruba, Jamaica, Turks & Caicos…they all look the same.  We have a huge chance in Belize to CURATE our message.  And, dang, it's an easy one to curate.  Here's a post I wrote WHY WE ARE SOOOO DIFFERENT than your average Caribbean destination.
People want to come home with stories.  How they met Coconut Leo on the beach and he showed their kid how to climb a tree and gather coconuts…
…or how your guide took you lobster hunting and then pulled up to a hidden beach to grill lobsters on a make-shift BBQ.   PEOPLE WANT EXPERIENCES AND STORIES!  And human connections are the ultimate…
Here is the best part of it all.  Belize is basically tailor-made for that…I don't know about you…but I have never been to a country where the residents are more proud, more friendly and more engaging.  Have you?
And the holidays and festivals, the jungle, the reef, the caves, the diving, the Mayan sites…I mean…NO ONE LEAVES BELIZE WITHOUT STORIES.  Like the first time I visited almost 9 years ago, I felt like I was leaving tons of friends.
I needed to come back.
So in the end, amenities are great…they build your product but YOU BUILD YOUR BRAND AROUND YOUR "PASSION POINTS" as Mike called them.
What is your story?  Who are you trying to reach?  What are your passions – adventure?  local culture?
Belize?  We've got work to do.  Luckily, what's all around us make it a tad bit easier.
Thanks to the Belize Tourism Board for putting this first summit together…I can only imagine many more are coming.  Workshops and smaller focus groups.  And to all the sponsors…
Good stuff.