New Exciting Business: Belize Food Tours in San Pedro
Now THIS Is a great idea.  FOOD WALKING TOURS in downtown San Pedro presented by Belize Food Tours.  In my mind, there are a few fantastic things going on:  1. Walking around the town is the way to see it.  The people, the fun signs, the small businesses, you get the feel of the charm of San Pedro.
Sometimes lost in the traffic and the hustle and bustle…
2. Street food and restaurant food ROCKS in San Pedro.  From the lady selling golden plums with pepper and salt on a corner to pupusas to the tortilla factory to the free rum cream tastings…you need to walk around to see and taste it all.
Maybe even strange looking "shilling candies" that are half sweet and half spicy.
All that being said, I know very little about this new company other then they have a GREAT marketing push.  A website in the works, a Facebook page and Instagram account.
They have eluded my direct questioning…like:  who are you?  They know how to build hype!  And yesterday, I received a package, dropped off for me at Lily's on the beach.  An amazing invitation packed with delicious goodies.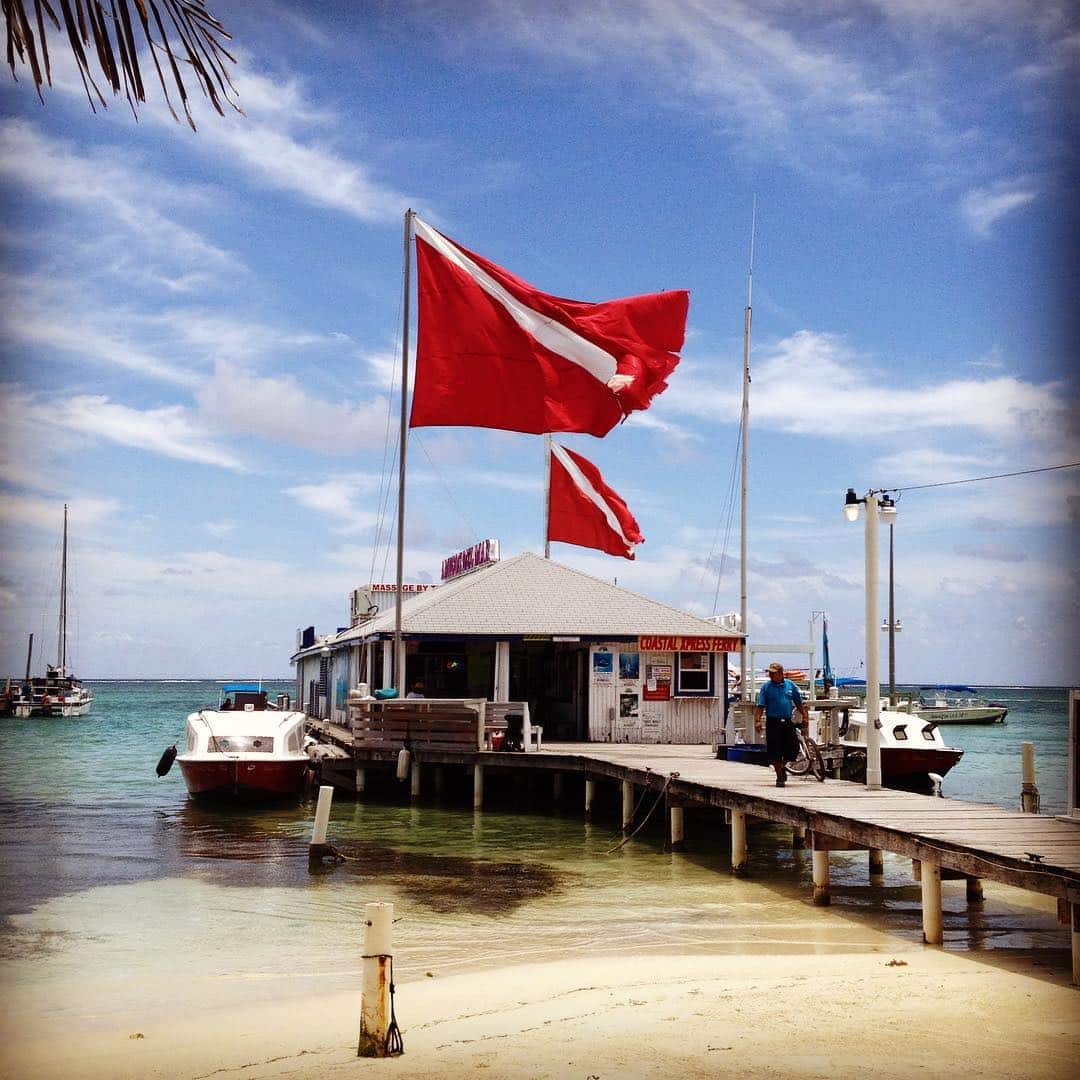 My invite was waiting.
Inside a t-shirt, a key ring and lots of food samples!
Including classic Belize candy…from my FAVORITE cuto brut…coconut boiled down with sugar…mmmmm…to "goat shit":  little balls of coconut water and flour candy.  You want to make sure all your teeth are secure when you try this one.
Super super fun.  WTF:  Where's the food?  I am excited for the tour!  I'll be in Central Park with my t-shirt on.
And, according to the Facebook page, you can win a spot on the very first outing on May 28th – check it out.  I love it.
Almost as much as I love Belize food.
I WAS at Lily's after all…with that amazing view and thinking of food.  I definitely have room for the best fried fish on the island.