Last Minute Shopping at Belize International Airport
You had the very best intentions.  OF COURSE you read my post about the best places in San Pedro to buy souvenirs…and you promised friends back home something – ANYTHING – as long as it  was from Belize.
But one day sipping Pina Coladas by the pool turned into two days snorkeling turned into three days learning to dive and…time just slipped away.  As it can…on Ambergris Caye or Caye Caulker or even Half Moon Caye.
So when you sadly realize that it's your last day (FOR NOW) in Belize, you do what everyone does….EVERYONE.   You think:  I'll pick up a few souvenirs for the kids/dog sitter/co-workers at the airport.
So, since I was at the Belize International Airport just a few days ago, I thought I'd do what I really don't like doing.  Airport shop.   Can you see why?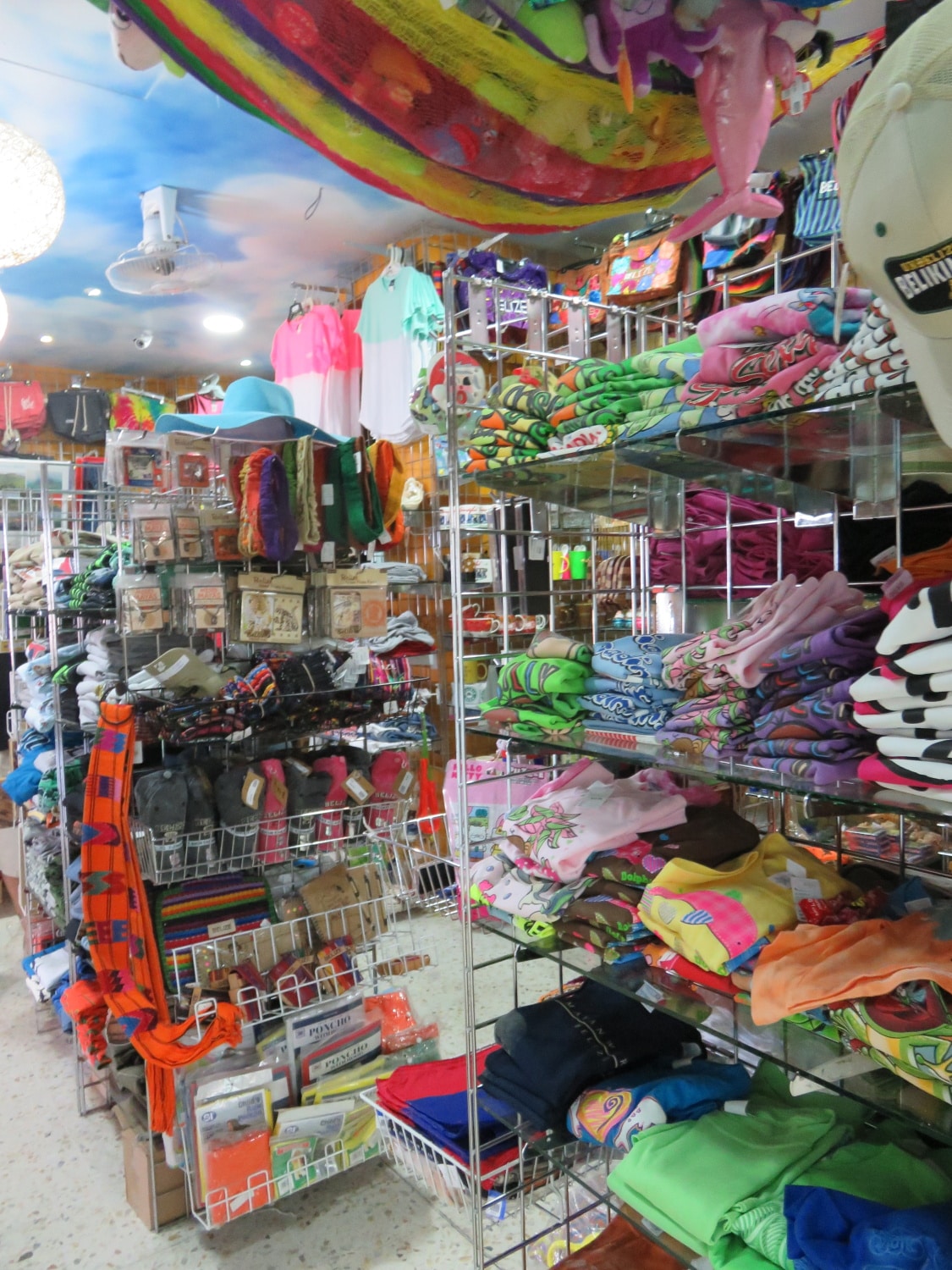 AHHHHHHHHHHHHHHHHHHH!
For some last minute grab-ables that are a step-up from a junky shot glass or a plastic magnet.
Here's what I found AFTER I got myself two delicious jalapeno johnny cakes with ham & cheese at Le Petit Cafe.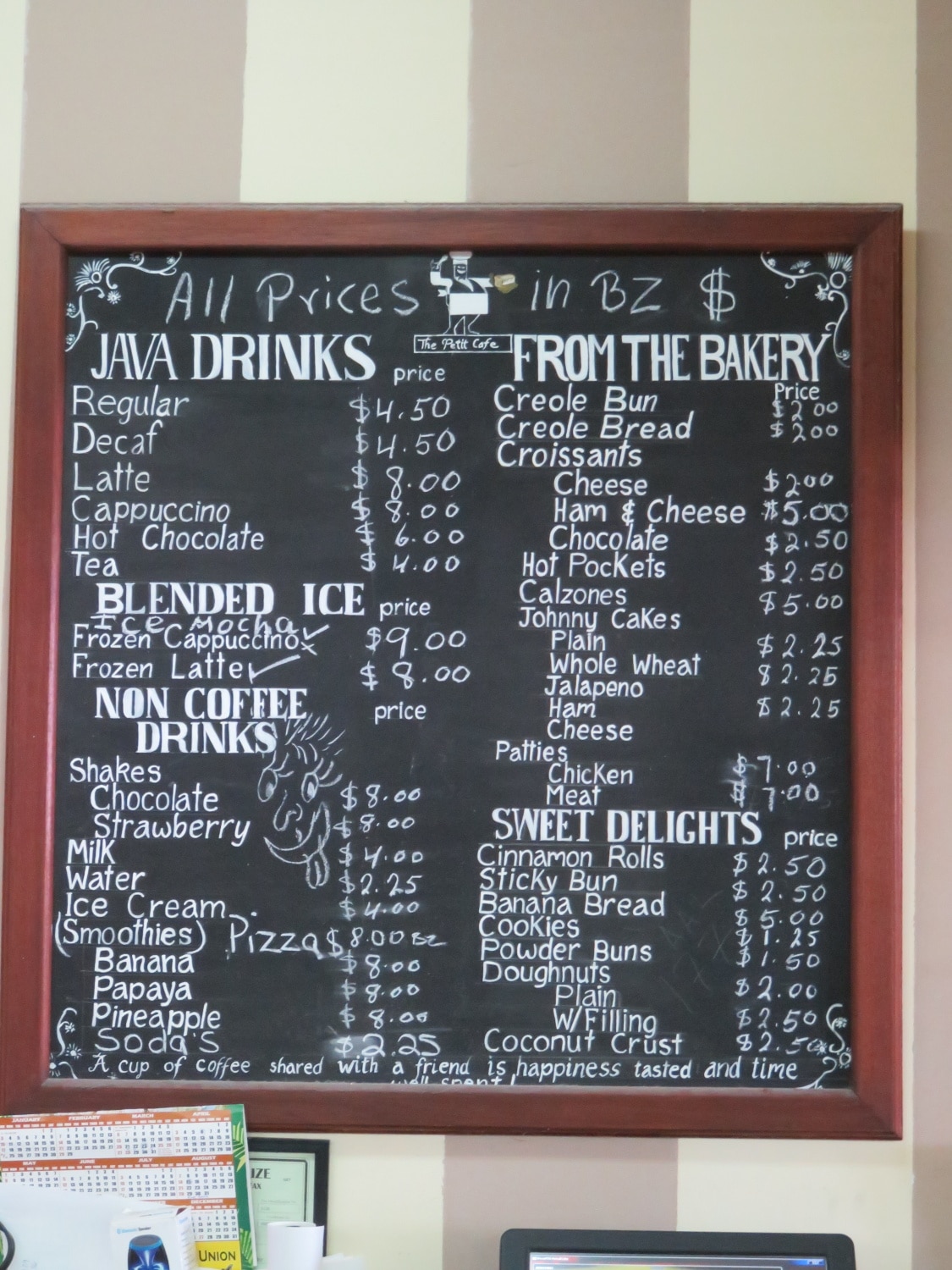 Your other choice for eating (of non-candy/non-chips food) is at Jet's Bar – THE FAMOUS JET'S – where you can have a rum punch, a hot dog and a photo with Jet.  He REALLY needs to start selling t-shirts.  They would sell faster then Belikins at his place.
But enough about eating…let's hit (SIGH) the souvenir shops.  I actually bought Belizean chips as a souvenir but trust me when I saw, they are difficult not to crush and difficult not to eat.
There are a few duty free shops with some perfume and foreign liquor and cigarettes but that is not what I am searching for…
Here are the Belize shops I'm looking for and here are the things I found.
Local rums are always a good souvenir.
Belizean hardwoods, always impressive.
I liked these shell boxes of different sizes.  Super pretty in zericote.
Belikin t-shirts are nice for beer lovers.  The brown chocolate stout is made just for this time of year.
Make sure to ask, if it isn't marked, whether the prices are in US or BZD…it's a mixed bag at the airport.
Again, for your beer loving friends.
And little animals made of cohune nuts.  I have a frog myself.  Pretty cute.
HOT SAUCE!  Probably the very best gift you can find.  Bring back a selection – grapefruit Marie Sharps, different heats, the new smoky flavors…it's one of Belize's very best exports.
But DO remember that if you are transferring flights?  You are going to have to move this to your checked luggage at your next stop.  If you have no checked luggage, make sure to buy the smallest bottles.
There are some cute t-shirts.
My nephew would have loved this – but they grow so fast.  8, 6 and almost 3 – I had NO idea of their sizes.
Cute beaded wallets and clutches that say Belize.
Hats…you can't go wrong and the selection is monumental.  From totally hideous to just about right.
And THAT is all I've got.  I would rather join these guys playing cards than shop but I discovered a few things…PLEASE let me know what you like to pick up at the airport…