North Caye Caulker: Two Places to Stay, Happy Destiny and Blu Zen Resort
In my last post – I wrote about Exploring The GORGEOUS North Side – the part of Caye Caulker that is only just starting to develop.
Across the Split from Caye Caulker village – a few larger homes (one even shaped like a pineapple), some smaller, an expansive beach club,  just a few hotels – you can count the number on one hand – and beautiful, beautiful views.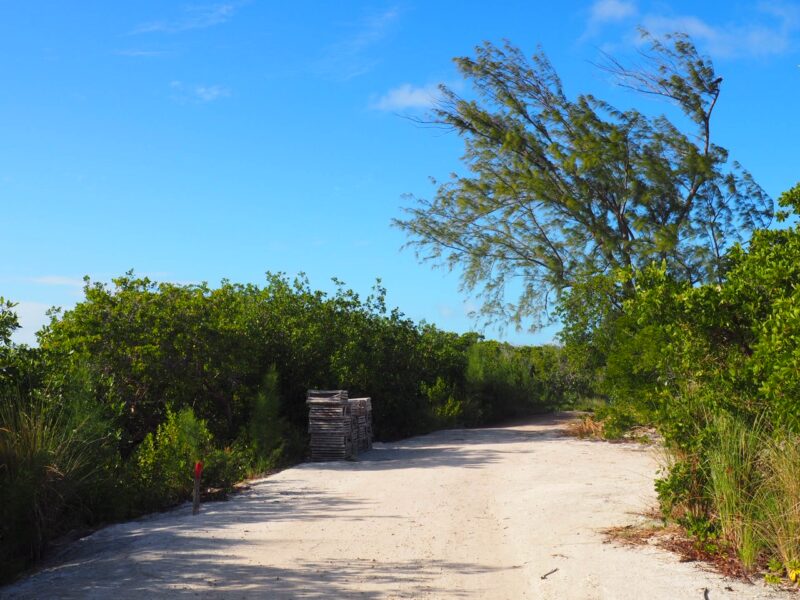 This one from a lounging platform at a very new spot called Happy Destiny.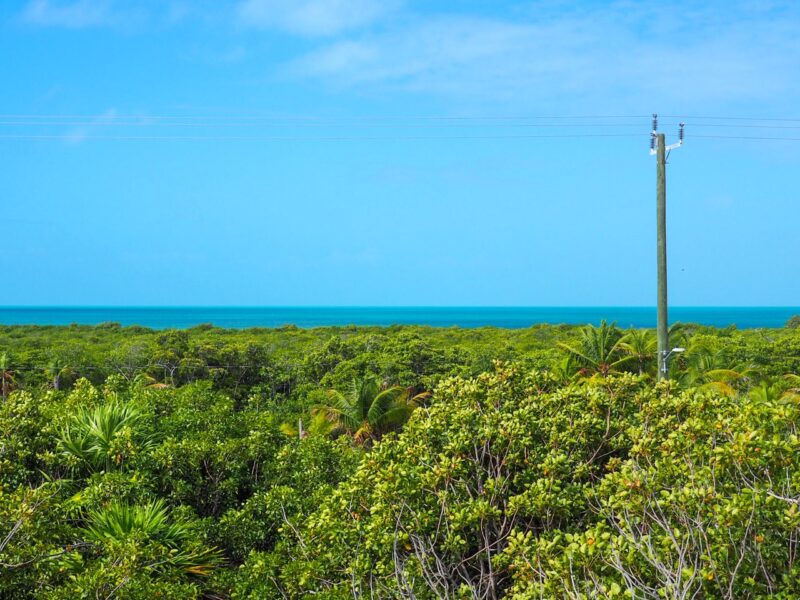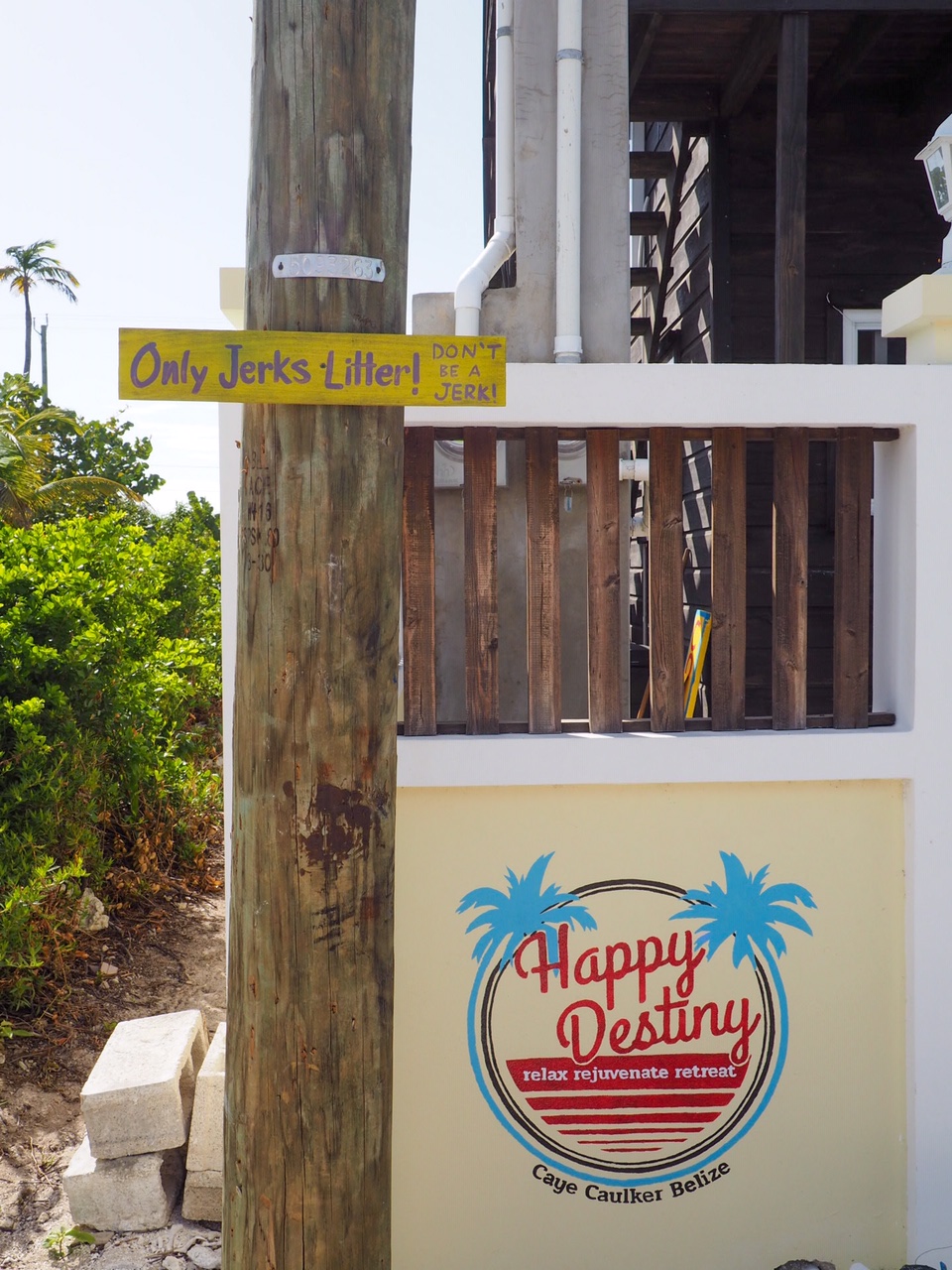 And while I didn't stay here – I stopped in for a preview and I got pretty excited.  WHAT A COOL SPOT.  Small.  Six cabanas around a pool.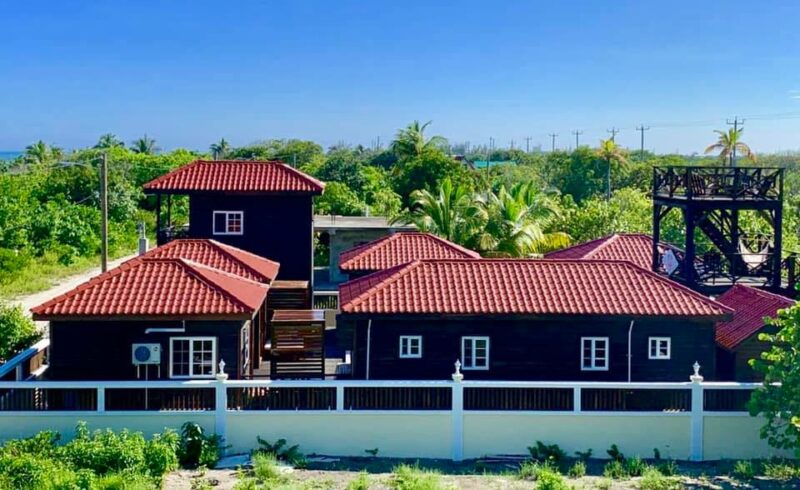 But get this.  You can book the whole thing for friends and family – up to 12 people – for about $400US a night.  (You can also just book one cabana.)
HOW COOL WOULD THAT BE?
Here are some more pictures.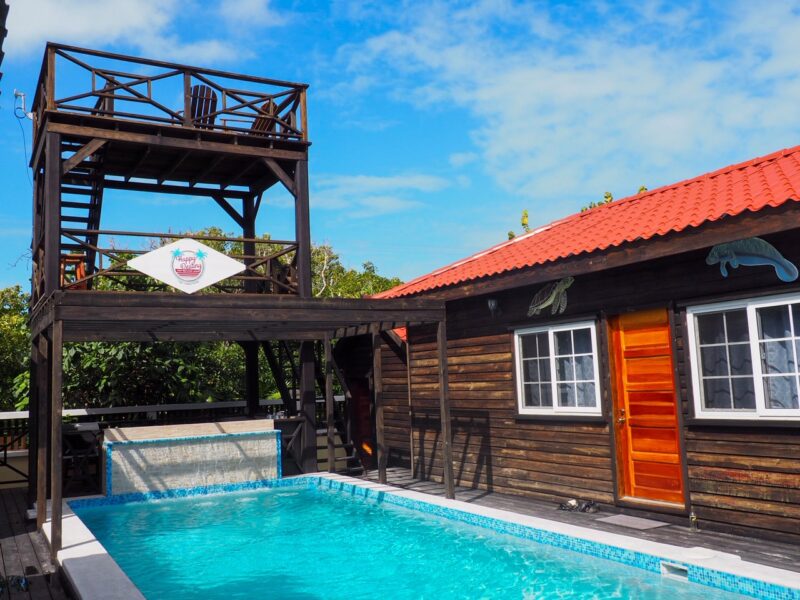 Here's my favorite part – these awesome day beds with lots and lots of pillows!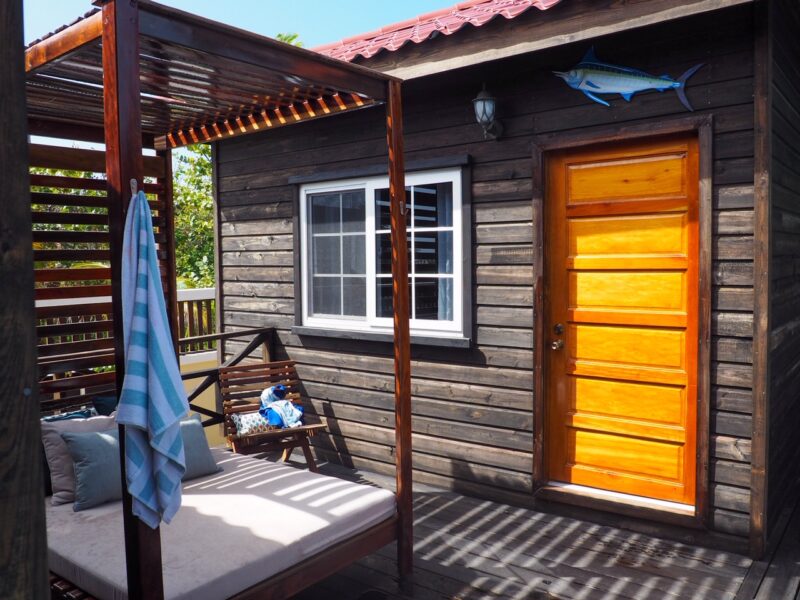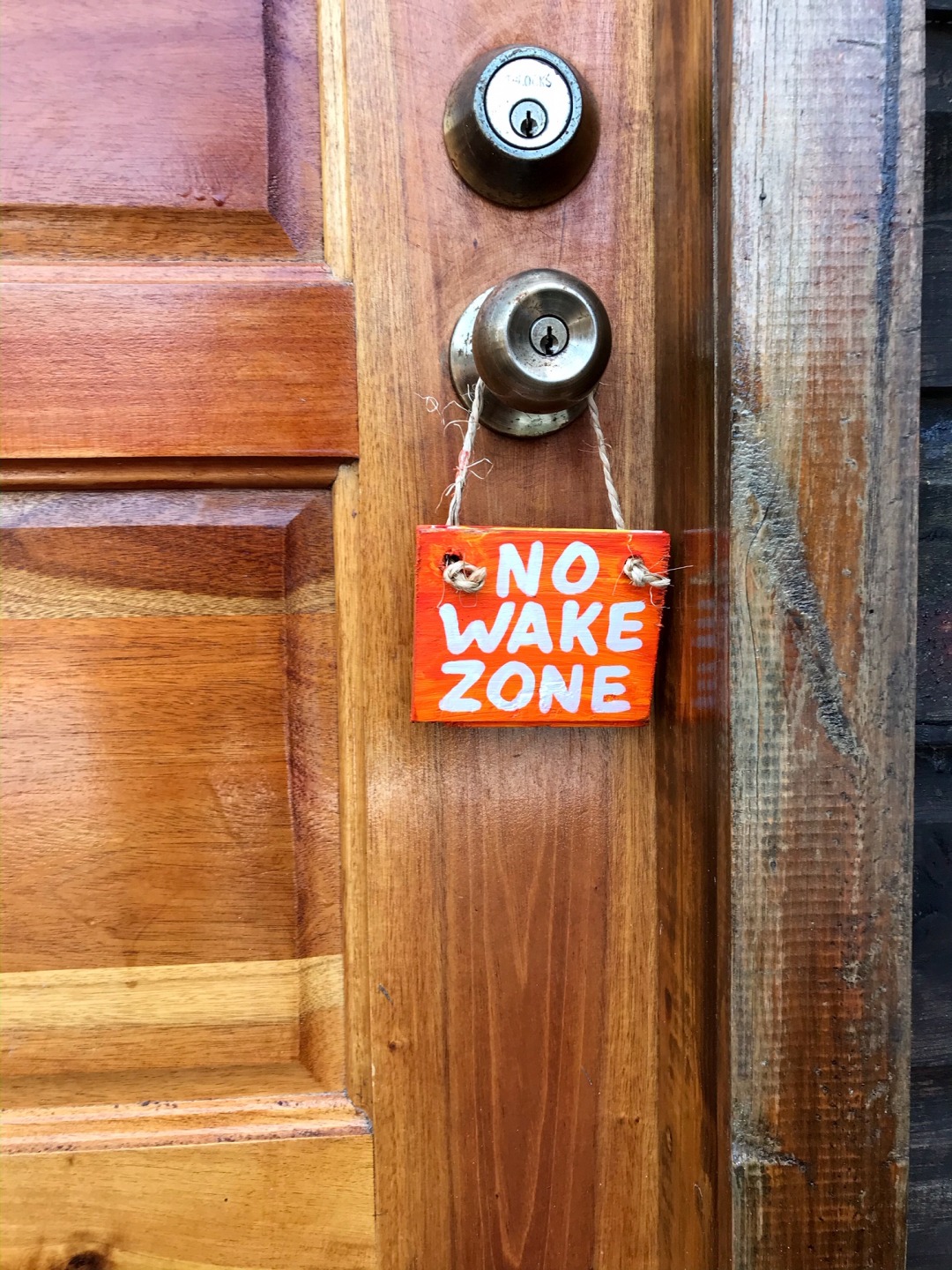 Also a big fan of these cute DO NOT DISTURB signs.
While they are not on the beach – you can walk/golf cart ride down to Koko King Beach Club or take the boat to the village or…just hang out at your own pool and then read in your day bed and then…repeat.
They are RIGHT behind the resort where I did stay called Blu Zen Resort that shocked me from the minute I walked off the boat onto their dock.
Large and modern and sparkly new.  Really really beautiful…take a look.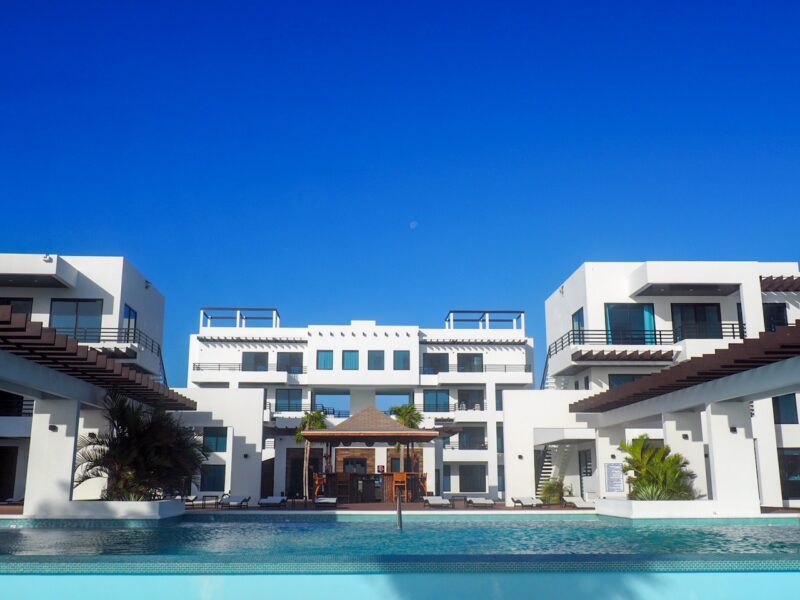 And now up to my gorgeous space for 2 nights.  2 bedrooms, 2 bathrooms, a HUGE kitchen and sitting space and…so crazy comfortable.
The view!
You can see how windy it was – the water not as clear as it usually is.
There is a restaurant called Lotus by Hibisca on site – though I only had a chance to try the coffee.  And there is more planning.  Two more phases of condos on the beach AND a hotel.  Holy giant project.
But stunningly beautiful.
Fantastic staff – a golf cart transfer back and forth to Koko King if you want to hang out at the beach club and frequent boats to the village.
I could absolutely stay here again!  And again…and again.
Caye Caulker…I'll be back in a week or two!  I'm excited.