Stunned On Caye Caulker, Belize – The North Side's Biggest New Development
Last week, I visited Caye Caulker, Belize for the first time in months.  Only 25 minutes away by water taxi from my home of Ambergris Caye, each time I go I SWEAR I will visit more often.  Promises made, promises broken…strange how busy one can get…
I wrote a post about how gorgeous the island looked just a few days back…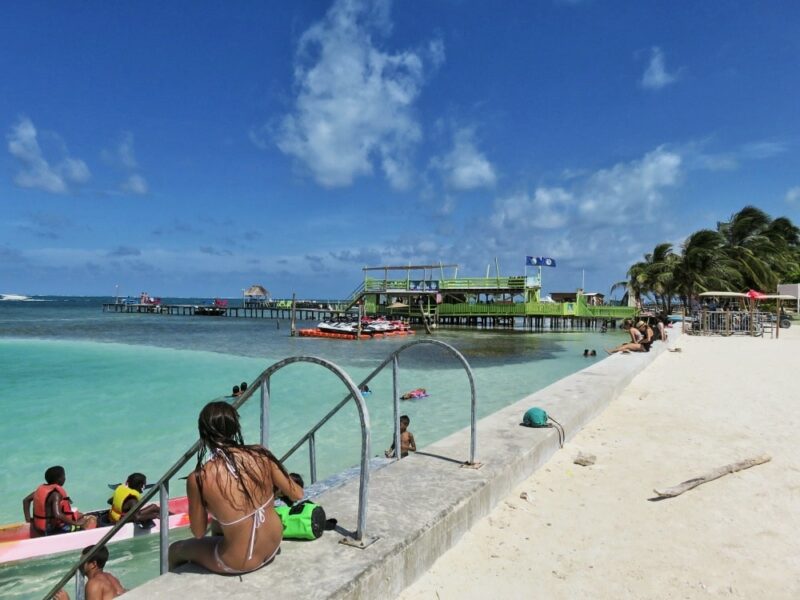 And one on the huge changes at the world famous Split!
2005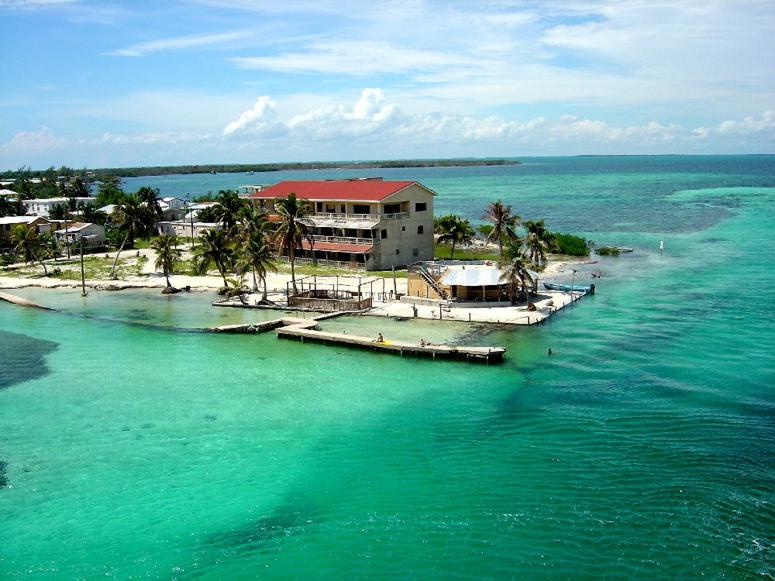 August 2016 After Hurricane Earl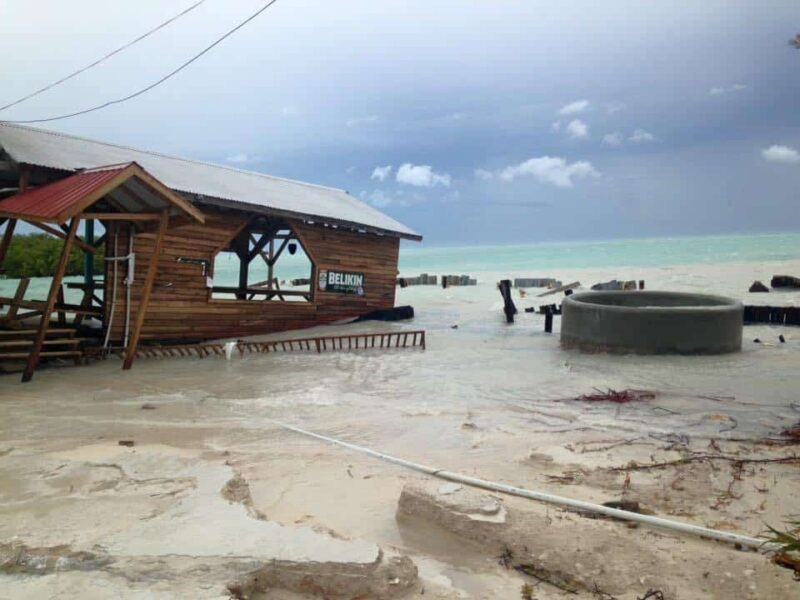 April, 2017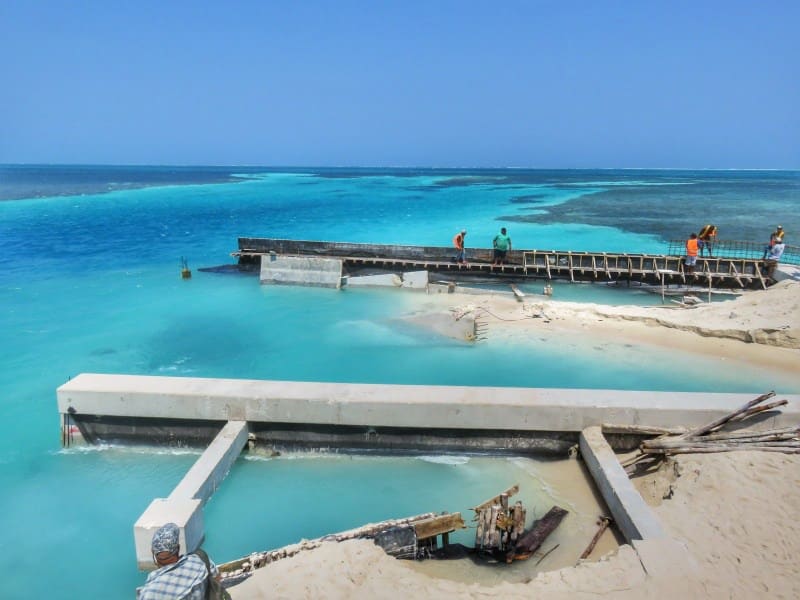 And last week…
A HUGE expensive seawall, tons of sand (literally) and $7bzd Belikins!
Changes!  Yesterday, I returned on an AMAZING trip with Creative Tours – we boarded and were told "the boat is yours" – I came with the big picture:  Snorkeling, Manatee "hunting" and Caye Caulker and they filled in all the details and made it way better than I could have imagined.
But more on that tomorrow.
On our return to Ambergris Caye – after swimming and eating in Caye Caulker – we stopped at the new beach club/restaurant/lounge/bar and more on the North side of the island.  The side that until very recently was basically undeveloped, the side that only got electricity in the last year or two.
The new place is called Koko King.  And to stay that I was STUNNED is an understatement.
This patch of mangroves just a few hundred yards north of the split (on the calm leeward side of the island) has EXPLODED!  Last year in May, we stopped in to check out the progress…
It was a great place to swim…but still quiet.  In fact, the sign was not up yet.  It was still being painted.
And here is what we enjoyed yesterday.  HOLY MOLY!!!!!!!!!!!!!!!!!!!!!!!!
We pulled up on the southern dock…
There are now two.  One for the KokoKing boats and this cute little palapa…
Perhaps the most impressive thing to me is that THEY HAVE THEIR OWN WATER TAXI!  It picks people up every hour and a half in Caye Caulker town.  As long as you spend $10bzd at Koko King, it is free.
A WATER TAXI!
The view as you walk off the dock.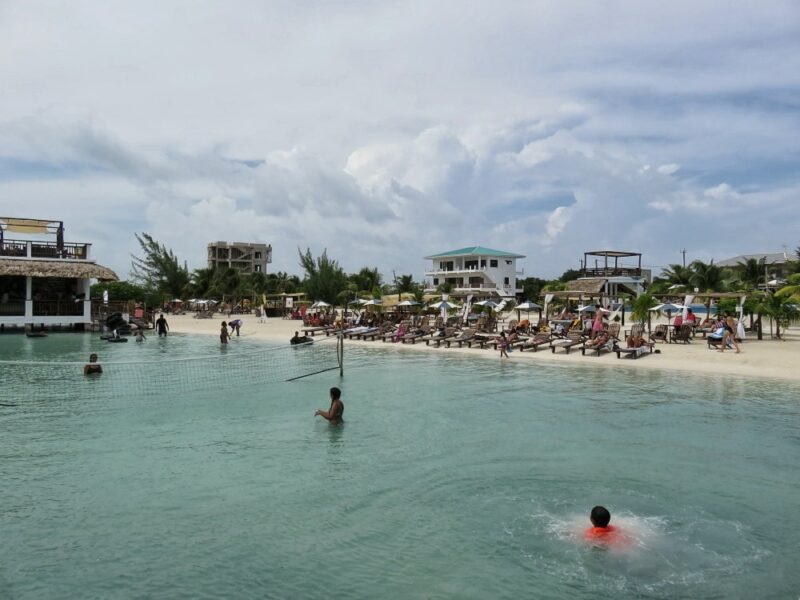 A pool!
Games, beds, hammocks, loungers, wait staff…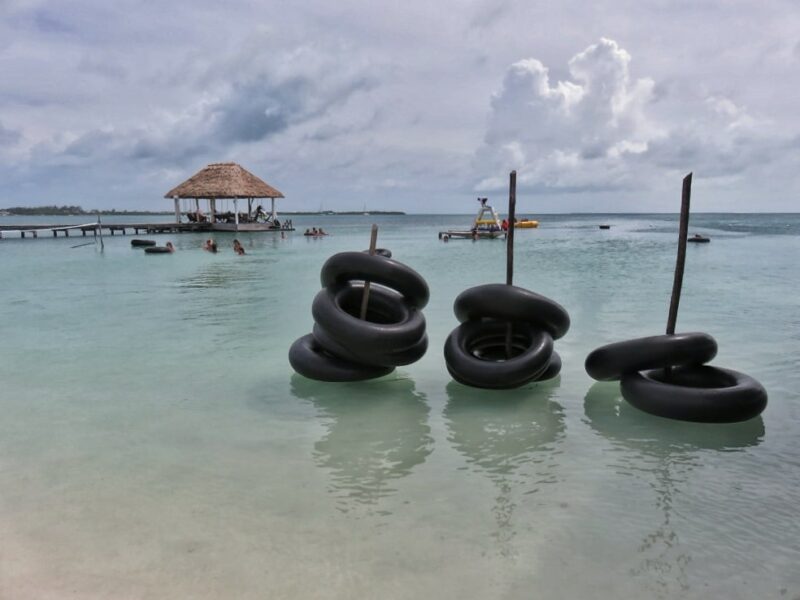 And then the next over the water structure is a restaurant, bar and lounge.  Two stories!
Some of the second floor…
And the amazing view.
Wow.  Wow.  Wow.  What a huge project…a giant idea…and one that seems to be working nicely so far.  Look at all the people at Koko King on a hazy afternoon in late July – the slow season.
Imagine how this place will be jumping in January!??!  Check out this fab video for an even better overview.
I need to go back – and try the food and spend the day.  I also need to hit the Full Moon Party!  Held monthly, the photos look SPECTACULAR!
From the Koko King Facebook page.  WOW!
Could this very spot, in my own back yard, become the Eastern hemisphere's counter-part to Thailand's MASSIVE Full Moon party on the small island of Ko Phan Ngan?  A party that attracts 15,000 – 30,000 travelers a month?
Here is our own Finn K. reporting from that very party in October 2015.
I have NO idea!  But based on some of the pictures, I think Koko King could be well on her way.
I'll have to get the scoop 😉