Dream Resort Experience: Romantic Matachica on Ambergris Caye
Gorgeous Never-Want-To-Leave Getaway at Romantic Matachica Resort
Is anyone else feeling the STRONG desire to get AWAY?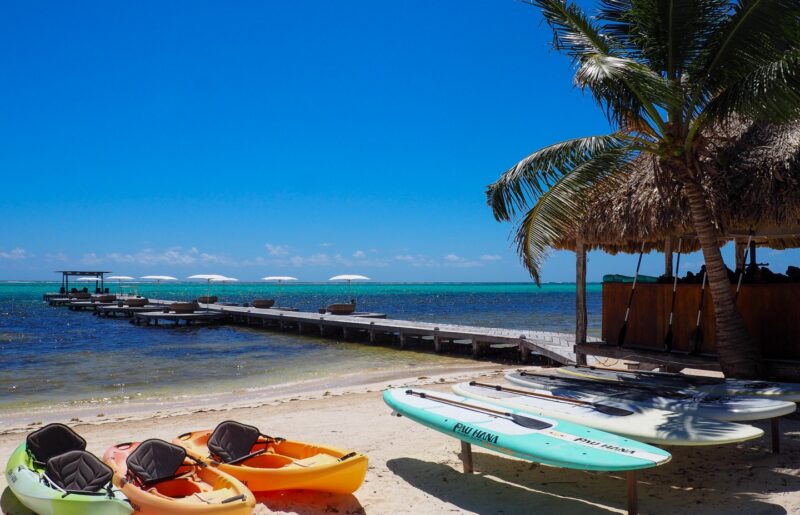 Who would have ever ever thought that my dream romantic honeymoon location would be less than 2 miles from my house?  Silly…I know.  Dream big Rebecca you say!  But over the weekend, I spent 24 hours at the GORGEOUS Matachica Resort on Ambergris Caye.  Yes…2 miles from my home…and I was in absolute heaven.  A world away…
I took so many pictures.  And unlike most other stays at other spots, I didn't explore the surrounding area – because I honestly didn't want to leave.  Pretty much ever.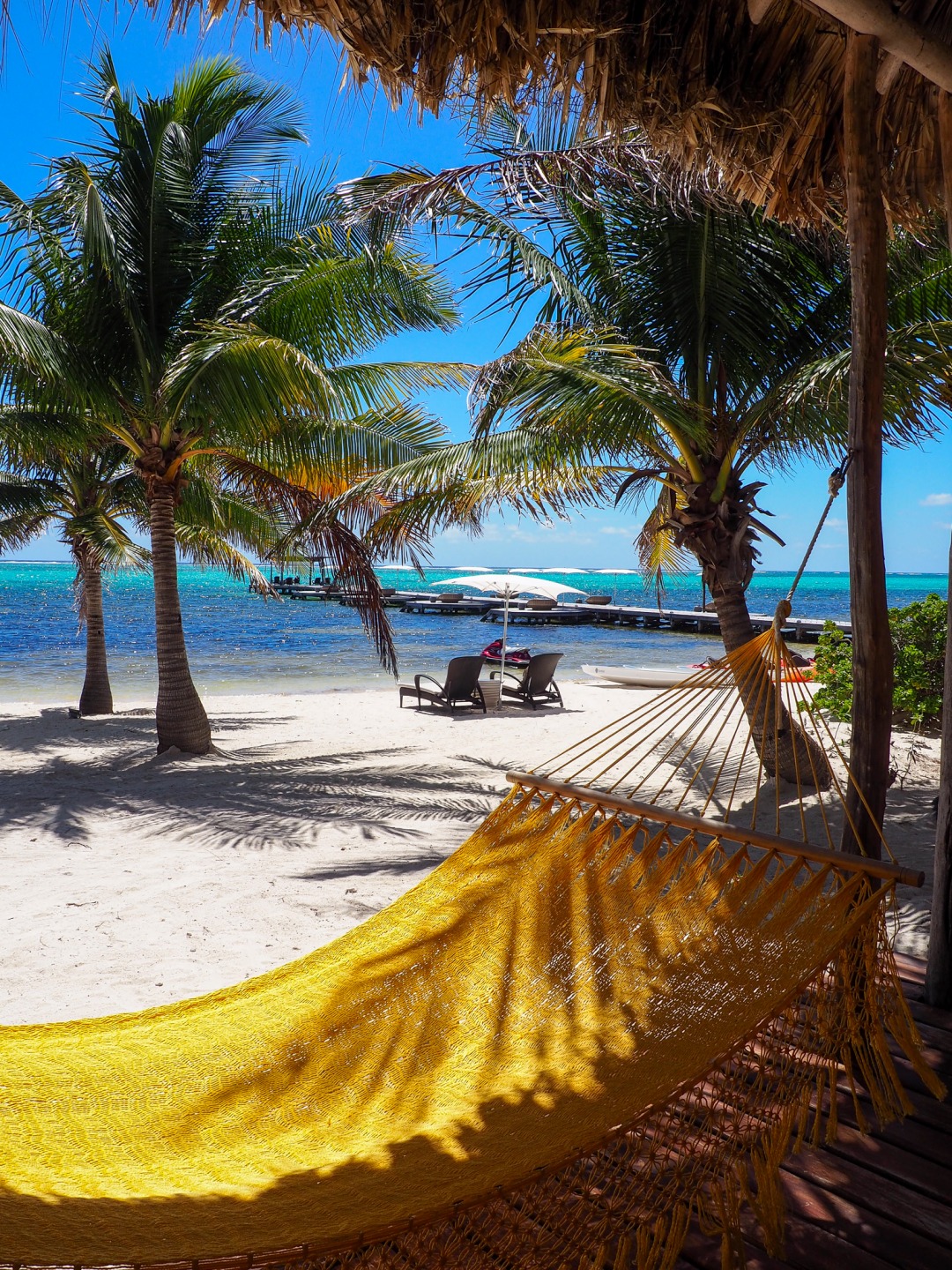 The food…the bread and pastries!  The long white sandy beach…the dock and the amazing loungers…my island-dream cabana with that view…the pool…the puppy!  Let me just show you the photos.
And add one more thing:  I LOVE the resort experience.  No need to carry anything…no worrying about money or packing your towel. My biggest concern was where to read and sun next…
I checked in quickly and was shown to my cabana.  You can order a welcome cocktail…love that…a choice!  I went for the Hibiscus Soda…not too sweet.  Super refreshing – perfect for stepping out onto my porch to check out the view.
I was in Melon.  All the cabanas are named after fruit…you can see her tucked back there.  Between Strawberry and Lemon.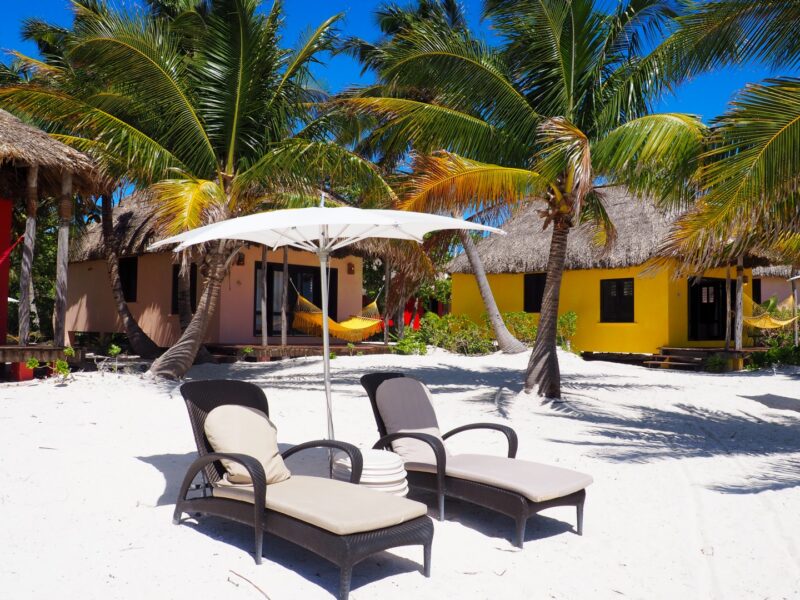 On this stretch of beach…
And my hammock…
Can you stand it!?!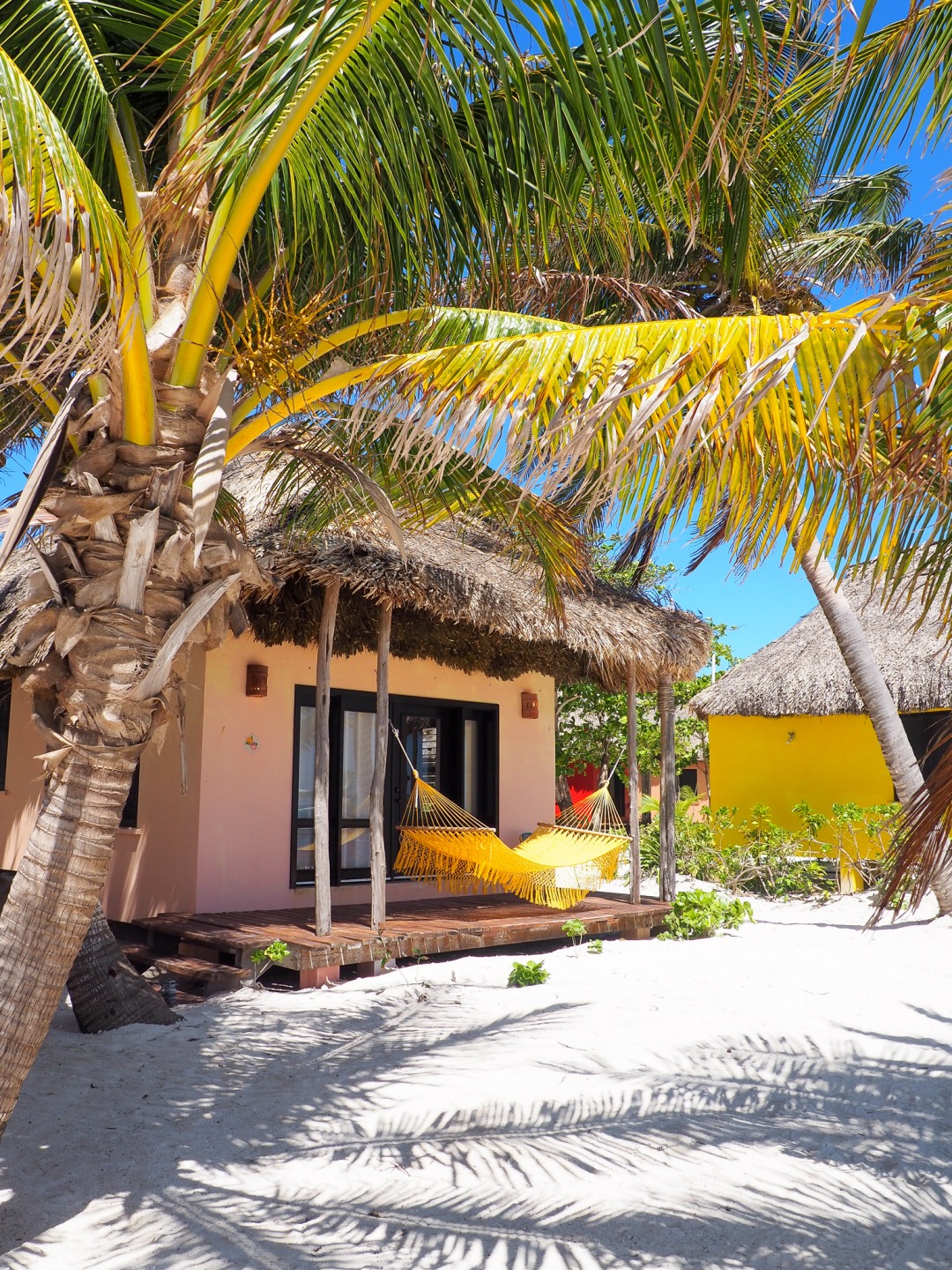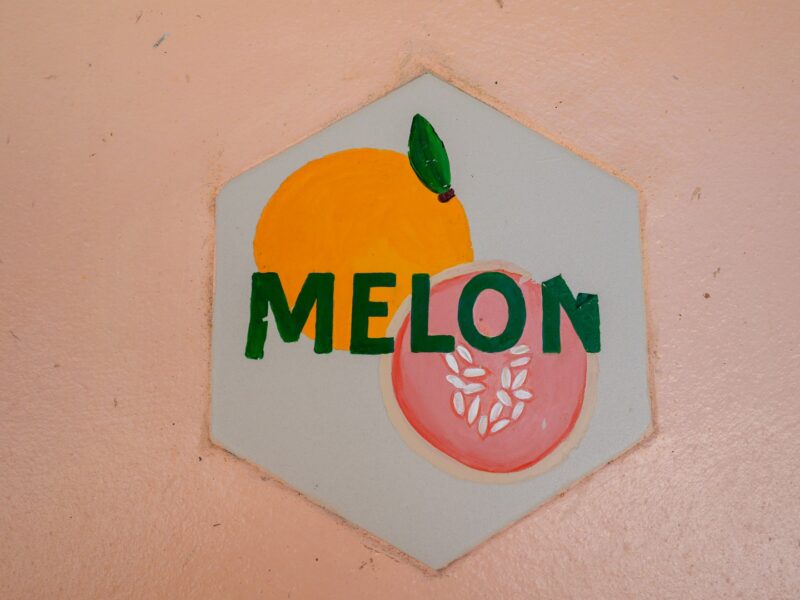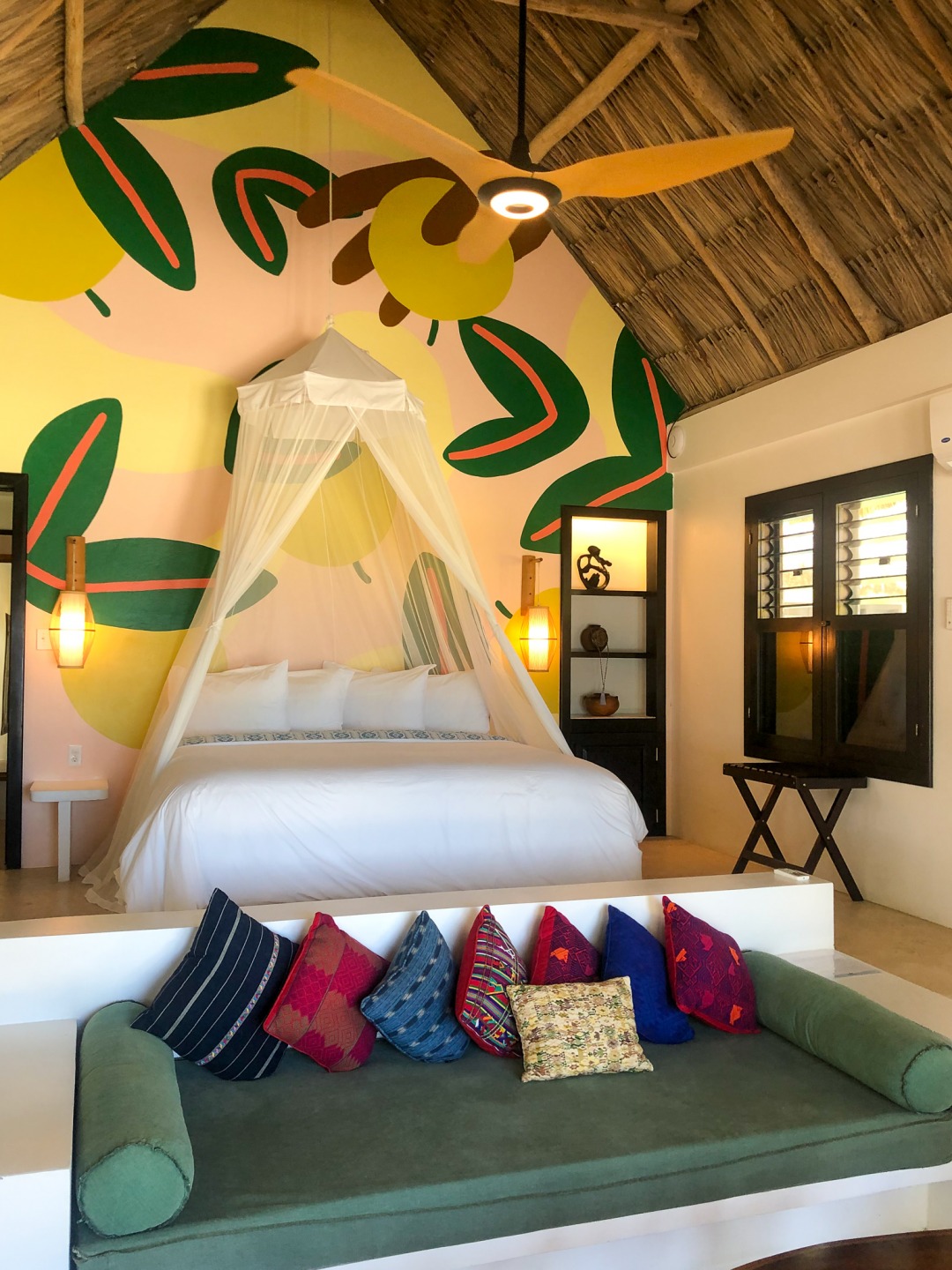 And then inside…sooo romantic.  And gorgeous Frette sheets and down pillows…the bathroom with beautiful lotions and conditioners.  (EVERYTHING by this brand smells amazing….not flowery but herbal and clean)
I unpacked a few things…I'd brought my computer thinking I would do some work and that did not happen.  I headed out to explore…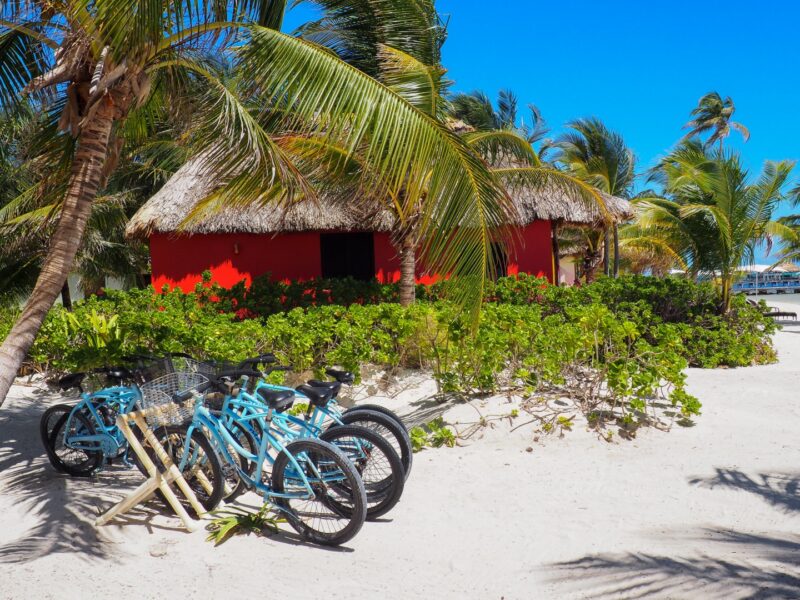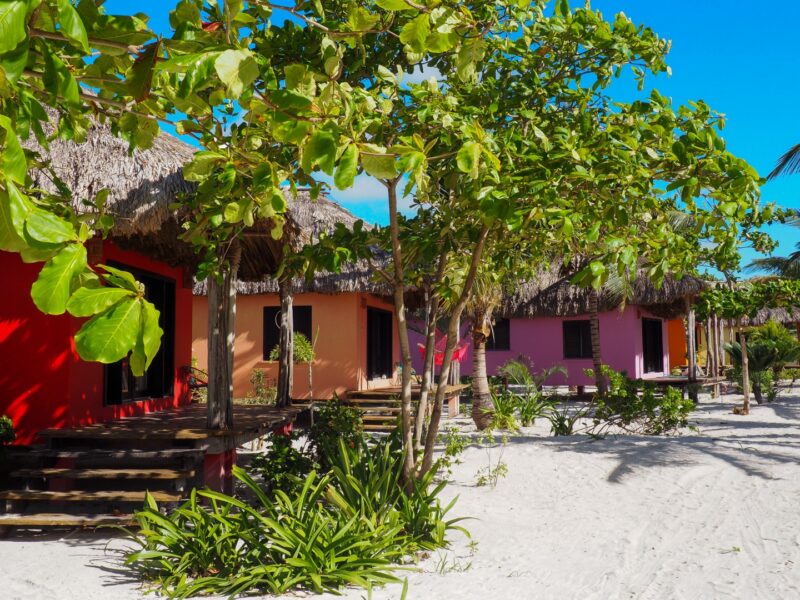 And puppy Taco hanging out in the water sports area…just watching the beach…
I LOVE a resort "mascot" – especially when he is a black lab puppy.
The pool and Danny's Tree Bar.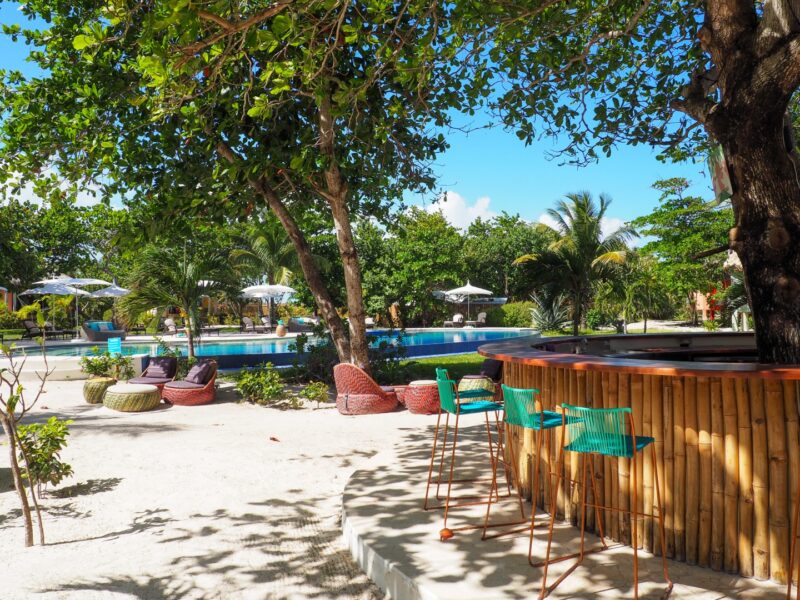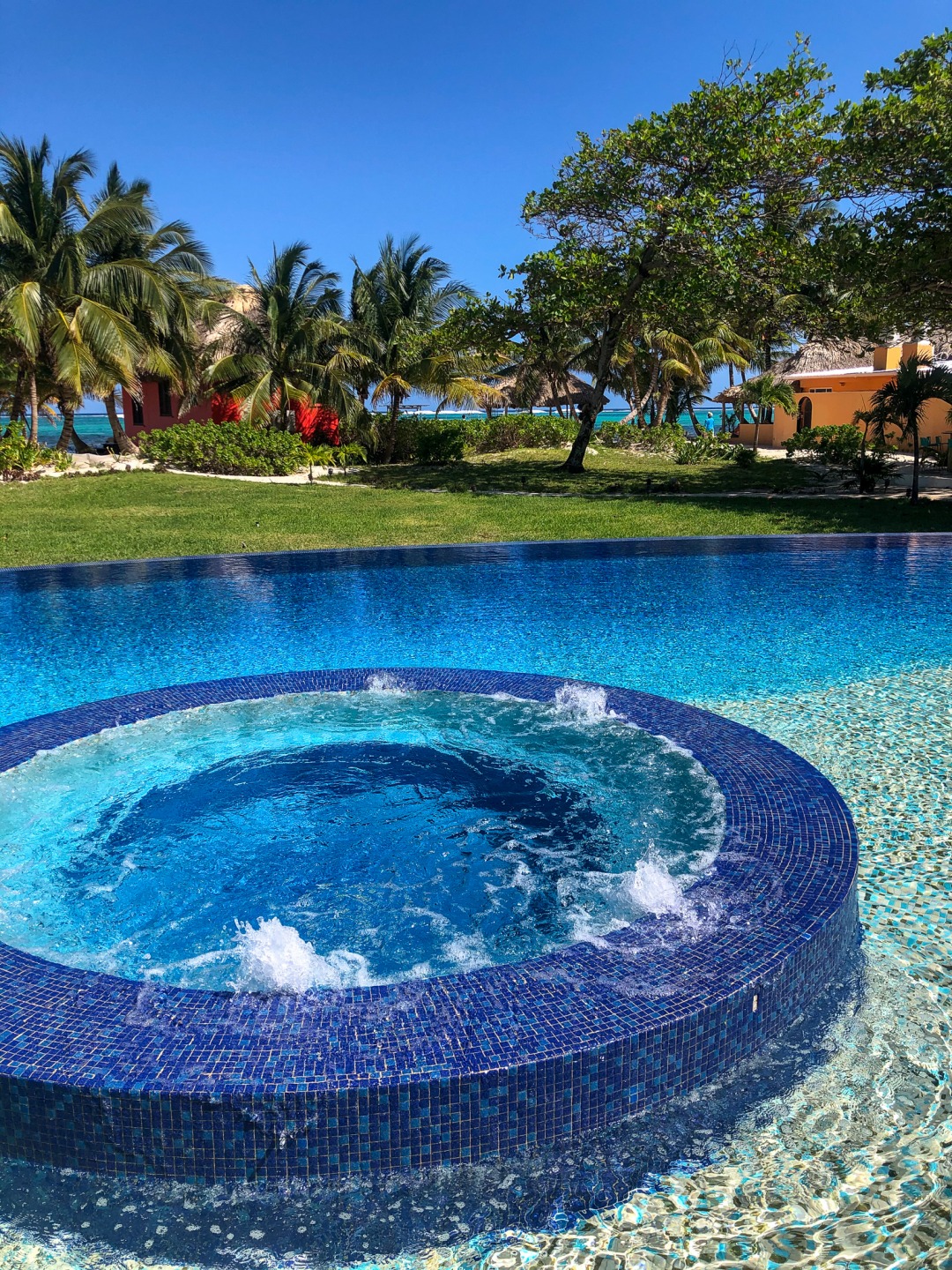 Tempting for sure.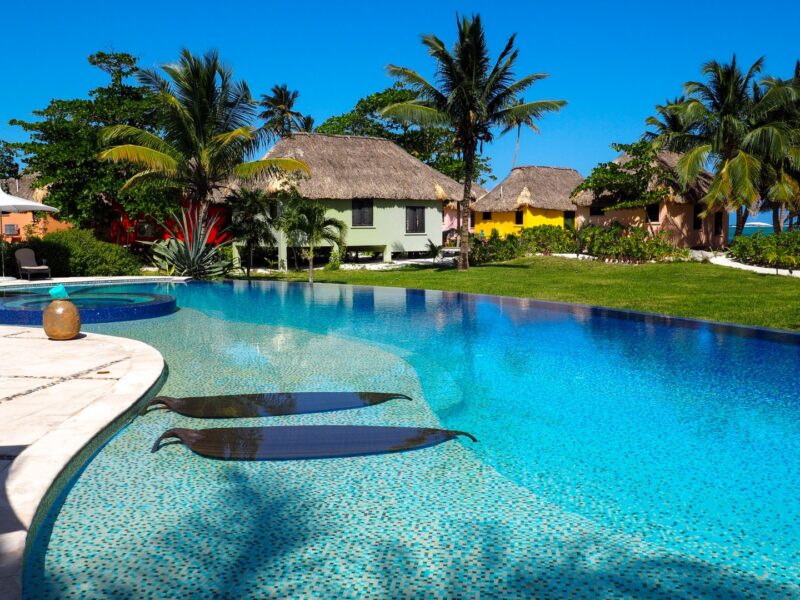 But I decided to head to the dock.  These pods loungers, the umbrella for just enough shade (head shade, legs in the sun) and your own little swim platform…it's SO good.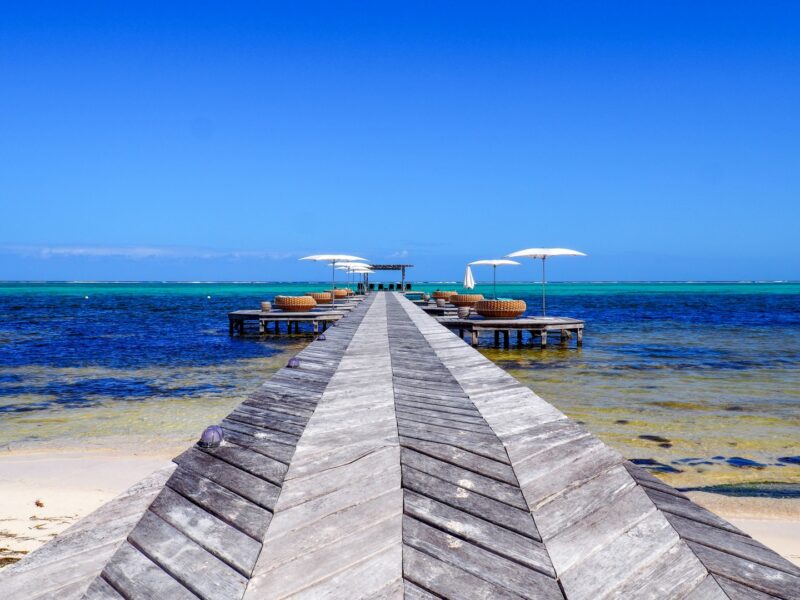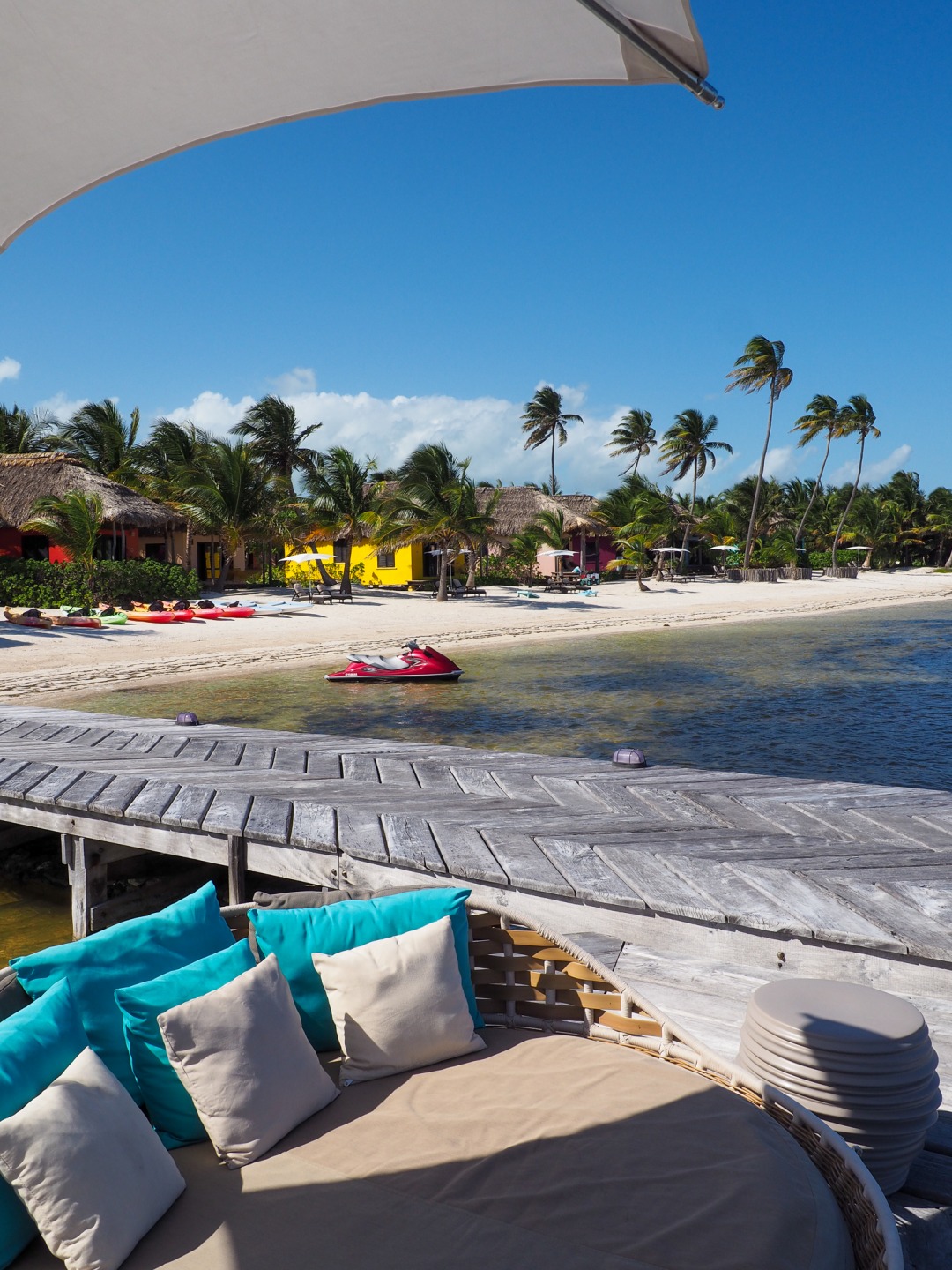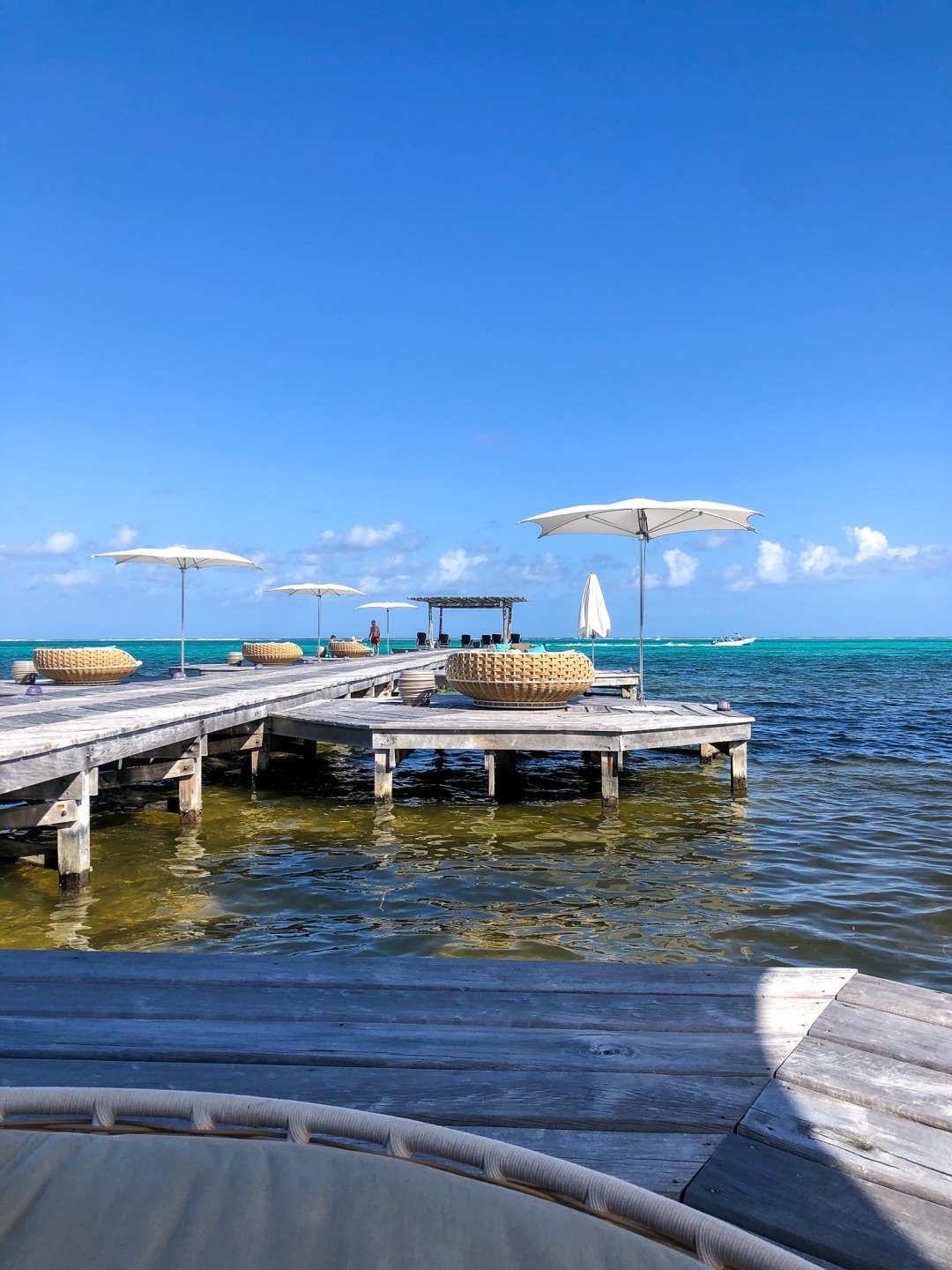 I ordered another hibiscus soda and opened my new book.  Well...new used book.
Sigh…perfect.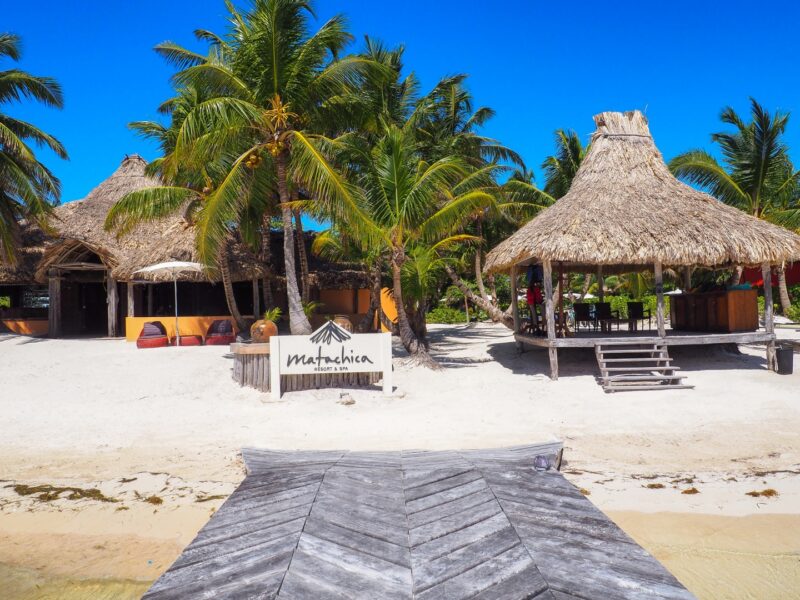 I headed back to my hammock in my Melon cabana for a short nap.  And then to dinner.  Matachica has revived and refreshed their menu and now have two different "levels" – the restaurant for finer dining and then a more casual bistro.  All in their beautiful breezy ocean front spot.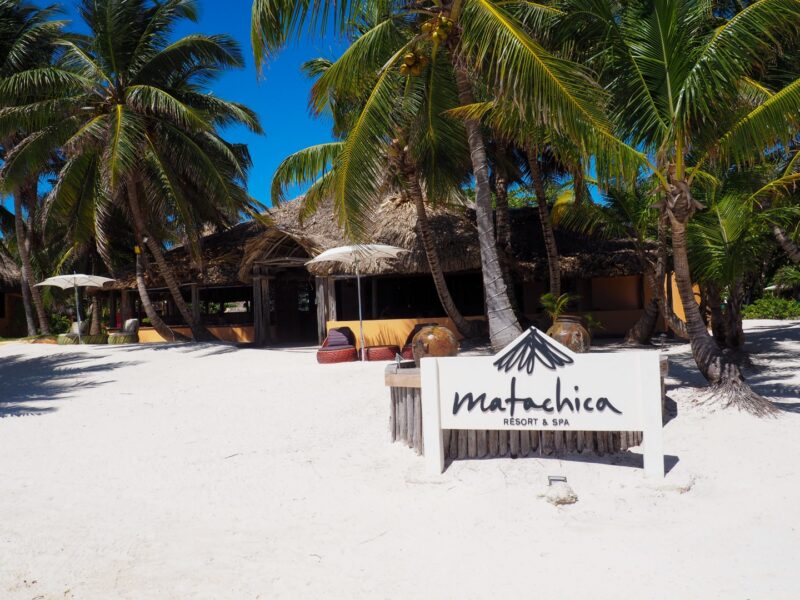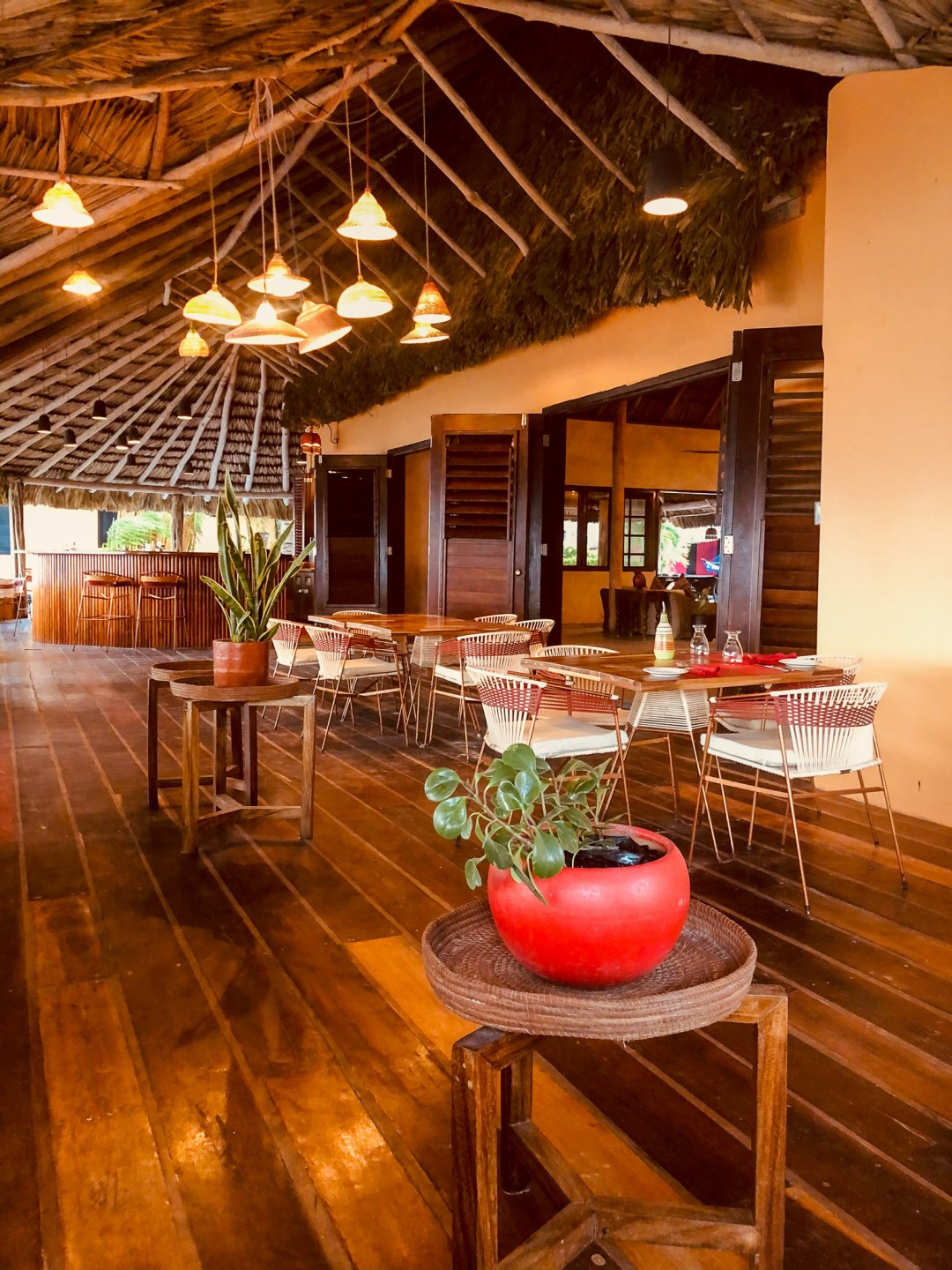 I love the woven lights on their mulit-colored cords that dance in the seabreeze.
They have been working with new chefs (including the owner's son who worked/trained at Bouchon Bakery) and it's all very very good but the bread…and the pastries and the pizza are absolutely to die for.  Worth traveling for.  (Wait…when I said "romance" you knew I meant with the bread, right?!)
I ordered the sourdough crust pizza- with my favorite pizza hallmark – the slightly charred crust- plenty of cheese, fresh cherry tomatos and basil and…yum.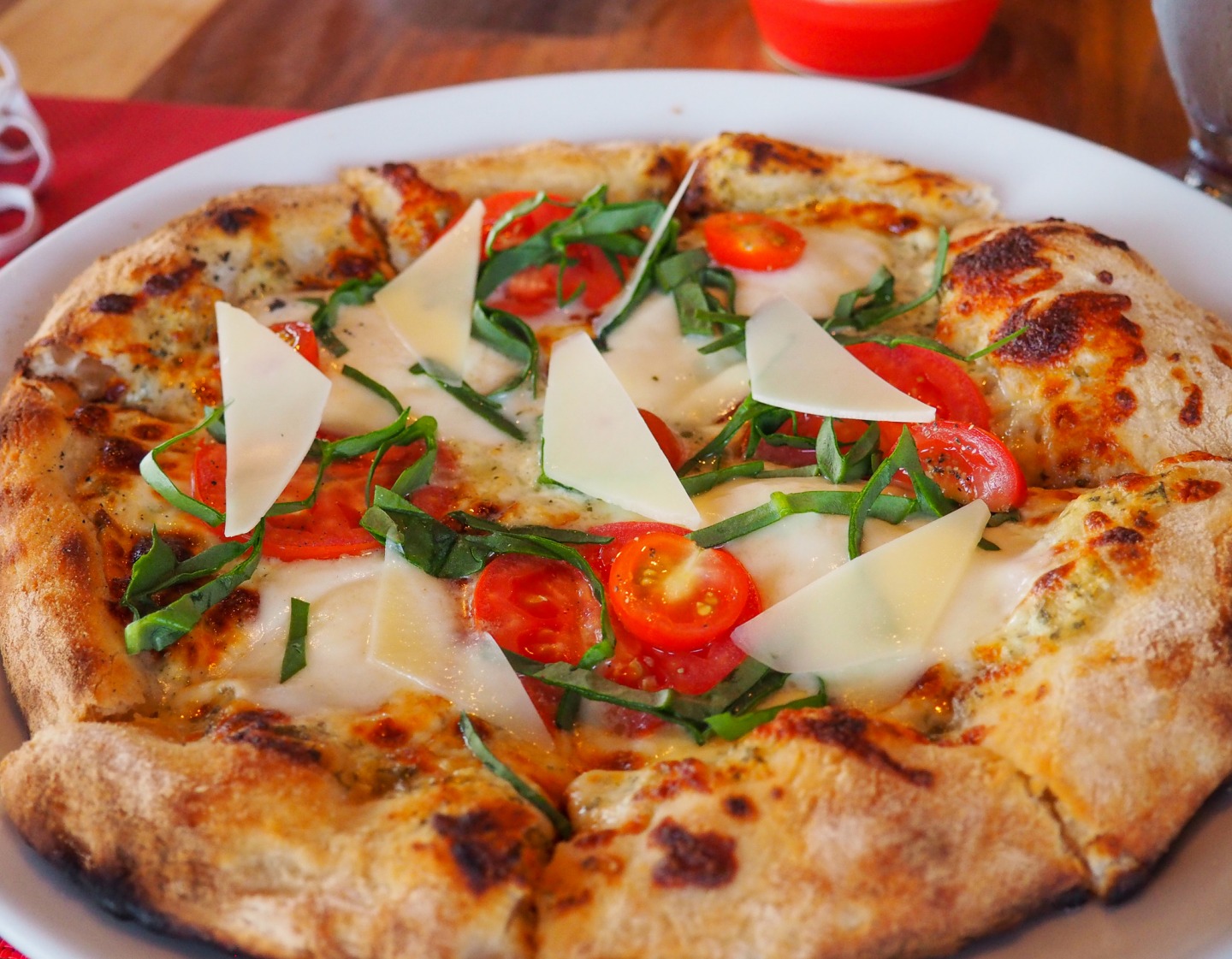 And the basket of parmesan-herb rolls they started me with?  Amazing.  Don't scoff at the so-so photo of the pre-dinner rolls…they were THAT good.  The Matachica bakery makes the breads and the pastries in-house and switches them up every day.  (I have a friend who can not stop talking about her stay and the foccaccia.  That's how good the breads are.)
And…then…skip ahead to the next days sunrise.  Little did I know that I didn't even have to leave my cabana.
I fell back asleep for almost THREE hours…sooo comfortable.
Coffee and the continental breakfast at the restaurant.
Simple, right?  A bread and pastry basket and some fruit.  But this PASTRY BASKET!
The banana and chocolate bun – a twist of croissant-like pastries filled with dark chocolate and banana.  Homemade multigrain toast to die for.  And then the muffin…I was not at all ready.
THE BEST MUFFIN I HAVE EVER TASTED.  And I am a muffin gal.  I am THE muffin gal.  This coconut muffin – filled with shaved and toasted coconut and lime zest was so good…I asked the my waiter, Archie, to pack one to bring home.  I knew Jeff would not believe me.
Best muffin ever?  He agreed!
I lounged a bit more…in my hammock…I took a bunch more photos and…sadly I headed out.  Back home…
In summary.  I love this spot.
For more information on Matachica – check out their website.  They also have a sister lodge in Cayo (Western Belize) called Gaia River Lodge and it is equally dreamy…but in a different way.  You can check out my stay there in June 2021.
And…if you are on the island right now, come hang out at the Tree Bar tonight for Taco Tuesday from 4-7pm.  Have a few cocktails…have a few tacos, check out the property and…visit with Taco the dog.
I'll see you there.