Take a Walk Down the Sidewalks of BEAUTIFUL Placencia Village
Those of you who read my blog know that I am a 14-year full-time resident and full-time lover of Ambergris Caye Belize.  But I also LOVE traveling around this beautiful country – and my most recent visit to the Placencia peninsula has me absolutely smitten.
I'm trying to figure out how to spend more time and maybe write my next Small Things Guide about this special special part of the country.
Placencia is a skinny spit of land  – a peninsula – jutting out from mainland Belize into the Caribbean Sea.   19 miles in length and up to 1/2 mile wide, there is a mangroved lagoon on one side and a beach on the other.  At the tip – Placencia Village.
It has two main "roads" – one an actual road – the continuation of the one road that runs up and down the peninsula.  The other is the main street.  And…it's actually a sidewalk.  The village is crisscrossed by sidewalks so that you can walk in the sand that can be deep and get RED HOT in the sun.  It's practical and it's also very very very cute.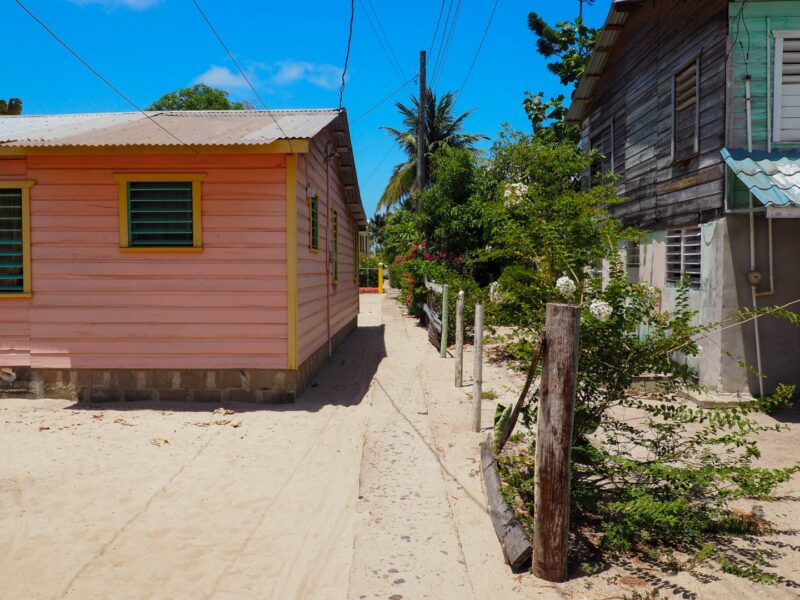 Lemme just show you the pics!
I drove down from beautiful Sirenian Bay – just a bit further north.  Here is my chariot.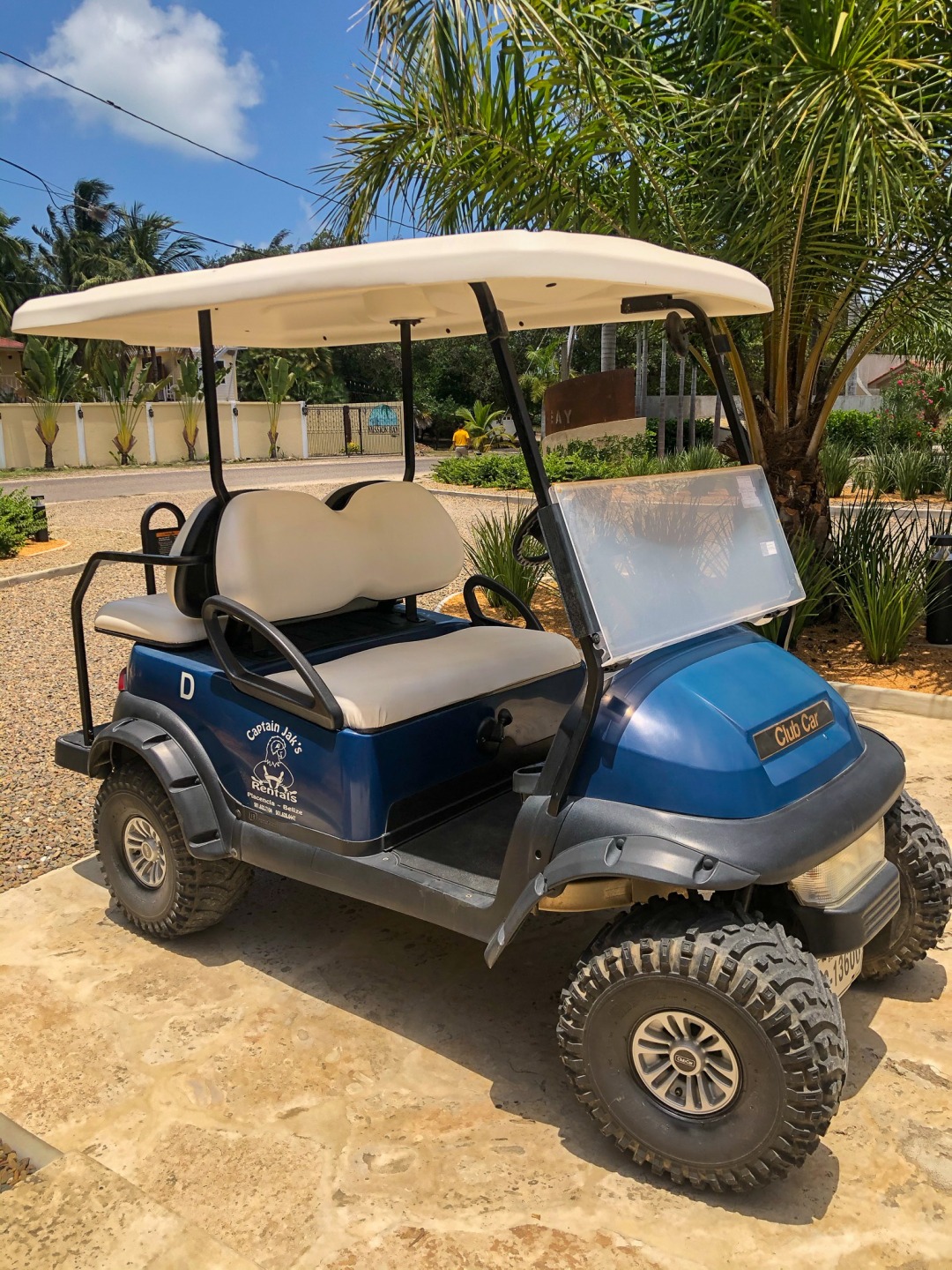 I parked in the middle of the village to walk – it's really the best way to explore.  It was a HOT afternoon – and I was one of the few people walking around at 1pm in the blazing sun.  I think many were at work or school or out on tours or…as I later found out – in the ice cream shop!
Oh!  A few miles before I reached the village, I stopped into the Hobbs Belize Brewing operation.  They now have a large…barge…restaurant as well as a small brewery.  The Brew Barge.  I snapped a few pics but this is going to require me to return and get more of a scoop!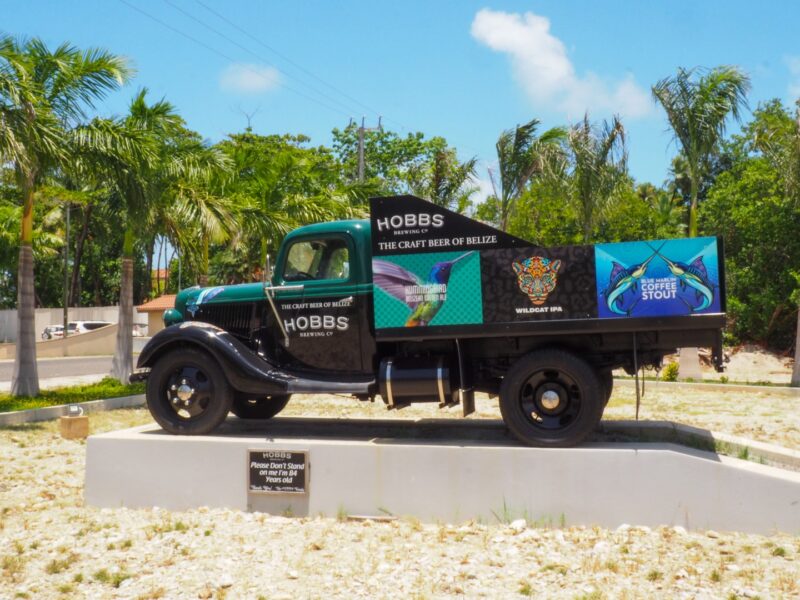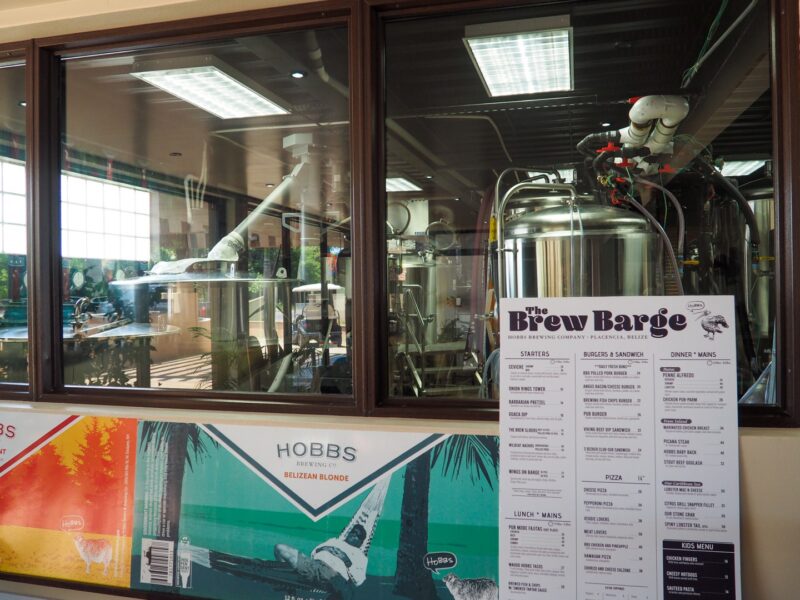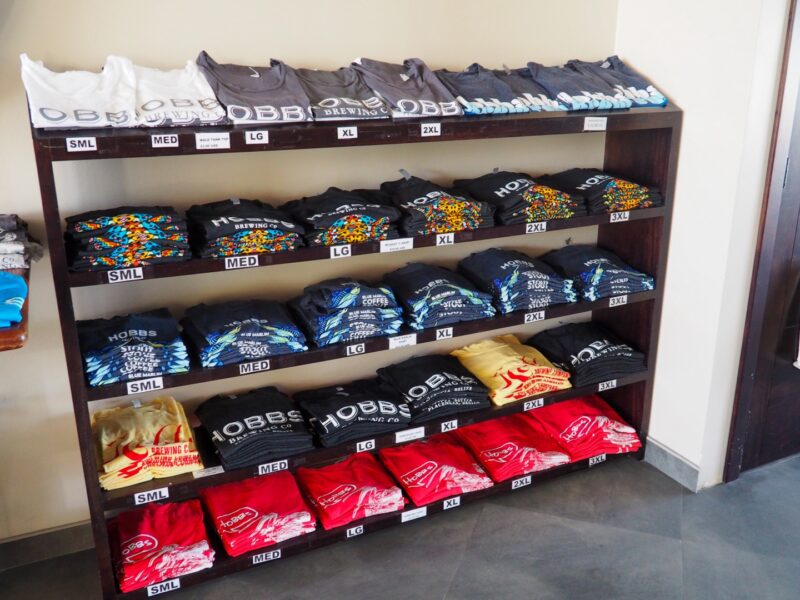 To the village!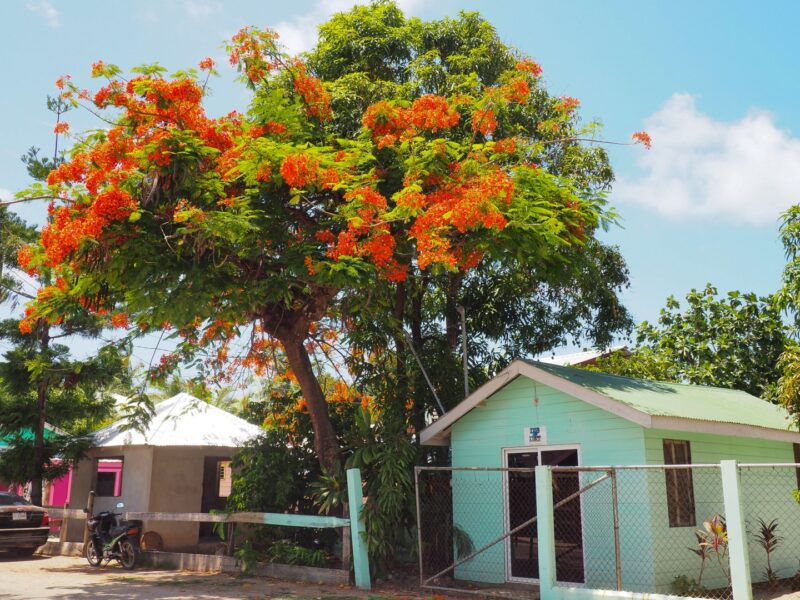 SO many flamboyant trees and flowers and mangos everywhere!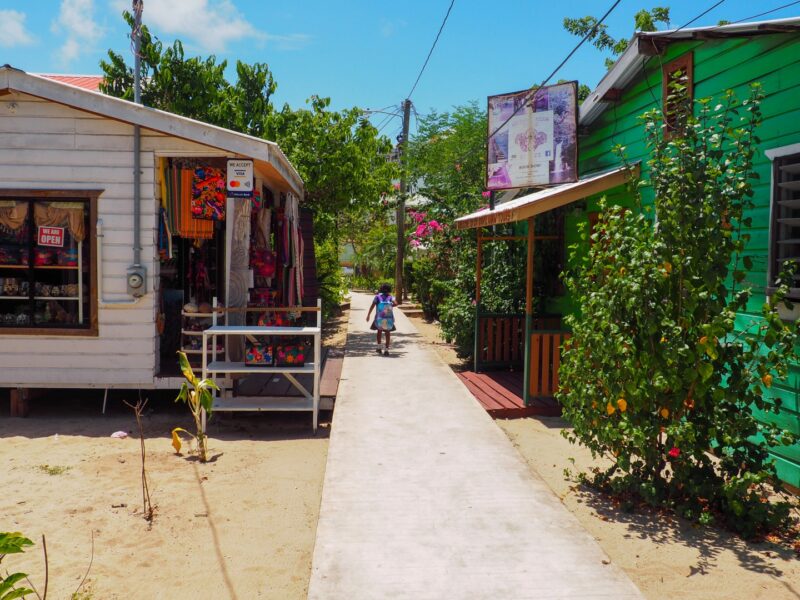 The FLOWERS!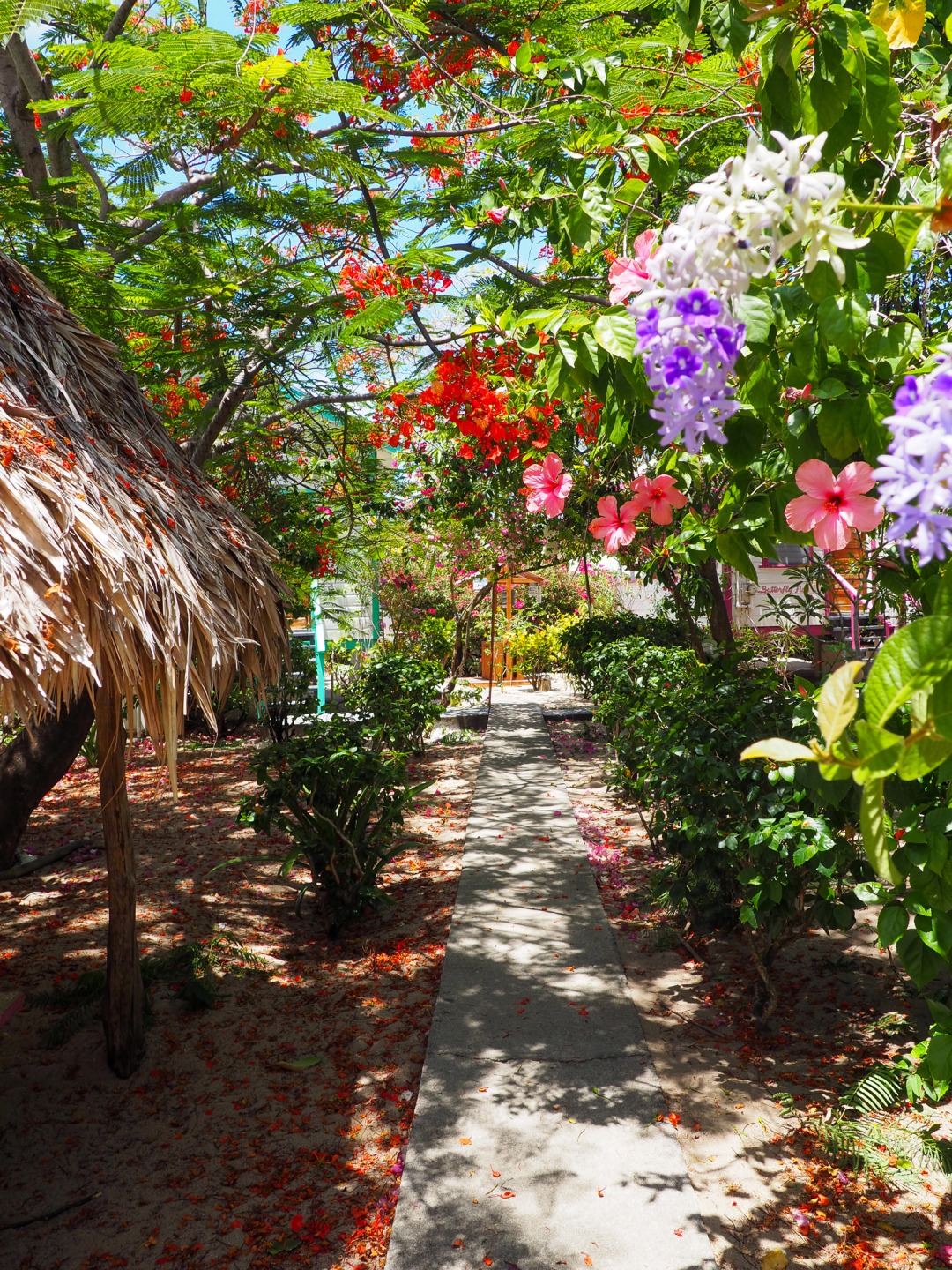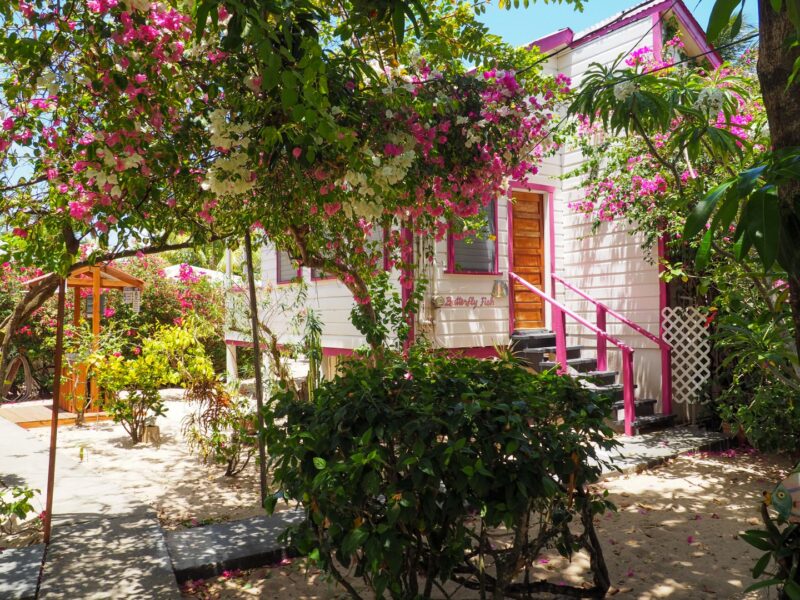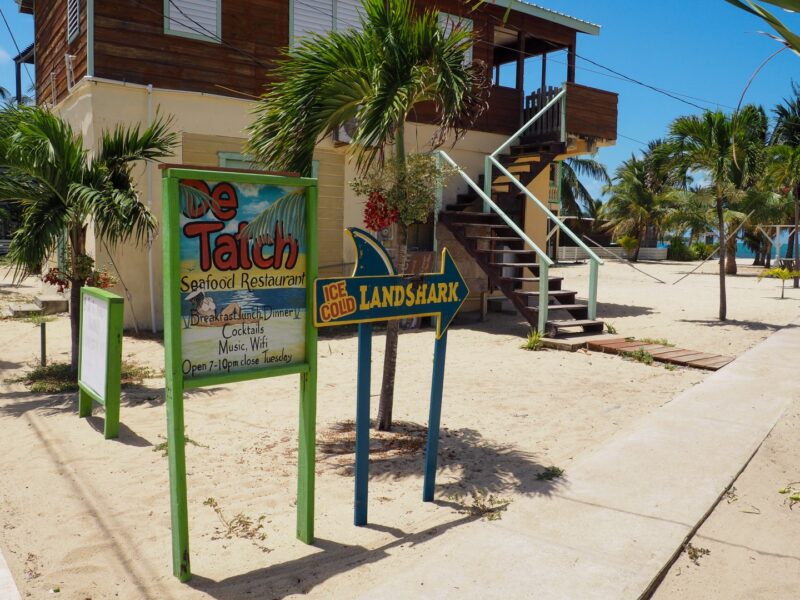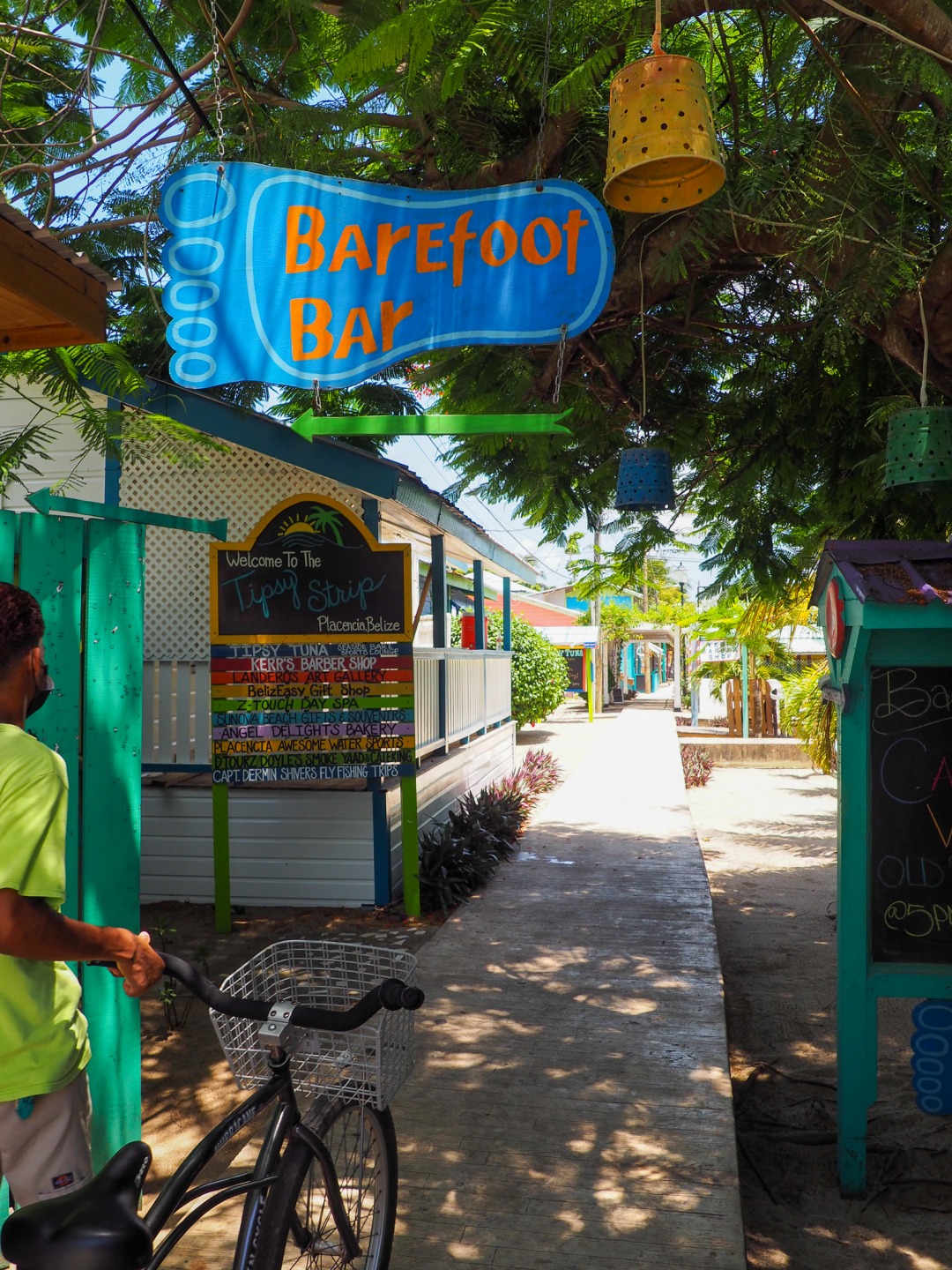 A village with a message!
Is a thief the lowest form of human existence?  This one I need to ponder…
A golden tree – cassia fistula.  GORGOUS!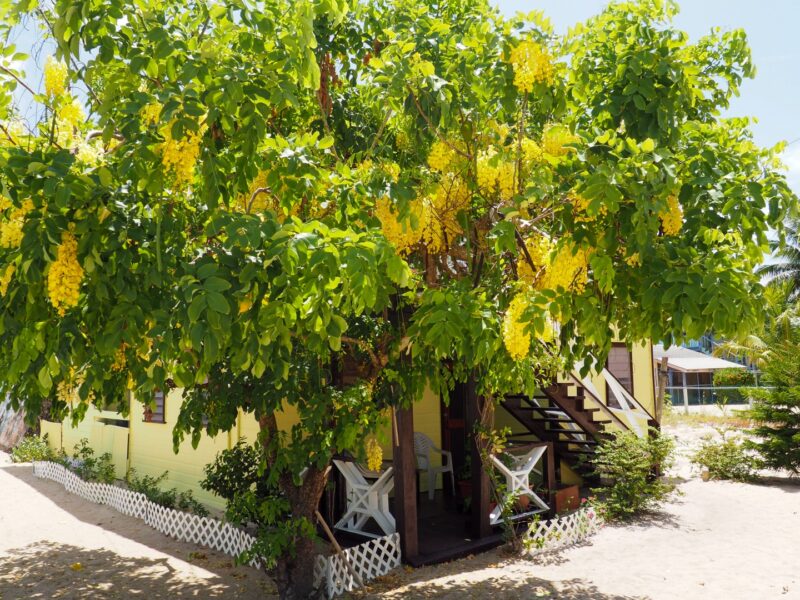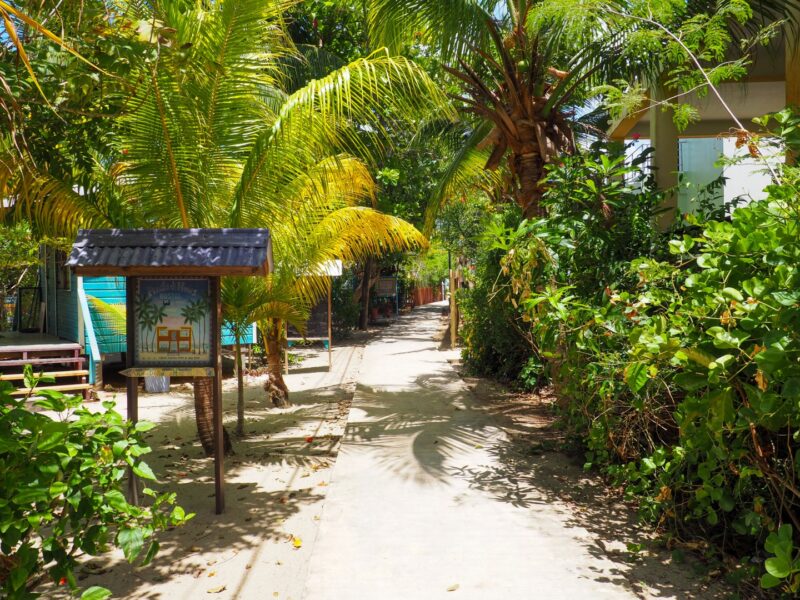 And then towards the tip of the peninsula – the end of the sidewalk.

The pretty municipal dock.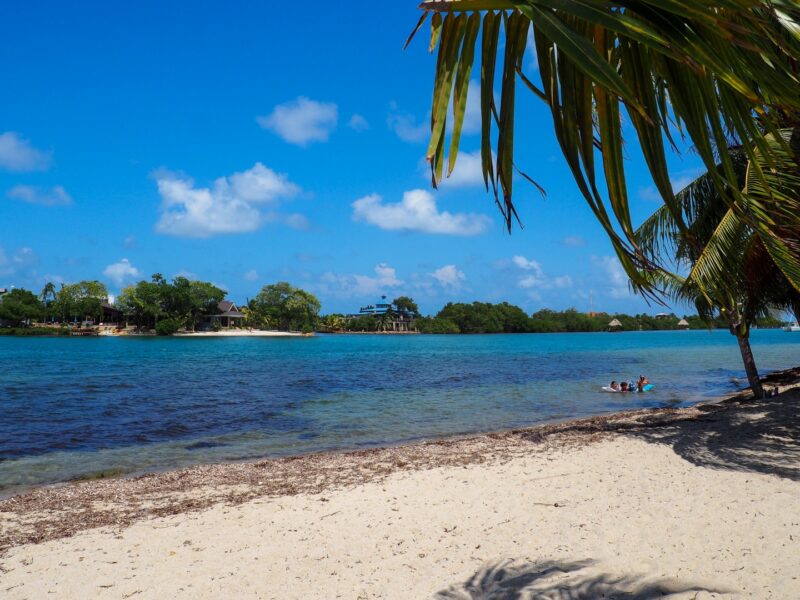 A HUGE swatch of land…well…beach….practically the entire tip of the peninsula is locally owned and there is a group of cabins for rent called Tradewinds.  Soooo pretty.  And this location!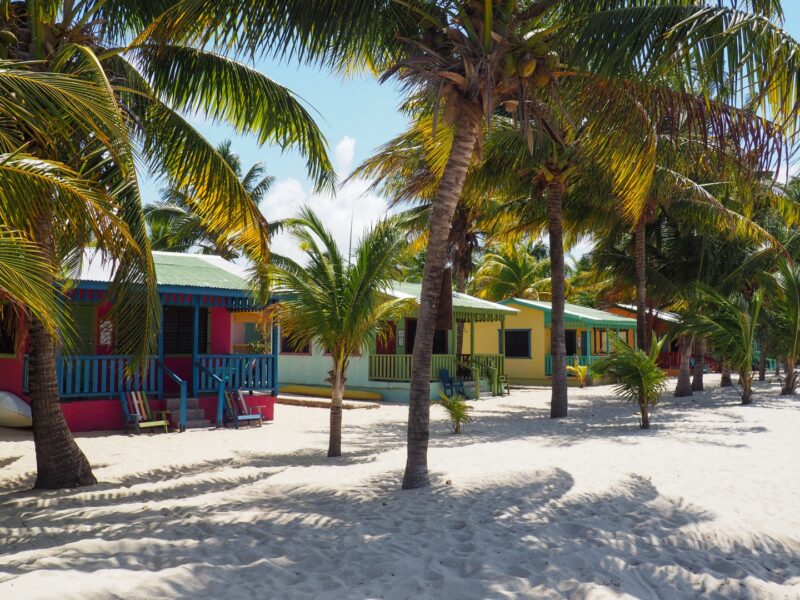 Right along one of the prettiest swaths of beach in Belize.  I went to chat with the manager…perhaps they need an onsite blogger 😉
That VIEW!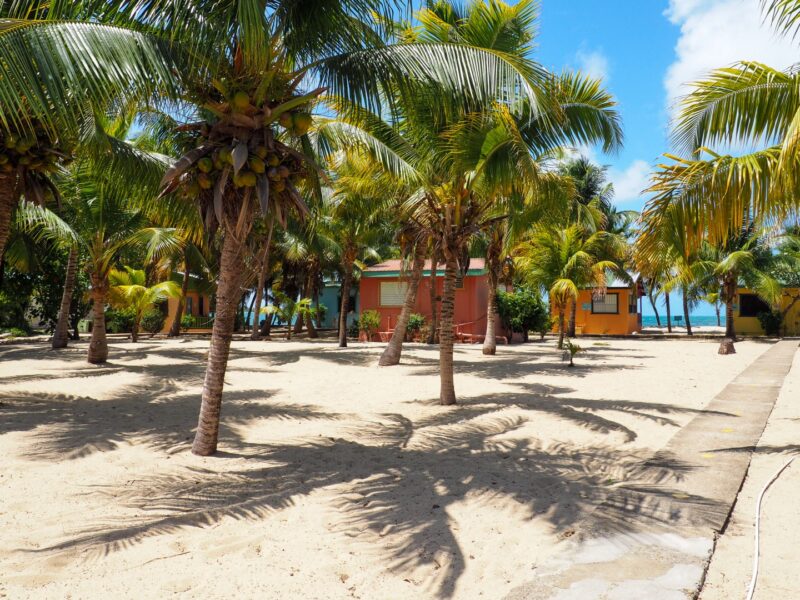 And then to the quiet road.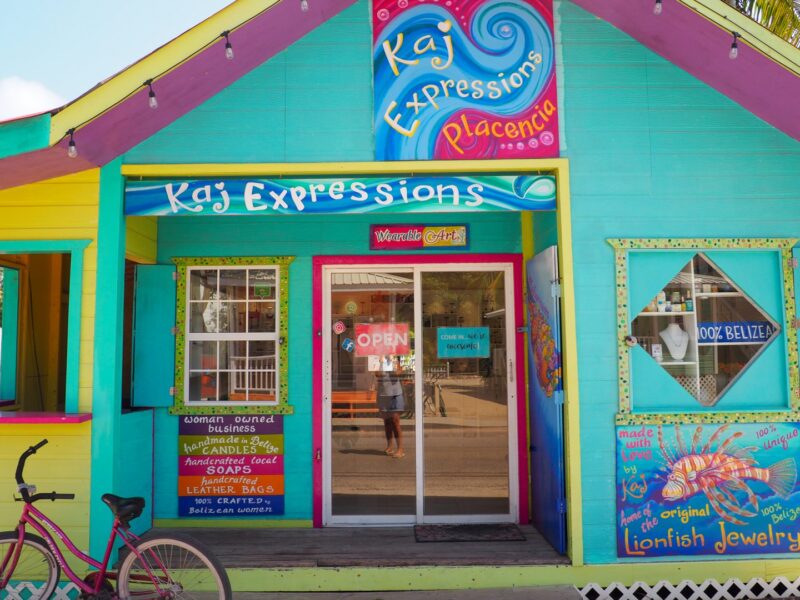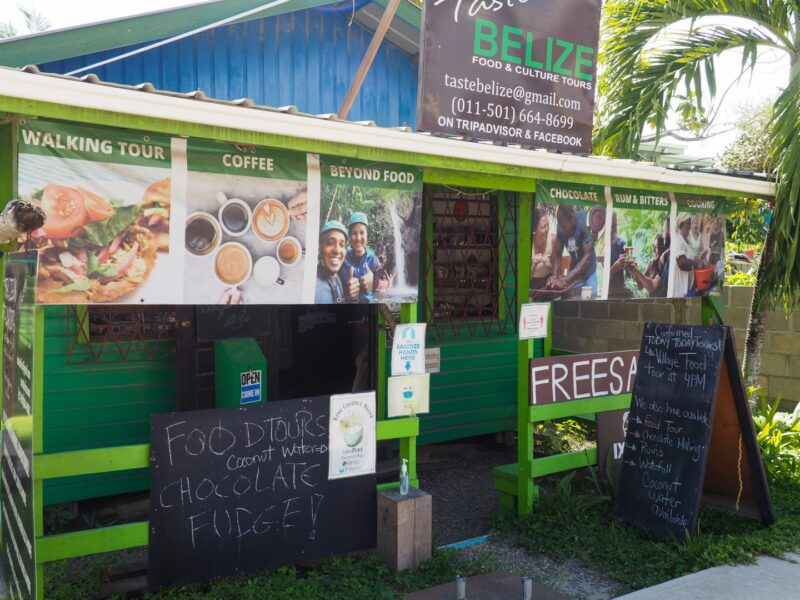 No one stops in Placencia without having gelato at Tutti Frutti.  It's impossible.
I had a double scoop – coconut and the most luxurious, really pistachio-y pistachio.
There were about 20 people – locals and tourists – in and around the shop.
And then I was off to Muna Restaurant at the Ellysian and THEIR INCREDIBLE VIEW!  And to taste a few things…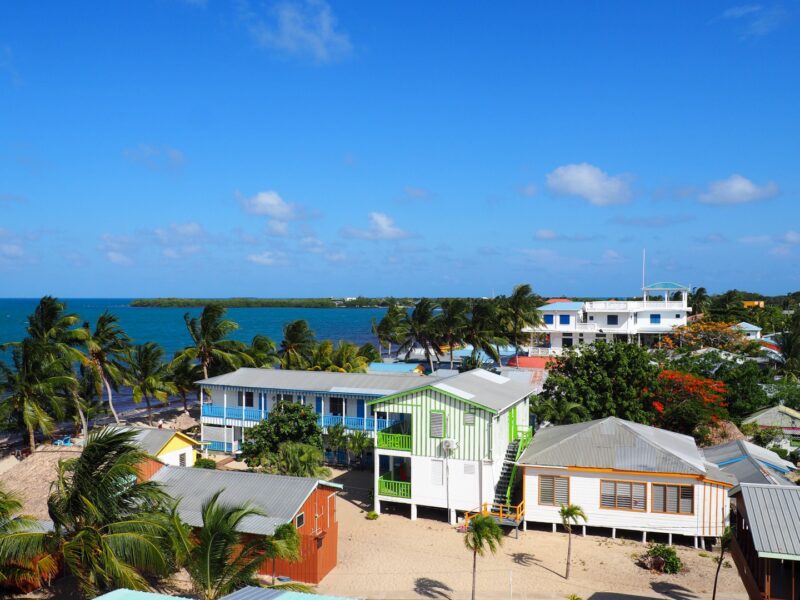 But more on that soon!
Are you as smitten as I am?  I mean…BEAUTIFUL!
For more of my posts on Placencia over the last 10 years – click here.
And stay tuned…this is only the start.