October Weather Hot & Beautiful on Ambergris Caye
Okay, okay…we are only one week into the month of October. But the weather has been hot, gorgeous, and generally sargassum-free so far. It's been like this for much of September 2023 as well. A rainy night and perhaps a grey morning here or there but we've had remarkable luck – the weather has been great.
October in Belize usually means low wind…a flat clear ocean…and that's what we are getting in 2023. I've heard it called "The October Doldrums" (pretty pics of the doldrums last year).
Doldrums sounds monotonous…depressing but if you are here to swim, snorkel, dive, or fish, it is absolutely beautiful.
Take a look at my Complete Guide to Ambergris Caye if you have never been.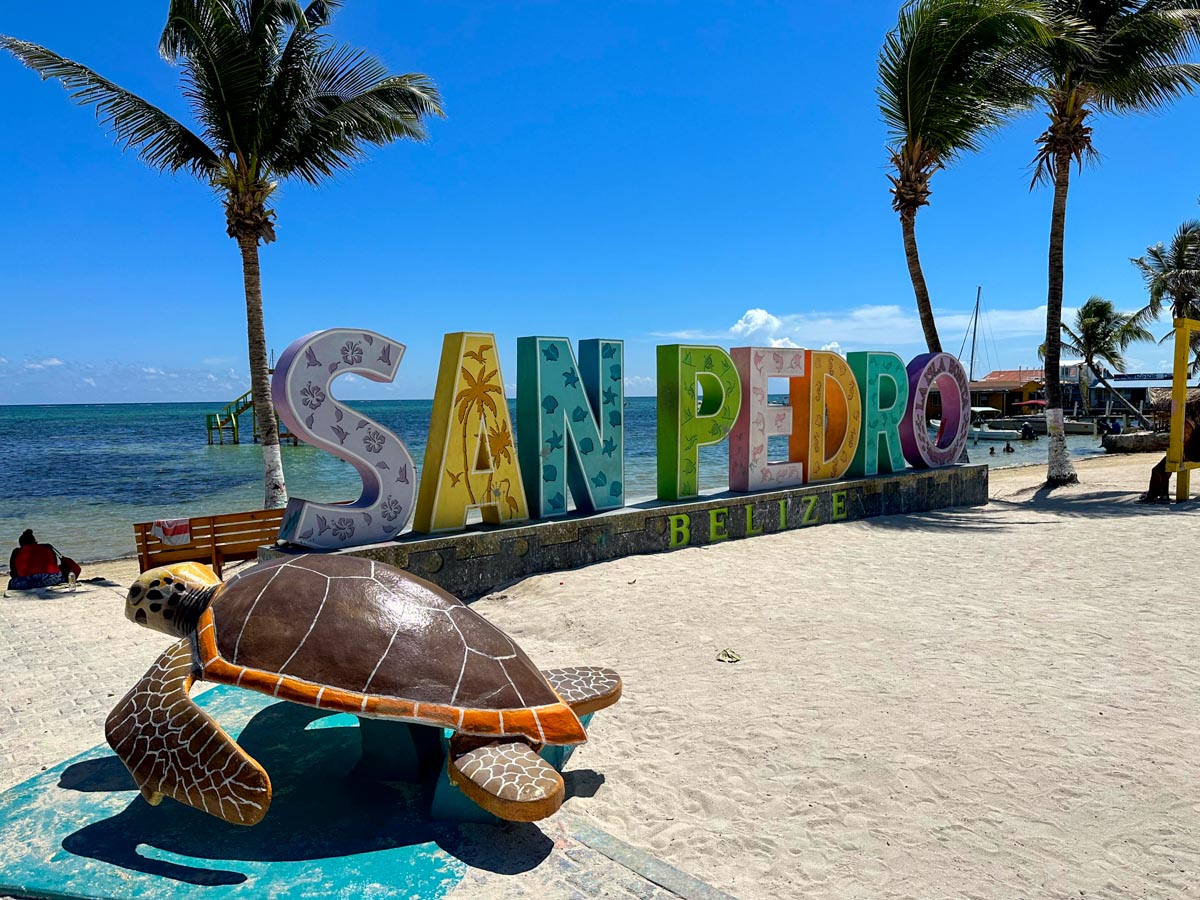 My go-to site for weather is Windfinder.com and always keep an eye on the Hurricane Center website during this time of you.
Here are some pictures I took around town yesterday so you can see for yourself.
And looping back to my golf cart on Front Street. Woof. Just walking a few blocks in this heat is something!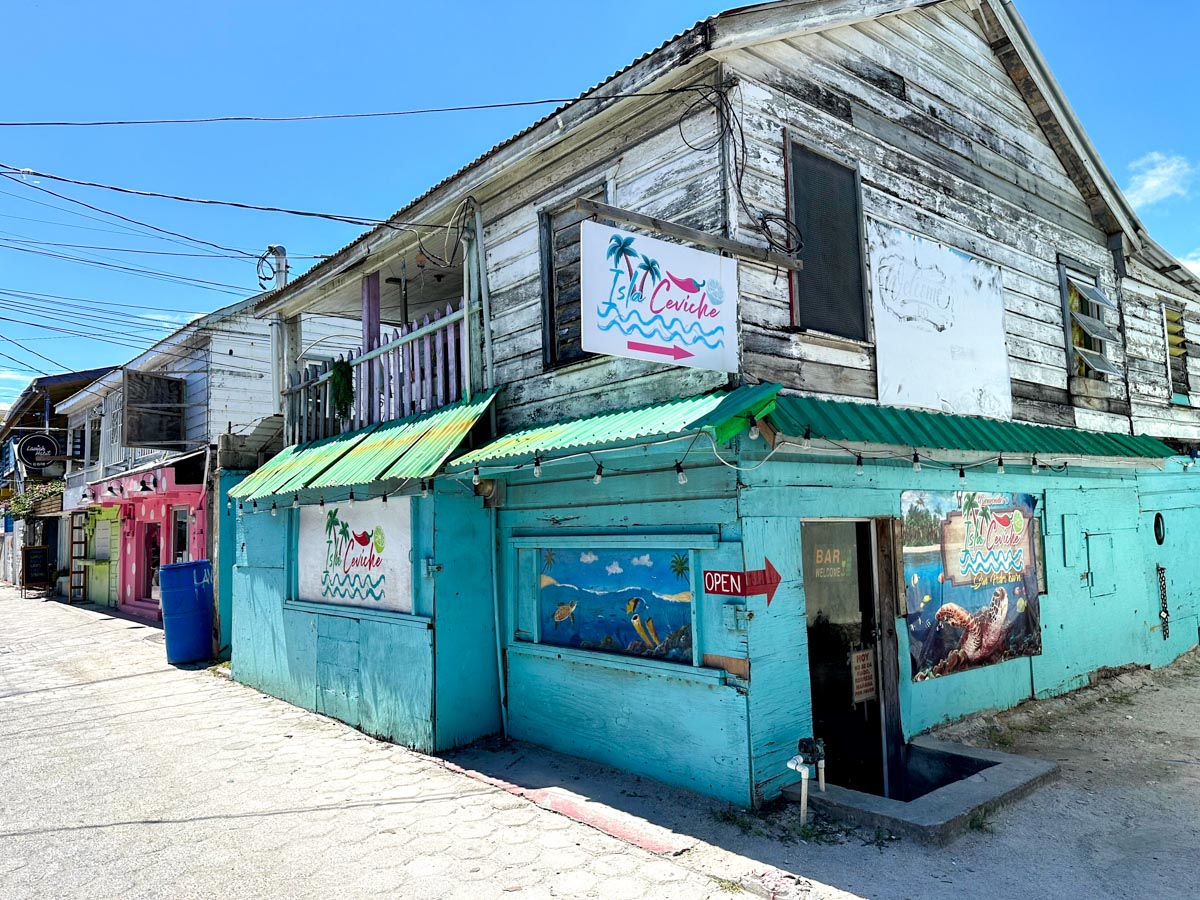 It was about noon – on a Saturday afternoon – and you can see how quiet the town is…
I headed north a few blocks for some more pics in the Boca Del Rio neighborhood. Along the beach there are quite a few beach bars…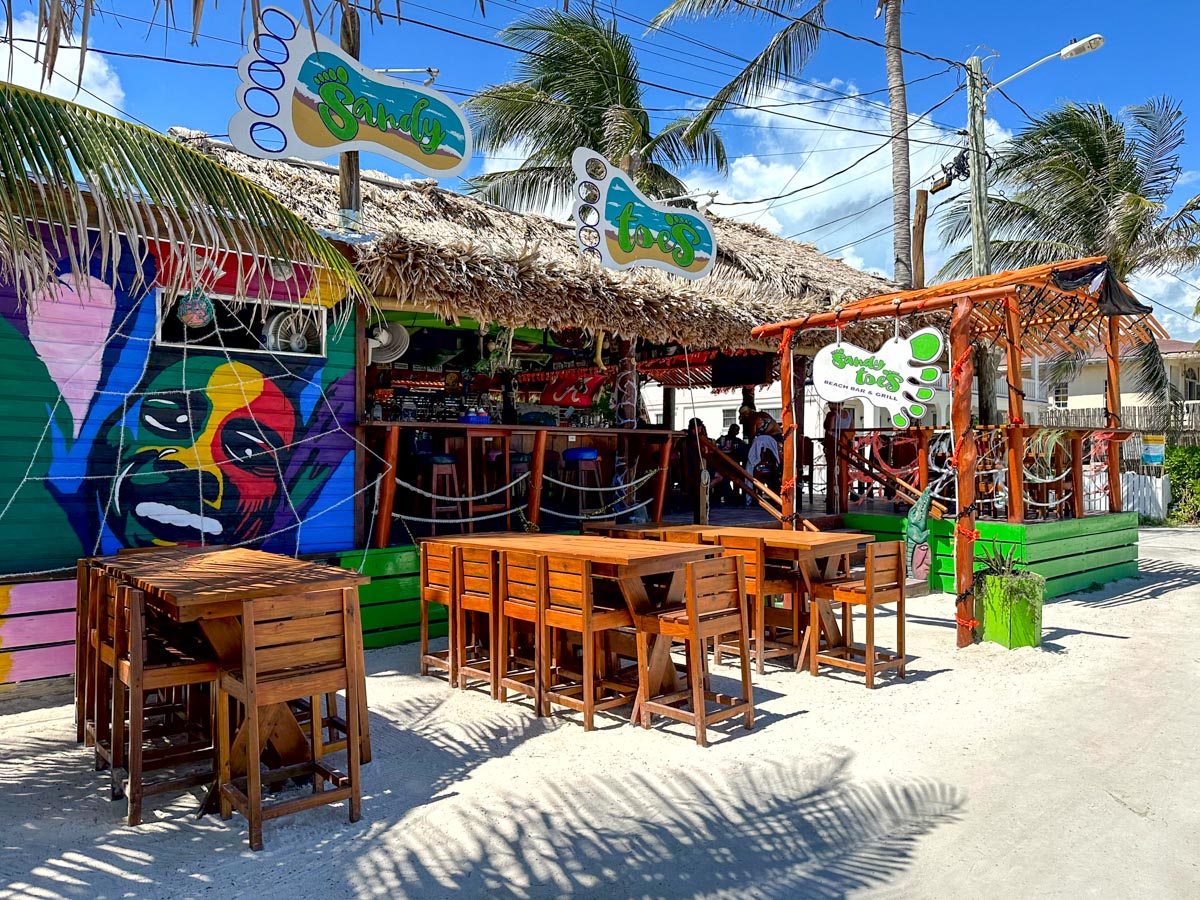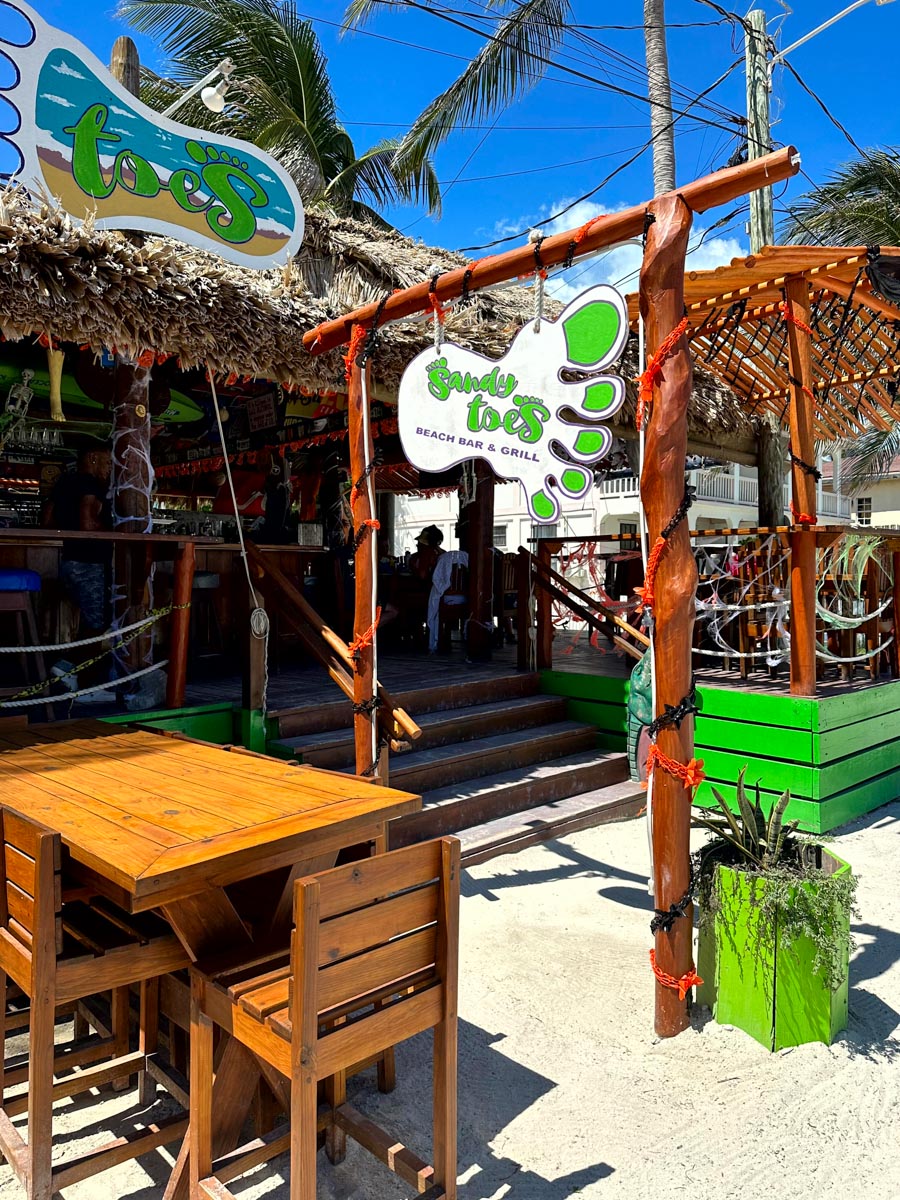 And their beach looked fantastic.
Just a little way up the beach…
This bar was Wayo's (they have since moved up the beach) and then the Ugly Duck and now High Seas.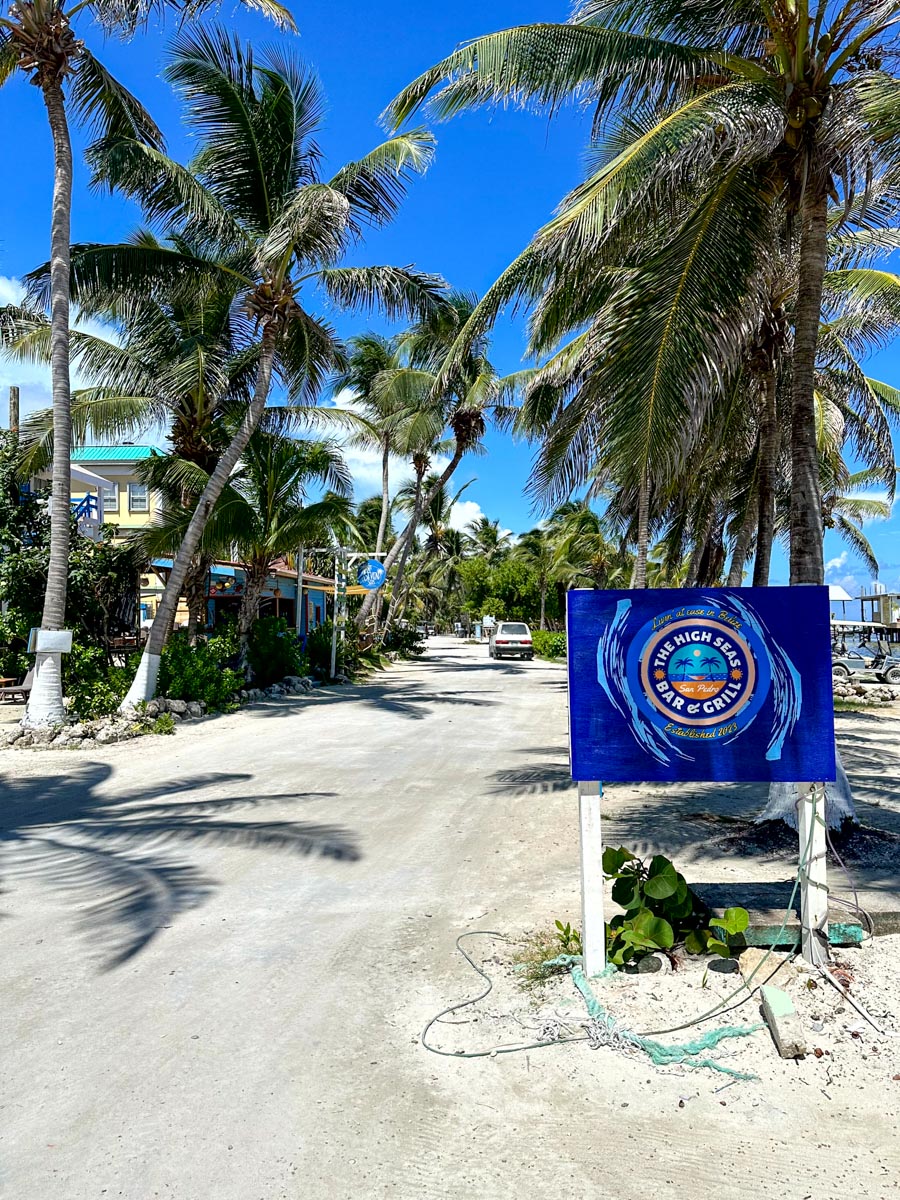 I pulled over at Hurricane's Ceviche Bar because the water looked so inviting…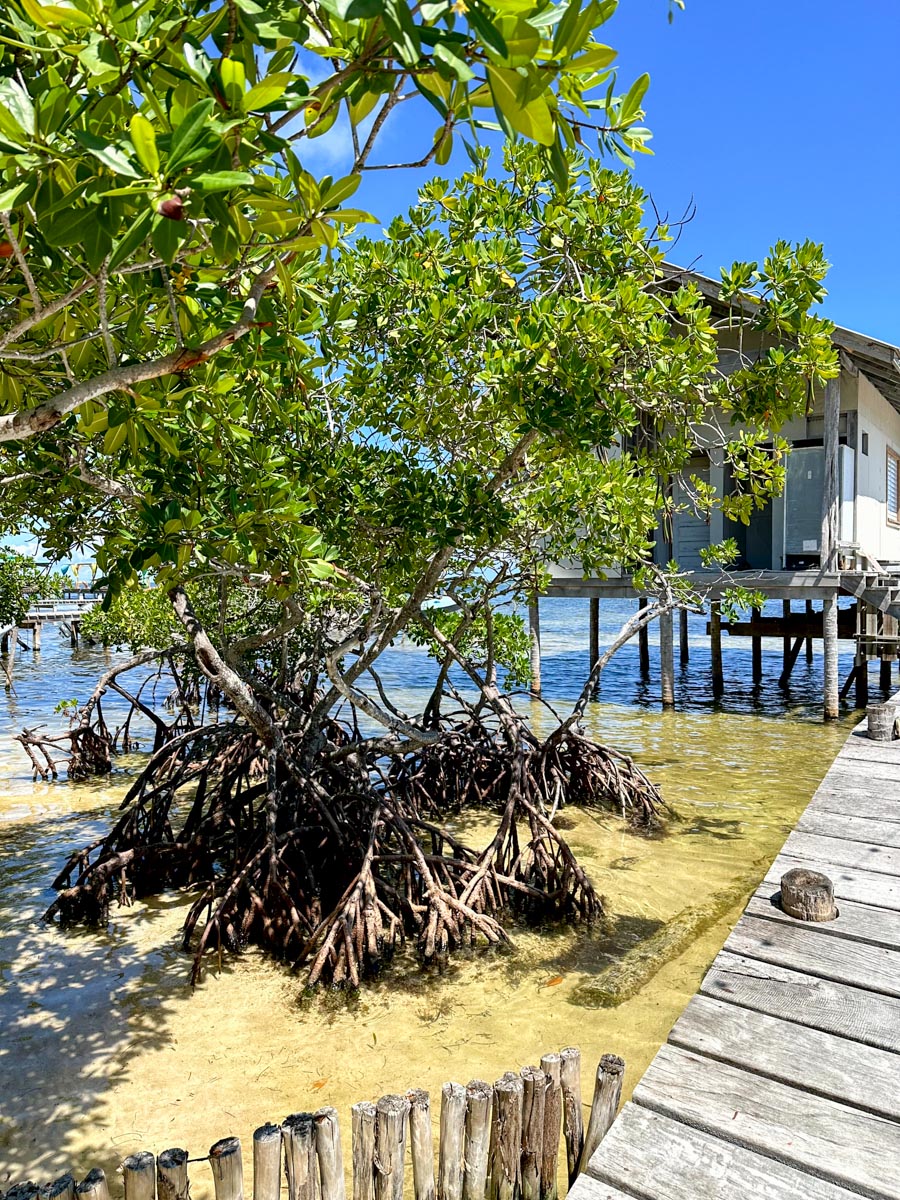 Inside the bar/restaurant…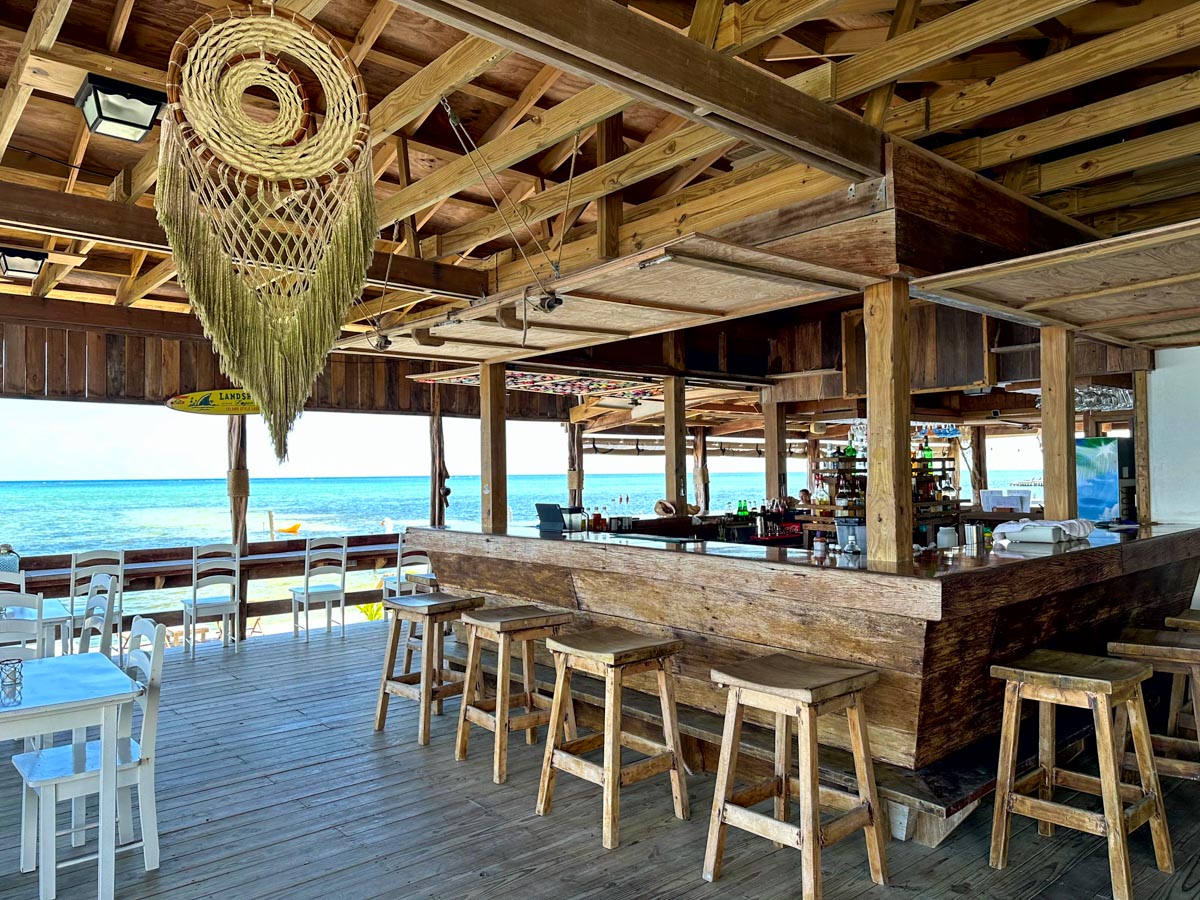 I know everyone is drawn to Secret Beach but this is right in town (as opposed to a 45 minute bumpy ride)…and how great does it look? And no crowds!
I know what I would choose.
I admired their pretty polished conch shells on the bar as I left. The favorite food here is the Queen Conch – served in ceviche, fritters, fried, steaks and just about any way you can think of. These are different.
I think the one on the right in called Triton's Trumpet and on the left, the King Helmet Conch. Beautiful.
Have a great weekend – a long weekend. In the US, Monday is Columbus Day/Indigenous Peoples' Day and in Belize, Indigenous Peoples' Resistance Day.