Impressive Tour of the Belikin Beer Brewery Certifies Me as Both a VIP & A Master
For a few weeks now, I've been hearing/seeing a few emails about a new set of courses run by Luis of the Belize Institute of Mixology.   Beginner and Advanced Bartendering classes with the catchy motto "You make drinks, we make bartenders".
After managing a bar for almost four years, I can tell you that good bartending is SO not easy.   Every jamoke thinks he can jump behind your bar and be "THE MAN".
Yes, there are guys who can make a mean rum & coke but is the barman you just hired attentive to customers, thorough?  Can she multi-task?  Does she make eye contact and greet customers when they first walk in?  Does he pour too much?  Can he up-sell?  Get creative?  Read the customer?  Can he get rid of a total asshole in a kind but serious way?   Open a bottle of wine?  Keep you bar clean?  Rotate your beer stock?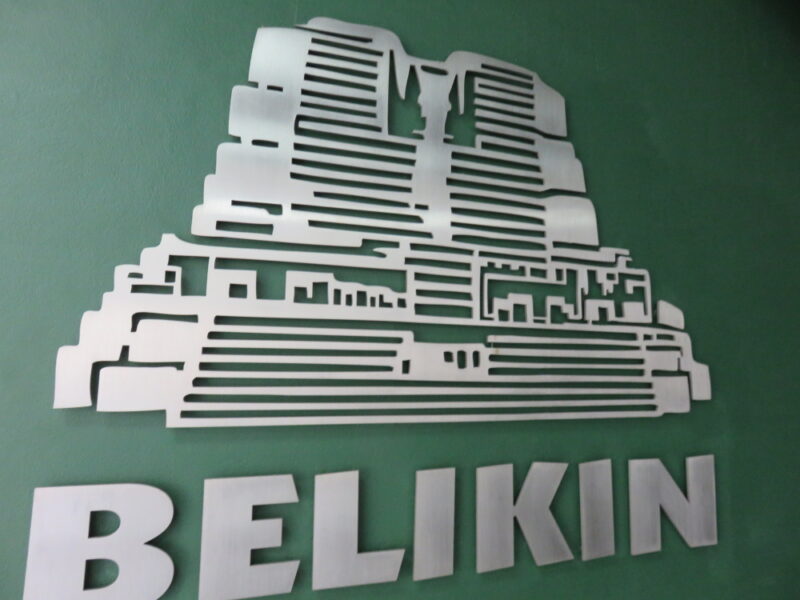 Why should he NOT taste a drink that he is preparing by licking his hand?  I HATE THAT.
Does the barkeep know the laws?  Or even just your menu?  Does your bartender attract the kind of customers that you want at the bar?
Yesterday I learned that these are just some of the skills (know is one thing, but DOING is another) taught at the Institute's 5 day courses.  But what really got me interested was the full day Belikin Beer tour and presentation that is done for all students.
I'd been to the brewery once before – for the pre-launch luncheon for the 2014 Belikin Calendar.  (If you haven't watched the preview video for 2015, you should.  It's killer.)
We were getting the full tour of the facilities, a tasting, presentations, lunch…an open bar in the Belikin taproom.  I think I'll join in.
It was the perfect day for indoor activities.
We jumped aboard at 8am water taxi to Belize City and a Belikin employee picked us up for the 25 minute ride to Ladyville.  The brewery is just next to the International Airport.
The #1 VIP parking spot is reserving for Nolan Michael – the Belikin Brewmaster.  Since it's inception in 1969, Belikin has employed German masters to blend the beer.  Nolan is the very first Belize to take on the role.  How cool…
The original incorporation certificate of Belize's largest private employer hangs in the foyer.
Up to the 3rd floor and the famous tap room.
And the agenda.  Usually lunch is a pairing menu prepared by Chef Sean Kuylen of the Sittee River Curve Bar.  He was unavailable yesterday but how cool is this?
The entire time there was an open bar.  All beers on tap.
 Justin was our tour guide through the brewery.  Love that they are giving bartenders and bar owners this hands on experience.  And for bartenders?  Direct contact with some of Belikin's management?  GREAT opportunity.
Justin took us on a tour of the brewery.  I'll try to keep it brief but who knew beer making was so interesting?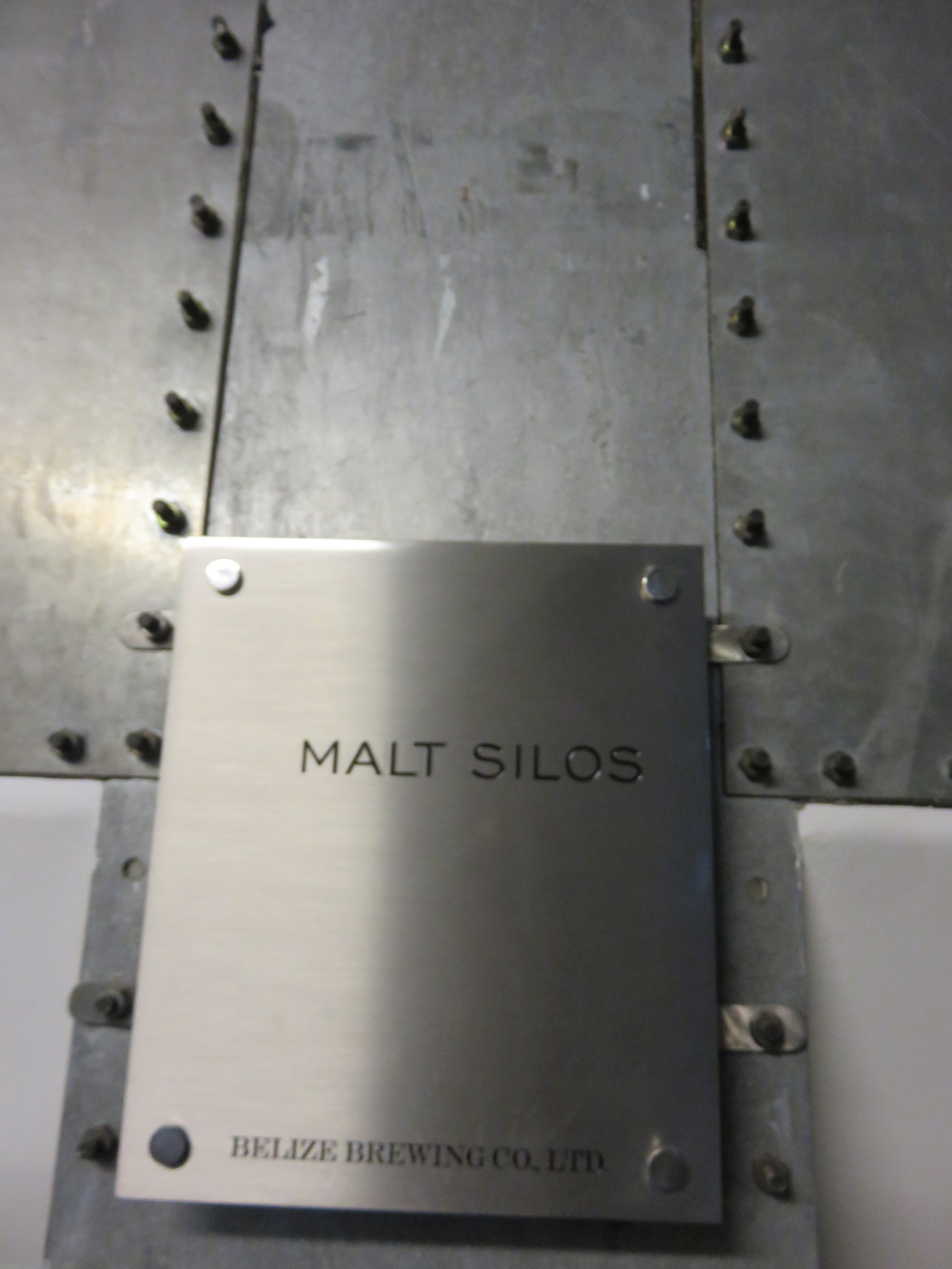 The laboratory…
And the ingredients – there really isn't much in beer but SO MANY factors effect the taste.
Barley, hops from Washington States Yakima Valley and Belizean sugar.  Yeast and water.
I became fixated on the top layer – the rabbit pellets or the hops.  What is a hop?  What else is it used for?  What does it look like growing?  Justin made it even more intriguing by telling us that the plant is related to marijuana.
Well…here's a picture.
It only really grows along the Northern 48th parallel – the "hops belt".
I tried to find a map of the "belt" but google only provided me these.
Does this make my beer gut look fat?  Maybe just tattoo the word LOSER on your forehead?
Hops, in the end, provides the bitterness – to offset beer's natural sweetness.
Apparently Michael Bowen, the CEO of Belikin, too finds hops fascinating.  Despite the fact that we are located at the 17-18 parallel (latitude-wise) – 30 x 69 or over 2000 miles away from the hops sweet spot.  We were told that he vows to grow hops in Belize.  I AM WITH YOU!
We continued our tour.
Condensation keeps the floor slick…
Once brewed it goes into fermentation tanks for about 30 days.  Each tank is three stories high and holds 8000 to 9000 cases of beer.
And then outside to the bottle area.  Schlemeil!  Schlimazel!   (If that doesn't put me firmly in "middle age", I'm not sure what does.)
Stouts were flying by.
We headed back to the tap room to pick up our badges.  The one that I've been waiting YEARS for.  Now, I am OFFICIALLY a Belikin VIP.
And the next part of the course – tasting and differentiating between the Belikin products.  How is Regular different from Premium?  (Premium contains two different barleys and three hops – making it more complex.)
We ate lunch – were free to order more beers.  And had a presentation from Dr. Cuellar, a GP working in San Ignacio.
I was not sure where this was going?  Are you going to look at pictures of rotten livers?  No.  He gave a super interesting, informative, practical interactive talk about how to keep you and your customers safe and happy.
Happy Customer.
The guy pounding on the bar demanding his next drink?  Red flag.  As the bartender, you have complete control over serving the customers you want to attract (and have return) to your establishment.
And there was a little talk about shrinking gonads and impotence.  You've got to hit on all bases.
In the end…we were all made Belikin masters.
Fermin, the overall course instructor, receiving his certificate.
Our whole crew.  (Yikes…is my head really that small?)
And we received some very cool gifts along with our certification.
I loved every minute of this tour.  Crazy interesting.  Incredibly professional.  Great, enthusiastic people.  And you leave feeling like a VIP – like you want to tell everyone how great Belikin beer is.  And how all that other stuff that is shipping in on HOT containers (did I tell you how sensitive beer is to heat and light?) is just not cool.
Let's just call those other guys "container beer".
We were driven back to Belize City – and the entire way my fellow masters were talking about how to get people drinking Belikins.  Suggest they try all three of the lighter beers – now we can guide them in a taste test!  Make them a Lighthouse Beer-garita!
Fantastic.  And with just this day as an indication – this was just one of the five days in the Mixology course – I think every bartender should be forced to go.  Beginners for only $300bzd?  Crazy good deal.
And maybe I need to have a contest to give away that stein.  Oh the shipping costs!