My Long Easter Weekend on Ambergris Caye…Sigh. Now Back to Work!
I've said it before, I'll say it again.  A four and a half day holiday is simply the most wonderful idea.  And, I think, one of the very best ways to judge how civilized a country is.
Also a great way to measure the greatness of a civilization is how they treat their weakest members.   Or Gandhi's quote highlighted at the Belize Zoo:
But let's just agree, that having Holy Thursday, Good Friday, Holy Saturday, Easter Sunday and Monday off of work, spent with family…whether you are religious or not…is pretty great.
Here are some pictures from the weekend.  We wait for Correspondent Kardashian to fill us in on the party scene that was town.  He was definitely putting his all into it…
Love the Caribe beer shooting gun.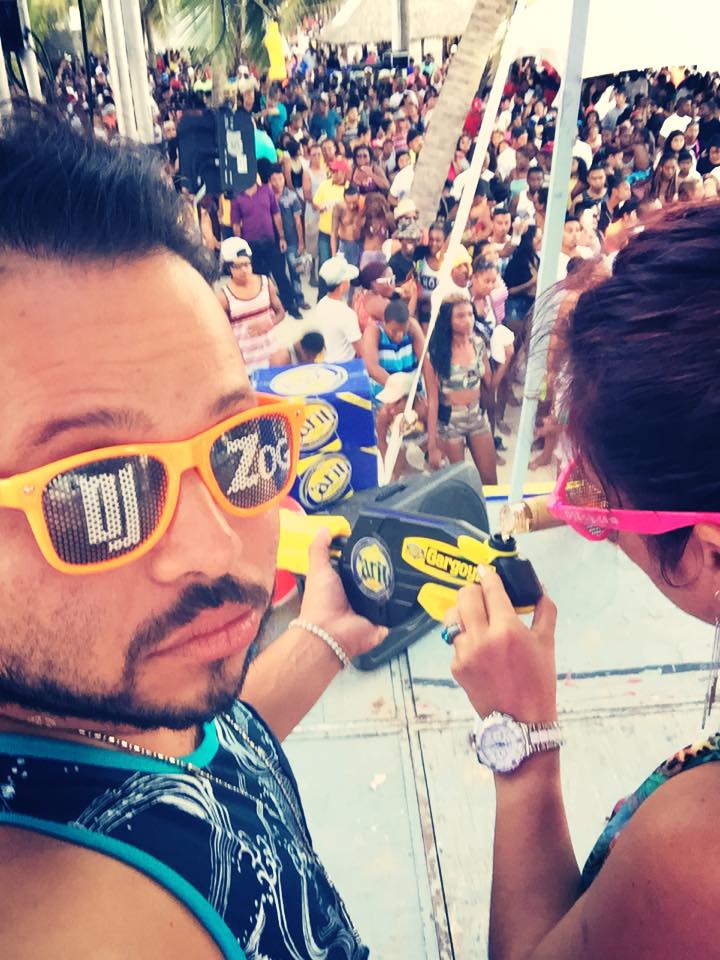 I would guess…and it's just a guess…that at least 3000 people visit the caye from the mainland.  Maybe more?
Many headed to "Secret Beach" which is clearly a secret no more.  Thanks for the picture Melody.  (She does make the island more beautiful…)
My weekend was a bit more low key.
Beautiful and tasty hot cross buns from The Baker.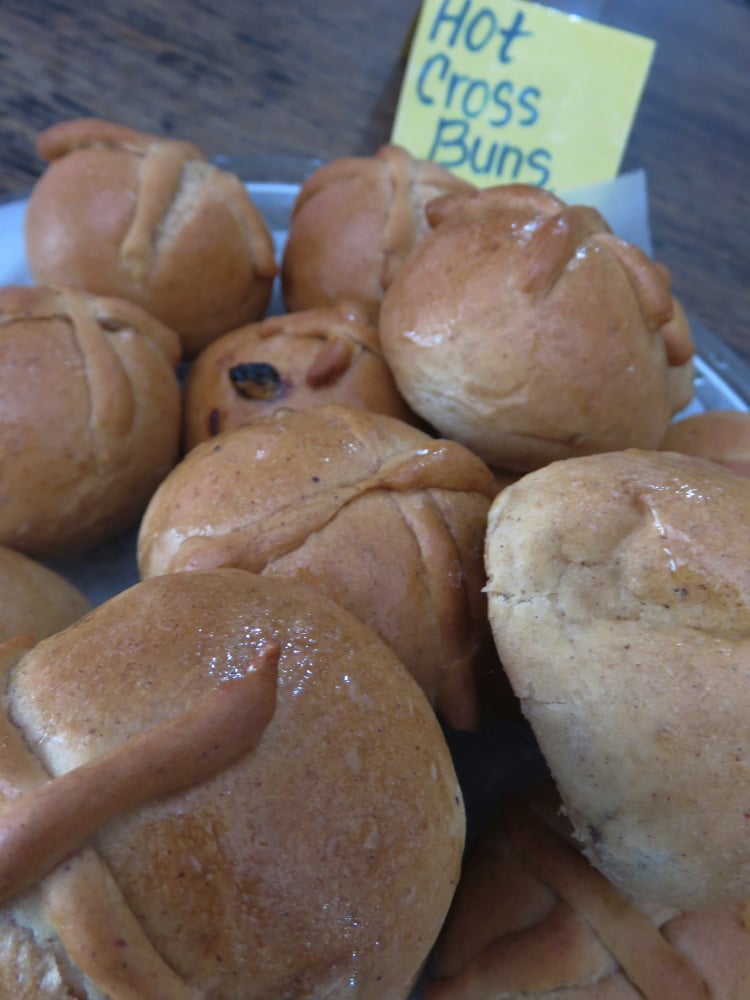 Liquor is NOT for sale on Good Friday in all of Belize.  Belize City, it went back on sale at 6pm, San Pedro, not until midnight.
Friday night, I attended a super fun Passover seder at my good friends' place.  I brought Yiddish names for everyone…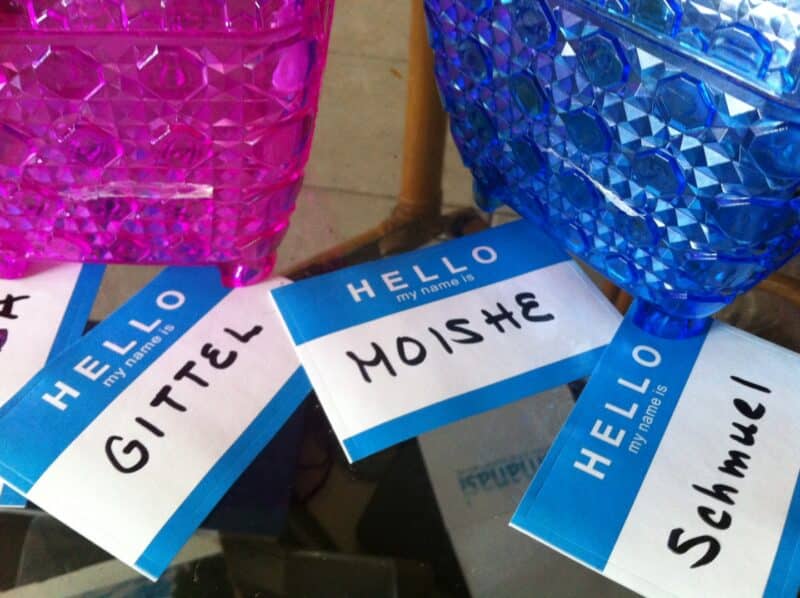 All in good fun.  And what a FABULOUS meal prepared by the new incoming chef at Casa Picasso.  Mmmmm…roast lamb.
Saturday.  Gorgeous.  I spent part of the afternoon as a fly fishing guide on the lagoon side of North Ambergris.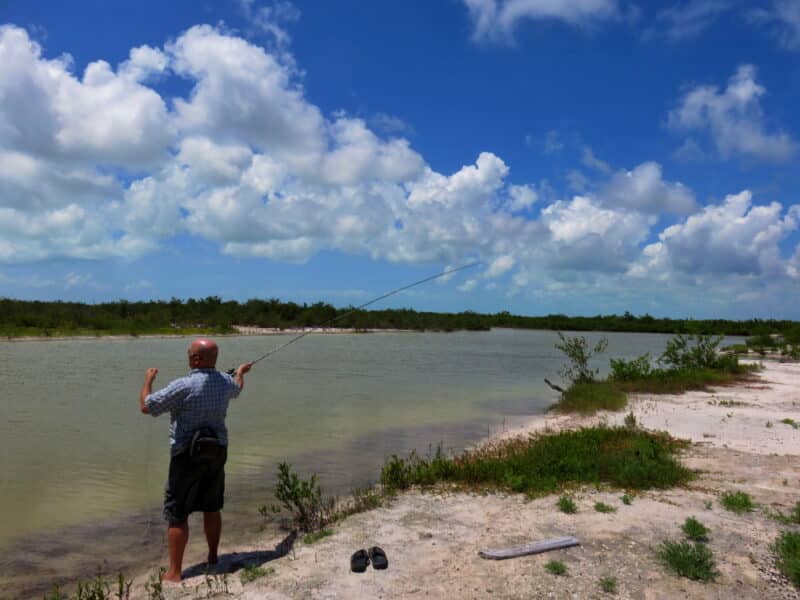 And then a walk along the ocean side…from Xtan Ha Resort up to La Beliza.
The water up there, in the Mexico Rocks area…is electric neon blue.  A photo taken through polarized glasses.
Unpolarized the effect is equally amazing.  Low tide…it's just gorgeous.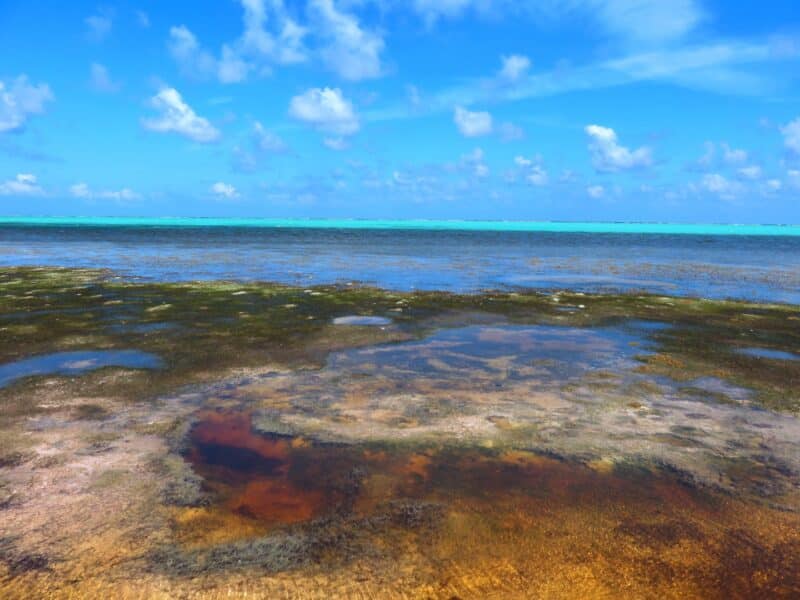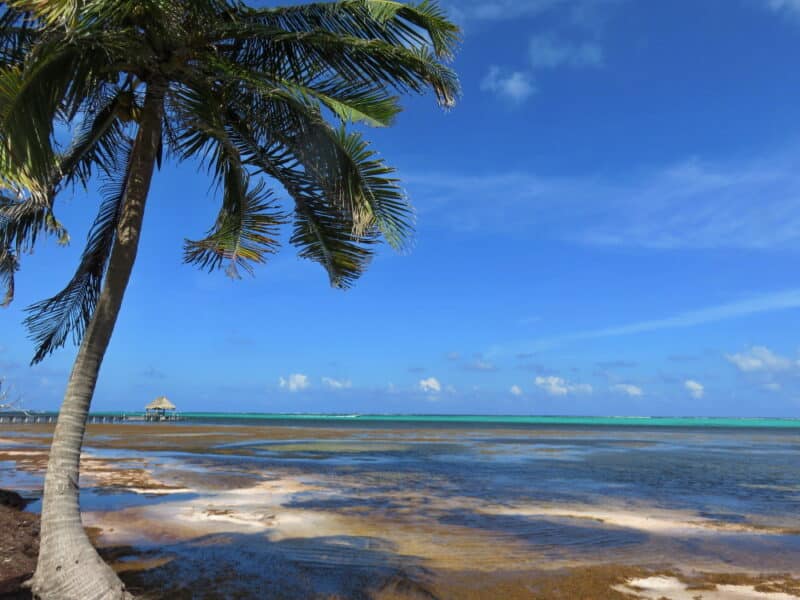 Saturday night's  moonrise were just miraculous.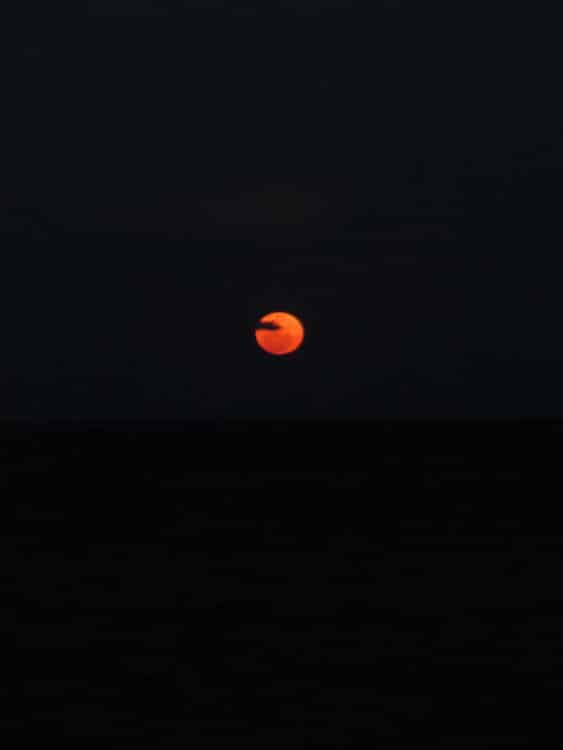 Easter morning?  Again…beautiful.  I took a taxi to the bridge…
I passed these lovelies on the way up…
Love the scowling and I don't blame then…I bet everyone wants to take their photo.
This house just north of Palapa Bar decorated with "easter eggs" on the beach.  So super festive and fun.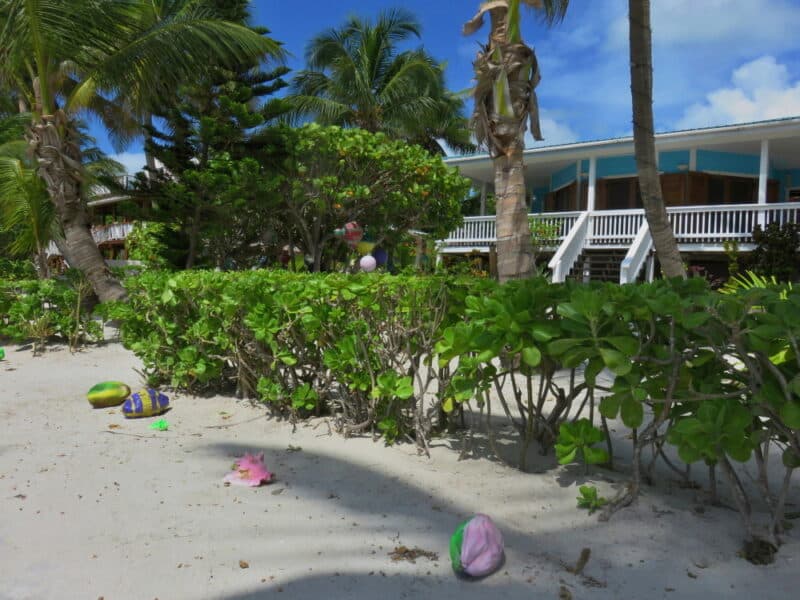 The lovely hammock swinging in the wind at Ak'Bol…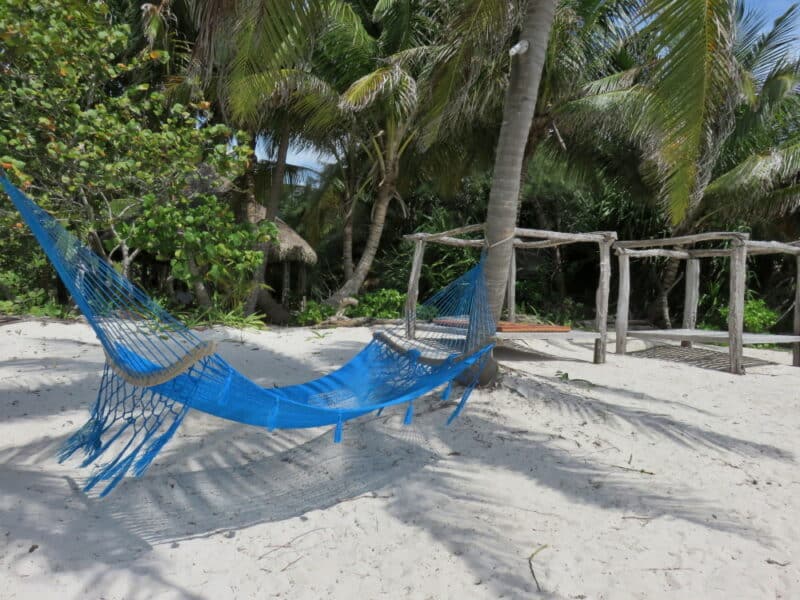 Lady in red hat walking in the other direction…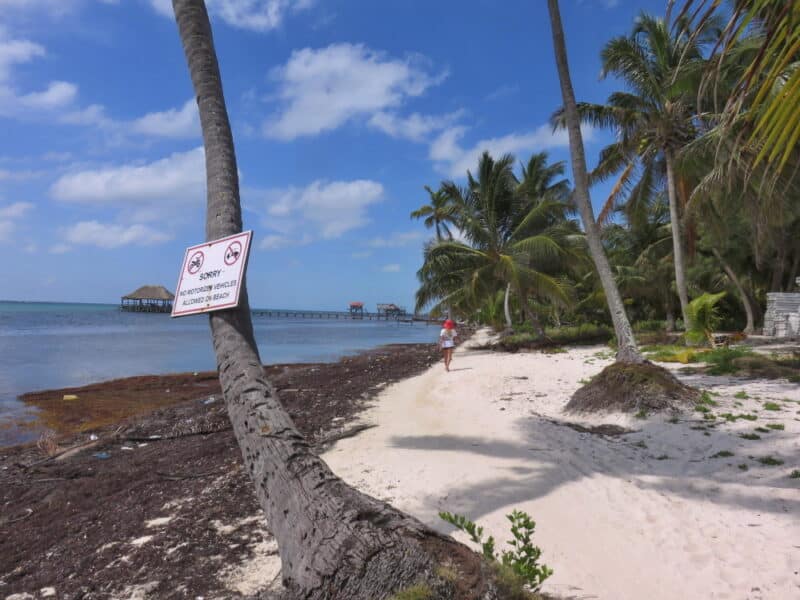 One GORGEOUS day for an Easter egg hunt.
Easter Monday is a bit of a recovery day…from the food…
…for relaxing…
…and for one more ridiculous sunset.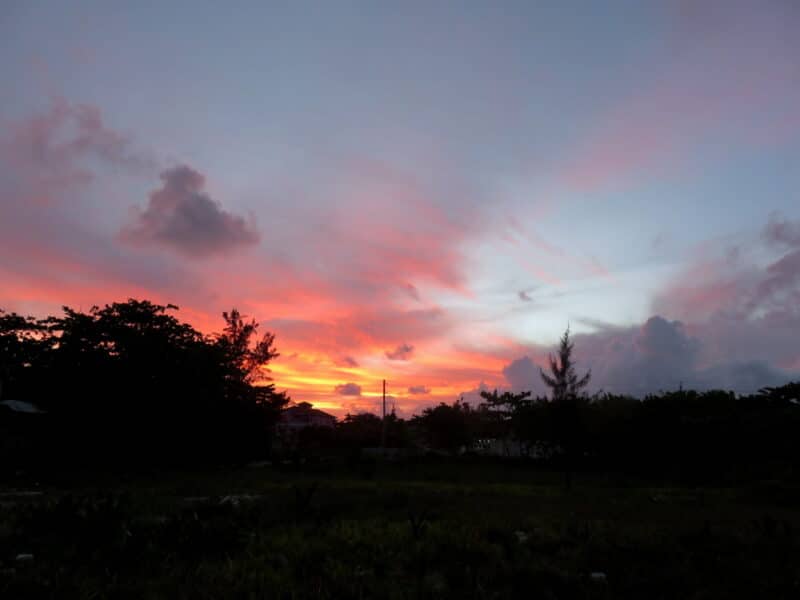 A long holiday, a full moon, a lunar eclipse, a blood red moon, weather perfection…
I had such a great weekend…I am hoping that you all did too.  Now.  BACK TO WORK!