There is a Difference: FULL SERVICE Snorkel & Caye Caulker Tour on YOLO with Island Dreams Tours
Horace, the Latin poet, penned "carpe diem" or "seize the day" sometime around 25BC and just over 2000 years later, Drake, the R&B star, along with Khloe Kardashian popularized YOLO or "you only live once".  Same idea, right?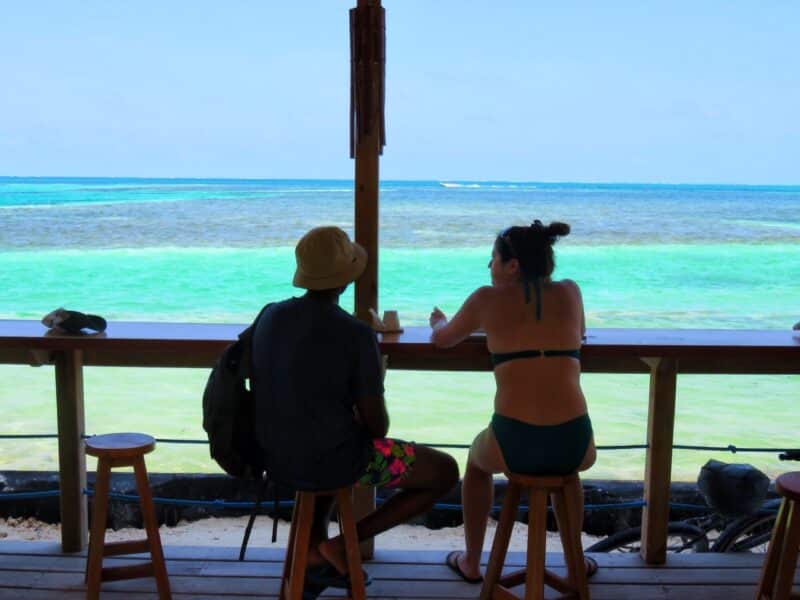 Yesterday, I took a ride on the beautiful 40 foot, custom built (here in San Pedro) catamaran "YOLO".  A ride out to Hol Chan, Shark Ray Alley and then beautiful Caye Caulker and I can attest:  this boat and the crew are one of a kind.
Easiest to just show you.  We met up with the crew on the Fido's Dock at 8:45am.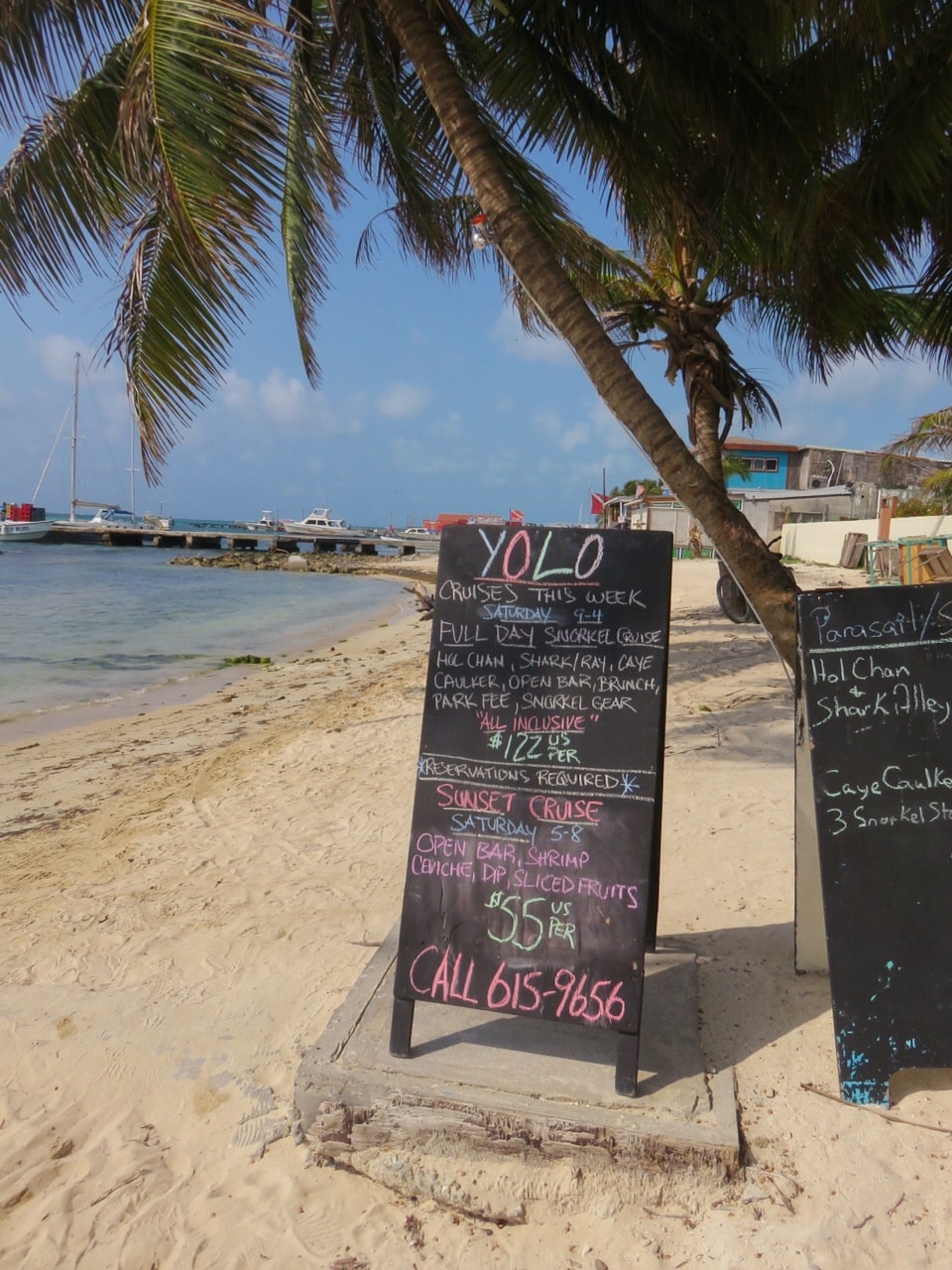 There were 16 of us in all…and there is SO MUCH ROOM on this boat.  For lounging (in and out of the sun), chatting, getting ready to snorkel…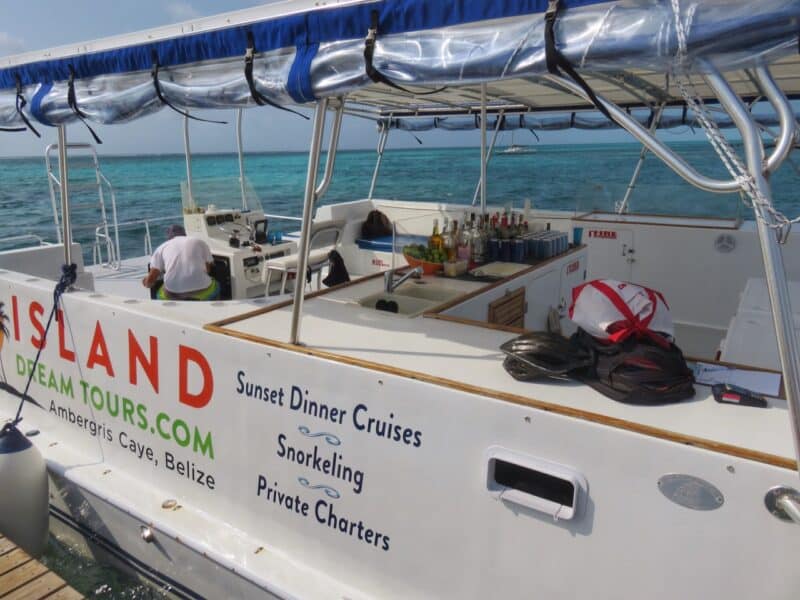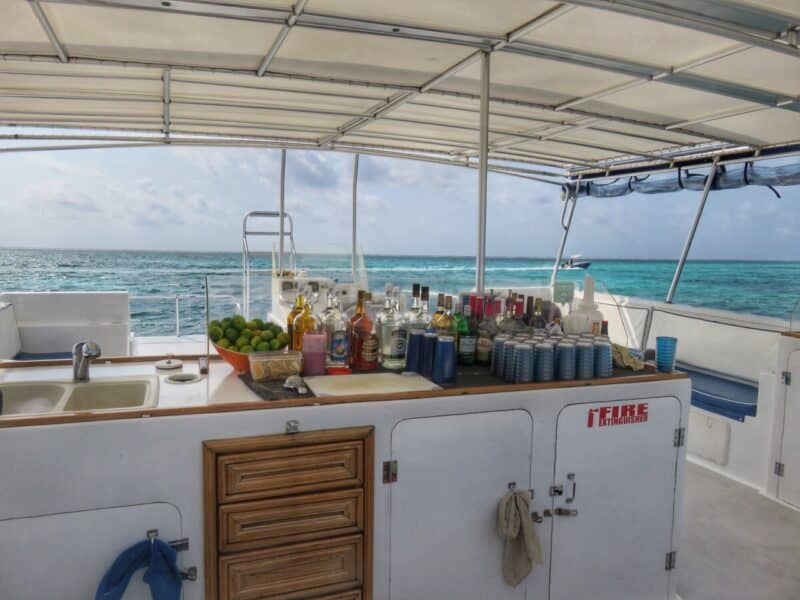 The hot food was loaded onto the boat.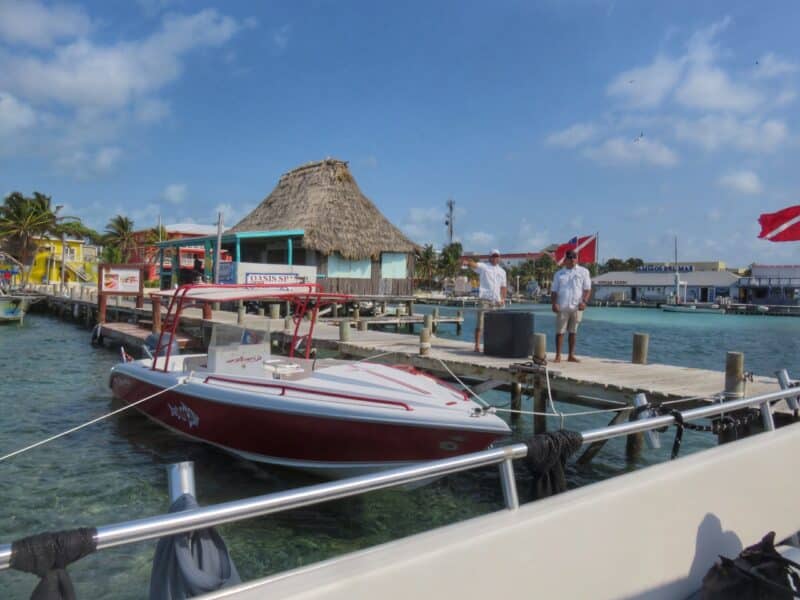 The full bar was being readied.  If you like Gin & tonics or a glass (or 3) of white wine, this is your boat.  What other trip gives you a menu of cocktails?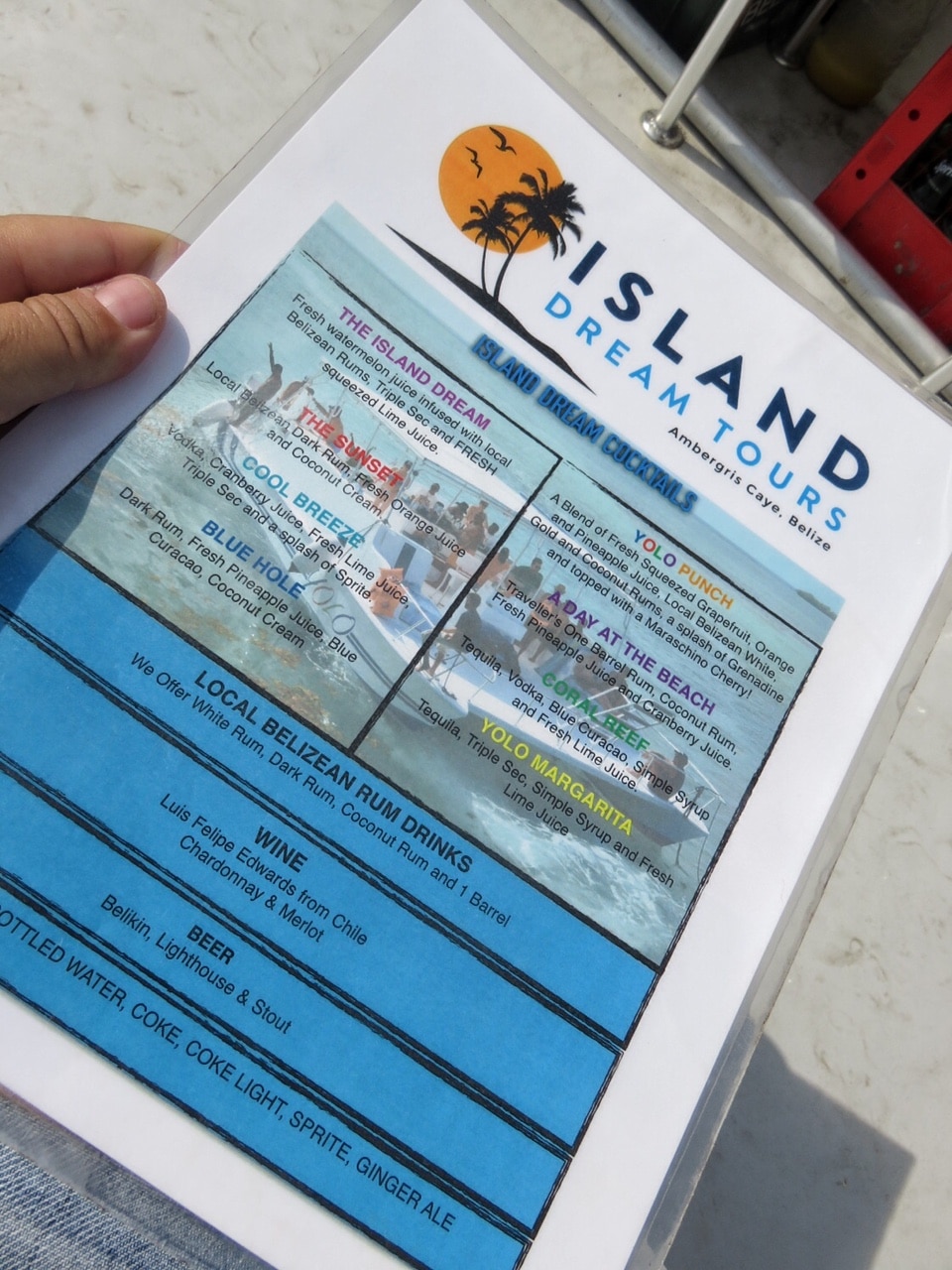 There were 5 crew members for the 16 of us…I thought it was going to be too much.  But these guys were hustling…and we kept them busy.  2 bartenders and 2 crew members to tend to the guests.
I don't think anyone's cup got below 1/4 full without being asked for a refill.
The service was perfect.  We headed out – cruising towards Belize's most popular snorkel spots.
First stop, Hol Chan Marine Reserve – turtles, fish of all colors and gorgeous coral.
Us passengers split into two groups – and headed out.  Our crew was SO good with the first timers…really taking extra effort to make sure the masks fit properly and that they were comfortable in the water.
Next to the sharks…and then on to Caye Caulker.  Our sister island was looking PARTICULARLY beautiful.  We headed along the leeward side so that we could enjoy our brunch with a bit less wind.
And watched two dolphins play in our wake.
A totally impressive spread.  
After eating, we headed through the split, passing the Lazy Lizard.
We pulled up to one of the docks…our shoes were ready to slip on.  Thanks guys.
I headed down to the Lizard and then took a walk around the island.  We had 2 hours…more than enough time to get a feel for Caye Caulker – especially since you've already eaten.
They have a new mural on the outside.  Wonder what was wrong with the old one?
Old.
New.
I walked farther south…not far…to where they have reclaimed a bunch of beach.  It's actually amazingly gorgeous.  I was shocked by how few people were there.
A few more pictures of Caye Caulker (I took about 75 more that I will share with you this weekend)…
One of those perfect days…and then time to head back to San Pedro.  Super comfortable, plenty of places to lay around and quick.  We were back to the caye in about an hour.
AND when we arrived I learned a new word "Roadie".  A drink "for the road".  Our amazing bartending team mixed drinks in to-go cups as people got off the boat RAVING about the trip.
Thanks guys – Mikey, Daniel, Clive, Jose and Andy.  The trip absolutely rocked.  I'm pretty sure…in fact totally sure that I seized the day.
To book your own trip, check out their website – all can be booked right on line.  AND follow the very active Facebook page.  They let you know what trips are going out when…which is very handy when you are visiting Ambergris Caye – and update you with lots of pretty pictures of the island.