Quiet Luxury on South Ambergris Caye, Belize: Pelican Reef Villas
Friday, about mid-day, I walked south to Pelican Reef Villas located in quiet, lovely South Ambergris Caye, Belize.  It's a walk I haven't taken in TOO LONG – here's an outline of the 1 mile walk that ends in some coconut dragons – and it's as lovely as ever.
Mostly residential and colorful…
Don't be frightened by the name of the neighborhood.  I walked through the beach-side entrance…with a quick walk out onto the dock.  Perfect for lounging and swimming.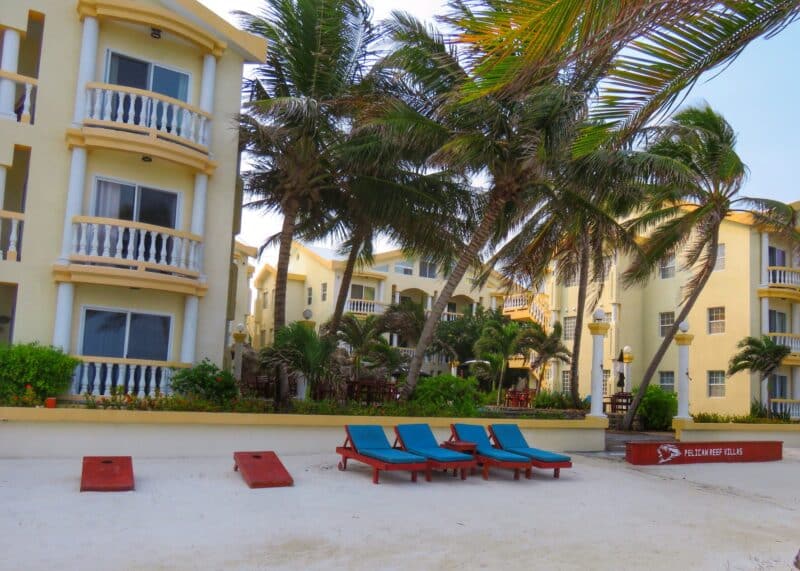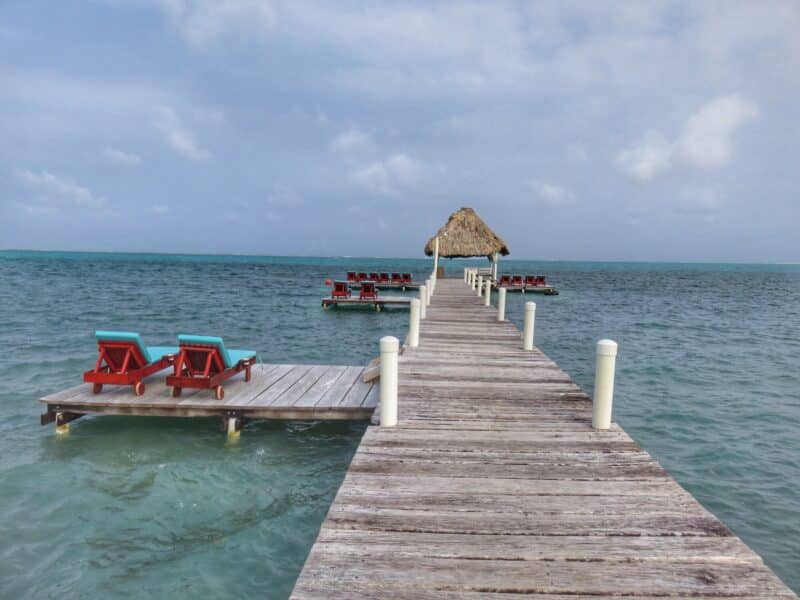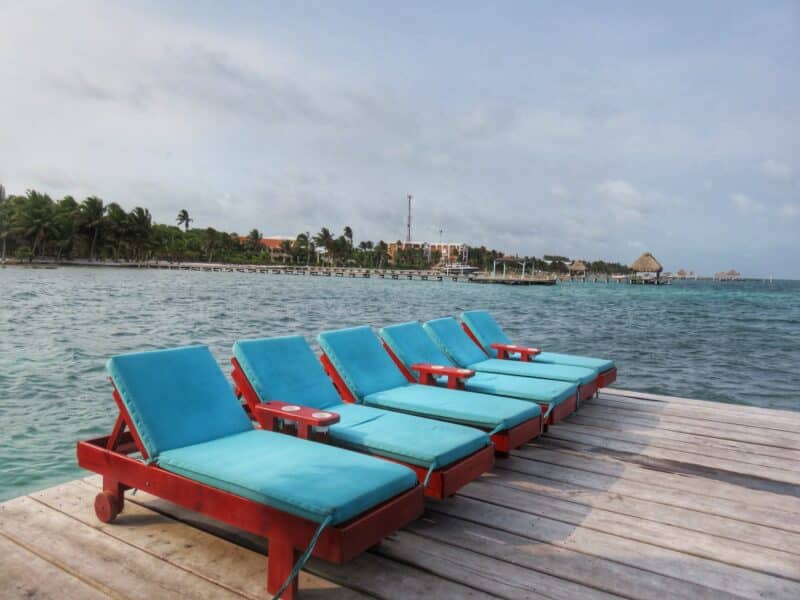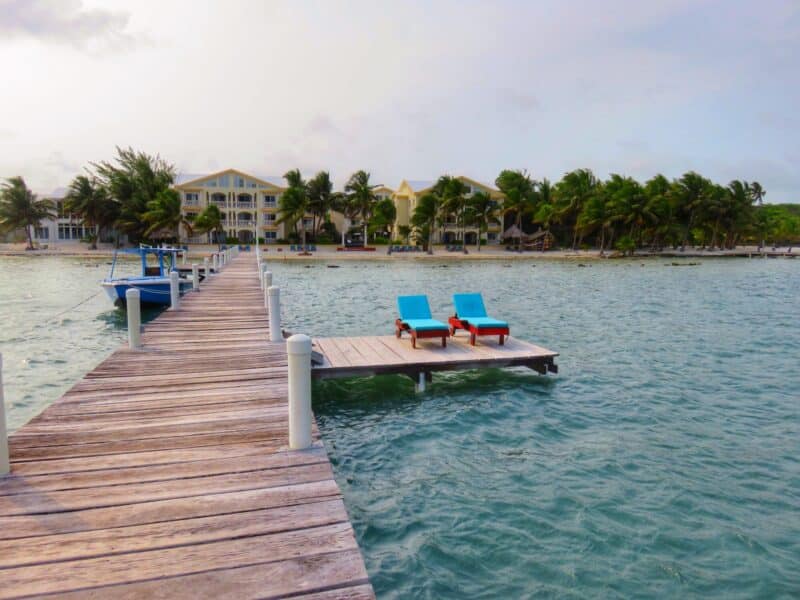 And then into the pool area…where I was met by Michela, the concierge, with a welcome drink and MY FAVORITE…an iced cold towel.  How'd they know I was DYING for one after my walk?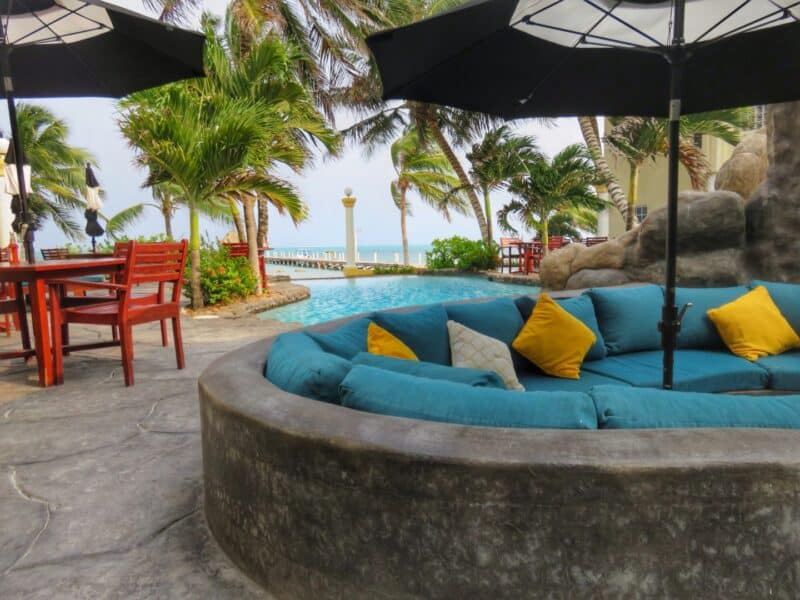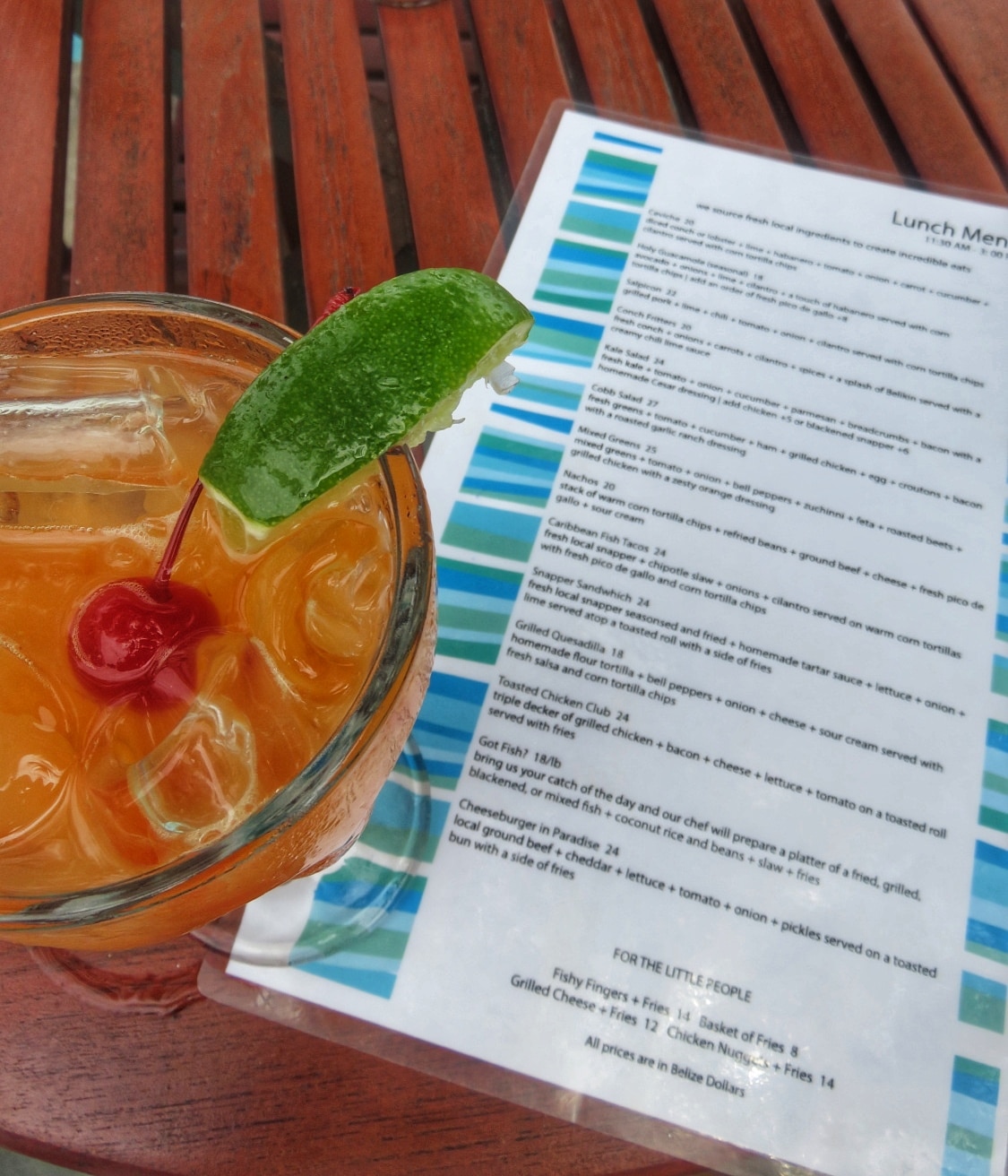 Lunch on my patio?  That sounds perfect.  I headed into my suite…2 bedrooms, 2 bathrooms, A WHIRLPOOL BATHTUB and a gorgeous ocean view.
Just a sampling of the tours that Michaela can set you up on.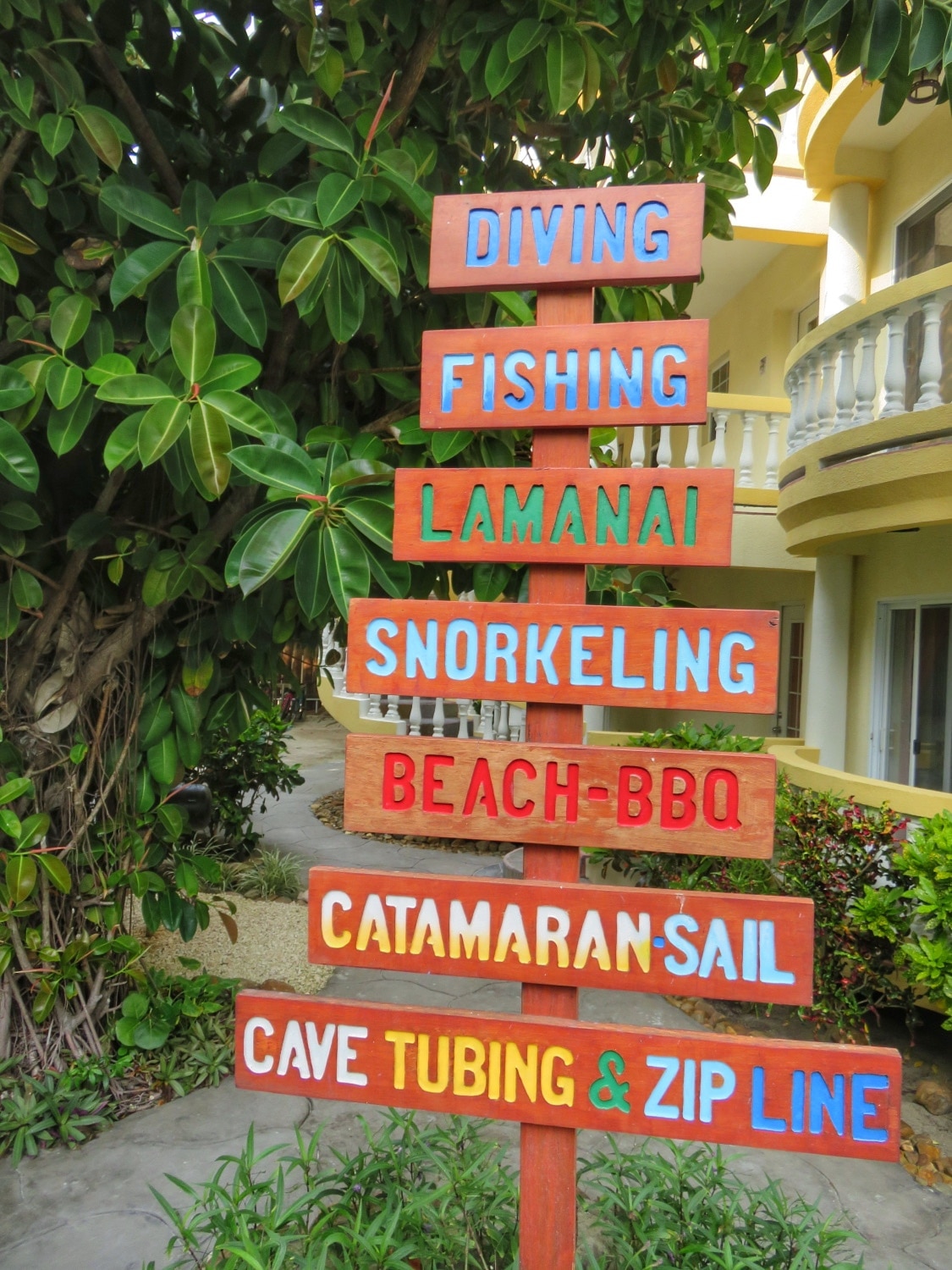 Love the local artwork and wood furnishings.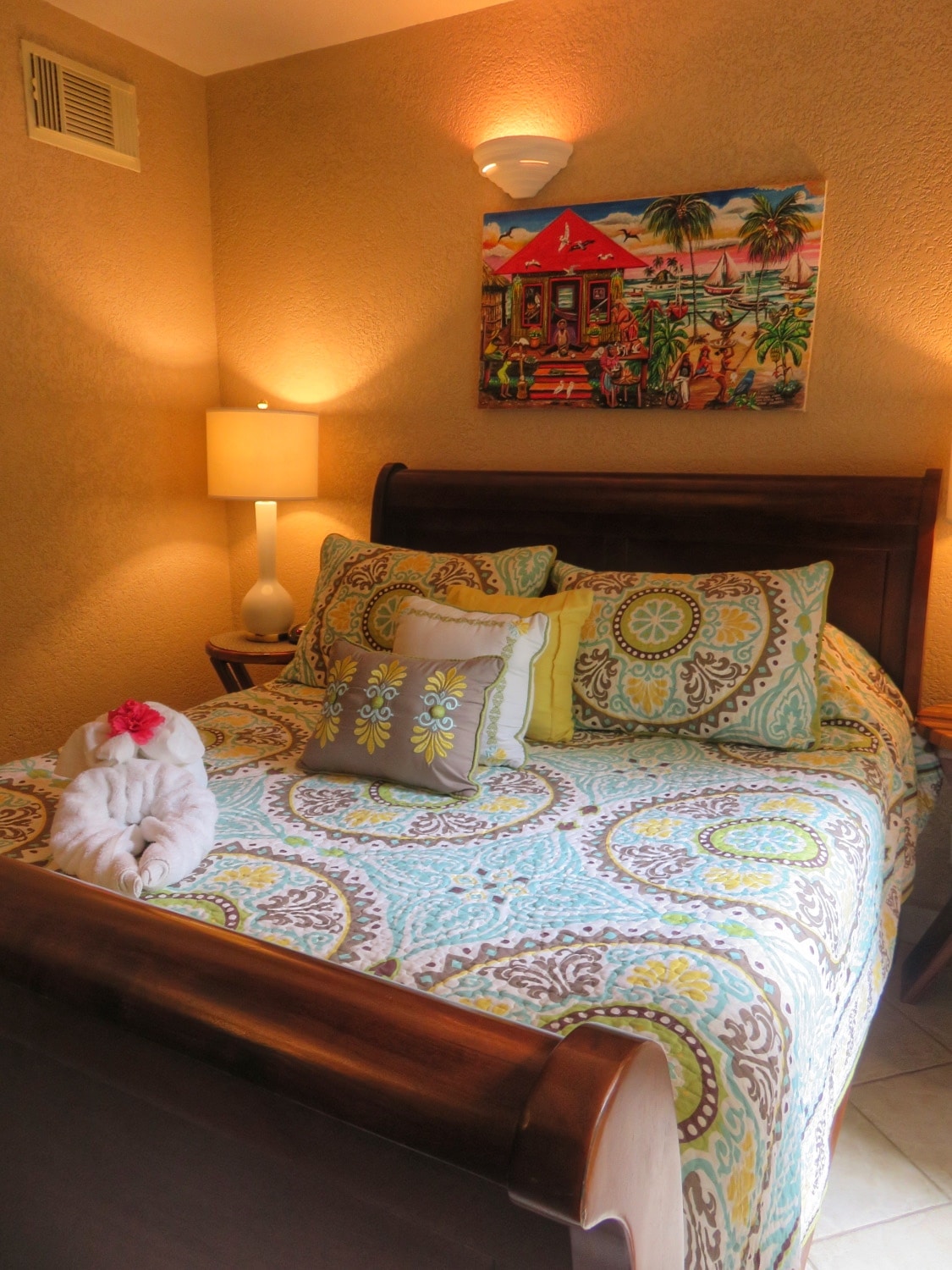 A full modern kitchen for preparing meals…or just making margaritas.
My view as I ate lunch on the back patio…and the view from the bedroom.
Aside from the room…and my bathtub (which I used twice in 24 hours), the pool and bar area is my favorite.  A bit of sun and a bit of shade…
And the bar…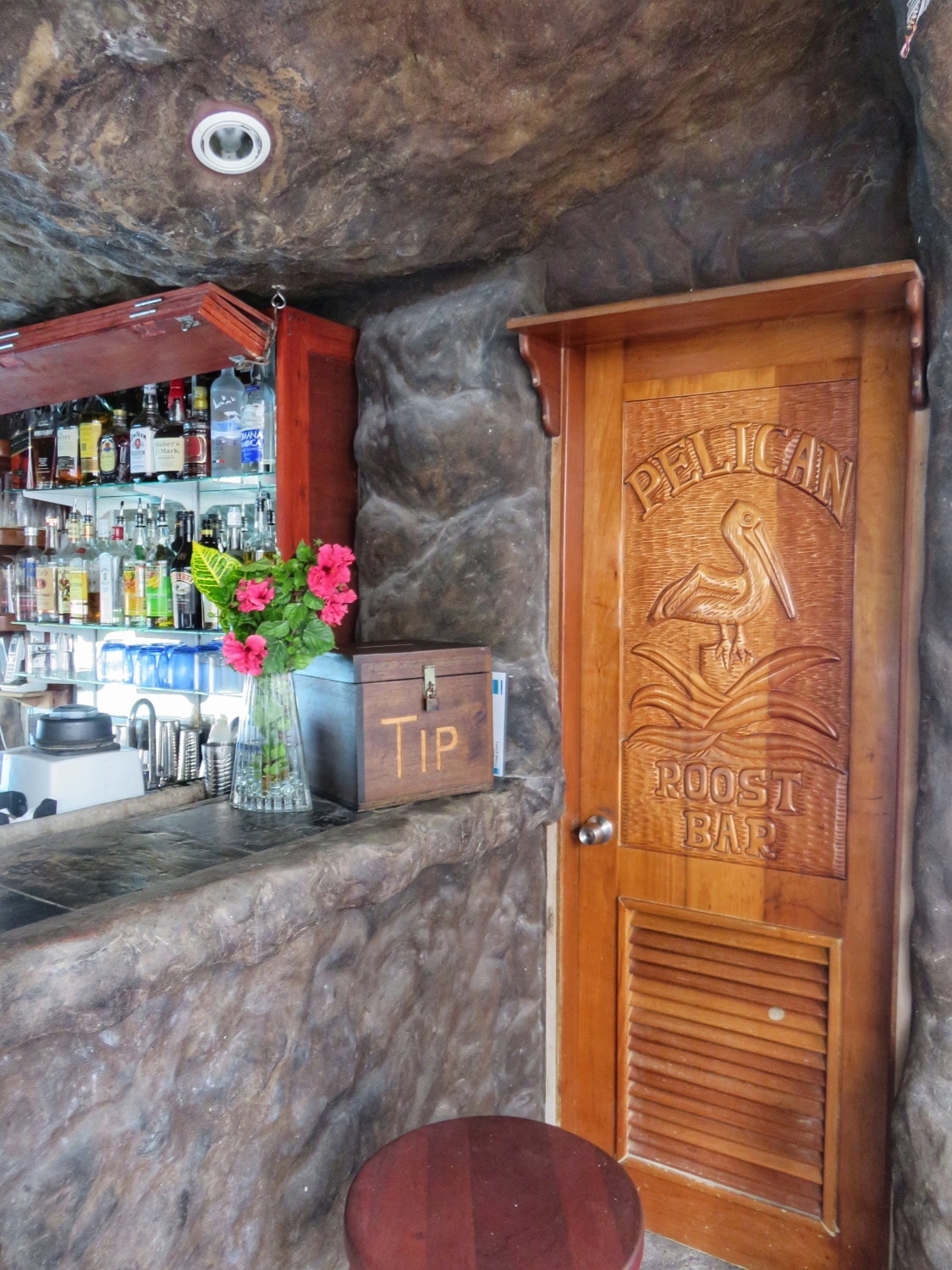 I had breakfast the next morning out by the pool…other options are in your room…on your patio…out on the dock…but I had just slept 10 hours on lovely satiny sheets and it was a bit breezy on the dock.
Coffee is ready by the pool at 5am…LOVE THAT…and my breakfast sandwich was delicious.  Cucumbers…who knew?  Really good.
Both meals I had, my snapper sandwich and this egg, were on homemade breads and were totally tasty.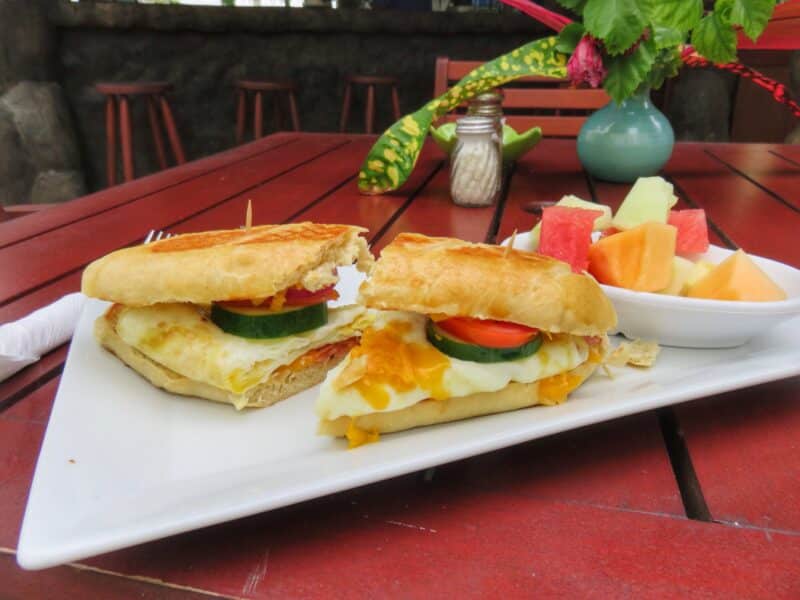 And a few more pictures…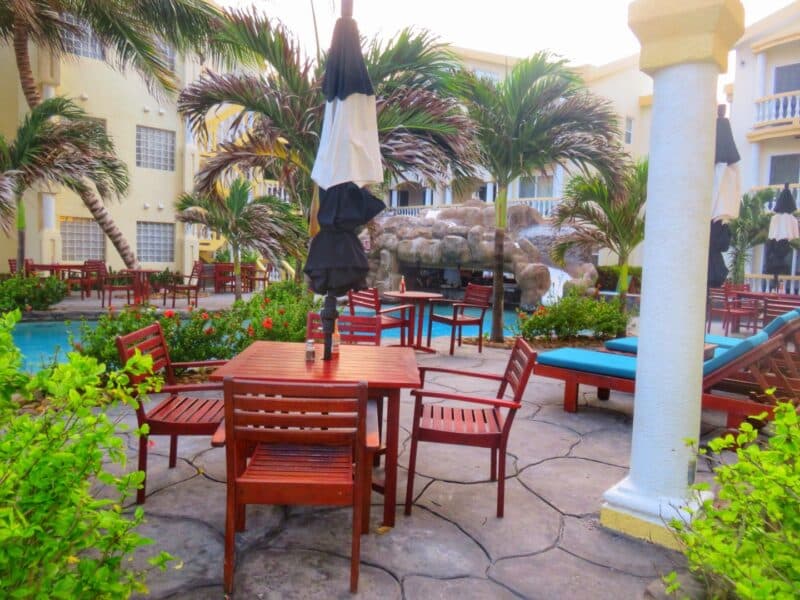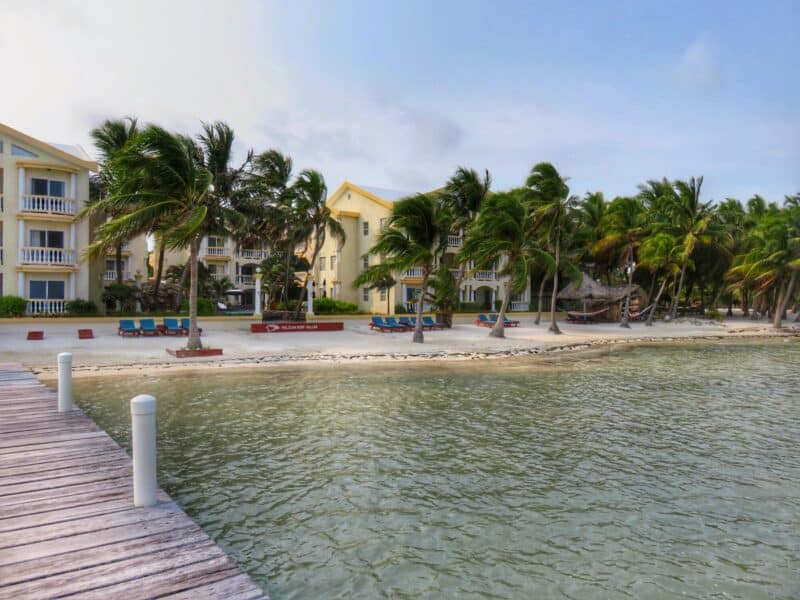 Including this gorgeous wedding photo by Conch Creative at the resort including this photo.
I reluctantly headed home (though I was invited to stay, I had work to do) –  out the street side of the resort.
And out onto the sand road.  As San Pedro and Ambergris Caye gets more and more built-up – including the paved road up north, the line up of huge resorts and a BUSTLING downtown area – South Ambergris Caye retains her quiet residential charm.   And Pelican Reef Villas is the perfect and luxurious place to enjoy it.
Rent a golf cart, take a bike or call a taxi, it's just a few miles to town but sometimes…it's nice to be in a beautiful place "away from it all".
For more information on Pelican Reef Villas, check out their (really pretty) website.  There is very good reason why they are consistently in the top 5 on TripAdvisor for Ambergris Caye.
A spot that is laid back, beautiful and where EVERYTHING is taken care of.