My 49 Year Old Boyfriend Had a Heart Attack In Belize
About one week ago, Jeff was laying in a hospital bed at the Cardiac Center at Buttonwood Bay in Belize City recovering from a heart attack.  He had a brand new 4mm x 18mm (less than an inch in length) stent – or titanium tube – placed in a major offshoot of his left anterior coronary artery.
The left anterior descending coronary artery is also known as "the widowmaker" since it supplies over 40% of the blood to your heart.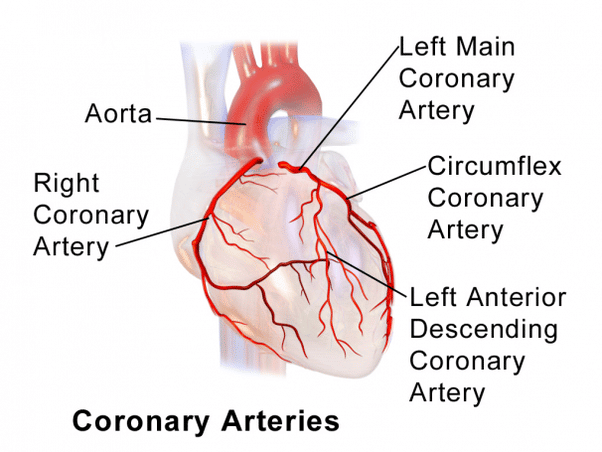 That might be the only photo you get in this blog post.
Good news:  this procedure can be done – and was done – in Belize
Bad news:  there is little to no information out there and we had a very scary and for Jeff, VERY PAINFUL, 48 hours before we got to exactly where we needed to be
Jeff is now feeling so much better and on his way to a full recovery but I think it's important (now that I've had a chance to breathe) to get the information out there.  SO MANY PEOPLE think about coming here to retire and ask about medical care.
Here are the facts.
Belize is a very small, developing (slowly) country.  SO when it is EMERGENCY TIME, you may hear something like "all the cardiologists are out of the country".  There is a huge disparity in the facilities and care you can or will receive.  And for some things, like heart issues or other life and death issues, that can be the difference between public facilities and private facilities.  And for private facilities, that may mean you need to have several thousand dollars available (cash or credit card) to even walk in the door.  Or be carried in the door.
Here are the Jeff specific facts
Jeff is 49 years old.  Active. No blood pressure issue (in fact one of the nurses at Buttonwood Bay said he had "young bwai pressa") and no cholesterol issues that we know of.  His father DID have two heart attacks in his early and mid-50s.  He is also a planner and one who tends to stress about things (girlfriend diagnosis)
So here is my experience.  From my perspective.  And what I learned.
I'll try to keep the build up short.  Jeff traveled to Northern British Columbia for 2 weeks of hiking and fishing in the wilds on and around the Babine River.  Just a few days before he returned, he described a tough day fishing and thought he might have overdone it – and pulled/torn something in his shoulder.
The pain ebbed and flowed…Advil made it better…and some at the remote river lodge (you are flown in and out by helicopter) suggested it might be something more….but Jeff was sure, pretty sure, it was his shoulder.
On the flights back to Belize – Smithers – Vancouver – Los Angeles – Houston – Belize City – San Pedro – the pain worsened and at one point, he got a cart ride to his gate when lugging his heavy carry-on became unbearable
It felt like breathing in ICY cold air (which was more apparent as he moved geographically south) and burning pain but hard to distinguish…was it left shoulder or chest?
He landed in San Pedro and we right over to Dr Dan's office.  Dr. Dan Gonzalez is Jeff's doctor – he is a very popular doctor in San Pedro – and he's also a trained OB/GYN.  (Super fun to tease Jeff about his gynecologist.
Dr Dan's been working on the island for YEARS – and personifies what is so great about medical care in Belize.  You can get him on the phone night or day.  You can just pop into his office with questions or for an appointment.
It is NOT like the states where EVERY request is met with "Well…maybe the doctor can squeeze you in a week from Thursday after hours"
Dr Dan has doctors that help him out – he has a weekend internist, he has a psychiatrist and addiction specialist he works with.  We met with Dr Sylva, a lovely Cuban internist who works during the week in Belize City.
After checking Jeff and listening to his heart – he agreed that it was most likely his shoulder and we went home with some muscle relaxers and pain killers.  But a few hours later…Jeff woke from a nap and was doubled over in pain.
"We need to go to the doctor RIGHT NOW"  I called Dr Sylva and he told us to come back to town immediately.  We did.  Jeff was in excruciating pain and a 7 miles BUMPY ride in the golf cart was harrowing.
Saturday night, Halloween party night – about 7pm.  The air strip is closed.  And there were no cardiologists available in Belize City – so flying is going to get us nowhere.
We (Jeff and the doctors) decided he would stay the night at the doctor's office and fly out first thing in the morning.  Heparin (a blood thinner).  Morphine and a brutal night.  Jeff and Doctor Sylva were up much of it.
I got a call from Dr Dan at about 6am to come to town immediately…"Jeff had a heart attack during the night".  At 6.30am, Jeff flew to Belize City – and Karl Heusner Medical Hospital – on Wings of Hope air ambulance.  I was on the next flight on Tropic Air.
The doctors in San Pedro could not reach a cardiologist in Belize – and it was decided that this was the best place to keep him stable.
Karl Huesner is the main hospital in Belize City – in fact, it is the only hospital.  It has a reputation for being crowded and hectic and understaffed and we found it to be all of those things.
We were moved into the emergency room – with about 15 other beds – and Jeff was again put on Heparin and morphine and blood was taken.  I was sent out with the test to one of the private clinics (Belize Medical Associates)  – to find if he had actually had a "heart attack".
He stayed overnight in the ER (no beds were available on the ward) and the next morning, I was sent out with a prescription for Aspirin and Plavex.
Two of the most basic drugs given to those who are suffering from heart problems.  The hospital had neither in stock.  They haven't had aspirin for months.
It was time to go.  The few doctors I spoke to at KHMH did not want to give advice about what I should do or where I might find better help.  I was getting desperate – especially when I couldn't find a doctor or nurse to help when Jeff was having a wave of unbearable pain.
Should we try to fly to the US or to Mexico.  Can he even be moved?  IF YOUR MOTHER WAS IN THIS SITUATION, WHAT WOULD YOU DO!   One doctor told me that he was not allowed to answer that question.  It was indeed time to go.
I called Dr Sylva (the internist who weekends in San Pedro and works at KHMS during the week) and he came from elsewhere in the hospital to help us – he contacted Dr Gough at the Cardiology Center of Belize.  He called the ambulance ($60bzd paid in cash when you get out) – and we were out of there.
Just a few blocks away but…a world away.  As soon as we got to Dr Gough's clinic…we were surrounded by nurses, with the doctor to meet us…things changed in a significant way.
The total bill at KHMH was handed to us on the way out.  One night stay in the ER:  $25bzd.  The testing, the EKGs they had done, were an additional $218bzd.
But they just do not have the technology or the resources or even the medication to diagnose heart problems or to fix them.
At the Cardiac Center we had our own room, our own bathroom and shower, a couch that was comfortable to sleep on – meals for both of us, nurses checking in hourly, a button to call at night.  Just the change in Jeff's anxiety made SUCH a huge difference.
He almost instantly fell asleep something that he really hadn't done since leaving Canada three days before.
The next morning, Jeff was wheeled downstairs for a coronary angiogram.  The clinic has not just one room with the massive equipment and crazy technology it takes to do this procedure but two.  A back-up in case something malfunctions…
Basically a thin thin wire is sent up thru the wrist (in Jeff's case) to the heart – dye is injected and an X-Ray machine can watch the flow.  To see if you have any blockages.
Jeff did.  2 in fact.   An almost complete blockage in that LAD artery that would need to be opened right away.
They would do the procedure that night.  A colleague, another cardiologist traveled from Guadalajara, Mexico with the stent – and to assist in the procedure.  Dr Gough went to pick him up in Chetumal.
Jeff went downstairs again at 10pm.  And returned just over an hour later.  In pain…but that was to be expected.  The artery – that had probably been closing slowly for YEAR – was open and everything was stretching out.
He ended up having one stent put it and a situation called "No Reflow" that I can't explain at this juncture but it meant that the second one did not need to be placed.
Jeff rested and rested and rested.  We both ate the meals prepared for the clinic by Dr Gough's mother-in-law and rested.  Jeff and I left the clinic in a taxi and to the flight back to San Pedro 24 hours later.
Ready for more rest and a SLOW return to the San Pedro run-around that we call life.
Not even processing how lucky we are that Jeff spent the night with Dr Dan and Dr Sylva at their office on blood thinners instead of coming home.
I can not tell you enough good things about Dr Dan and Dr Sylva in San Pedro or rave enough about Dr Gough – who is answering emails within minutes and spent so much time explaining the procedure and the recovery to us and answering questions.  Even providing Jeff's mom information via email.
We will visit him again tomorrow for one-week check out.  And again in the future…
The final diagnosis was that Jeff had severe unstable angina (heart is not getting enough blood) – but that it wasn't actually a heart attack or…it was a minor one.  I don't care what it's called.  Watching someone you love go through that sort of prolonged pain is…miserable.
PLEASE read Robert Hawkin's write-up on a VERY SIMILAR situation where he goes thru his "almost heart attack", an angiogram with Dr Gough and also his scheduled stent surgery a few months later.  His costs were very similar to ours.
Also check out his medical care in Merida, Mexico for information about traveling for medical assistance.
I'm left with so many feelings…I'm pretty sure that I can't wrap this up in tidy bow.   The unfairness that great medical care is just blocks away from KHMH but so many can not afford it…gratitude…relief…the punch in the face realizing we are getting old…that tomorrow is not promised to us at all…I need to start getting checked…
Also the desire to learn more about medical care in Belize.  Not a great idea to wait until shit hits the fan to look into it.
I'll report back on what I learn…