Deciding Between Ambergris Caye and Caye Caulker, Belize
Ambergris Caye vs. Caye Caulker…Which One Is Best for You?
You've chosen Belize – SMART MOVE. 
But now you are on to the next question…you are undecided – choosing between two popular cayes – Caye Caulker or Ambergris Caye.  Ambergris Caye is the most popular vacation spot in Belize – but Caye Caulker is growing quickly too…
Which one to choose?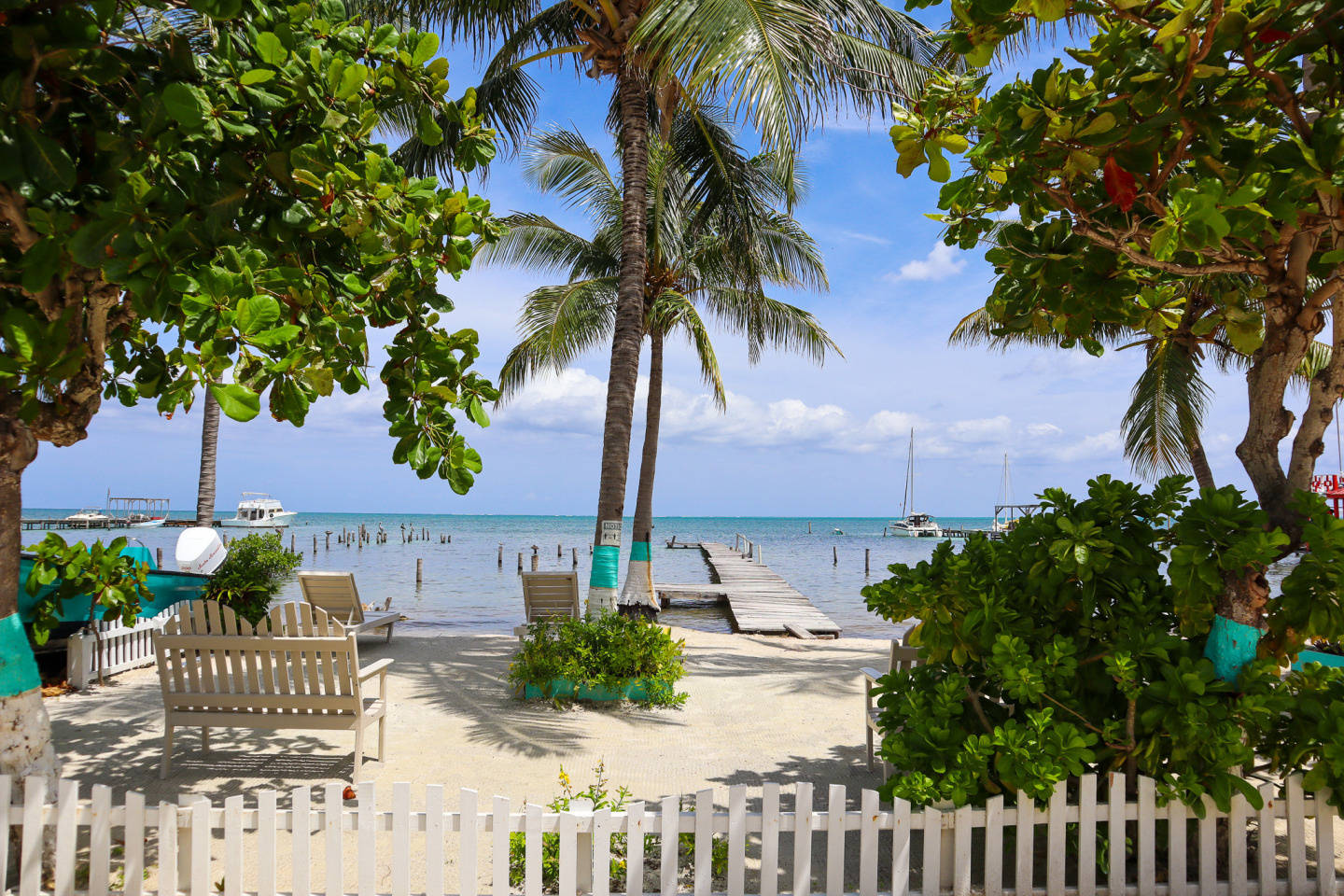 Check out my guides for both spots: Ambergris Caye and Caye Caulker
The correct answer to this often-asked question is:  both cayes are amazing.  I love them both.   Whether you choose Ambergris Caye or Caye Caulker, you will have a FANTASTIC vacation.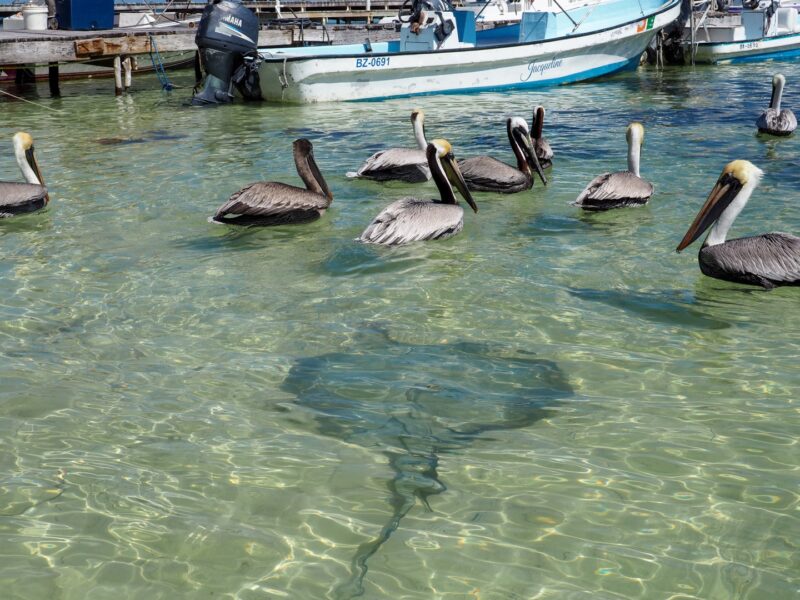 They have many similarities – the main one being that they are sandy cayes sitting along the 2nd largest barrier reef in the world.  Both are in Belize…and they are only a few miles apart.
Both cayes allow you great access to the reef – just a few hundred feet away – so you can take diving, fishing, and snorkeling tours – you can go out and visit the Blue Hole from both, and you won't miss any of Belize's famous water activities while staying on either island.
But there are differences and hopefully, this list can help you figure out which suits you best.
If you are REALLY unsure, do what I did on my third visit (my exploratory before I decided FOR SURE that I was moving to Ambergris Caye visit) – split your time between the two.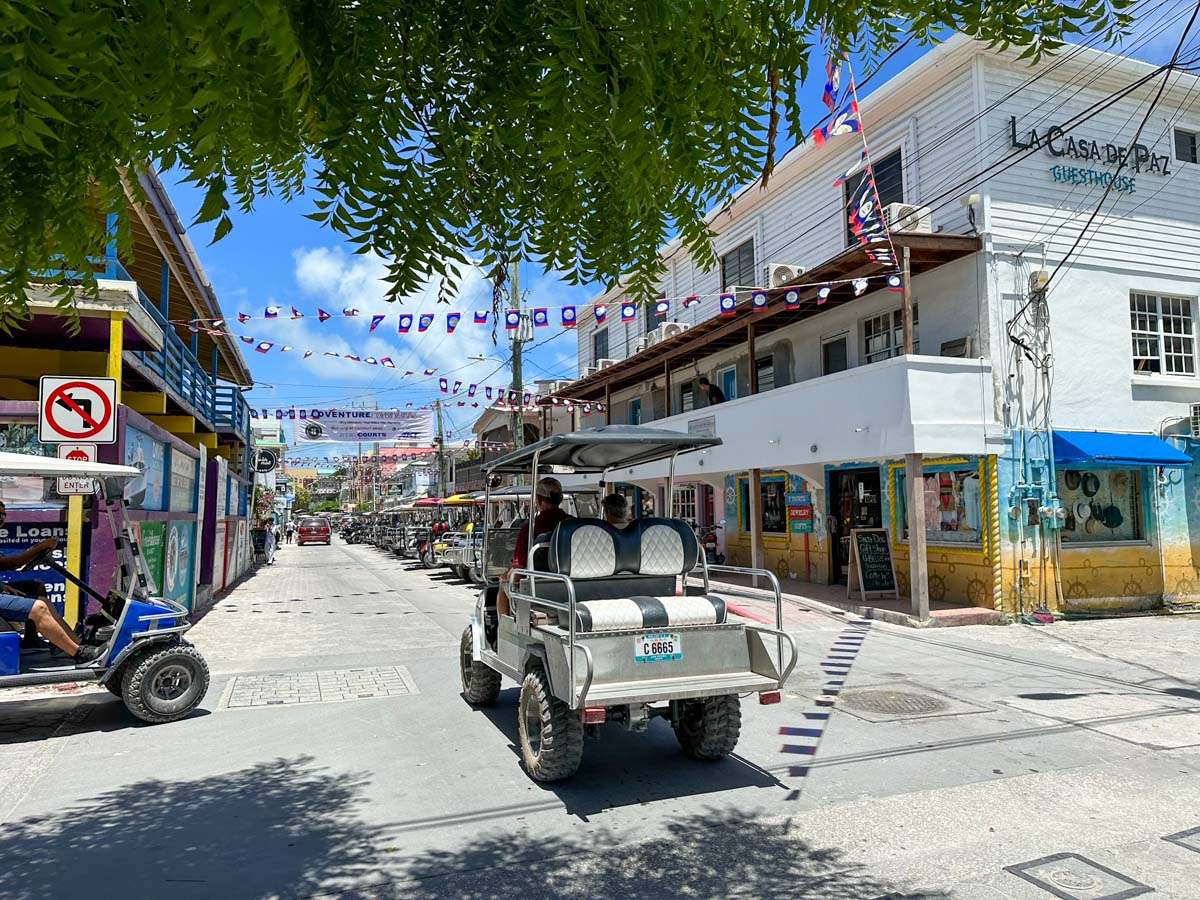 Or at the very least – stay on Ambergris Caye and take a day trip to Caye Caulker.  When I have friends or family visiting, we ALWAYS go over to Caye Caulker and they love love love it.
(Here's a day trip with my family a few years back…)
Both Ambergris Caye AND Caye Caulker are fantastic.  But let's get down to the differences.  We are trying to make a tough decision here, right?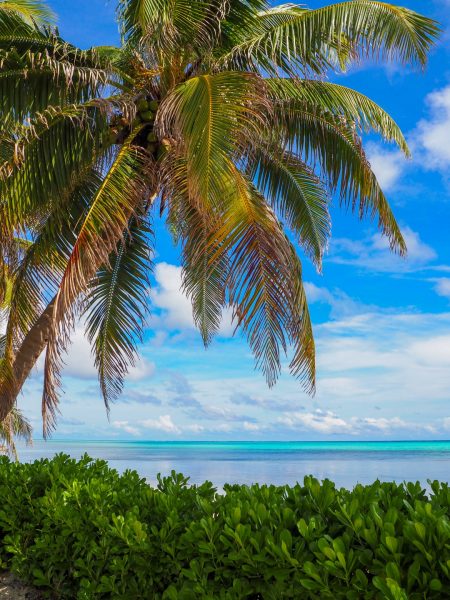 So let me give you the facts about each island and then the things I think make them different based on my 14 years living on Ambergris Caye.
Ambergris Caye (often called just "San Pedro" after the only town on the island) has a population of about 15,000-20,000 residents, it is over 25 miles long and the largest caye by size and population (by a long shot!) in Belize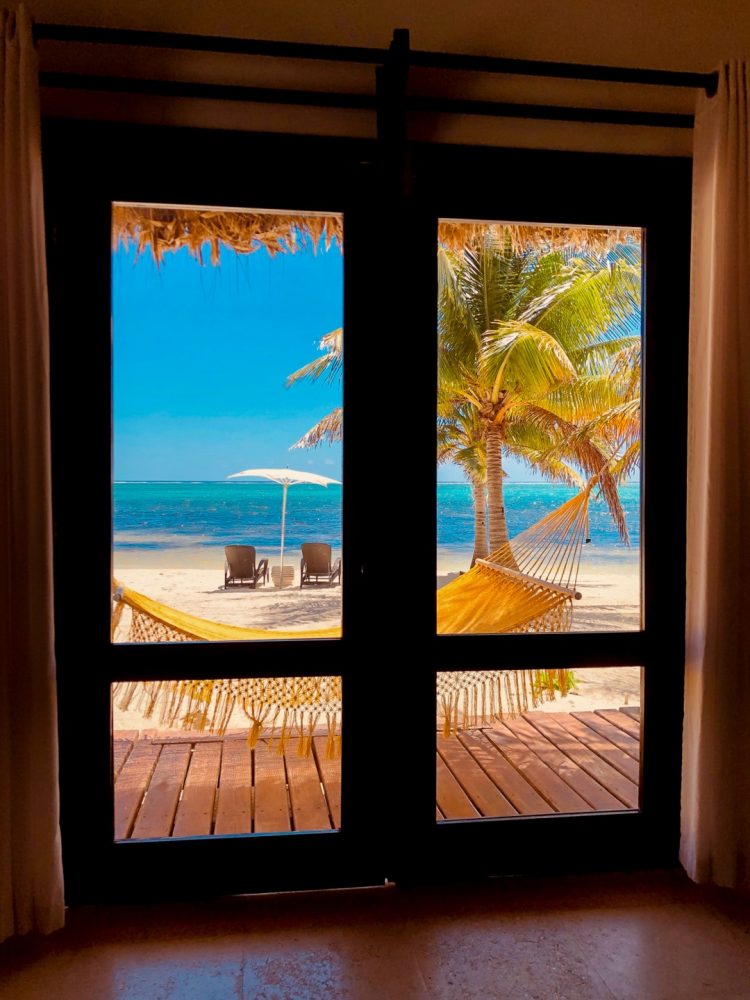 There is a large Marriott hotel called Alaia Resort if you like modern…or the gorgeous Phoenix Resort (love) that puts you in San Pedro town.
You can relax at a B&B on the west side of the island or stay at a remote flyfishing camp only reachable by boat.  It's a big island with a HUGE range of possibilities for all types of travelers.
Ambergris Caye is the busiest tourist destination in Belize and while it attracts visitors of all age groups, tourists on Ambergris Caye tend to be a bit older and American or Canadian.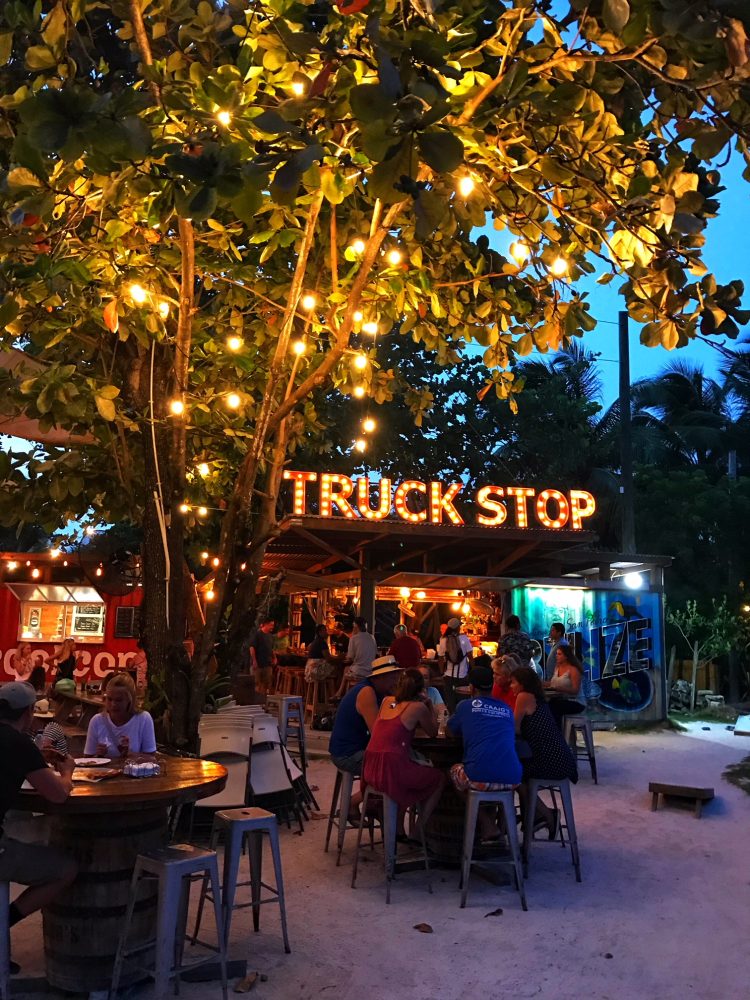 Ambergris Caye has a large selection of over-the-water bars, restaurants, lounges, bars – like to try something new every night – hopping around for live entertainment or different types of food or later nightspots?   Ambergris has lots of options.  There are so many great places to eat – Belize Food Tours is a GREAT way to get a lay of the land – an overview on Belizean food and some of the best spots to get it.
Ambergris Caye has more nightlife. Weekends are hopping on the island as the later-night crowd heads to Sunset Lounge – a swanky open-air bar and lounge that looks out over the town and the lagoon. After midnight, the night clubs open…if dancing is your thing.
Want to go to a fitness club or CrossFit while you are on vacation…Ambergris Caye has a bunch of choices.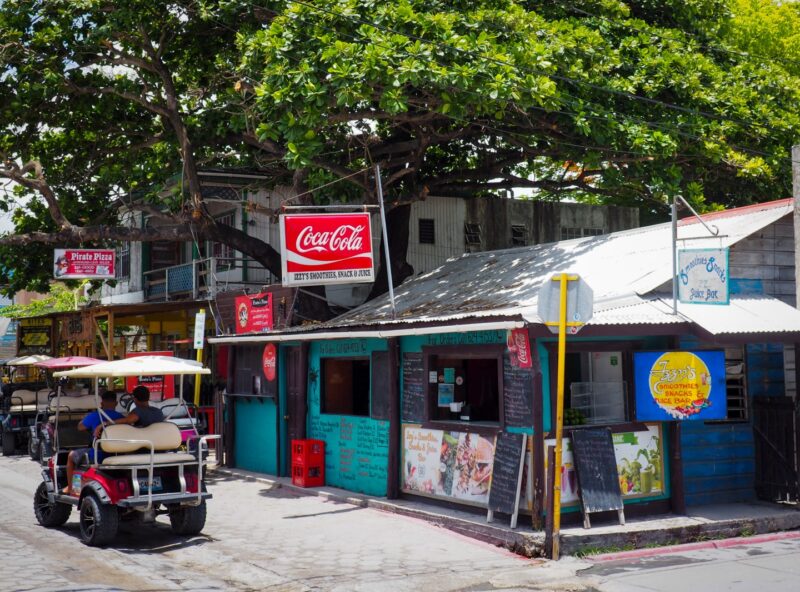 Golf Carts: Most find that the best way to travel around Ambergris Caye is a golf cart.  Rent a golf cart for a day or the week, depending on where you stay.  It gives you the opportunity to explore spots like Secret Beach or the far south of the island and everywhere in between.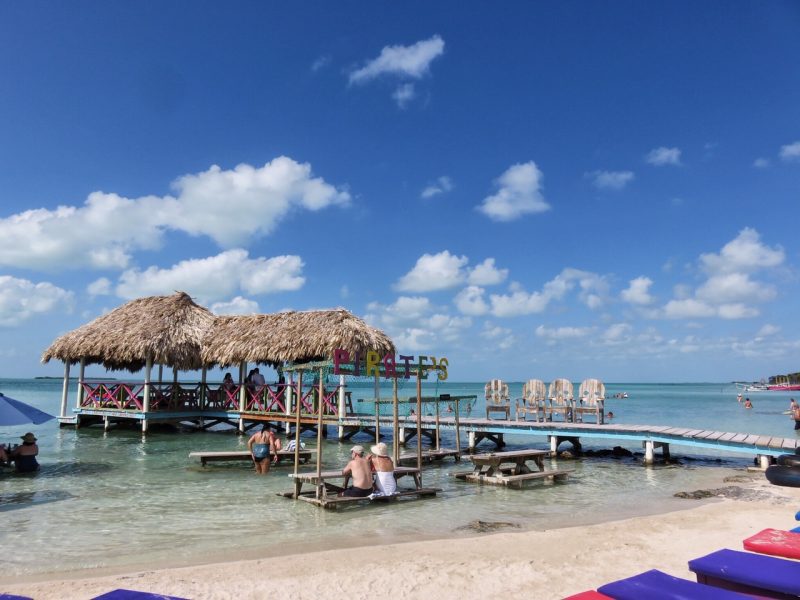 There's a bunch to do on Ambergris Caye.  I even wrote a book about what I think are the Top 50 Experiences on Ambergris Caye – and I had trouble narrowing it down!
Though…if you flip to the end of the book…you will see that I've included a smaller section…just a taste of things to do in Caye Caulker…
Caye Caulker is the smaller island – about 5 miles long and a population of just a few thousand.  Many of the buildings in the village are older-style Belizean homes and often pastel-painted – Caye Caulker is incredibly charming.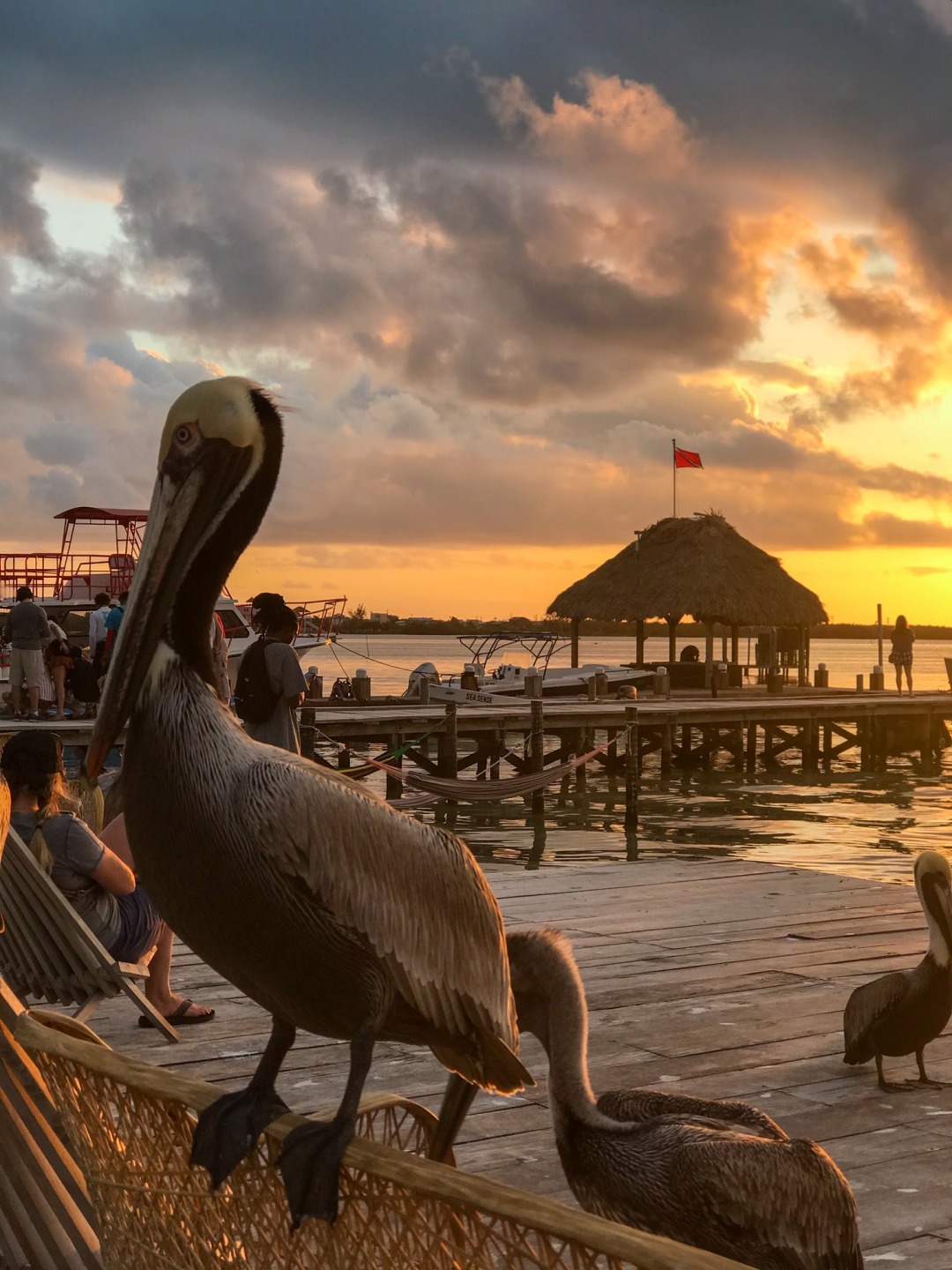 While renting a golf cart is a possibility, you'll see only a handful of carts while you are there.  (As opposed to Ambergris Caye where it is possible – if it's lunch hour at the local schools especially – to be caught in a golf cart jam.  Fear not…it doesn't last more than a few minutes)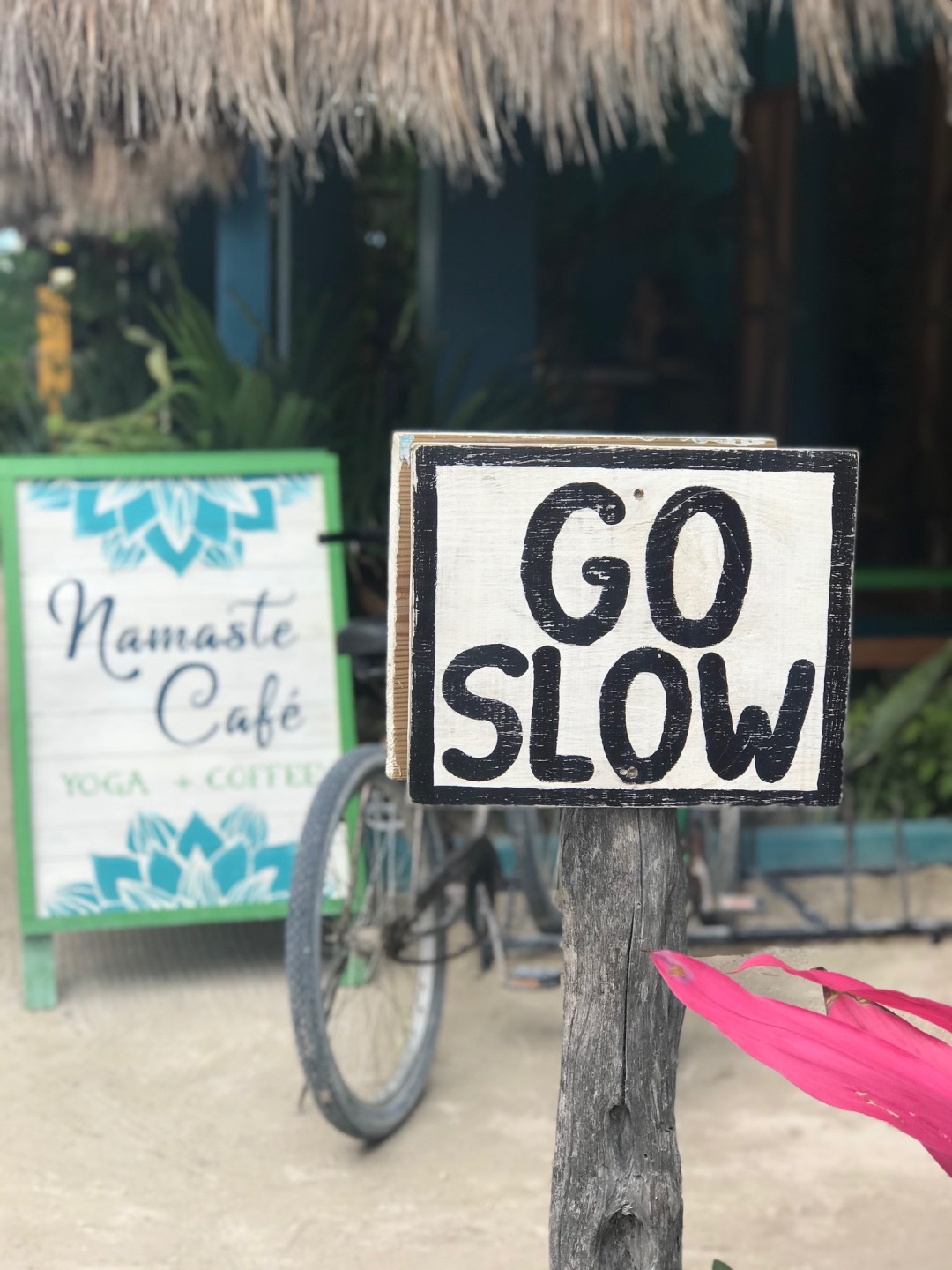 Caye Caulker is best traveled by bicycle or even by foot (shoes are optional)  Make sure to bring your camera…
The streets in Caye Caulker are packed sand rather than paved/cobblestoned as many are on Ambergris Caye.
Lodging, in general, is cheaper in Caye Caulker than on Ambergris Caye.  There are hostels, guest houses, condos, and a few boutique-style hotels.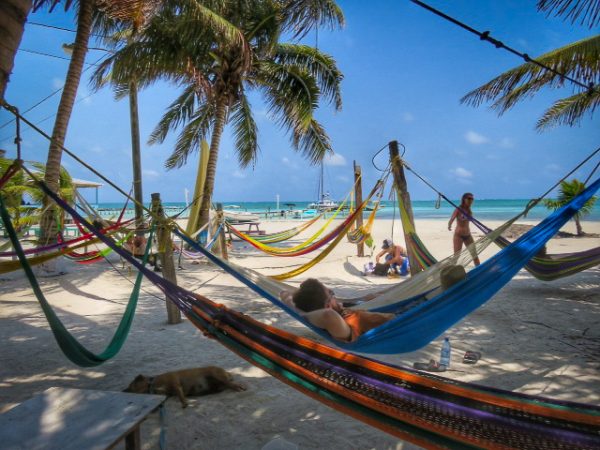 Visitors to Caye Caulker range across all ages but tend to be younger and more international.  Due to the cheaper prices, Caye Caulker is very popular with backpackers from around the world.  While enjoying the Split – the popular bar and swimming spot where the island was cut in half years ago by storm and by a bit of human help – you are just as likely to hear Dutch or Hebrew as you are English.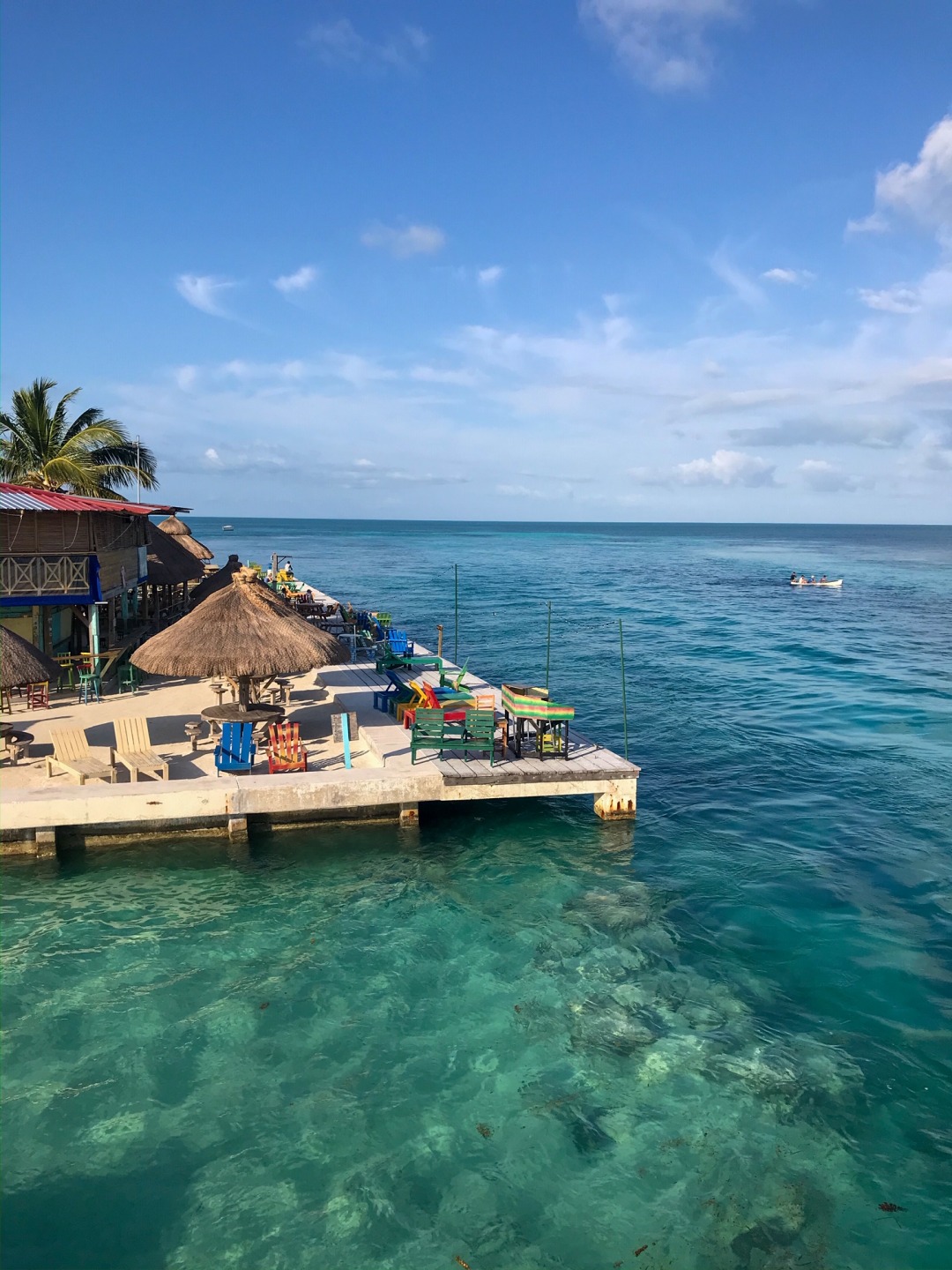 After a few days, you might feel like you know everyone on the island!  Because of the size, you start to see the same couples or groups around the island.  It feels like every visitor watches the sunset at Iguana Reef each night.
Very quickly, Caye Caulker feels very familiar – in a good way!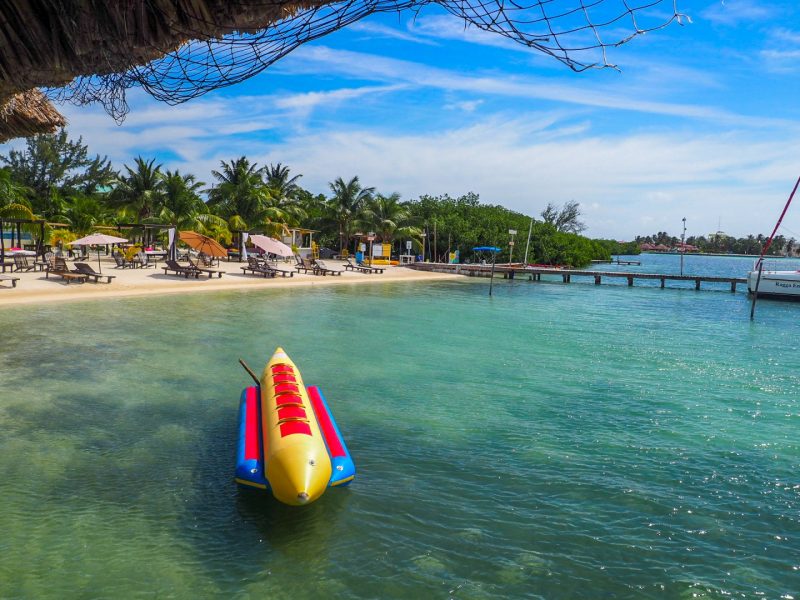 The unofficial official motto of Caye Caulker is GO SLOW.  You will see it all over Caye Caulker – and a few rastas may remind you as you head down the main road.  It's not just a motto but a way of life.   Caye Caulker is a spot to relax and take it easy.  No thinking about what to wear tonight (well…which tank top or sun dress is clean)…or what different restaurant to try.  Walking down the main street in town in your bathing suits is perfectly normal on Caye Caulker.  It's a place where you will be perfectly happy to be on your balcony reading at 8pm on a Tuesday night rather than out at a lounge having a cocktail.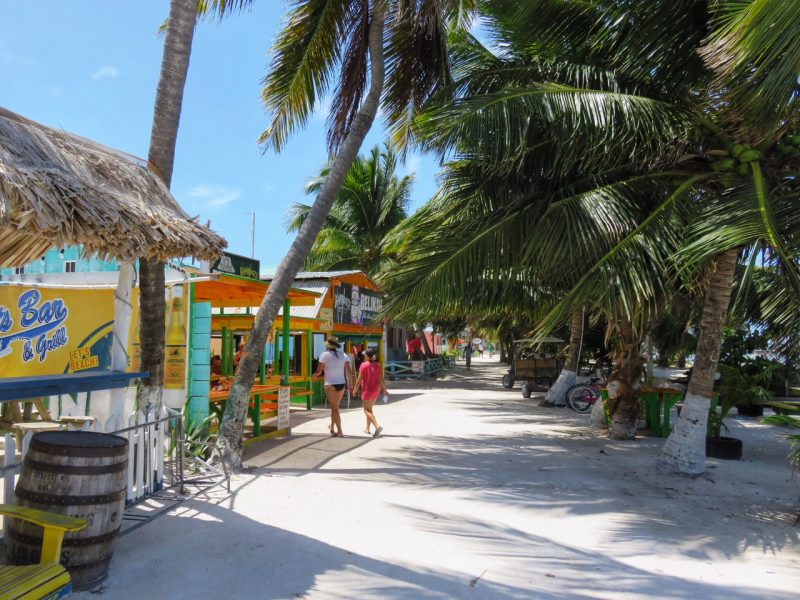 Here's the bottom line.  Just pick.  I promise you'll be happy either way.  Both places have great weather, great snorkeling, the friendliest and well…just the best people in the world, amazing food…
Whether you choose Ambergris Caye or Caye Caulker for your first trip to Belize, you will not be disappointed.