San Pedro Favorite El Fogon Restaurant Gets A New Look
El Fogon Restaurant, tucked in the heart of San Pedro, has been a visitor and local favorite for traditional San Pedro and Belizean food for almost 2 decades. If you are visiting Ambergris Caye, you've got to put El Fogon on your list.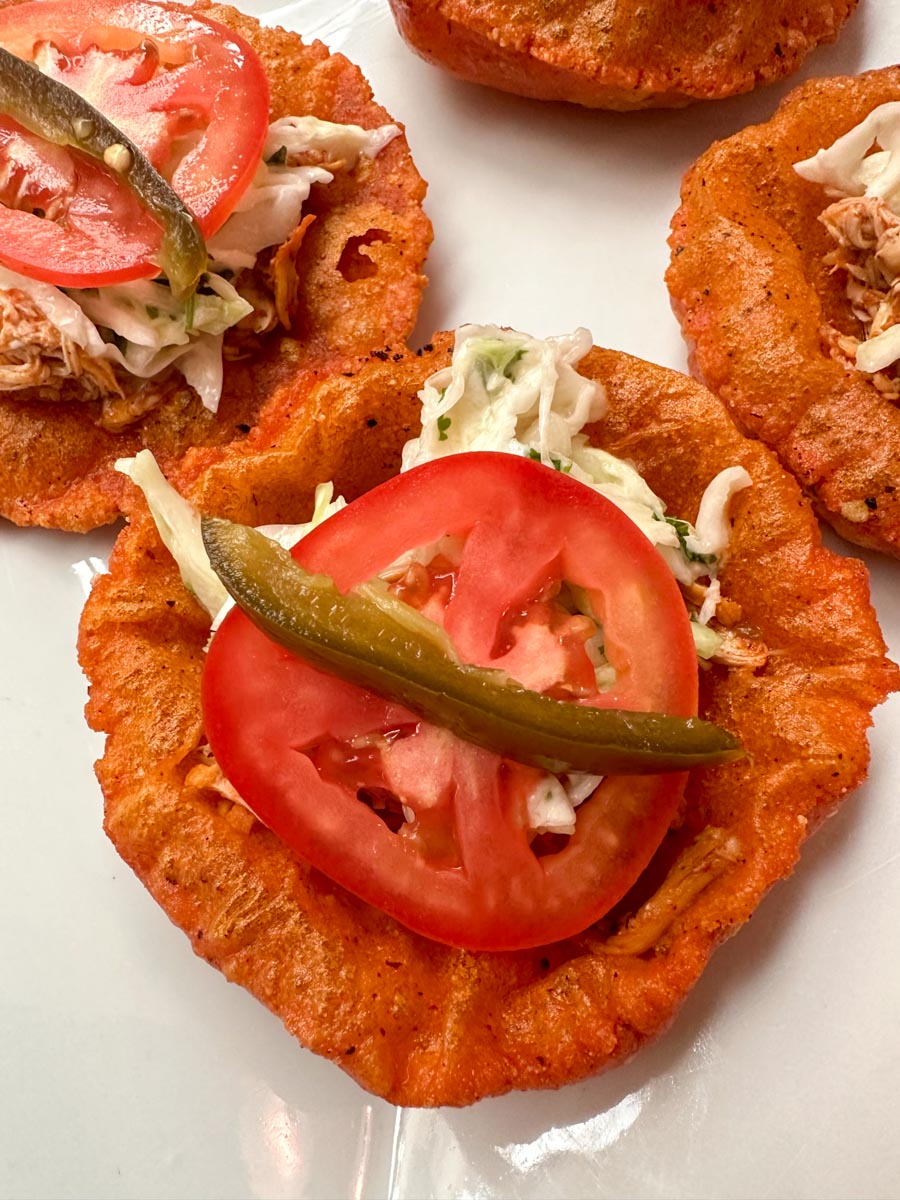 This family spot serves the local classics like stewed meats, soups and seafood – much of it prepared in the most traditional Belizean way. The fogon (in Spanish) – the "faya haat" (in Kriol) – the fire hearth (in English) is stoked early each morning, allowed to burn down and the food is put on to cook.
They make fantastic food.
If you are not familiar with Belizean cuisine, I get it. But you should be…it's SOO good. Here is my overview of many of the classic dishes.
Saturday afternoon – a rainy day on a generally very sunny island – we headed into town with Jeff's mom and her friend Ken. It is their first visit back to the island in over a year, and we always go to El Fogon for many reasons but number 1?
El Fogon Restaurant makes the best conch fritters on the island—the best.
Crunchy outside, fluffy inside, filled with conch and not other large veggies/chunks. Not oily. Pure conch flavor. Delicious dipping sauce. Consistent. You get them perfectly done every time.
I've definitely had other delicious ones but these reign supreme. (Please let me know if you have a favorite…I WANT to try them 🙂 )
But before I dive into all that we ate…there have been some recent changes at El Fogon. The restaurant, which used to be open to the street, has been enclosed. The truck traffic and dust have forced some changes – upgrades. 20 years ago, this was a tiny unpaved street with minimal traffic. But this town is getting busier and busier.
This September, they enclosed the spot with cement and large windows and added air-conditioning.
But fear not traditionalists! The fogon is still there! And many of the dishes are still prepared there. Here are some photos.
The Saturday specials are posted: Relleno (a celebration/holiday dish beloved in Belize – but especially the northern districts), Salbutes de Relleno, Baked Chicken and one of my faves: conch soup.
In case you get confused like I do: Rice and Beans or Beans with Rice? Salbutes or Garnaches? Panades, Garnaches…Let Explain It All
It looks fantastic inside and appears to have lots more room – though Olive, one of the owners, told me they actually have one less table. Bright and airy.
But still the classic touches.
And the fogon.
To the food! A look at the menu…though check their website for all the details. Daily specials are ALWAYS a good idea.
The hot sauce is REAL DEAL. I have low, gringo tolerance for hot sauce and the one made of pure habanero was burning my nose. Just from being near me on the table!
Delicious relleno salbutes. Relleno in Belize is whole chicken stuffed with seasoned ground pork and hard boiled egg. These salbutes had the crumbled filled with grated hard boiled egg and Dutch cheese….sooo good and different!
And then the conch soup.
Served with coconut rice and fried plantain…exactly what you need on a rainy day…or a sunny day for that matter.
And then the four of us ordered dessert – one coconut frozen coconut pie. Thick cookie crumble bottom, very coconut-ty (yum) and frozen whip cream. There was nothing NOT to love.
All sooo good. And not just the food. The service is fantastic – and, despite the heavy rain, most of the family/owners stopped by to check on us and our meal. Olive and then her husband Luis and even Olive's dad Mr Norman. The original builder of the fogon.
It feels like dinner with friends. Friends who are AMAZING cooks. A homey spot with fantastic food. You'll love El Fogon. I promise.