Gorgeous Artwork by Pen Cayetano & A Lavish Opening Party for Diamond Lodge
Ask Oprah or mega-bestselling author, Marie Kondo and they will tell you one thing that will ring louder than the others — surround yourself with things that spark joy.
Go around your home, they advocate…look through your closet, empty out your junk drawer and ask yourself with each and every item – does this broken can opener/pair of shorts 2 sizes too small/towel with a bleach stain bring me joy?
That's all well and good but I would rather do this -hold onto the clutter AND collect beautiful art.  Things don't have to be expensive — but there is NO better souvenir (for me) than a piece of art work – a painting, a piece of cloth, a piece of hand made jewelry.  It is the souvenir that keeps on giving – my painting from Roatan, my fabrics from India will bring me joy forever.
Some of my faves from across the country:  One/ Two/ Three/ Four/ Five/ Six
Belize is full of talented artists.  Visit Belizean Arts or Belizean Melody's art stores in town and see just a sample.
But one of my favorites in the entire country is Pen Cayetano.  His gallery is in Dangriga in Southern Belize –  he is a talented musician, the creator of Punta Rock music, he and his wife own a beautiful gallery and his paintings, based on local cultures – especially the Garifuna culture – knock my socks off.
Gorgeous is an understatement.
I'm babbling this morning so let me get right too it.  I love art.  I love Pen Cayetano's work. I was invited to a RARE show, perhaps his first ever, in San Pedro.  I've been dreaming of one piece in particular since that night.
It was the opening of a new resort – Diamond Lodge.  A lavishly appointed new B&B just south of town – a building that has been around for years but has gone thru many many transformations.  Many have wondered…what is behind that HUGE wall?
Let me just dive into it.  Here is the new boutique B&B located across from SP Hardware and here is the artwork I'm now dreaming of.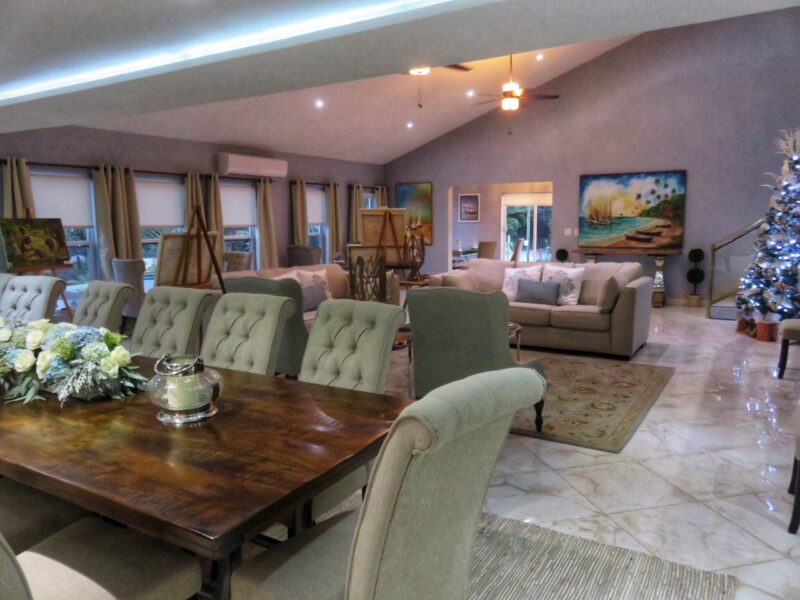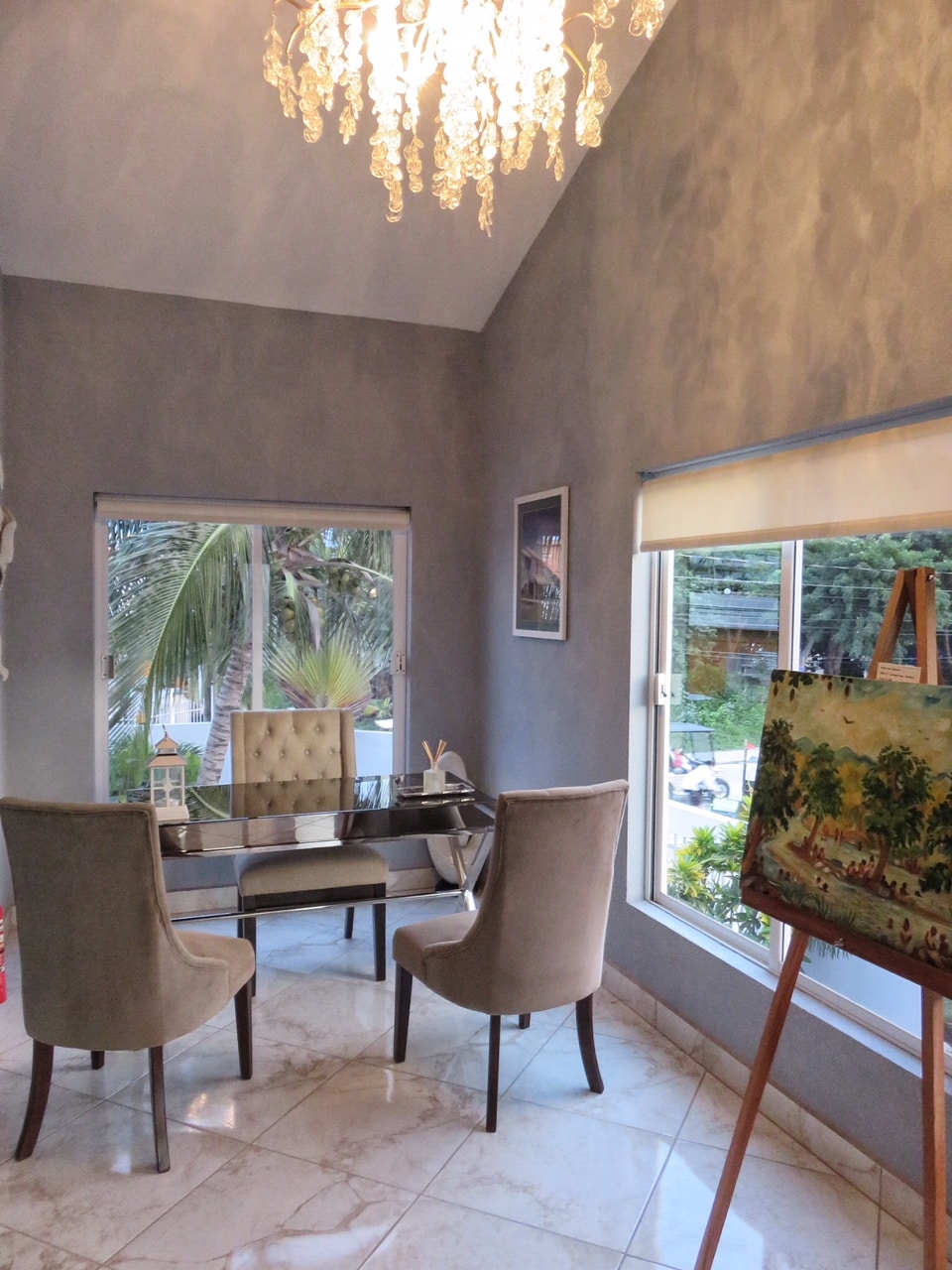 There were display of art scattered about the HUGE home.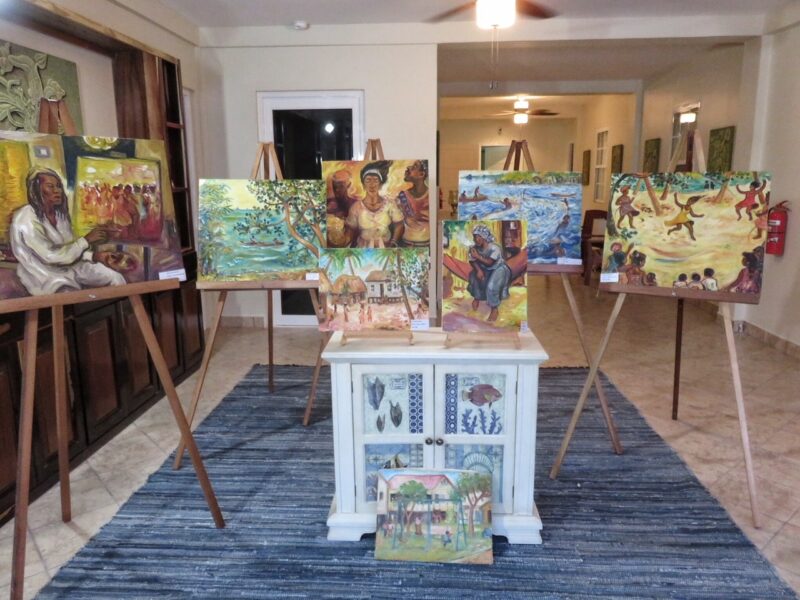 Look at this BEAUTIFUL painting of a Jankunu festival…I mean…COME ON!
But this horizontal one in pinks almost made me faint.  SO beautiful.
The website for the B&B is not open yet – but it is my understanding that they are taking reservations starting now!  The place is beautiful.  I was actually shocked by how POSH it is.  And the collection of artwork – both Pen Cayetano's and other artists – throughout the B&B is amazing.
Stay tuned for more information — and check out Dorian's photos for Ambergris Today of the lodge.  He focused on the boutique B&B while I was busy mooning at the art.
I'll continue to dream about the painting…perhaps save $1bzd a day?  Is 3000 days too long to wait?