My Belize Summer To-Do List 2021
It is Memorial Day in the United States…the unofficial start of summer for Americans.  The weekend to get out your white shorts, fire up the BBQ and maybe get to the beach.  And from all the articles I'm reading and the news I'm watching, Americans are fully embracing the vaccination lifestyle and working to get back to "normal life".  Restaurants, parties with friends, movie theaters, amusement parks…, vacation rentals fully booked for the year.  National park attendance hitting new all-time records!
Belize is not quite at that point yet.  While the US is moving towards a 70% vaccination rate in a bunch of states – Belize is at about 20% for first doses only.  Masks in public places are still the law, as are certain social distancing measures and there is a curfew in place.  10pm during the week and midnight on Thursdays, Fridays, Saturday and Sundays.  (For most people that will have no effect on their vacation)
Despite these relatively minor restrictions, Tourism on Ambergris Caye feels great – the town feels very busy – golf carts and visitors out and about…people enjoying restaurants and beaches.  Business owners I've spoken to are happy with the bounce-back and super excited for a busy summer.  Visitors are having a fantastic time.  Hotel bookings are robust, from my very informal poll, will be for the next two months.
I've been putting together a summer "bucket list" for a few years now.  Summer, in Belize, is usually the "slow season" and both Jeff and I have a bit more free time.
You can see past years here.
Summer Bucket List 2016 – completed 3 out of 14
Summer Bucket List 2018 – my completed "hit rate" wasn't much better
This year, 2021, is anything but normal…we'll be playing catch up for quite a while.  So I'm going to remove the term "bucket list" and call this a checklist.  Because doctor's appointments and vaccines hardly qualify as "bucket list"/fabulous things I want to do before I die items.
So let's kick off the list with the big one – the vaccine. Then move into my catch-up phase…things I haven't done in over a year like…like…erm…exercise?  Sigh.  Not the super exciting summer fun you dream of but…it'll feel very good to get going again.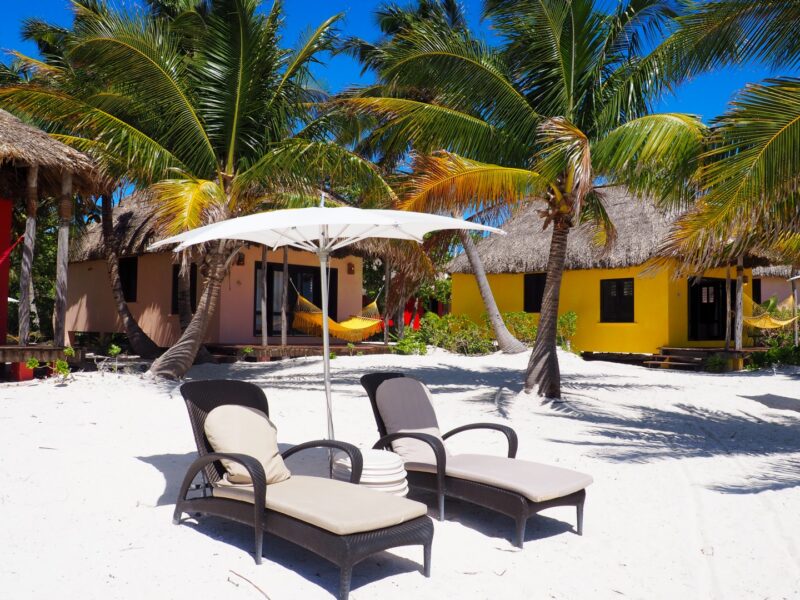 And for all of you out there – Grab YOUR vaccination card and get down to Belize.  (No testing required if you have your Proof of Vaccine)
There are a few restrictions in place but honestly…they don't feel overwhelming, to me, at all.  Plus…you can get to the island…
Get Vaxxed
I have been traveling a bit around the country in the last few months – a fantastic weekend at Ray Caye private island resort – a trip to the greenery and beauty of the mainland and San Ignacio Resort Hotel and this morning…in just a few hours I'm flying down to Placencia.
But before I fly abroad for the first time in almost 2 years, I want to finish my double dose vaccination regime.  I got my first jab of AstraZeneca on and the next one is scheduled for a few weeks from now.
This is top of my "bucket list" for 2021 and I'm crazy thrilled to be getting it done so soon.
Doctors, Appointments
Boring, I know but necessary.  I haven't been to a doctor's appointment or a dentist's appointment in well over a year…probably closer to two.  At my age, teeth, and eyes…in fact, the whole package are probably due for a tune-up.
Head Back to Yoga
For all of you who got in AWESOME shape during the long stressful hours/days/months of the pandemic, I applaud you.  I am so impressed and amazed.  I fall more into the Will Smith category – spending his time at home in the pantry rather than on the treadmill.  (Will Smith in the "worst shape of his life")
No…I'm not going to promise that I will get in the best shape of my life but I need to get moving again.  And the best, most beautiful, feel-great way to do it is Sunday Yin Yoga at Ak'Bol Resort.  Which opens next week!
Everything about this dock says "namaste".
Visit the USA
I've lived, full-time, on Ambergris Caye for 14 years. I left NYC and I don't have a home in the US.  But once a year, I have always flown to the states for a visit.
Now, almost 2 years have passed and I want to visit friends and family and my quickly growing nephews.  (Do boys in their early teenaged years even care about seeing their aunts anymore?  Don't answer that!)
I need to go to an eye doctor and get a new set of contact lenses and…so on and so on…
Thinking this might be happening late August/September at this point.  I think I can handle temperature above 55F but below?  Nuh uh.  (I'll be heading to RI and NJ)
Assemble our greenhouse
Jeff and I have been talking about this for ages.  And while the camp, Cayo Frances Farm and Fly, does have black soil (a relative rarity on a limestone/sand island) – it's very tricky to grow anything other than native plants in a place with a very dry season (Jan to May with little to no rain) AND very hungry wish willies (black iguanas).  These menaces hide in wait…and then can mow a full-grown habanero bush full of peppers down to a stump in less than an hour.  They love most herbs and veggies.
So…we've started the plan in earnest.  Wood for the frame ordered, 50% shade cloth, order.  We hope to grow basil and mint, cherry tomatoes, bushels of arugula, and flowers.
AND we have a small (very small) orchard to-be.  Fingers crossed!
These grafted trees – 3 Hass avocado, 2 Manila mangos, and 2 Genoa lemons – arrived via the barge from the mainland a few weeks ago.  A nursery in the Cayo District called Riverwalk Nursery announces shipments to the cayes a few times a year.
The minimum order is $100bzd – and that was easy to reach.  These trees (much larger than the $5 or 10bzd trees that many Belize nurseries sell) were between $35 and $50bzd each.  They wre boxed up…and rode the barge over to San Pedro.
We picked them up, rinsed off the salt, and planted them in these 10-gallon planter bags earlier this week.
Wish us luck!   I plan to enjoy Hass avocados and huge smooth mangos in my retirement years.
If you have an AMAZING memory, you would know that I brought home 4 grafted mango trees from the 2018 Hopkins Mango Festival in June of that year.  We planted them at the camp and they did SOOO well.  Growing chest high in just one year.  But then drought.  2019 saw some of the worst drought conditions in Northern Belize in decades.
Without water…the salt rising in the soil…our beautiful mango trees perished.  We are hoping the grow bags (and plenty of watering) protect them from this going forward.
Visit South Belize
Some of the most interesting places I've ever visited – geographically…culturally – places I swore I'd return to…are in the south of Belize.  I've been talking about getting back to Punta Gorda for years now…and I want to drive down the coastal highway again (though I don't know that rental car agencies will allow it!), stopping in Gales Point…and then exploring some new spots.  Maybe Sabal Beach?  Or some villages outside of Punta Gorda?  Or even get all the way down to Baranco.
I'm dying to get to Copal Tree Lodge (it looks incredible) – and maybe out to one or two of the southern Cayes.  There is serious fishing down there – this time I hope I can get Jeff to do this trip with me.
Visit Caye Caulker A Few Times…or More!
Before all of this happened…I had planned on starting to do some investigative work around a book about visiting Caye Caulker.  (Let's just call it pre-pre-pre-preparations for a book)
I love Caye Caulker – I'm especially smitten with the north side right now.  This investigative work is right up my alley.
Please send me suggestions, recommendations, information – I have a TON of eating, drinking, touring to do!
Here's my book about Ambergris Caye – I'm thinking something along these lines!
Thank you SO much to everyone who reviewed it.  Well…except that ONE 1-star guy.  I mean…we are all entitled to an opinion…I guess.
Finalize Citizenship application
I am in the (slow-moving process) of completing my Application for CItizenship for the country of Belize.
Let me pause for the questions that I know are being asked!
So…my next steps are to get a basic physical and then to find (OH MY) my US birth certificate. THAT is my major stumbling block right now.
There you go.  I'm going to keep it brief this year.  Do-able.
I hope you all have Belize on your summer bucket list.  Trust me when I say that Belize would love to see you.
Happy Memorial Day Americans!  I'm off to the airstrip in San Pedro to catch a flight to Belize City Municipal airport and then down to Placencia.
I am quite sure traffic will be slow in certain parts of town – if you haven't seen the news (I think it is all over the tabloids and papers in the UK and a more minor story in the US) – here's a link.  News crews are out and about in San Pedro town.
I'll leave it at that.