15 Things No One Told You About Living in Belize
Living in Belize is fantastic.  But it can be a very BIG adjustment when you move from another country…from the US or Canada.  And while I've been here full-time for over 15 years now and it is my home (I just submitted my application for citizenship!), I learn something new pretty much every day.  It might not always be a fun learning experience – like look at that fun bird!  It might be a few days of trying to figure out how to get someone to help you fix your sink.
And that uncertainty – not the weather or the sea or the food (oh the food!) – is my favorite thing about living in Belize.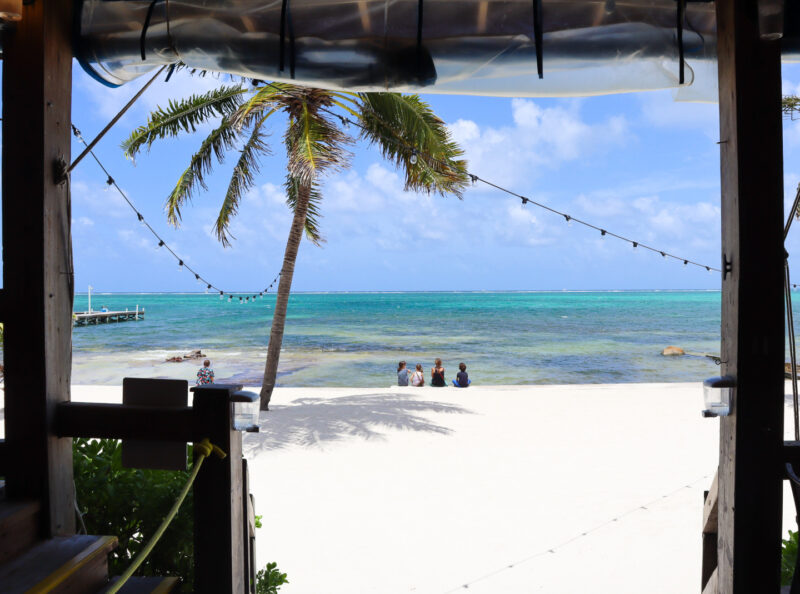 So, here's my list of the top things I've learned in those 15 years.  "Go Slow" is a fun vacation sign when you see it when you first visit – but it's a solid piece of wisdom that I work on weekly…
It's a critical element in:  How To Be A Good Expat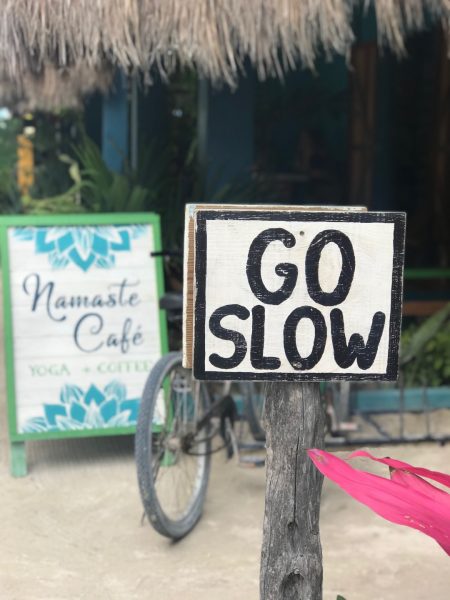 Even more meaningful when it's expanded on with this Caye Caulker sign.
Here are the 15 Things that I learned living in Belize.
1. Though English is the national language, most people don't speak it at home or with friends
Belize is a small country – and the only one in Central America that is an ex-British colony.  We are bordered by Spanish-speaking Guatemala to the west and south and Mexico to the north.  While English is the official language and is the predominant language in all schools, at home, almost all Belizeans speak Kriol or Spanish.  Some speak Garifuna or one of the Mayan languages.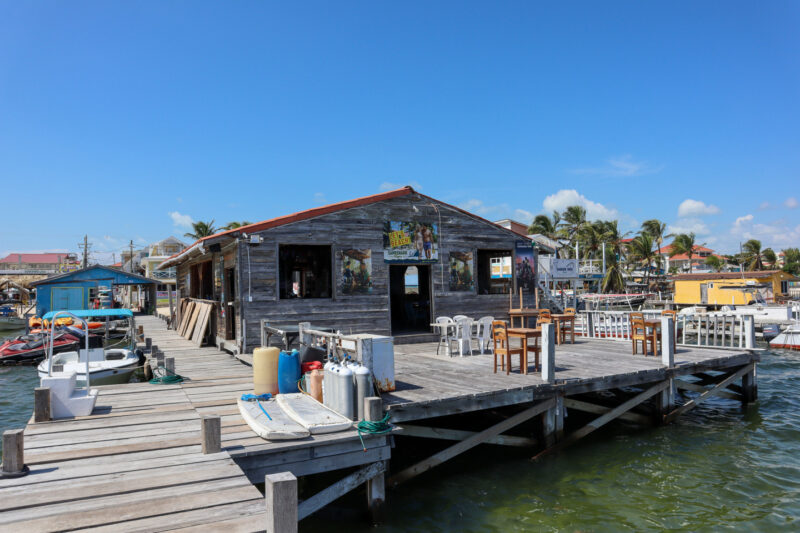 Kriol is a language unto itself – and while it's often described as a heavily accented, slang English, it has so many different words and phrases it can take years for an outsider to pick up on all of its nuances.
Just wait until the first person asks you if you are bex.
Read:  Languages of Belize & Do I Need to Speak Spanish in Belize?
2. Time has a different meaning in Belize
"Island time" is real.  And it's not carelessness or lack of respect; it's both a "go slow" mentality and an actual system that everyone seems to know but me.   Get to the bank, and there is one teller (for some reason the other 8 desks are closed) and 25 people in front of you?  Get in line…often you'll get chatting with the other people in it.
Have you been invited to a birthday party that starts at 4 pm?  Ask a Belizean for the real-time people are going to show up.  I've arrived before the family even started decorating more than once.
A friend recently told me that her grandson visited from the states and kept asking her:  when are we going to the beach, what time will we go to lunch, what time are we going to…
You get the picture.  She told him that there is no time in Belize – that things happen when they happen.  It doesn't have the death grip that it has on us in other countries.
It's a good way to look at it – but it's veeeery hard to adjust.
3. Your Groceries are expensive 
If you want to eat any imported items, it's going to cost you.  I think all of us do it when we first arrive.  You try to shop and eat as you did back home…$15bzd boxes of cereal, grapes $8-10bzd/pound, $18bzd Doritos, wine and champagne.  The vodka or whiskey you love in the states.  All those things are delicious.  But, man, there goes your budget.
Learn to eat a bit more like a Belizean.  Rice, beans, chicken, IN SEASON vegetables, and fruit, are very reasonably priced.  BBQ, breakfast tacos, local delis, panadas, street food are also very affordable.   Try to replace your gin and tonic with a local rum and tonic.
Almost everything imported to Belize is costly.  Just keep it in mind.
Here is my guide to grocery shopping in San Pedro.
Plus, Belizean food is DELICIOUS.  (Here's my take:  All About Belizean Food)
4. No one will look at you askance if you are drinking a beer with breakfast
This "rule" is great for some and horrible for others.  If you are the type that just likes a beer with his fry jacks, once a week, great!  Everyone minds their business and that's a nice thing.
BUT if you are the type who came down here because you were drinking too much or sliding down a slippery slope of addiction, the permissive attitude of Belize, especially the more touristy areas, can be dangerous.  Are you moving to Belize because you love it?  Or are you moving to Belize to escape yourself?  Choice 2 never seems to work out that well.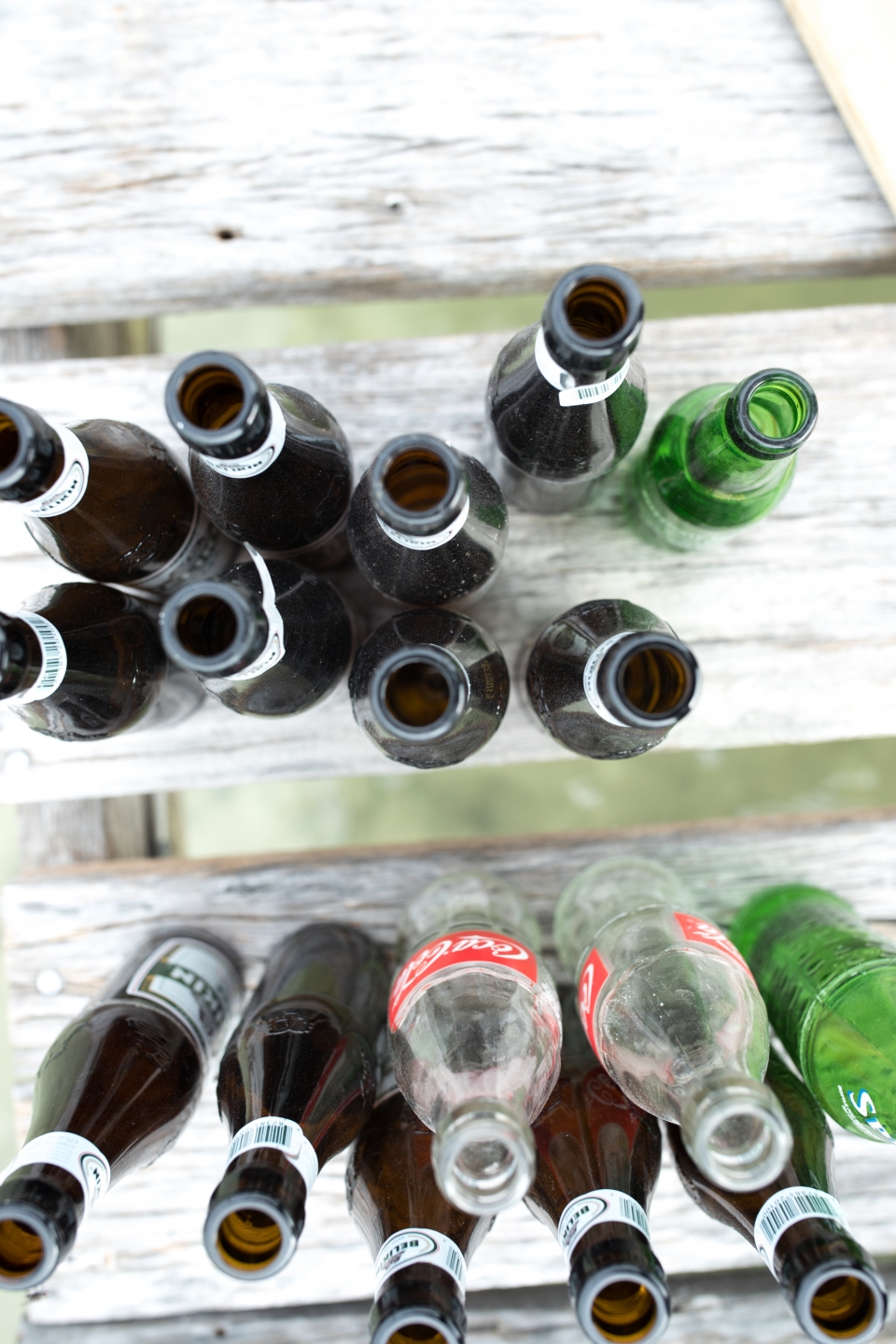 5. You Can't Always Get What you Want aka Control Freaks Beware!  
I know it seems obvious when I say it, but Belize is a different country, a very different culture from what you may be used to.
If you want things to operate as they do in the States or if you often find yourself starting a sentence with "Well, in Canada, the city council does this or that…"
"You know what the Mayor should do?…"
You are going to find yourself in a downward spiral of disappointment and frustration.
6.  The check isn't going to be delivered to your table as soon as you finished eating 
In the US, we usually "dine and dash."  If your plate isn't cleared as you finish your last mouthful, you may get antsy.  In Belize, there is a much more laid-back mentality (catching a theme here?).  Sure sometimes it may be slow service, but often, wait staff feels rude giving you the check – as if to say GET OUT.  Most of the time, you are going to have to ask for it.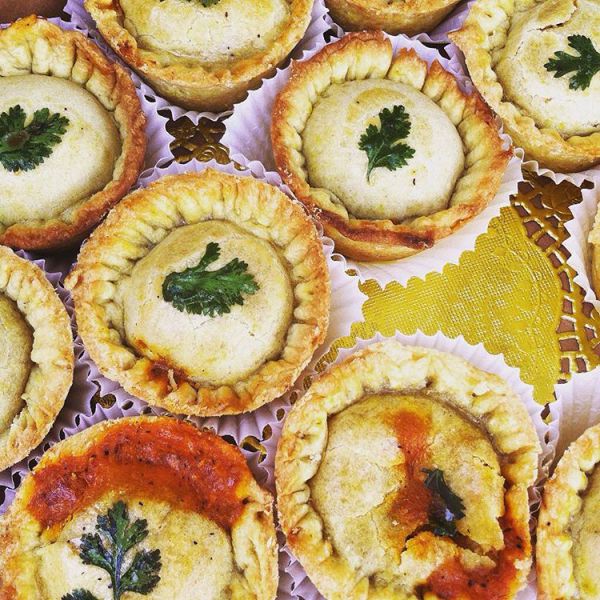 7. The Internet has REALLY improved over the last 5 or so years
Belize had long been known for having some of the slowest & most expensive Internet in the Western Hemisphere.  (We are now #79 in the world with pretty good speed)
When I first moved here, certain websites (like Skype) were blocked – the signal was often in and out, and the top speed was akin to dial-up.
But it is better – SO much better!  Prices have gone down, and speeds up.  2 years ago, we could finally stream channels like HULU and Netflix.  What a game-changer!
That being said, the majority of people still have to buy credit and data for their phones to access the internet; we don't have mobile connections.  Wi-fi passwords are generally available at most businesses but when just walking around town?  I am unconnected.
I bet that's hard for you to imagine!
That being said, you may head to a jungle location and find that the internet is spotty at best.  Just ask before you go if it is an issue for you.  Often it's a great chance to really relax.
8.  It Can Be Really Tough to Make Friends
There are lots of different factors at work here (a list within a list!)  a.  It's harder to make friends as you get older  b.  Many of us live in tourist towns that are quite transient – people try it out for a few months or a year.  Or snowbirds arrive just for a few months in the winter.  c.  there is a wide range of people here – people from all parts of the US and Canada…Belizeans…lots of different cultures and values at work.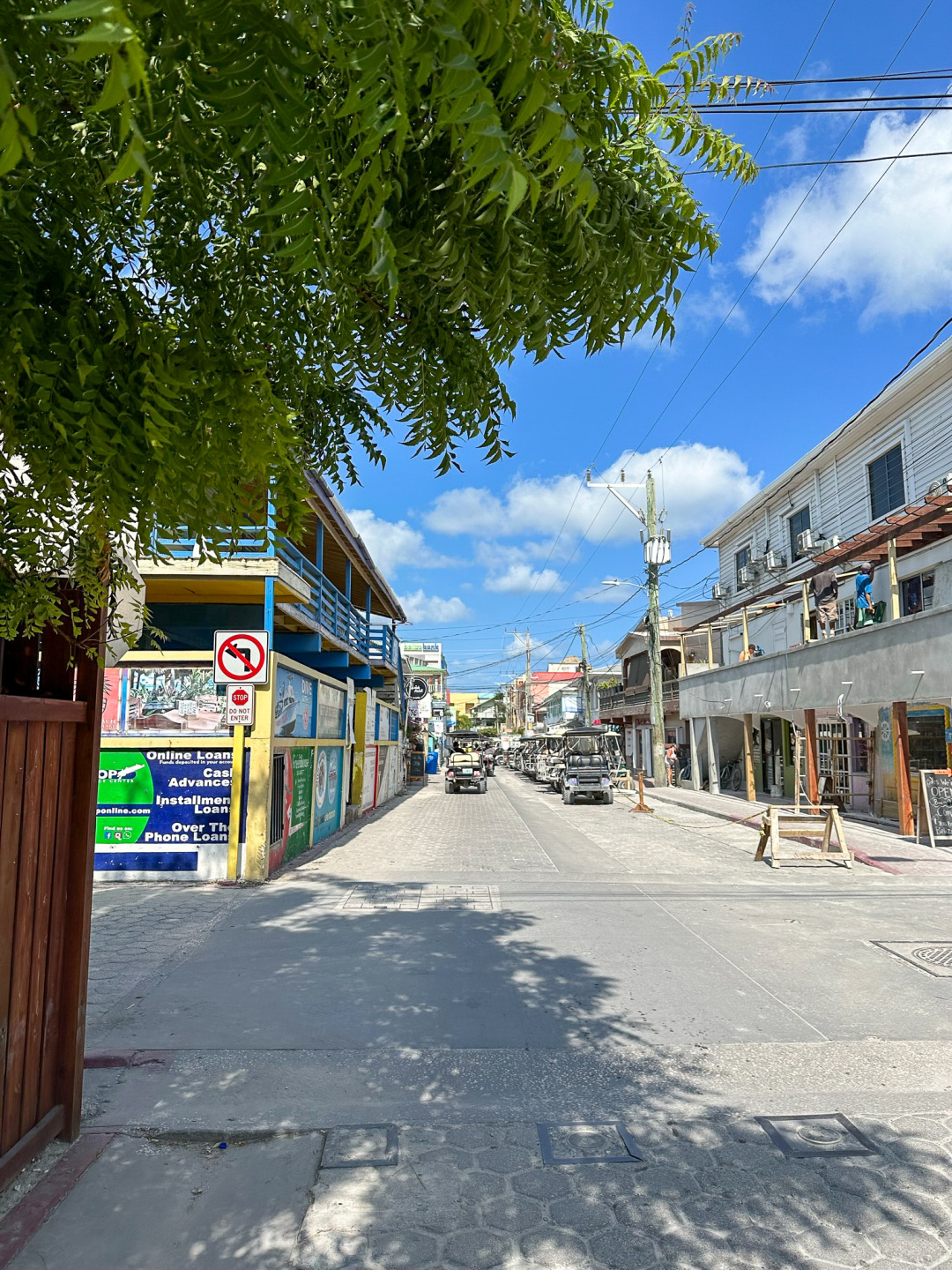 Living in Belize isn't for everyone – many people try it for a year or two, and it's not the right fit Lots of the socializing takes place around bars.  And that can be hard if you don't drink.  Volunteering, activities like group exercising like yoga or Crossfit, SCUBA diving is another way…all good places to meet people, but it can be tough.
9.  If you are "city folk" like me, you learn that cats and dogs have balls!  
Well, the male ones do –  I'd honestly never seen them and clearly hadn't given it much thought.  Enough said.
Cats!
10.  The leading question when you meet someone is NOT "What do you do?"
When I lived in New York, what you did was who you are.  If that's the first thing I ask someone here, I almost feel like I'm attacking them…it seems like a very judgemental question.  And one for much later in the conversation.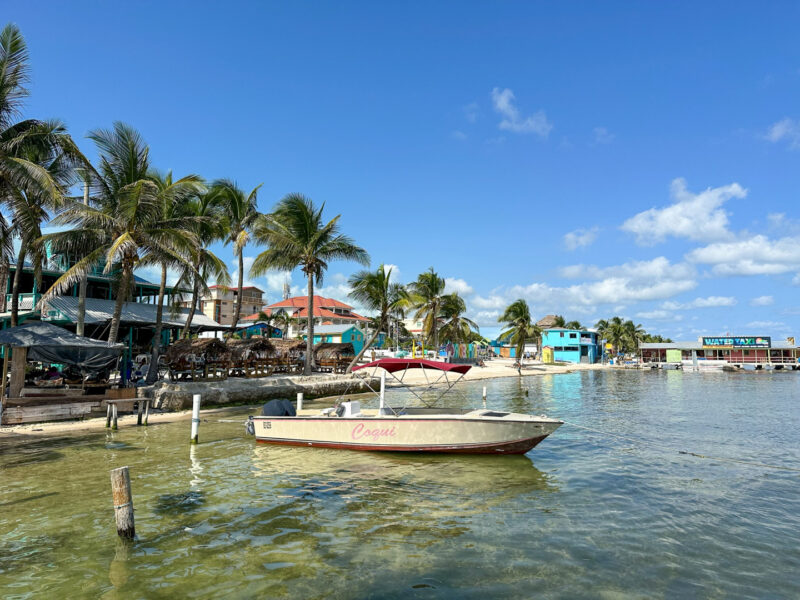 Maybe this one is projecting – "Wait…you can make money blogging?" 🙂
11.  Buying an existing business does not mean that you are going to make money (no matter what the ad says)
Turn Key!  Positive cash flow!  touts BusinessforSale.com.  Where you live, would you just take that at face value?  Would you buy anything (for more than about 50 bucks) sight unseen?  Would you consult no one but the seller?  Would you not stake yourself out at the business for a week or two and undercover check it out?  The same rules exist here!  Small business is small business.  YOU are not going to revolutionize the bar scene in San Pedro.  Trust me on this one.
And you are going to lose money if you think you are going to just unlock the door and then go lay on the beach.  Small business means hard work anywhere.  And if you are the 100th bar opening in town, you are not only going to have to work hard but you are going to need to differentiate yourself in some way.
Tough!  (My April Fools Blog a few years ago about a new bar owner)
12.  Electricity and water are not guarantees…
Though what might be guaranteed is that power is going to blow on Christmas Eve, for at least a few hours.  Sometimes we overload the system; sometimes, the Mexicans turn off our power supply on Ambergris Caye; sometimes, the water company is waiting for a part.  It just happens.
13.  Belize has seasons 
Belize…ahhhh Belize.  You are picturing temperate days and sunny skies.  And yes, that is true most of the time.  But we do have seasons.  We get some cold spells in the winter with nighttime temperatures dipping into the high 60s – you'll see Belizeans in hats, gloves and often parkas.  We have windy springs (the "Easter winds) and HOT summers (especially late summer August and September) with rainy nights.
We also have mosquitos in those rainy times.  And I can't recommend this brand's bug products enough during those times! I love the lotion and the spray.  Not greasy, no gross smell, stays on for hours, doesn't melt your nail polish or fishing line.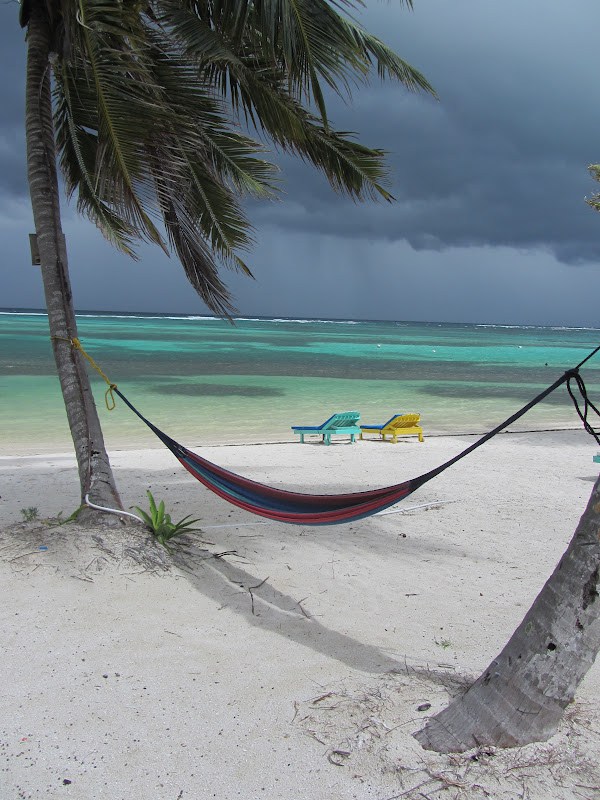 14.  You are probably going to be awed by the view out your window or down your street every single day – and something unspeakably beautiful will hit you about once a week…if not more  
This little country is packed with the most amazing beauty – from a drive through the misty Maya Mountains to dolphins swimming by the reef to just the view in Central Park, I'm still shocked every day.
15.  It's pretty critical to be somewhat laid back and have a sense of humor – if you are an immigrant to this country, you have…well…a bit less pull.  Sure, like everywhere, money talks but because Belize is such a tiny country – votes also talk.  But you are a visitor here – in a different country, a different culture.  You need to go with the flow.  If just that statement "go with the flow" or "easy does it" makes you cringe?  Belize may not be your perfect fit.
I could go on.  And I bet those who live here could too!  Please feel free to comment below and add to the list…or let me know what you think of mine.
And if you are a Pinner (one who Pinterest) – Pin away by pressing the button below. 🙂  Wait…does Pinterest still exist?