September in Belize: The Weather, The Celebrations: 2023
Wondering What the Best Time Is to Visit Belize?
If you are thinking about visiting Belize in September – you are in the right place. I've lived on Ambergris Caye for 16 years and I've been writing about my life in Belize for 11 of those years.
September is considered the "slow season" – it's one of the least busy months when it comes to visitors – and can be quite hot but…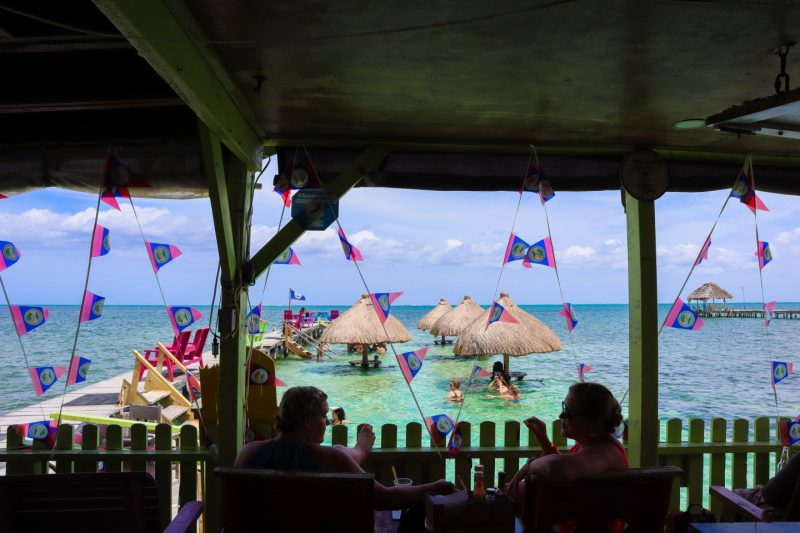 I think September can be an amazing time of year to explore this beautiful country. It's filled with patriotism and parades and hanging out with locals and the people who live here. September can mean tours and destinations that might feel like they are there just for you, and for getting to know Belize without the tourist, especially important if you are thinking of moving down here and starting a business.
(See my "Expat Life" posts for lots more about that: Getting a job, adjusting to life in a new country, and more)
So let me get into September in Belize…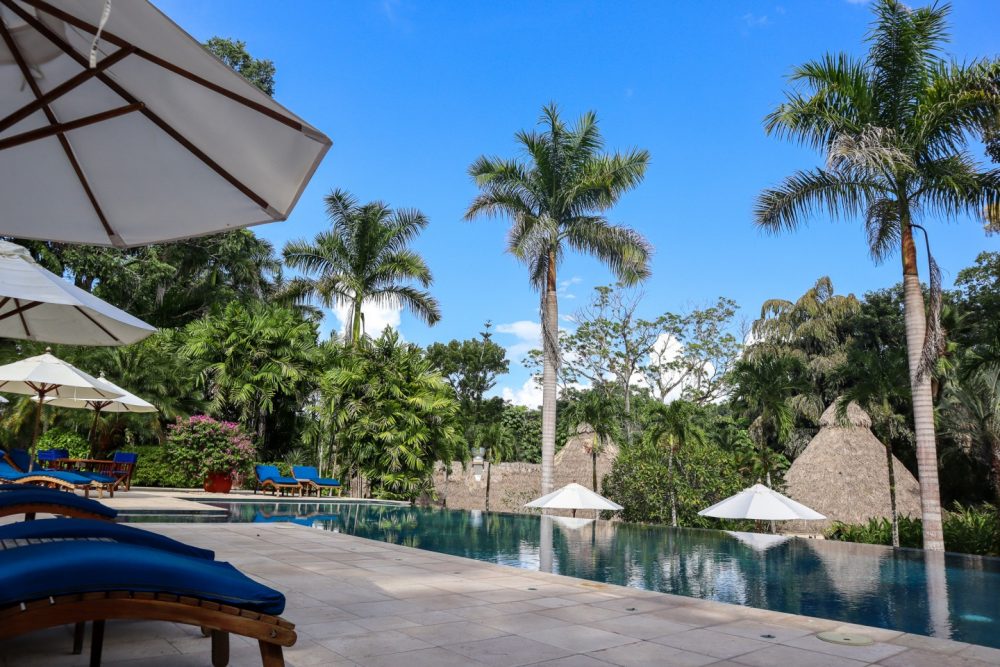 Read: My Stay at Chaa Creek Resort in September
What is the Weather Typically Like In Belize During September?
Sure you are thinking…all of what you said above sounds great but:
What is the weather like in Belize during September?
You can look at the charts and the graphs and the stats but here is the quick answer is: hot and spontaneous. Plenty of sun, always a chance of an (often beautiful) pass-over shower and rainbow, and a good amount of humidity.
This is the most likely time of year for a rainy morning or afternoon. (Here are the actual charts on Weatheratlas.com)
The average temperature is in the mid-to higher 80s but it can feel quite a bit hotter due to the humidity. Especially if you are in the direct sun.
Evenings and nights are quite warm too. It's one of the hardest things for me to get used to – even after living in Belize for over 16 years – it's still very warm at night, especially in the summer and early fall.
It is the rainiest month of the year. But that doesn't mean a month of rain, day and night.
The rain generally comes at night and in the early morning but there can be rain during the day. It is the hurricane season (more on that below)
The air in September is warm and so is the water. It can be warm like a bath and often quite calm. Winds tend to be lower in September making it a great time to snorkel and dive and an even better time for fly fishing.
Oh…and then the next big question!
What About the Risk of Hurricanes?
Hurricane season in the Caribbean/Atlantic is June 1st to November 30th and September is the heart of hurricane season.
There is a possibility that you can encounter a tropical storm on your September vacation but the chance is relatively small.
Belize, as a whole, takes hurricanes very seriously and does not mess around when it comes to preparation. It's important to keep an eye on the National Hurricane Center's predictions during the entire hurricane season. (Tropical storms give warning…and there are generally a few days to prepare) If you are the type of person who is going to be very worried about storms, well…you know what to do!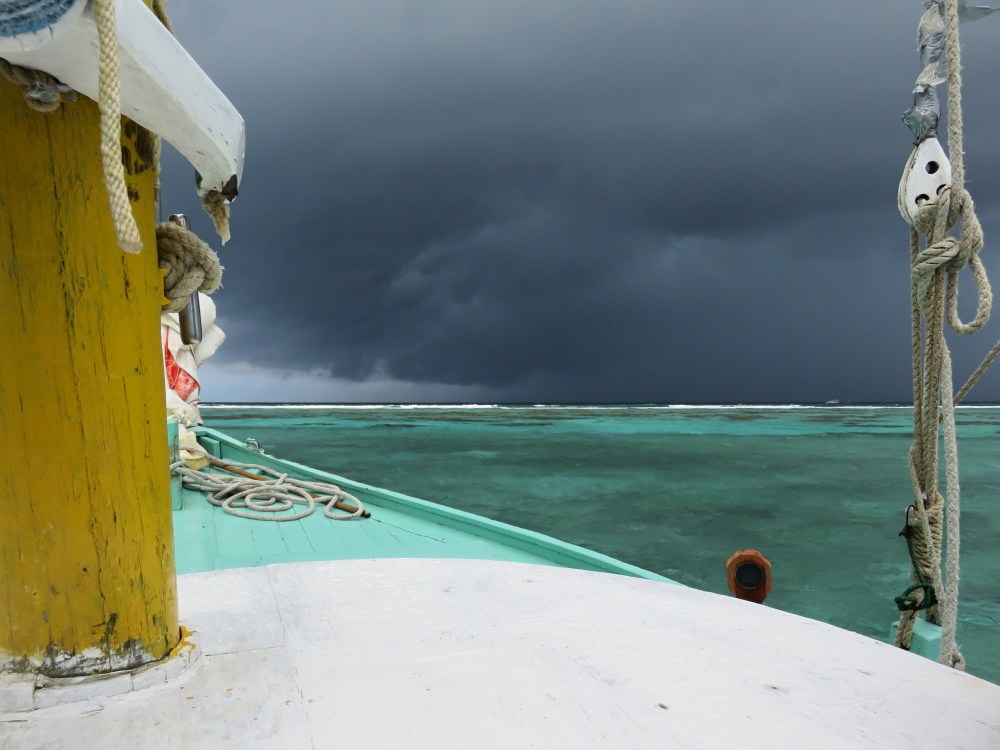 But since I've lived on Ambergris Caye, since early 2007, we have made preparations (moved the boats, tested generators) for potential storms about 5 or 6 times and seen some destruction (docks being knocked over by waves/surge especially) twice – for Hurricane Dean (Cat 5, hit Yucatan north of us) in 2007 and Hurricane Earl (Cat 1, hit just south of Belize City) in 2017.
Read: Two fantastic September Days and Nights in Caye Caulker
Know What to Pack for Rainy Weather Travel
If you are planning a trip to Belize in September, I recommend throwing a few extra things into your bag. While you may not need a rain jacket, it's nice to have…just in case.
Insect repellant: Since the rains have started, the mosquitos can be out in the morning and the evening. This depends on where you are. But if you bring this bug spray/lotion, you'll be just fine! I am SUCH a fan of this brand – no fragrance, not greasy (especially if you use the light lotion) and it seriously works for hours.
Lots of SPF (even a cloudy afternoon can mean INTENSE sun exposure)
Some shoes for walking in mixed weather (I am SO into these right now…the straps minimize the slippery-ness and can be tightened as they stretch…I picked lavender but there are a range of colors)
Bring your red, white and blue! A great time to wear the fun new red striped shorts you bought for the USA's 4th of July
In general, Belize is quite casual and with some shorts, t-shirts, sunglasses, and lots and lots of SPF, you'll be just fine. Oh and money. You'll want money.
Here's my post about the money & tips about currency, ATMs, cash in Belize
Low Crowds & Low Costs
Slower Season Means Cheaper Prices and Fewer Visitors
Crowds – the type you might find in Cancun or Playa Del Carmen – are not really "a thing" in Belize.
On Ambergris Caye – the most visited spot in the country – you'll want to make a reservation at the most popular restaurants during the Christmas holidays and you might spend five or six minutes looking for a golf cart parking spot in downtown San Pedro in February but crowds? They are not a problem in Belize.
September is the opposite of crowded! As one of the slowest months, you can head to restaurants and bars and hang out with the people who live in Belize.
When you head out on your tours – whether it's snorkeling with sharks at Hol Chan's Shark Ray Alley or climbing to the top of Xunantunich, my favorite Maya site in the Cayo Region, you and your family might be the only ones on the trip. You just might have Xunantunich to yourself.
Not only will you avoid any crowds, but you will also find that the cost of travel to Belize during the month of September is generally much cheaper than during peak season (December to April/May).
Many hotels and resorts offer discounts and special pricing during the month of September, so be sure to shop around for the best deals.
Golf cart rentals on Ambergris Caye should be cheaper than they are during the busiest times. Make sure to ask around for a good price – this is certainly the time to do that. (See: Information and Tips for Renting a Golf Cart in San Pedro)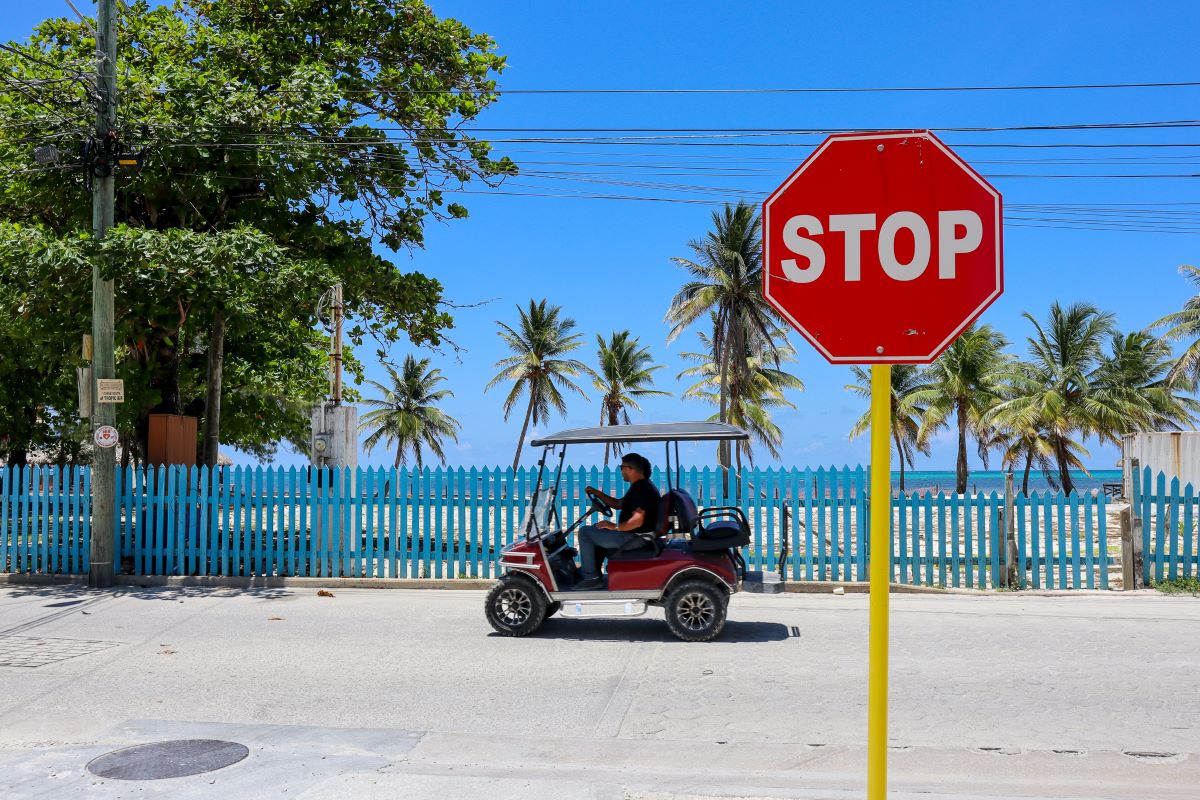 Airfare to Belize is also typically cheaper in September, so if you're looking to save money on travel, this may be the best time to visit.
So…if you're looking for a more budget-friendly way to experience the beauty of Belize, September is a great time to visit. One of the best.
Some Businesses May Be Closed For A Few Weeks
Because September is generally one of the slowest months of the year – some businesses use it as a time to slow down, give staff vacation time, do those needed renovations and upgrades and gear up for the coming season.
This may mean that your favorite restaurant is closed for a week or two in September or the one hotel you've had your eye on is closed for 15 days in October. Fear not. Belize has soooo many options when it comes to food and lots of great places to stay.
But here's my very favorite part…
Cultural & Holidays- Events In September
September is my favorite month in Belize. There are two major holidays – September 10th and September 21st – and that basically means that that time….yes all of that time…feels like a holiday. (A bit like December 23rd to about January 3rd feels like a 12-day holiday)
You'll find pageants, parades, fireworks, carnivals and lots and lots of red, white and blue.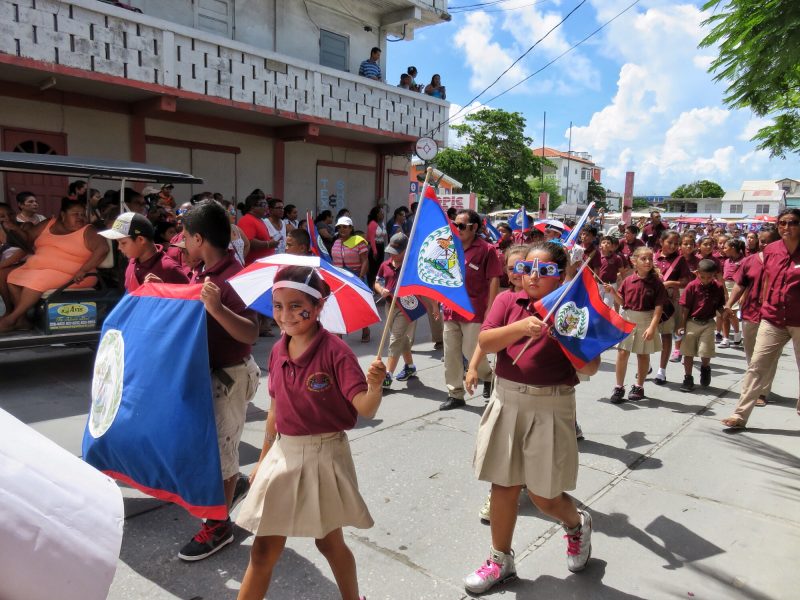 September 10th (and the evening before) celebrate The Battle of St George's Caye – The 1798 battle where a handful of English baymen and their slaves ejected the Spanish fleet from the area.
The evening before the 10th, there are events in town and midnight fireworks.
San Pedro celebrates with a "Uniform Parade" on the morning of the 10th. Kids, police officers, fire department…
On September 21st, Belize celebrates our Independence Day. Many towns and villages have parades – including Caye Caulker, Placencia and San Pedro. Orange Walk town holds the BIGGEST parade in the country on that day.
Last year, in 2022, San Pedro had a Central America night with performers and food, a Soca festival, and lots more in the days in between. (See last year's events here and stay tuned for 2023! Since there are 2024 Mayoral Elections coming up…it should be good)
I've never been. I just love our little parade in San Pedro sooo much. (Here is San Pedro's Jump up parade in 2022)
I hope that answers any questions about September in Belize. It is not for everyone – but it is my favorite month in Belize. And, if you come prepared with the information and a few things, I think it might be your favorite month in Belize too.