How To Find a Job in Belize As An Expat
Can You Find a Job in Belize/Jobs in Belize for Foreigners?
I TOTALLY understand how it starts.  It's your first visit to Belize – the cayes or the mainland – and you love it.  You feel like your very best self.
If you haven't been to Belize yet, please see the 8 Reason Why It's So Different and Why You'll Love It
And a few days into your trip, you've met some Americans or Canadians or maybe even Brits, who have been living here for a while.  Everyone speaks English…it's beautiful and friendly and not that far from home…maybe I can live in Belize too.  Wouldn't that be amazing?!
Belize Language Spoken – Do You Need to Speak Spanish in Belize?
This every day?  Yes please!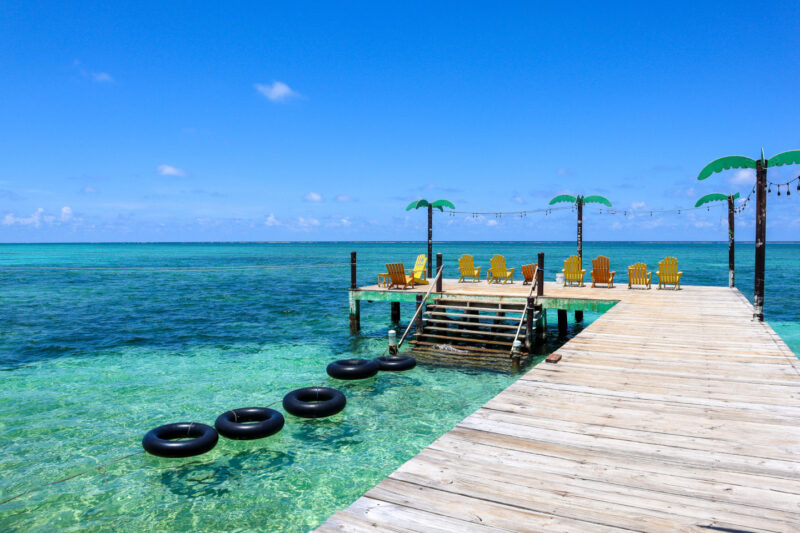 You start daydreaming a bit…I could run a beach bar or be a bartender…perhaps be a snorkel guide?  Open a small gift shop…I mean…I've always been pretty artsy.
Or I could fix up a property and rent it out…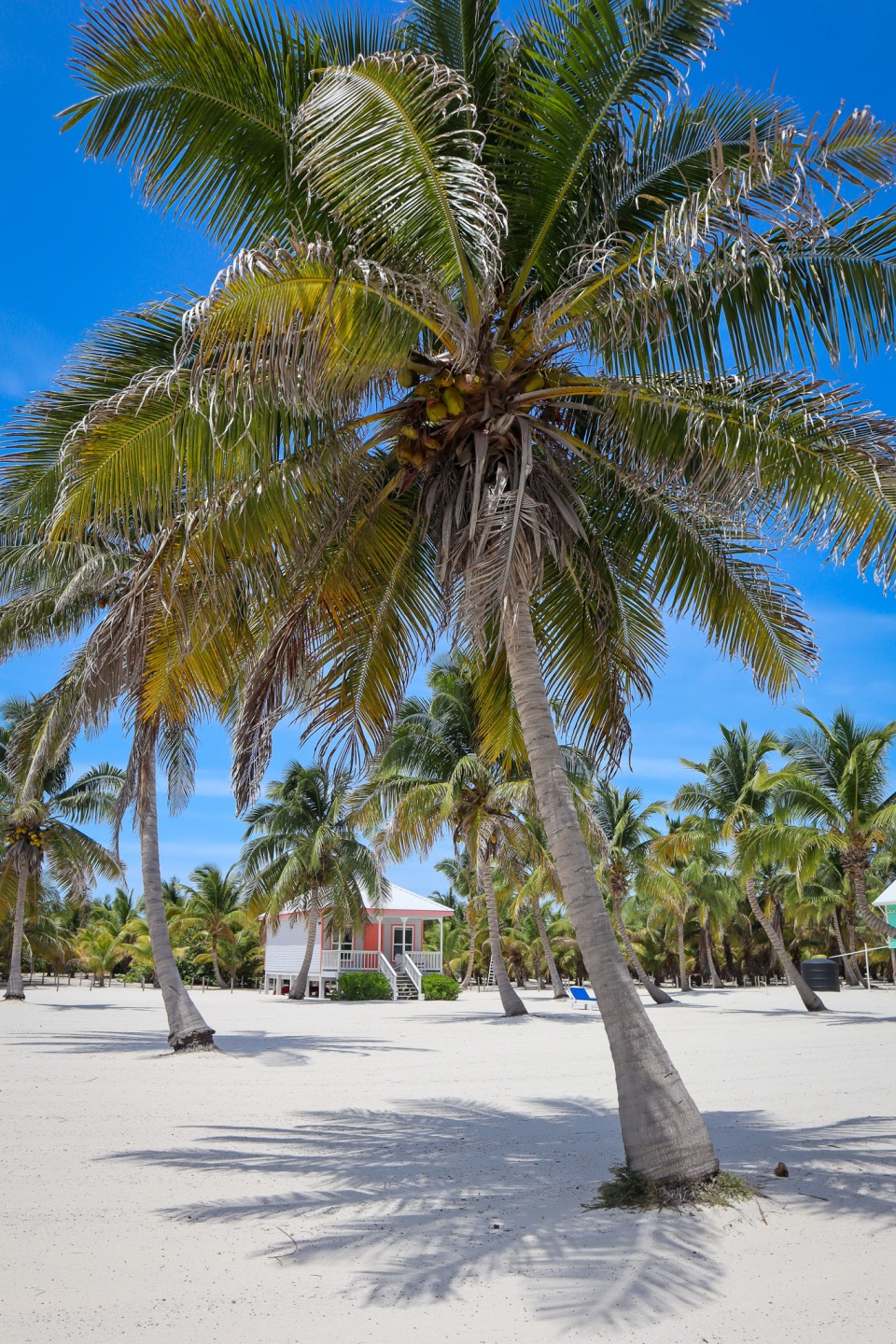 I don't want to be a dream crusher but here is the truth:  If you are a foreigner, GETTING EMPLOYMENT IN BELIZE IS NOT EASY.   And especially employment that is going to pay all of your bills.
There are many reasons it's going to be tough:
Belizean jobs are for Belizeans and Belizean residents first and foremost.  That makes total sense.  Businesses, technically, must prove that they have tried to employ a Belizean and there were no qualified applications.  Only then can you be hired.
Local unemployment is relatively high in Belize – I've seen figures that range from 14 to 30%…the current rate in the US is 3.5%!  For cities that are considered "struggling" like Detroit, the rate is still under 5%
Certified tour guides (fishing, snorkeling, diving, etc) must be Belize citizens.
Wages are low compared to your home country.  The minimum wage is still $3.30bzd ($1.65US) for manual workers and averages about $5 to 10bzd in more touristy areas.
You can check out my cost of living on Ambergris Caye to get a sense of my expenses – and how you might be able to make that work for you.
I don't want to totally demoralize you.  Obviously, people have done it, and are doing it.
Here is an article I saw just yesterday about someone who bought a small business (a deli) in San Pedro just a few years back and is making it work.
How This Man Went From Unemployment to Early Retirement in the Caribbean
How I Got My First Job on Ambergris Caye
First, let me start with a brief recap of how I got employment in 2007.
Single, 32, with no kids,  I put everything in storage, sold my car, and moved to San Pedro, Belize in early 2007.  I was ready to take a year off and enjoy my new country.  I had met lots of Brits, Canadians and Americans who had moved here.  So what if I was one of the youngest ones or one of the only single ones?  So what if lots of them seemed a little bit wacky, often a little bit drunk, and more than a little full of shit.
All I wanted to do for one full year was relax and have fun.  Get acclimated to the island.  I had some money saved.
I was young and carefree (and thinner).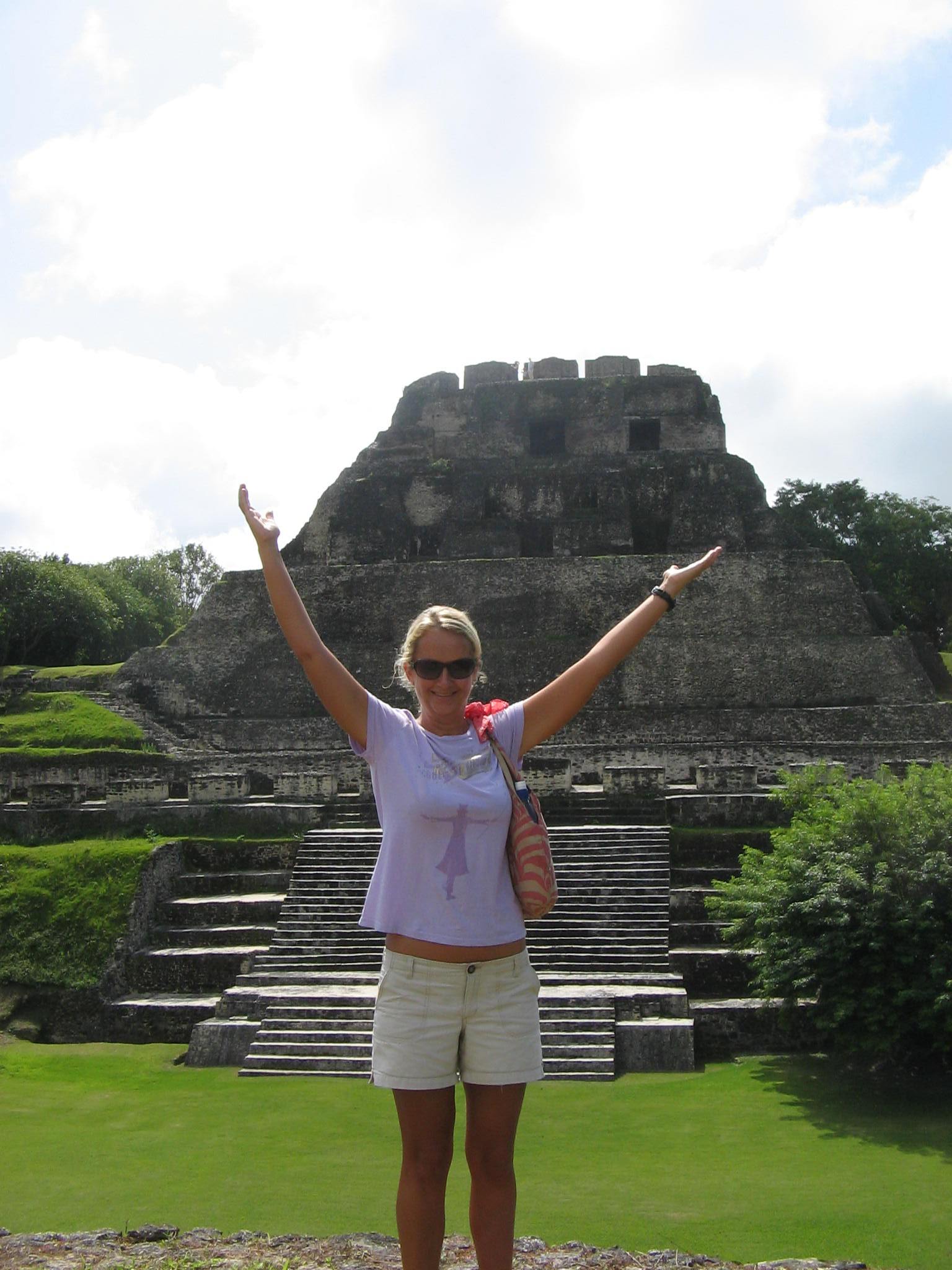 But then my former employer, Lehman Brothers, who had partially paid me in stock, went bankrupt.
And it was time to get expedite the job hunting process.  One of the oldest and more popular bars in town, The Tacklebox was reopening under new ownership. (photo from 2015)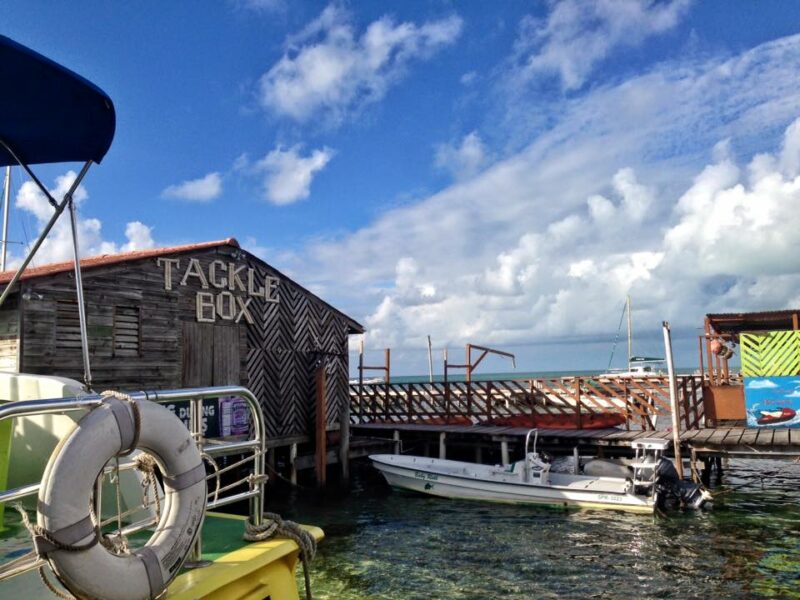 In the summer of 2006, the previous American owners (who had done some pretty big renovations) closed the doors and put the place up for sale.  It was purchased at the end of December, and someone I had met a few times recommended me to the new owner.  I met up with the owner (an American who was not planning to move to Belize for a few years), had a 4-minute "interview" and we hired one bartender and opened the bar two days later.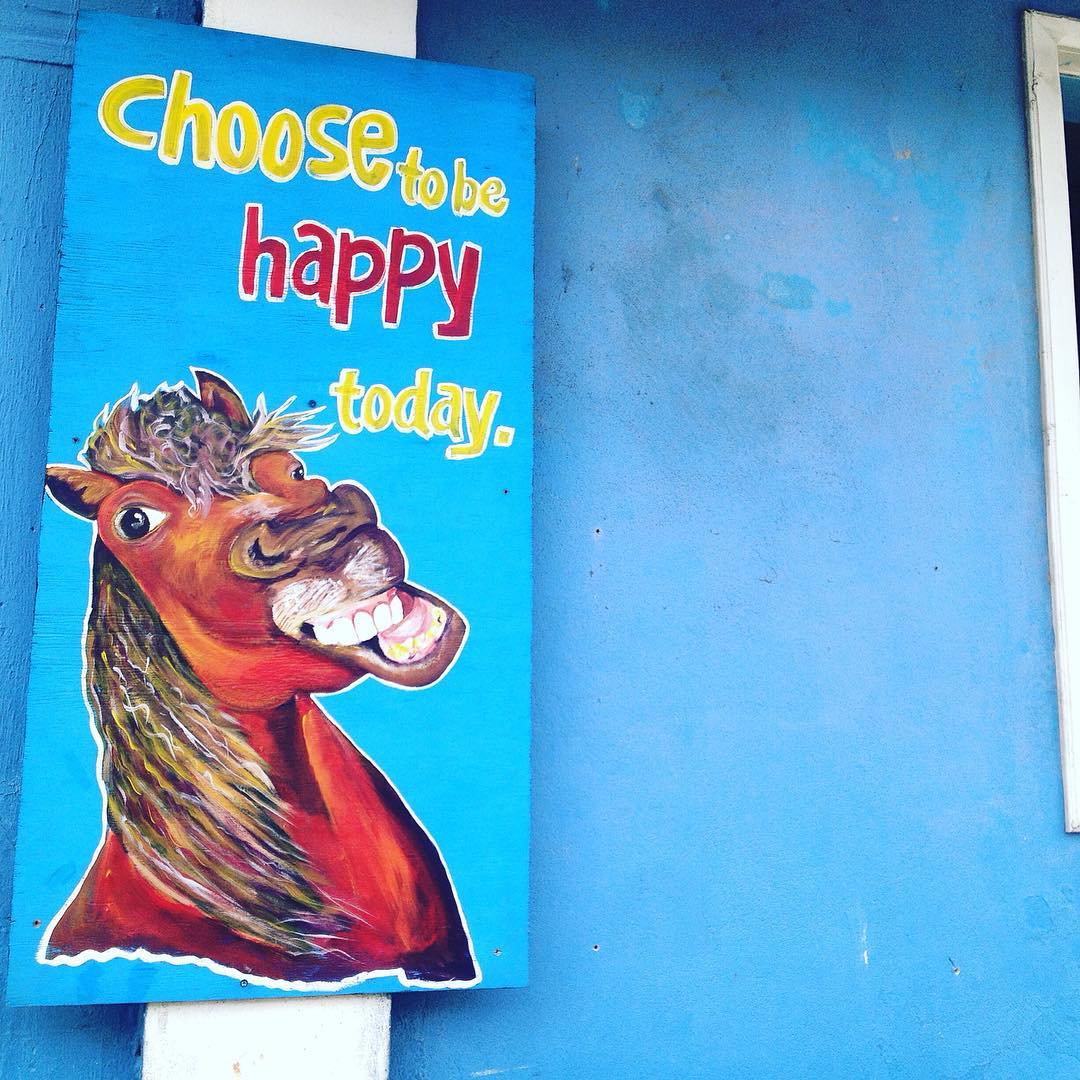 Luck?  Yes…certainly that.  I had never managed a bar before but from this…and from observations over the last 15 years, I've compiled these tips that I would give anyone looking to move down to Belize THAT MUST WORK.  And to work and be paid in Belize, in ANY capacity, as an immigrant you MUST have a work permit.
Make sure you have a decent cushion – money for a year or maybe more.  You do not, should not move down here broke.  You are setting yourself up for disaster.
Work this out before you leave your home country.  See if you can work remotely with your current employer, or look at the many online employment agencies for work.  Though I have never sought employment this way, there are a shocking amount of listings out there.  But if you are not planning to buy a business in Belize, this next one is the #1 thing you can do…
Open or buy a business.  (You can check this site for an idea of what's out there.)  It is much MUCH easier to get a work permit if you are going to invest in Belize and hire Belizean employees.  But because you love Belize and had an amazing time, don't be tricked into thinking making money is EASY here.  (For more on that, you can read my 15 Things No One Told You About Living in Belize.)  Summary:  DUE DILIGENCE.
If you are set on moving to Belize and THEN figuring it out, I totally understand…that's what I did.  The key to your success (aside from the cushion above) is going to be NETWORKING.  And this advice is going to be the same you would get anywhere but here, I think it is 100x as important.  San Pedro is a town of relationships and word-of-mouth information.  No one cares about LinkedIn.  Being great and smart and funny on TikTok or Facebook or being the center of attention at the local bar every night…that's not what I'm talking about.  Meet the "winners" – those who are doing things you would like to do.  Those you see succeeding at business – whether it's real estate, hotel jobs in Belize/management jobs, or local government.  Be helpful.  Try volunteering.  Join the gym or Crossfit.  Meet people across the spectrum…
Jobs do come up.  Not often.  I got lucky (it was a smaller town then but still!) – you can too.
They are usually passed along by business owners talking to friends.  And why not get your name in the mix for a reliable, ready-to-work, FLEXIBLE go-getter?  It is great that you were a qualified vet technician or a human resources compensation expert…it's time to be flexible.
Opportunities that may come up:  Bar or restaurant manager, hotel manager, property management, working with an NGO or volunteer operation, real estate…
I know the idea of moving to Belize is compelling…I know the pull.  But it can be very hard to get any job…especially a well-paying job in Belize if you are an immigrant.
One more thing:  Please do everything legally.  In many ways, San Pedro remains a very small town – and you don't want to be the guy who is illegally taking the work that others should be doing.  That will follow you – or worse, get you picked up by the Immigration Department.
How To Be A Good Expat in Belize
PLEASE let me know if you have any questions or if you had a different experience.  Obviously, as with most of this blog, these are my opinions.  Feel free to share yours.